Yesterday we got our first glimpse of the Qualcomm Snapdragon 855 but today we finally have full details on how fast the chip will be and the new features it will unlock in next year's flagship smartphones. The new processor, which is coming to the OnePlus 7 in early 2019 and a host of other handsets over the next 12 months, will be faster, more power efficient and more fully featured than ever.
Perhaps the most significant news about the Snapdragon 855, though, is that it will be 5G enabled. And with the rollout of 5G now fully under way - the technology will launch in six major UK cities in 2019 - it looks like we'll have not only 5G smartphones next year but we'll also be able to use them on fully-fledged 5G networks.
READ NEXT: Snapdragon 845 review: Everything you need to know
Snapdragon 855 preview: It's all about the connectivity
Let's start with some bad news, though. Not every Snapdragon 855 phone will be 5G enabled; the 5G modem is, in fact, a separate component to the main 855 processor and it's an optional part that manufacturers may or may not choose to include.
The good news is that the chip also has an integrated 4G modem – the X24 – and it's super quick. This is a Cat.20 part, capable of connecting at speeds of up to 2Gbits/sec, so while it may not be 5G it's still pretty darned fast.
Not only that, but the 855 also has far quicker Wi-Fi as well, with support for the 60GHz 802.11ay standard, enabling wireless speeds of a mind-boggling 10Gbits/sec.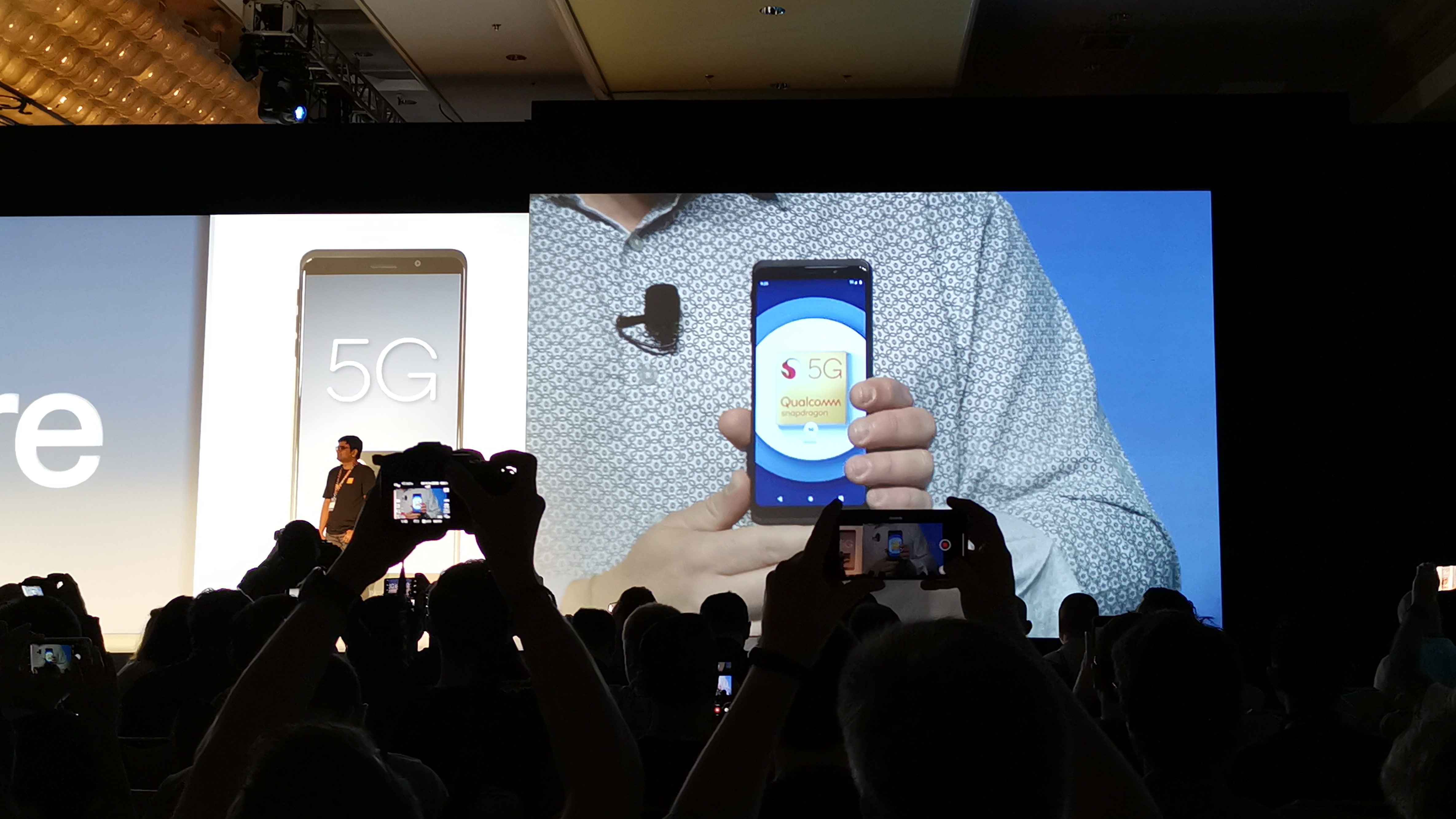 How fast will the Snapdragon 855 phones be?
The key question, however, surrounds performance and, while we don't yet have a Snapdragon 855 phone in our hands to test just yet, we do have rough figures from Qualcomm. And they're impressive. Very impressive. In fact, according to Qualcomm's benchmarks, the new chipset will be up to 45% quicker on the CPU side and 20% faster for graphics and gaming over the Snapdragon 845. That's a whalloping big increase.
This improvement is enabled by a dramatically tweaked internal architecture. Instead of two quad-core CPUs, one for high power tasks and one "efficiency"-based CPU less power-intensive tasks, the 855 has three. In that respect it's a bit like the Huawei Kirin 980 in the Mate 20 Pro , except instead of twin dual-core and single quad-core CPUs, the 855 has one single-core CPU (dubbed the "Prime Core"), a triple-core "performance" CPU and a quad-core "efficiency" CPU.
In this setup, the Prime Core runs at a clock speed of 2.84GHz, the performance CPU runs at 2.42GHz and the efficiency CPU at 1.8GHz. This, says Qualcomm, enables the Snapdragon 855 to deliver higher levels of sustained performance than either the Apple A12 Bionic or the Huawei Kirin 980.
The 855 also has faster graphics, courtesy of the new Adreno 640 GPU, and a selection of new games-focused features. Dubbed "Elite Gaming" this includes features such as HDR gaming, 10-bit colour depth and the Rec.2020 colour space as well as support for the Vulkan 1.1 API.
Perhaps most important, though, is that the Snapdragon 855 is set to be more power efficient than the Snapdragon 845. The Snapdragon 855 will be manufactured on a 7nm fabrication process, just like the Apple A12 Bionic and Huawei's Kirin 980, and this should deliver superior battery life across the board.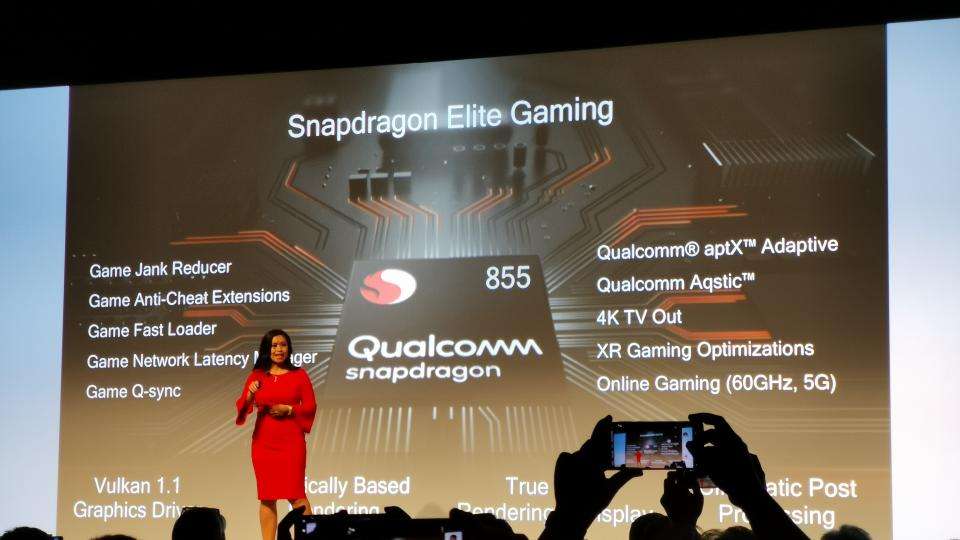 I was shown a demo showing the power consumption of a Snapdragon 845 versus an 855 while playing a demanding game and running a handful of Instagram-based tasks. In both scenarios, the 855 was shown to be using significantly less power than its predecessor – around 22% to 24% less, in fact.
Again, these are impressive numbers, but remember that the processor isn't the only power-hungry component in a smartphone. The screen also accounts for a significant proportion of power draw and we don't know how 5G will impact battery life, either, so the jury's out on battery life until we get the chance to test an 855, 5G-enabled smartphone for real.
AI and camera enhancements
The next big upgrade for the Snapdragon 855 is its new, fourth-generation "AI Engine". This brings a "3X" performance improvement over the third-generation tech inside the 845 and it's also "twice as fast" as its "7nm" rivals (by which Qualcomm means the Kirin 980 ( Huawei Mate 20 Pro ) and the Apple A12 Bionic ( Apple iPhone XS , iPhone XS Max and iPhone XR ).
That, in itself, itself isn't particularly interesting; what's most exciting about the Snapdragon 855 are the new features this technology drives, especially on the camera side of things.
With the help of the new Spectra 380 camera ISP (image signal processor) and Hexagon 690 DSP (digital signal processor), the Snapdragon 855's AI trickery will enable smartphone manufacturers to introduce a whole tranche of new features in 2019. The biggest headline here is the ability to shoot 4K video at 60fps in HDR with support for 10-bit colour and HDR10+ (last year's 845 could do HDR 10-bit capture, but not HDR10+). I was shown a demo of this in action, and the footage shot in HDR10+ on a development phone was simply stunning, with rich colours little evidence of blown highlights and remarkably well-balanced exposure.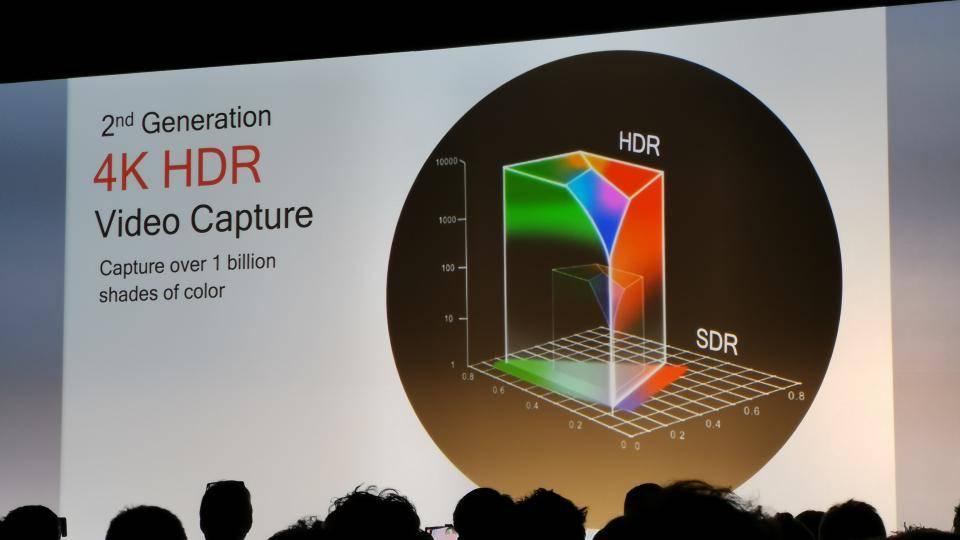 But that's not all. Phones in 2019 will also be able to shoot video in portrait mode, just as they've been able to with still images for some time. This won't be restricted to just 30fps and 1080p, either. You'll be able to record portrait video at 60fps in full 4K, opening up a raft of creative possibilities.
The Snapdragon 855's "Computer Vision" features will allow users to do clever stuff like live background removal and replacement so you can create green-screen effects just like in the movies. And get set for superior portrait photography on single-lens cameras, too; faster and more accurate face recognition; better night photography and superior digital zoom. The Google Pixel 3 , of course, does the latter two things very well already but these features will now be available to owners of other smartphones.
Snapdragon 855 isn't just set to improve your visuals, though, its powerful AI features can also help with nifty stuff like cleaning up background noise in phone calls and on-phone text recognition via Google Lens.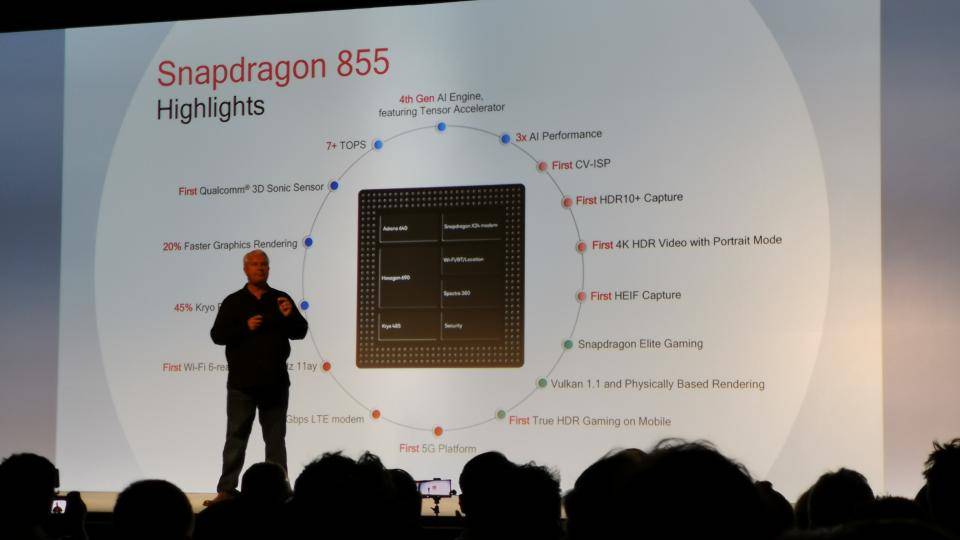 What phones will get the Snapdragon 855 and when will they launch?
The first phones with the Snapdragon 855 inside will almost certainly be announced in February at MWC, with the first phones available from around March 2019.
But one phone manufacturer has already been confirmed: we now know that the OnePlus 7 will have both Snapdragon 855 and 5G inside and will be launched in the first half of 2019. Other manufacturers are expected to follow suit very soon and we expect the list include the Sony Xperia XZ4, the LG G8 , Nokia's next flagship phone and, potentially an army of other Android handsets from Xiaomi, Oppo and ZTE. Whether or not these manufacturers choose to include 5G or not, though, remains to be seen.
Smartphone customers in the US will likely see the new Snapdragon chip inside the new Samsung Galaxy S10 and Samsung Galaxy Note 10 , as well, although European users, as usual, will more likely see those models using Samsung's own Exynos variant. This is expected to be the Samsung Exynos 9820 chip, a chipset built using an 8nm fabrication process, which was announced on 14 November.
Qualcomm Snapdragon 855 preview: Early verdict
Qualcomm upgrades its top-end smartphone chips every year, and every year we see a speed bump and a smorgasbord of new features, so it should come as no surprise that the Snapdragon 855 is set to do the same in 2019.
But there is a difference this time and that difference is 5G. With smartphone manufacturers already confirming that their next flagship smartphones will come with 5G compatibility, courtesy of the Snapdragon 855, 2019 is set to be an exciting time in the smartphone world and the phones at the forefront look likely to be based on Qualcomm's new silicon.