The founder of now defunct Fantasy Market, a purported online adult entertainment marketplace, has been charged with running a fraudulent initial coin offering ( ICO ) after raising $63,000 in cryptocurrency from over 100 investors .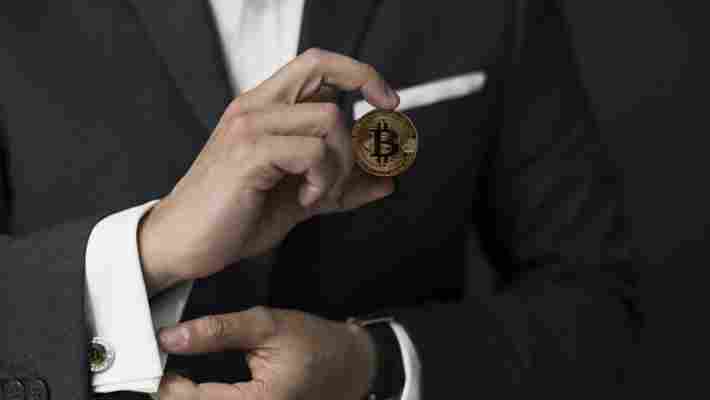 Initially, Fantasy Market sought to raise approximately $25 million by selling 125 million FMT tokens.
According to an announcement by the Securities and Exchange Commission , Jonathan C. Lucas made numerous false statements to entice investors to participate in the sale of unregistered digital securities of Fantasy Market (FMT).
A white paper littered with false claims
In his white paper , Lucas claimed that Fantasy Market would let participants control live adult entertainment performances by paying for spe cific requested activities with the website's token, the SEC's complaint says.
Additionally, the white paper also touted that the value of FMT would increase as demand for the Fantasy Market platform rose, thus allowing investors to trade or to sell their tokens for a profit .
Lucas also claimed a "working-beta" version of the site existed, when it didn't. He also presented a made up management team and misrepresented his own experience .
He also claimed to have raised significant amount of funds in a private token "pre- sale ," when, in fact, no such amount was raised.
Giving people back their money
In November 2017, the New York Post published an article featuring Lucas' admission that Fantasy Market had raised less than $2 million.
Lucas also admitted that the platform had not yet been built, and that he had decided to return funds to investors .
Two months later, in January this year, the publication ran a follow up article highlighting that some investors had complained about the delay in receiving their promised funds.
Later that month, Lucas completed refunding investors in their original cryptocurrency investment amounts.
So, what now?
Lucas has agreed to pay $15,000 to resolve the fraud claims against him and his company , although he did not admit or deny any wrongdoing.
He will also be subject to a ban , prohibiting from holding an officer or director position or participating in any unregistered offering of securities over the next five years.
The proposed settlement is still subject to court approval, though.
What's next in blockchain? Join Hard Fork Summit on October 15-17 to find out. With experts like Larry Sanger, co-founder of Wikipedia, on the lineup, it's not one to miss.
3 things the leaked Zuckerberg tapes taught us about Facebook's Libra 'cryptocurrency'
Since it was announced earlier this year , Facebook's "cryptocurrency" Libra has been dragged over the coals many times . And now it seems staff at the Big F are also apprehensive about its launch.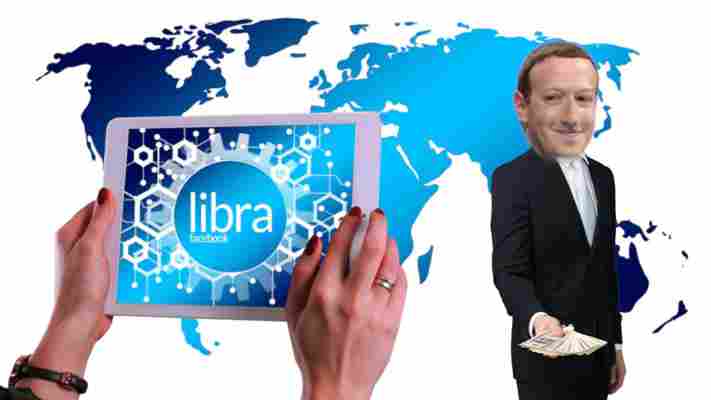 Internal interviews between Mark Zuckerberg and Facebook employees were leaked today, by The Verge , and appear to show unease amongst the ranks. Zuck called for staff to rally together against skeptics, critics, and the regulators.
But what about Libra? Indeed, staff made Facebook's plans for a digital currency a point of contention asking Zuck for more information. Here're three things we learned about Libra from the leaked interviews.
1. Libra might launch without a token
"…we want to work with traditional currencies. So we have a test going in India. We're working in Mexico and a bunch of other countries to have this rolled out broadly. The hope is to get that rolled out in a lot of places with existing currencies before the end of this year," Zuckerberg said to employees.
"And we have this bigger, or at least more exotic, project around Libra, which is to try to stand up a new kind of digital money that can work globally," he added.
Libra has come under a lot of scrutiny since it was announced back in July, much of which has assumed it would launch as a token. With this statement it sounds like Libra is two things: a money transfer business and a digital currency. But, according to Zuck, some of us might get part of Libra before the end of the year, but it won't have the Libra token, that'll come later.
TNW has contacted Facebook in India to learn more about the test Zuckerberg mentioned, we will update this piece if we learn more.
2. Libra was announced way too early, on purpose
"But part of what we're trying to do overall on these big projects now that touch very socially important aspects of society is have a more consultative approach," Zuckerberg said. "So not just show up and say, 'Alright, here we're launching this. Here's a product, your app got updated, now you can start buying Libras and sending them around.'"
Indeed, it sounds like Facebook is actually trying to act responsibly – we can decide if that's true later. According to Zuck at least, it seems that Libra was announced way ahead of launch on purpose. Letting the project undergo the intense scrutiny that it has and continues to go through, was all part of the plan.
"This is going to be a long road. We kind of expected this," Zuckerberg told employees.
3. Launching Libra is going to be easy compared to other upcoming Facebook products
Zuckerberg said he wouldn't "be surprised if [Facebook] ends up having similar engagements like this on other socially important things that [it's] trying to move, like [its] big push to get towards more encryption across [its] messaging apps."
Indeed, when the conversation turned to brain-computer interfaces, which Facebook has been working on for a number of years now , Libra cropped up again.
"We're trying to make AR and VR a big thing in the next five years to 10 years… I don't know, you think Libra is hard to launch. 'Facebook wants to perform brain surgery,' I don't want to see the congressional hearings on that one," the Facebook CEO said, and I agree with him.
With that in mind, it sounds like Facebook is taking all this Libra regulatory kerfuffle in its stride. If Facebook's resolve is as steely as Zuck makes it sound, it seems Libra isn't going away any time soon, even if we do keep asking it to stop .
If you're enjoying watching Facebook get grilled on an almost daily basis, it sounds like there's going to be plenty more opportunities to grab the popcorn in the future.
Want more Hard Fork? Join us in Amsterdam on October 15-17 to discuss blockchain and cryptocurrency with leading experts.
South Korean government gives tax break to blockchain trailblazers
The South Korean government is giving the blockchain industry a tax break in a bid to help foster innovation in decentralized technologies.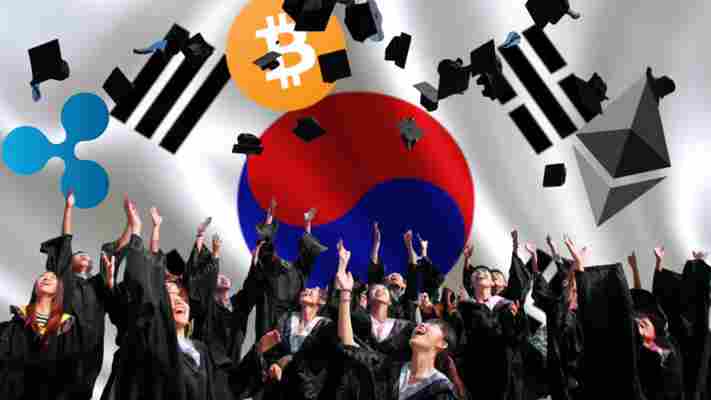 The Ministry of Strategy and Finance has announced that blockchain will be included in its amendments to 2018 tax law, which sees companies receive benefits for innovating with certain technologies, reports The News Asia .
This means companies developing blockchain technologies will be able to deduct some of the tax from their research and development (R&D) spend.
The amount of tax a business will be able to deduct depends on its size. Small corporations will be able to claim the most at 30 to 40 percent. Medium to large sized corporations will be able to deduct between 20 and 30 percent of R&D expenses.
This marks a dramatic increase over the current tax breaks offered to companies. Under today's guidelines small businesses can only deduct up to 25 percent, mediums up to 15 percent, and large corporations up to two percent.
Along with blockchain trailblazers, companies that are innovating in fine dust reduction technologies and wearable robots will also be able to apply for the tax cuts.
Who knows, maybe 2019 will be the year of the wearable dust filtering blockchain robot?
This news further highlights the South Korean government's proactive stance on blockchain innovation and development. Last year, the South Korean Ministry of Science and Technology launched a program to coach the next generation of blockchain experts.