The world is still processing the specifics of Facebook's Libra digital currency, but even the Reserve Bank of Australia (RBA) has realized it's set to rub cryptocurrency purists the wrong way.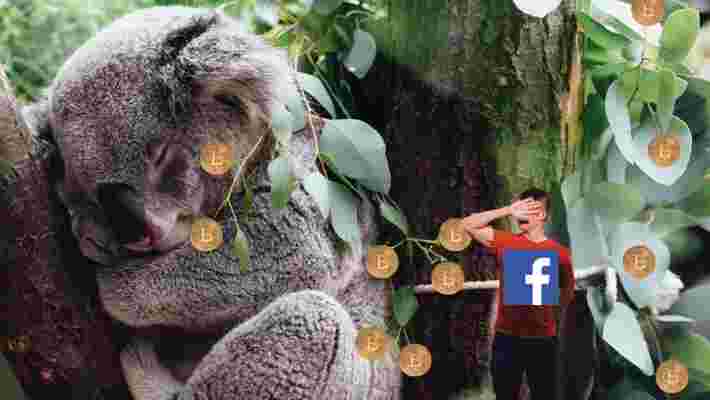 In a whopping 5,800-word paper published earlier today, four RBA analysts argued there's "little likelihood of a material take-up of cryptocurrencies for retail payments in Australia in the foreseeable future," reports the Sydney Morning Herald via AAP.
To the RBA, cryptocurrencies suffer from a "scalability trilemma," a trade-off that inevitably sees a digital asset fail in one of three areas: scalability, security, or decentralization.
"As long as the Australian dollar continues to provide a reliable, low-inflation store of value, and the payments industry continues to work on the efficiency, functionality, and resilience of the Australian payments system, it is difficult to envisage cryptocurrencies presenting a compelling proposition that would lead to their widespread use in Australia," said the authors.
Australia's centralized "New Payments Platform" can process 1,000 transactions per second, while Bitcoin's decentralized blockchain handles just 10 transactions per second, for example.
After the usual gripes (such as Bitcoin's price being too volatile for real-world use), RBA's analysts warned that while companies like Facebook may be attracted to "stablecoins" with the backing of traditional currencies, this reliance on government fiat and the traditional banking system may not appeal to Bitcoin-focused "crypto-libertarians."
Other nations remain unconvinced of Facebook's Libra (which, coincidentally, is the name of a popular line of sanitary products in Australia.)
France's finance minister recently said that Libra becoming a "sovereign currency" was "out of the question," insisting that "it must not happen," and that it shouldn't be seen as a replacement for fiat.
Even more worrisome, despite signalling it intends to provide financial services to 1.7 billion "unbanked" adults, Facebook won't be launching its Calibra cryptocurrency wallet in India (its biggest market), China, North Korea, or Iran.
No wonder Facebook ditched the GlobalCoin moniker. Yikes.
Bank of Ireland staff no longer willing to snitch on OneCoin crypto scam
Despite facing calls to testify against the OneCoin scam, Bank of Ireland (BoI) staff have now reportedly pulled back from helping court proceedings voluntarily.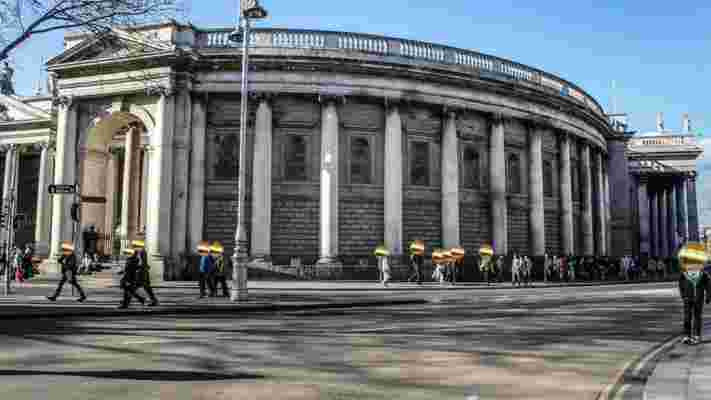 According to a court letter filed yesterday, seen by Finance Feeds , the US government is finding it increasingly difficult to secure voluntary testimonies from Deirdre Ceannt, Derek Collins, Diane Sands, and Gregg Begley – the BoI's staff involved in the case.
It was initially thought the witnesses were willing to provide a voluntary account however, court documents say they will now only cooperate when it's compulsory.
The Bank of Ireland reportedly told the US government that Ceannt and Sands would not testify voluntarily. A day later, the bank informed the government that Begley and Collins would follow suit.
In reality, all this has done is cause a bureaucratic headache for the courts and slowed proceedings. The US government has already submitted the relevant paperwork to push through a request for BoI staff to testify on a compulsory basis.
Prosecutors accuse Mark Scott, a former partner with international law firm Locke Lord, of laundering $300 million on behalf of the OneCoin scam through accounts held at the Bank of Ireland . Those called on to testify worked at the bank and processed paperwork related to the allegedly fraudulent accounts handled by Scott.
The OneCoin scam was headed by Bulgarian brother-sister duo, Konstantin Ignatov and Ruja Ignatova . At glamorous events, the pair promised to be launching a cryptocurrency unlike any other. Only, it was all fake , there was no blockchain and there was no cryptocurrency.
It's thought to be one of the biggest cryptocurrency scams, ever. The total figure the duo managed to steal isn't exactly known, but estimates suggest it's at least $3 billion .
Want more Hard Fork? Join us in Amsterdam on October 15-17 to discuss blockchain and cryptocurrency with leading experts.
Update, October 14, 1057UTC : The Bank of Ireland contacted Hard Fork to say that it has cooperated with requests from the US authorities for information and assistance throughout the above investigation.
There has been no change in that position and cooperation will continue in accordance with relevant Irish legislation, it added.
Samsung wants to blockchainify its budget phones
Despite the lackluster launch of the latest Samsung Galaxy S10's cryptocurrency and blockchain features, the Korean tech giant is reportedly looking to trickle the technology down to its budget smartphones.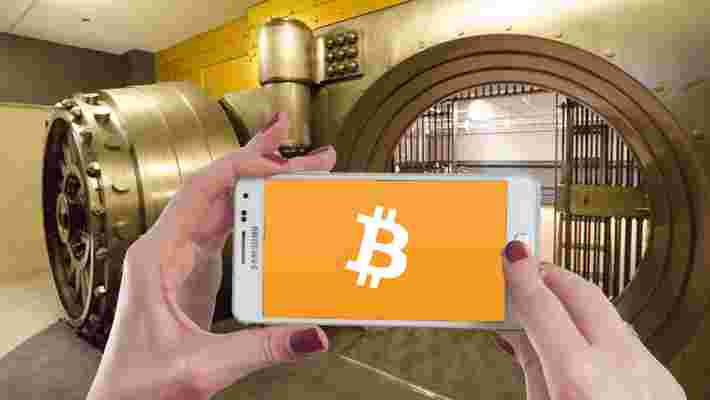 In an announcement yesterday , senior managing director of Product Strategy at Samsung's Wireless division, Chae Won-cheol, said "We will lower barriers to new experiences by gradually expanding the number of Galaxy models that support blockchain functions," Business Korea reports .
It's also reported that Samsung will expand the availability of its blockchain services after Korea, the United States, and Canada.
Don't hold your breath
Rumors that Samsung was working on cryptocurrency and blockchain features for its flagship smartphone surfaced earlier this year . Naturally, enthusiasts were excited, but it all fell a bit flat when the S10 launched and the cryptocurrency wallet was nowhere to be found for those outside the US, Germany, and Korea.
The real kicker though was that when it did launch, it only appeared to support some altcoins, tokens, and crypto-collectibles . Users are still waiting for the S10 to natively store Bitcoin private keys.
On this occasion, Samsung is still yet to say when and which of its budget phones will receive the additional blockchain features. It also didn't allude as to when it would expand global support for its cryptocurrency wallet.
Indeed, even if it might take a while, Samsung is certainly trying to carve itself a space in the cryptocurrency and blockchain industry.
As previously reported by Hard Fork last year, Samsung published a blog post suggesting its smartphones had the best security for blockchain and cryptocurrency.
At the time, Hard Fork spoke to several security experts to discern Samsung's claims. The consensus was that although smartphones could be a potential good short-term storage solution, they carry many associated risks when it comes to storing users' cryptocurrency funds.
So if your next Samsung phone offers this feature, you'll want to fully educate yourself about how well it works before trusting it with your entire cryptocurrency fortune.