A retired couple in Australia have reportedly lost $900,000 to an elaborate cryptocurrency scam.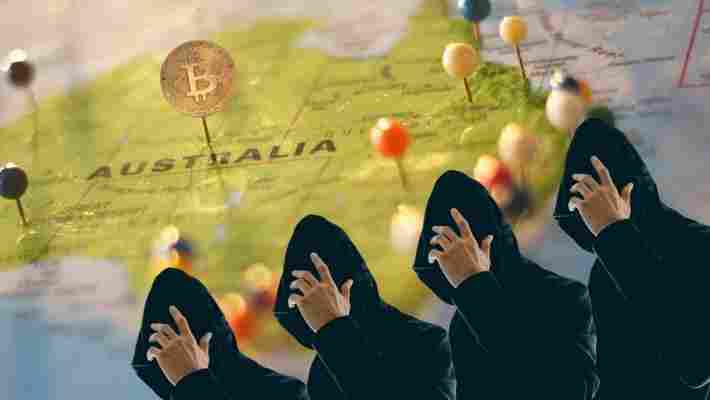 Mike and Karen Taylor were traveling around Australia in a camper van when they fell for the online scam.
The cryptocurrency website they used looked legitimate, Taylor told 7News .
It's not clear how the scam operated, but presumably, the couple invested money on the website enticed by the promise of high returns. Eventually the couple invested a total of $900,000 drawing on their pension program. In a matter of months it had all disappeared, with no return.
"That was the whole of our superannuation – that's now gone," Taylor said.
The bus driver has had to go back to work at 70-years-old and has also put his beloved 1965 Pontiac up for sale to make ends meet.
Unfortunately, the couple are among a growing number of Australians being targeted by cryptocurrency criminals.
In fact, a recent study showed that Australian fraudsters made $4.3 million (AU$6.1 million) with cryptocurrency scams last year— representing a revenue increase of 190 percent when compared to 2017.
Indeed, this story is a stark reminder that scams are rife in the cryptocurrency space and that when an investment opportunity seems too good to be true, it probably is.
Stay vigilant people!
IKEA just allowed an invoice to be paid via the Ethereum blockchain
IKEA Iceland has used Ethereum technology to settle an invoice with a local retailer, accepting payment in blockchainified digital cash.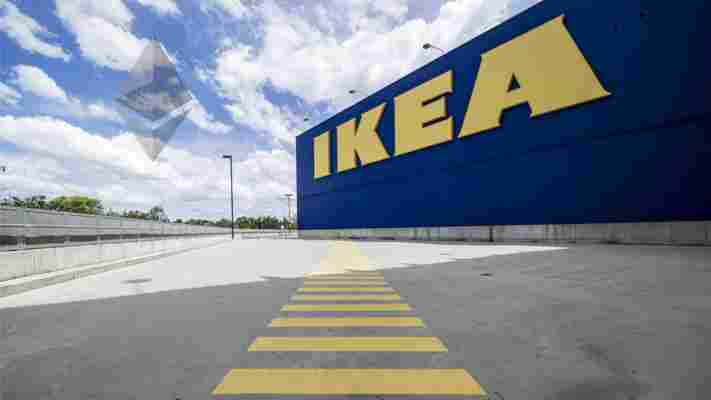 Supply chain payments firm Tradeshift facilitated the transfer using an Ethereum-based version of the Icelandic króna created by ConsenSys-backed startup Monerium.
A press release confirms the payment was executed on behalf of Nordic Store using smart contracts programmed on the Ethereum blockchain.
"As the first company authorized to issue e-money on blockchains, we are delighted to demonstrate the benefits of blockchains for mainstream B2B transactions using a legal form of digital money," said Monerium CEO Sveinn Valfells.
IKEA's foray into Ethereum is possible due to a landmark regulatory decision that allows Monerium to issue digital fiat for use within the European Economic Area.
While electronic money has been around for a long time in Europe, settling invoices in digital fiat with smart contracts is something new. It's hoped this will accelerate cross-border payments across multiple jurisdictions.
"Unlike cryptocurrency which is volatile, e-money is a proven digital alternative to cash, regulated and redeemable on demand," said Valfells. "Using programmable e-money in smart contracts heralds a new category of payments."
Want more Hard Fork? Join us in Amsterdam on October 15-17 to discuss blockchain and cryptocurrency with leading experts.
Justin Sun paid $4.57M to shill TRON to Warren Buffet, Twitter trolled him mercilessly
Justin Sun revealed he's paid millions of dollars for a lunch date with investing legend Warren Buffet. As expected, Crypto-Twitter had lots to say.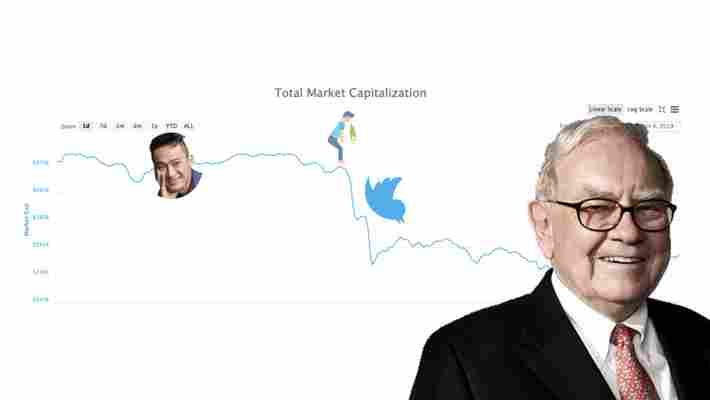 Sun, founder of the TRON blockchain and BitTorrent CEO , confirmed the ball-twisting $4.57 million bid late yesterday , a new record for the annual auction for dining exclusively with Buffet. Last year's winner paid $3.3 million .
In a blog , Sun pledged to sway Buffet, a notorious Bitcoin skeptic, towards cryptocurrency. Sun also said he would be inviting six "industry leaders" to join their lunch in support.
This is when the Twitterverse unleashed its barrage of ridicule.
Roughly six hours after Sun announced the coup, Bitcoin ironically fell below $8,000 for the first time in a week, and more than $15.7 billion suddenly drained from global cryptocurrency markets.
Earlier this month, Buffet confirmed he still considered Bitcoin more of a " gambling device " than an investment. Last year, he labeled Bitcoin " rat poison squared " — something the cryptocurrency community is yet to forget.
All joking aside, Sun's BitTorrent (BTT) cryptocurrency took a major hit too. At pixel time, it's down over 10 percent, while TRX remains steady , dropping just 2 percent.