Hong Kong activists became stock traders on Monday in support of local media tycoon Jimmy Lai, whom authorities arrested for allegedly breaking the city's strict new national security law.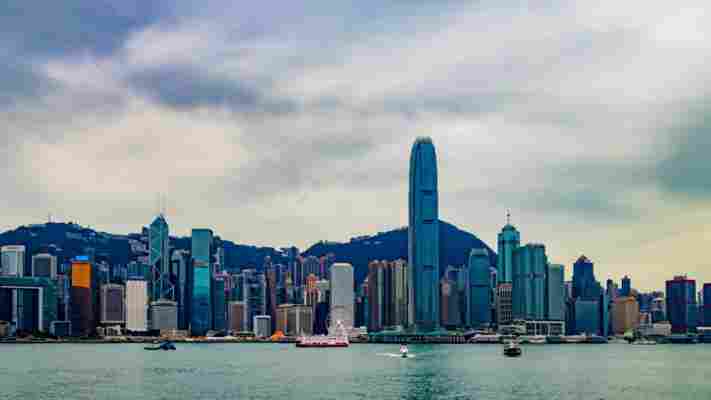 Shares in Next Digital, Lai's tabloid media group, rose up to 344% in afternoon trade after pro-democracy activists urged investors to buy in, reports the Financial Times .
Police detained Lai alongside nine others under a new Beijing directive aimed at curtailing foreign influence and secessionist activities in Hong Kong, now a focal point for China's rocky international relations.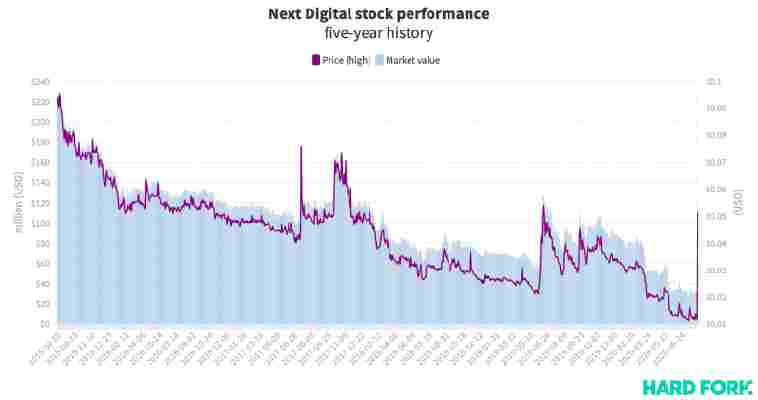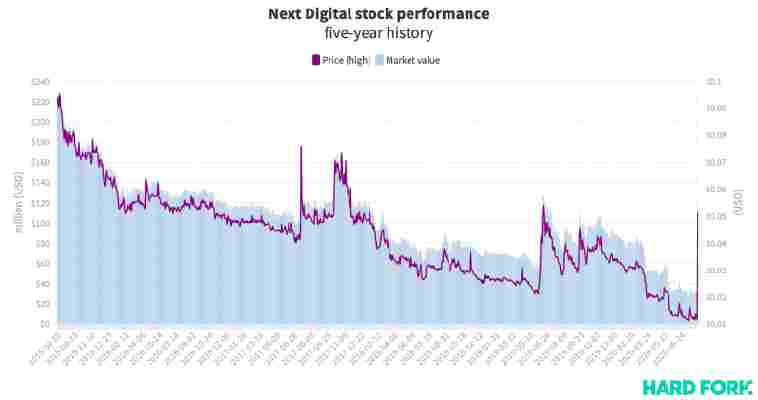 [
One activist-trader, a columnist for Next Digital's Apple Daily, reportedly profited around HK$75,000 ($9,700) after buying (and selling) 1.2 million Next Digital shares to show solidarity with Lai. Pop star Denise Ho also purchased stock, according to the FT.
Next Digital, the Hong Kong activist's penny stock
Next Digital stock has fallen steadily over the past five years — save for a relatively short-lived resurgence as Hong Kong protests intensified in the first half of 2019.
A penny stock, Next Digital's market cap sat at around $30.6 million before today's action. As of Monday's market close, Lai's company is now valued at nearly $87 million.
The Guardian noted authorities arrested Lai for conspiracy to commit fraud and collusion with foreign forces, making him the most high-profile figure to be affected by the law.
Lai reportedly now faces prison sentences of three to 10 years — or even life — if charged and found guilty. However, what justifies either punishment remains unclear.
While some analysts think traders could be betting on a potential Beijing takeover of Next Digital (which could increase its stock price), at least one investment bank exec remains flummoxed by the sheer size of the surge.
"Definitely it's not institutional investors buying the stock. I see many orders were placed via Futunn, a large portal for retail stock investors," UOB Kay Hian's Steven Leung told Bloomberg . "Many could be speculating that the company will be sold, […] but I don't understand why there are so many speculative trades."
Danish bank staff banned from buying Bitcoin with their own money — urged to dump holdings
A Danish bank has successfully won a court case that means it can now prevent its staff from buying Bitcoin and other cryptocurrencies.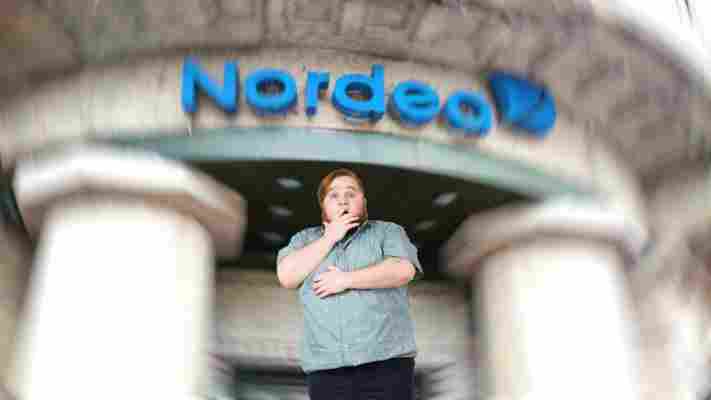 That sounds fine on the surface, but a potential ban doesn't refer to buying cryptocurrency "on the job," it extends into employees' private lives.
According to a release made by Danish court yesterday, Nordea Bank is now free to prevent its staff from buying and trading cryptocurrencies in their own time, Bloomberg reports . They are also banned from buying crypto on behalf of others too.


How the bank will enforce a ban and what happens if someone breaches the policy remains unclear.
The bank will let its staff continue to hold any crypto they already own, but it is "encouraging" them to sell what they have and refrain from making future investments.
The dystopia is here.
Nordea bank has cited risks and a lack of industry regulation for its decision to advise staff against messing with the digital assets. But even so, a company dictating what staff can and can't do in their personal lives seems to be overstepping a boundary.
But that's not all.
Nordea will let its staff invest in the bank's own cryptocurrency-based products and financial instruments. So that's ok? But regular Bitcoin isn't, go figure.
Product development staff at Nordea will be allowed to make "minor investments in cryptocurrency" if they have a legitimate business reason for doing so.
The irony doesn't stop there, though. As CoinDesk points out , Nordea bank has previously been investigated for money laundering. Reuters reported earlier this year that the bank's headquarters were searched in relation to the claims.
The court-issued press release also says that staff should not conduct trades in financial instruments to the point that it puts their own financial position in jeopardy.
Sure it sounds bad, and the thought of a company dictating what its staff can and can't do outside of work makes my skin crawl, but it would look quite bad for a bank to have employees that appear to make awful financial decisions. It makes sense that a bank wouldn't want its staff taking risks on Bitcoin, it happens to the best of us .
Elon Musk and Jeff Bezos compete to help NASA return humans to the moon
NASA has formally recruited tech billionaires Elon Musk and Jeff Bezos to return humans to the Moon by 2024.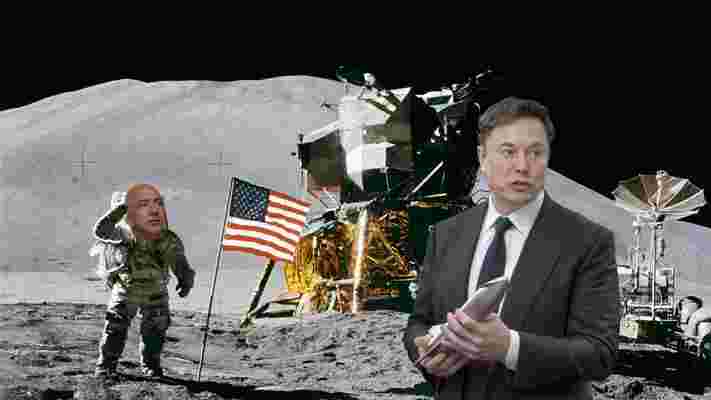 The independent space agency revealed on Thursday it had awarded $967 million in deals to three US companies in relation to its Artemis project: Musk's SpaceX, Bezos' Blue Origin, and IT firm Dynetics.
The three firms will submit competing designs for a human landing system to be used in NASA's Artemis project, and will only be paid once meeting specific development milestones.
"We are on our way," said NASA associate administrator Douglas Loverro. "With these awards we begin an exciting partnership with the best of industry to accomplish the nation's goals. We have much work ahead, especially over these next critical 10 months. I have high confidence that working with these teammates, we will succeed."
Artemis is NASA's attempt at establishing a sustainable human presence in space. In addition to sending men (and women!) to the Moon for science , NASA hopes the tech developed for Artemis will let humans (and robots!) travel deeper into space than ever before.
Sorry Bezos, but SpaceX is building an actual spaceship
Blue Origin, led by Amazon founder and world's richest man Jeff Bezos, will develop a three-stage lander vehicle for the mission. The firm will focus on the its descent element, to be powered Blue Origin's own cryogenic engines.
Larger aerospace firms Draper, Lockheed Martin, and Northrup Grumman will look after the the vehicle's avionics, cargo, and refuelling systems.
Musk's rocket company SpaceX has a far cooler objective: The Starship , an entirely reusable spaceship for transferring crew between lunar orbit and the motherfucking Moon.
The Starship's design includes "a spacious cabin," said NASA, and two airlocks for astronaut moonwalks.
Over the next 10 months, the companies will refine their concepts, after which NASA will select contractors to take part in initial demonstration missions.
Don't tell Musk: Funding not secured for NASA's Artemis project, either
All this is to say that Artemis ever gets off the ground. While Trump's White House originally ordered NASA to send humans to the Moon by 2024 as a "tester" for future Mars missions, Congress is yet to approve the related funding in full.
In June last year, NASA administrator Jim Bridenstine told CNN that NASA needs an estimated $20 to $30 billion on top of 2019's budget of $21.5 billion over the next five years if Artemis is to succeed.
For now, Bridenstine reportedly appears confident that Congress will eventually give NASA the required funds, telling Thursday's press conference: "It's important that this agency do [Artemis] now, because our country and in fact the whole world has been shaken by this coronavirus pandemic. And yet we need to give people hope."
"We need to give them something that they can look up to, [to] dream about."