At the beginning of this month, Square's Cash App finally launched fund transfers between its US and UK user base. As might be expected, adding such fairly basic functionality didn't really push the envelope for its App Store ranking in the UK, still hovering between 16th and 24th place in the Finance category.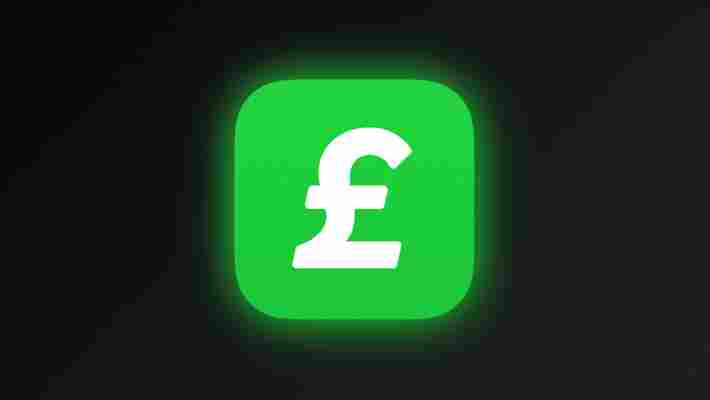 Cash App's been available for UK users since 2018, but so far both its product and popularity have been limited. First, it didn't come with a linked debit card, preventing ATM withdrawals. Second, it didn't allow for transactions to and from the US. Third, some of its main rivals in the UK do offer such features alongside other ones like intelligent budgeting.
Now Cash App does also have some features a competitor like Monzo doesn't offer yet — investing in fractional stocks, for example — but its main advantage isn't necessarily a feature; it's the network effect. The more people are on it, the more people feel like they have to be on it to stay connected with their friends and family. Just as everyone's using one messaging app the majority of the time.
A few days after launching its international transactions earlier the month, Cash App decided to start including its UK audience in its weekly #CashAppFriday contests, in which the company's giving away a (weekly increasing) amount of cash to its user base. And boy did its marketing efforts 'pay out'. Over the course of just two weeks, Cash App managed to climb the Finance app ranking and now resides at number two in the UK, according to SensorTower and AppFollow data.
With that, Cash App is now at least temporarily trailing every finance app in the UK — from 'new banks' like Monzo to established banks' apps — except for PayPal.
Snoop's NFT plans showcase benefits for musicians ⁠— and risks for fans
When Snoop Dogg announced his acquisition of Death Row Records last month, fans were thrilled that the legendary rap label was being resurrected.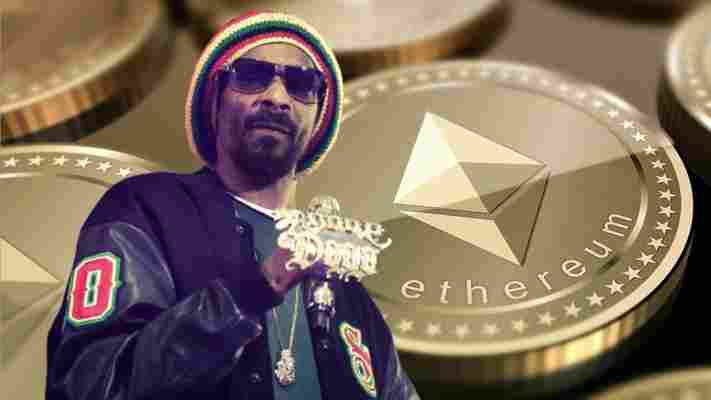 We were less thrilled when, weeks later, most of the Death Row catalog disappeared from streaming platforms.
The sudden removals were swiftly linked to Snoop's unusual plans for the brand.
"Death Row will be an NFT label," the Doggfather announced in February .
"We will be putting out artists through the metaverse… Just like we broke the industry when we was the first independent to be major, I want to be the first major in the metaverse ."
The first trial of the experiment was Snoop's 20th studio album, BODR (Bacc on Death Row) .
The LP was made available in a limited edition NFT version, which offered three exclusive bonus tracks and a range of exclusive bonuses. Each of the 25,000 copies cost a cool $5,000.
"If anything is constant, it's that the music industry will always be changing," Snoop said in a statement.
" Blockchain tech has the power to change everything again and tip the table in favor of the artists and the fans, and we're going to be right at the front of the pack."
The benefits for Snoop soon became clear: the NFT sale reportedly generated over $45M within five days of the drop.
A day after the Death Row classics were pulled from streaming services, Snoop released another NFT project: the Death Row Mixtape Vol. 1 .
The 1,000 editions sold out within an hour. You can still listen to the tracks on OpenSea , but the platform provides a pretty awful user experience.
Wooing musicians
Snoop is perhaps the most prominent web3 proponent in the music industry, but he's not the only artist to have cashed in on the craze.
Grimes sold almost $6m in NFTs in just 20 minutes last year, while Steve Aoki estimates he's made more money from the tokens than from a decade of album advances.
These earnings are particularly alluring in the Spotify era. Most featured artists earn tiny fractions of 1 cent per stream , while session musicians receive nothing at all.
NFTs enable them to bypass streaming services, alongside other pricey intermediaries such as major labels.
​​"Now artists are able to create content, track it, monetize it, and sell it directly to fans," Jeff Yasuda, the CEO of music licensing service Feedm, told TNW.
The potential riches are an obvious attraction to rich and poor artists alike. The impact on consumers, however, appears more mixed.
Dividing fans
NFTs are sometimes described as a new model of arts patronage , in which the wealthy fund creators and the general public benefits.
This promise can be realized when the music attached to an NFT is made available to all. Yet this often isn't the case.
Sometimes the tracks are exclusively sold as costly, limited edition NFTs, which deprives many fans of the chance to hear them. This artificial scarcity could restrict the accessibility that's one of the internet's biggest benefits.
Those who can afford the NFTs can receive a range of perks, from "free" merchandise to concert tickets. But exclusivity, by definition, isn't for everyone.
Snoop's early metaverse moves feel more reminiscent of a major label than an altruistic upstart; more like the realities of web2 than the promise of web3.
The project has also exposed the fragility of music streaming. Personally, I've been forced to spurn the metaverse for something more old-fashioned: my old Death Row CDs.
We've asked Death Row for further details on why the label's albums were removed from streaming services. We'll update this article if we receive a response.
'Godman' fugitive establishes island nation, plans to use crypto instead of fiat
One of India's self-proclaimed "godmen" has established his own island nation off the coast of Ecuador, and wants to use cryptocurrency as the basis for its economic policy .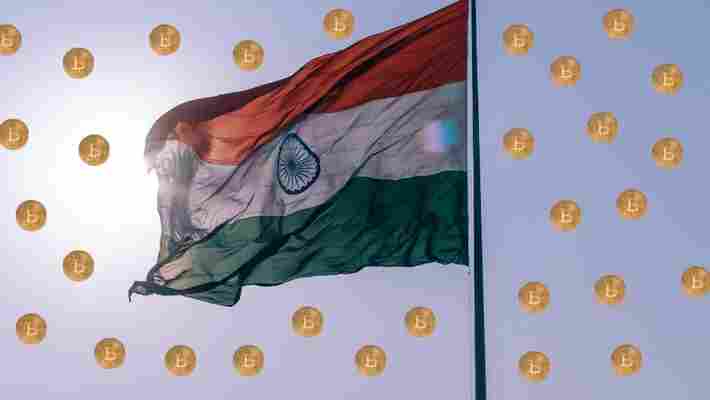 Nithyananda, a fugitive on the run over allegations of rape and abduction, yesterday announced he'd founded the Republic of Kailaasa — a supposedly sovereign state that would serve as the world's "greatest and purest Hindu nation," The Guardian reports.
The republic is described as a "nation without borders created by dispossessed Hindus from around the world who lost the right to practice Hinduism authentically in their own countries."
Three prominent personalities from Ahmedabad, the location of Nithyananda's main ashram, have reportedly already planned to leave their corporate and social lives for the island.
Economic policy built on cryptocurrency
The economics section of Kailaasa's website posits that today's world economy is "saddled with fiat currency," which means a small group of people in the "governance layer" control the production and value of that currency.
It claims that "banks, third party enforcers, and the government constantly enrich themselves at the expense of ordinary people."
"The current system inherently lacks trust and communication, which has to be enforced externally to the system. Further, value for some currency comes from deals between powers, rather than inherent value created," it reads. "Subsequently, the entire system from top to bottom is based on violence."
So, in response, Kailaasa's economy will supposedly be run by a Hindu Reserve Bank which creates its own supply of money that isn't "contaminated" by fiat currency.
"Imagine that this currency is the only one accepted in the Paramashiva economy – to participate in the Dharmic economy, one that is aligned with the cosmic laws, one that will give them enormous spiritual rewards and multiple returns on investment, people have to use this currency," it continues.
"An ideal way to create such a currency is through cryptocurrency."
Nithyananda sure says he can do a lot of shit
Nithyananda has gathered a rather substantial following across India despite the seriousness of police allegations levied against him.
Police claim he's kidnapped children, confining them to his ashram, where they were tortured and made to collect donations. Two of his disciplines have been arrested on related, similar charges.
Still, Nithyananda has reportedly established over a dozen ashrams and temples across the country. Despite currently being hunted by police, he continues to broadcast his message via his YouTube channel.
He repeatedly makes grandiose claims about his spiritual abilities, such as being able to see through walls, cure blindness via the opening of third eyes, delay sunrises, and even make cows speak Sanskrit and Tamil languages.
These wild claims aren't restricted to his supposedly metaphysical abilities. Once approved, Kailaasa's website promises citizens free food, free education, and universal healthcare.
Several government organizations will supposedly be established to facilitate life on the island. Departments such as homeland security and defence, health, technology, and enlightened citilization are all described to some degree.
Passports will reportedly need to be personally approved by Nithyananda himself. The Guardian also notes that applications for citizenship are strictly open to practising Hindus, and will only be considered once a donation has been made.
At pixel time, the donation page on Kailaasa's website appears to be offline.