A brand new lawsuit alleges that cryptocurrency exchange Bitfinex and its sister company Tether manipulated the digital currency market .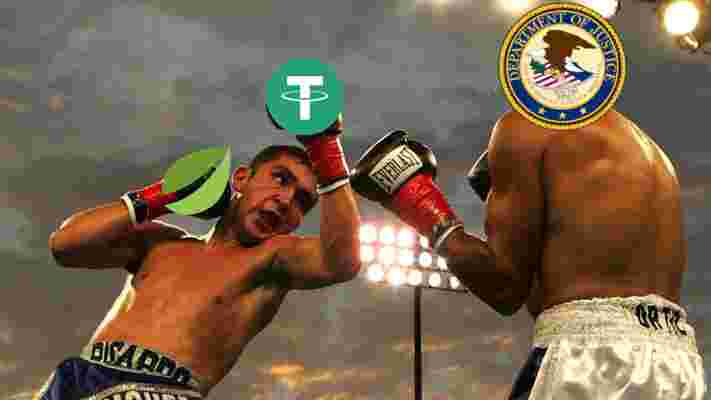 According to a lawsuit filed in New York over the weekend, Bitfinex and Tether "engaged in unfair, deceptive, untrue or misleading acts" by failing to disclose that Tether was not backed 1:1 to by the US dollar .
Other defendants named in the suit include Digfinex (the majority owner of Bitfinex and Tether)and its current executives, payment processor Crypto Capital, and Bitfinex 's former chief strategy officer Phil Potter, who reportedly left the company in January last year.
"The Tether and Bitfinex Defendants have systematically perpetrated deceptive and unfair practices upon members of the public and have intentionally deceived the market ," the document adds.
The plaintiffs, cryptocurrency traders David Leibowitz, Benjamin Leibowitz, Jason Leibowitz, Aaron Leibowitz, and Pinchas Goldshtein estimate the damages at more than $1 trillion.
"The crimes committed by Tether , Bitfinex , Crypto Capital, and their executives include Bank Fraud , Money Laundering; Monetary Transactions Derived From Specified Unlawful Activities, Operating an Unlicensed Money Transmitting Business, and Wire Fraud ," the filing says.
It's not the first time Tether makes headlines for unsavory reasons. Back in May, Tether admitted it used its reserves to buy Bitcoin and other "assets."
At the time, court documents detailed how New York Supreme Court Judge Joel M. Cohen was becoming increasingly suspicious of Bitfinex 's and Tether 's dealings – especially after both companies fessed up that the stablecoin wasn't entirely backed by cash , contrary to its marketing claims.
More recently, the New York Attorney General (NYSAG) ruled that Bitfinex could stop sharing documents about its use of Tether in an entirely different case .
The decision was taken after the exchange won a motion over an alleged $850 million cover-up.
Tether has long been at the center of rumors and conspiracy theories amongst industry insiders, and this additional (and suspiciously frivolous) class action lawsuit isn't likely to make things easier for the world's most popular stablecoin.
Forks down: John McAfee reneges on promise to 'eat his dick' if Bitcoin fails to hit $1M
In 2017, John McAfee, the antivirus magnate, got a little caught up in Bitcoin's hype cycle. When asked if Bitcoin would reach $500,000 in value within three years, McAfee responded: "if not, I will eat my dick on national television."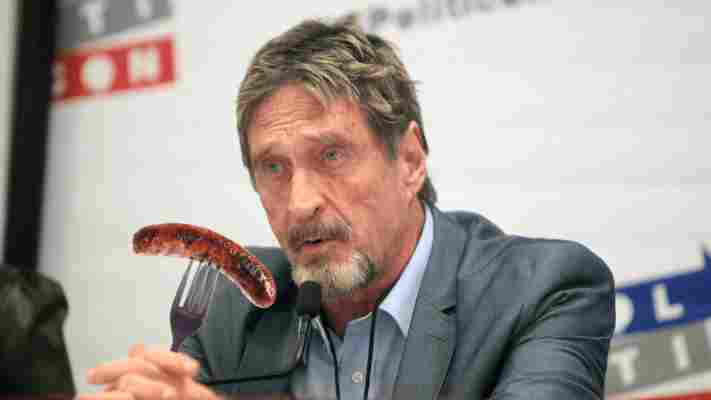 He then doubled down on the bet, saying his models predicted Bitcoin to hit $1,000,000 by 2020. And if he was wrong, he'd still eat his dick.
Being a bunch of juvenile delinquents running a tech publication, we were excited about the possibilities. On the one hand, we get widespread adoption of a decentralized currency. On the other, we get to see John McAfee — presidential candidate, antivirus tycoon, fugitive, and internet blowhard — eat his dick in front of millions, perhaps billions. It's a win-win scenario.
Throughout 2019, McAfee repeated his promise, stating that it was "mathematically impossible" for Bitcoin to be worth less than $1 million by December 31, 2020. According to The Dickening , a site that tracks the progress of Bitcoin in accordance with McAfee's bet, the cryptocurrency would need to grown an average of $2,763 a day to reach $1 million by the end of 2020. Let's just say that this is unlikely, though not impossible.
But yesterday, with Bitcoin valued at a mere $7,500-ish, McAfee reneged on the deal, calling it "a ruse" to attract new users. Twitter and Reddit erupted, predictably, and McAfee seems to have reached his breaking point. In on particularly fiery exchange, McAfee told a Twitter user to:
I mean, we certainly thought it was a possibility. With a history of copious drug use, batshit crazy behavior, and a handful of sex workers claiming he wanted them to shit in his mouth, it's a little hard to find the line between what McAfee will or won't do for attention, or to get his rocks off.
Still, it's a disappointing start to 2020. We even had wine pairings ready.
US government knows you're buying opioids with Bitcoin — and it doesn't like it