Edward Snowden, the notorious American whistleblower, has confirmed he relied on the censorship resistance of Bitcoin to help leak data to journalists in 2013.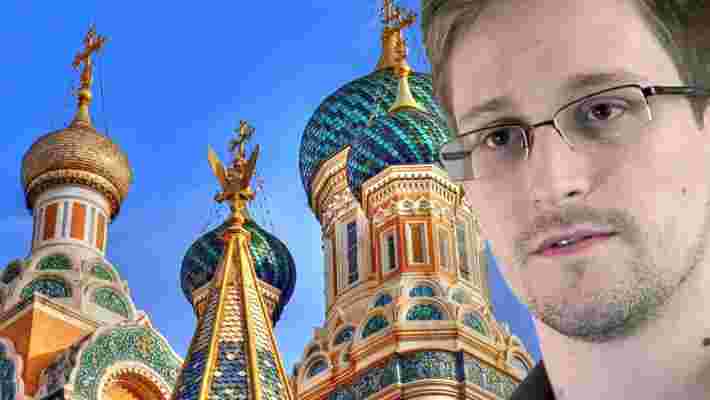 Snowden made headlines across the globe after leaking highly classified information from the National Security Agency (NSA) when he was a CIA employee and subcontractor.
The leak revealed several global surveillance programs, many operated by the NSA and the Five Eyes Intelligence Alliance with the help of telecommunication companies and European governments, prompting a global discussion about national security and individual privacy.
Speaking via video conference at Bitcoin 2019, an industry conference held in San Francisco over the past couple of days, Snowden said: "The servers that I used to transfer this information to journalists were paid for using Bitcoin."
During his talk, Snowden praised Bitcoin's decentralized and permissionless nature and the freedom it gives users to exchange and transact without supervision, particularly in world driven by heightened surveillance facilitated by the emergence of technology.
"Bitcoin is free money […] you are able to exchange and interact permissionless. And when I think about privacy, that's what it's all about. What does liberty mean? It's freedom from permission, it means we live our lives in a way that we can experiment, we can engage, we can try things, we can even fail, and we don't have to get a permission slip from the principal's office."
"We are not watched, we are not recorded […] this ability to act without permission […] is the foundation of all rights."
"It used to be that governments could watch you […] but now all of this happens with devices that we, ourselves, pay for," said Snowden, adding "and while we do that privacy stops being the status quo and liberty stops being the natural state of things," he noted.
Speaking more broadly, the whistleblower challenged the pre-conceived notion that the right to privacy is not about having something to hide but about being able to protect oneself.
He also tackled Bitcoin's well documented branding problem and its association with crime, stating "there are a hell of a lot more criminals that use the dollar."
On June 21, 2013, the US Department of Justice unsealed charges against Snowden of two counts of violating the Espionage Act of 1917, and stealing government property. The Department of State then revoked his passport.
Two days later, Snowden flew to Moscow where he was granted asylum. His Russian residency permit is reportedly valid through the year 2020 .
Cryptocurrency exchange Bitstamp acquired by Belgium investment firm
Luxembourg-based cryptocurrency exchange desk Bitstamp has been acquired by NXMH, a Brussels-based investment firm owned by the South Korean conglomerate Nexon Holdings (NXC), the company announced today.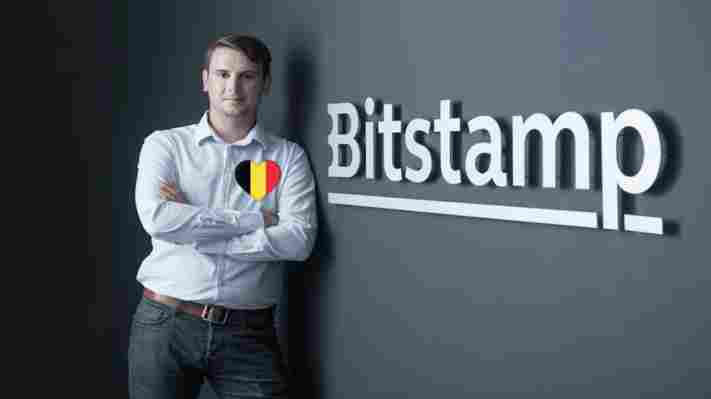 The terms of the deal, which was signed on October 25, have not been revealed. NXHM now holds eighty percent stake in Bitstamp, while the exchange desk's founder Nejc Kodric retains ten percent of the ownership and will continue to serve as the company's CEO.
NXHM was one of the four firms to show interest in acquiring Bitstamp in 2017. According to Fortune , the deal was purportedly finalized in December last year, but couldn't be signed until now due to regulatory hurdles.
Founded in 2011, Bitstamp is one of the oldest cryptocurrency exchange desks in the world. The company has managed to remain in business in spite of suffering some major hacks. In February 2014, the exchange faced a DDoS attack forcing it to suspend it services for a while. A year later, it lost nearly 19,000 BTC to another heist.
Kodric told Reuters that Bitstamp was valued at $60 million in 2016, up from $39 million in 2014. The NYT's Nathaniel Popper reported in March that the deal could be worth circa $400 million, citing anonymous sources. Considering the cryptocurrency market has suffered a significant loss since then, it is probable that the deal was struck for a lesser amount.
This is the second cryptocurrency exchange acquisition for NXC, parent company of NXMH.
NXC — best known for owning the video game giant Nexon — bought South Korean exchange desk Korbit for $80 million last year.
Although both the exchanges are now owned by the same company, Kodric has denied any possibility of merger between Korbit and Bitstamp.
"We've talked about it, but we decided to keep the companies running separately," he told Fortune.
With this acquisition, it will be interesting to see if Bitstamp can compete with the top cryptocurrency exchanges for trading volume. Most of the early exchange desks based out of Europe have been struggling to keep their influence lately, as Asian countries dominate cryptocurrency trading.
Moonday Morning: China goes crazy over blockchain
Hello, happy Monday and welcome to another Moonday Morning – Hard Fork's roundup of the weekend's top cryptocurrency and blockchain news.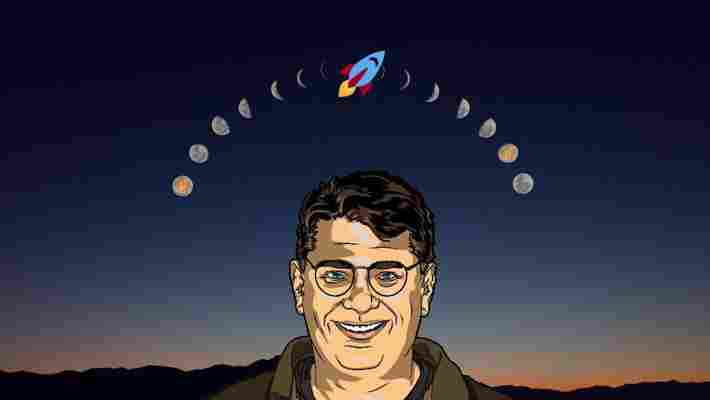 Here' s what we've found:
1. A cryptocurrency exec is suing AT&T over a SIM swapping hack which he claims cost him $1.7 million in digital assets. Seth Shapiro claimed in his lawsuit , submitted on October 17 in US District Court for the Central District of California , that the cell carrier gave hackers repeated access to his SIM card in May 2018, enabling them to empty his cryptocurrency wallets on 11 exchanges, according to CoinDesk .
2. The New York State Department of Financial Services (NYDFS) has asked cryptocurrency exchange Bittrex to postpone closing its accounts in New York until further notice, The Block reports . This means that the exchange 's New York-based customers can continue to withdraw funds, but may not be able to deposit or trade cryptocurrency.
3. Bitcoin 's price continued to make headlines over the weekend, increasing by a noticeable 22 percent. As is often the case , pundits have been trying to figure out what has caused this sudden surge, focusing mostly on three plausible theories: new legal developments relating to Bitfinex, short squeezes, and an announcement by Chinese President Xi Jinping on Friday that the country would be investing heavily in blockchain technology. Decrypt has more .
4. In fact, President Xi Jinping's comments have seemingly caused a blockchain frenzy in China , with investors buying every blockchain-related stock available, Bloomberg reports .