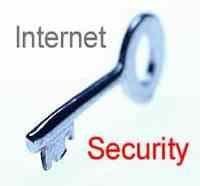 Virus attacks are often responsible for unpredictable security issues in a computer system. One such manifestation of virus attacks can change files on an external drive to shortcuts. It is possible to solve this issue and retrieve the changed files by using software such as Autorun-Exterminator. The Autorun-Exterminator removes the autorun.inf files from the external hard drive. Once the autorun.inf has been removed, the attributes of the files can be changed by using the attrib command so that files that were changed to shortcuts can be restored. Anti-virus and Anti-malware software must be installed to prevent attacks in the future.
Files on external drive changed to shortcuts
Issue
My external hard drive has a virus which has caused all files to show as shortcuts. How can I solve this issue?
Solution
Check whether the files are not in hidden mode. Follow these steps.
Step 1
Click on the below link and download the file "AutorunExterminator"
https://ccmet/download/download-11613-autorun-exterminator
Extract it --> Double-click on "AutorunExterminator" --> Plug your External
hard drive now.
This will remove the autorun.inf files from your External hard drive and also from
the drives.
Step 2
Click on "Start" -->Run --> type cmd in the window and click on OK.
Here I assume your External hard drive as g:
Enter this command.
attrib -h -r -s /s /d g:*.*
You might copy the above command --> Right-click in the Command Prompt and
paste it.
Note: Replace the "g" letter with your External hard drive letter.
Now check for your files in External Drive.
Step 3
After that, download the Malwarebytes' Anti-Malware from the below link
https://ccmet/download/download-105-malwarebytes
Update it --> Perform "Full Scan"
Note: Default selected option is "Quick Scan".
Note
Solved by jack4rall