Police in Germany have executed a hi-tech raid on a data processing centre installed in an ex-Nato bunker which allegedly hosted dark web sites to deal drugs and child abuse imagery.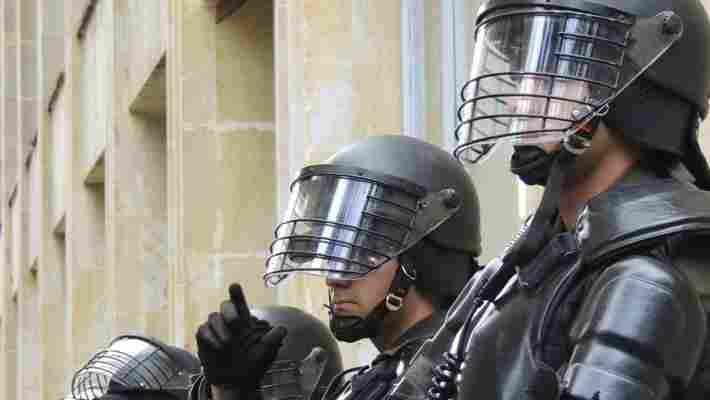 Authorities reportedly seized $41 million worth of funds seemingly linked to these markets , and over 200 servers which were running throughout the closely guarded facility.
Seven people have been arrested and the main suspect in the long-running investigation is a 59-year-old Dutch man who police believe bought the former military bunker in Traben-Trarbach (western Germany ), Associated Press reports .
After he acquired the bunker, the man allegedly transformed it into a large and heavily secured data processing center "in order to make it available to clients , according to our investigations , exclusively for illegal purposes," prosecutor Juergen Bauer said.
Regional criminal police chief Johannes Kunz noted the man is believed to have had "links to organized crime ." He also appeared to spend most of his time in the area, despite being registered as a resident in Singapore .
Authorities are investigating a total of 13 people, aged 20 to 59, including three Germans and seven Dutch citizens, Brauer said.
Those arrested are suspected of being members of a criminal organization as well as accessories to hundreds of thousands of offences involving forged documents , counterfeit money, drugs, and the distribution of child abuse imagery.
The bunker was set up as a "bulletproof hoster," in a bid to conceal illicit activities and is thought to have hosted platforms including drug-dealing site "Cannabis Road," " Wall Street Market ," and "Orange Chemicals." Such dark web marketplaces are often run fuelled by cryptocurrencies such as Bitcoin .
Additionally, Brauer said it appeared that a 2016 botneck attack on Deutsche Telekom, which affected about 1 million customers' routers, came from the bunker.
The arrests took place at a restaurant in Traben-Trarbach and in Schwalbach, outside Frankfurt. Raids also happened in the Netherlands , Poland and Luxembourg.
Want more Hard Fork? Join us in Amsterdam on October 15-17 to discuss blockchain and cryptocurrency with leading experts.
JP Morgan helps Canada and Singapore trial bank transfers on the 'blockchain'
Central banks in Canada and Singapore claim to have successfully completed a cross-border payment using distributed ledger technology.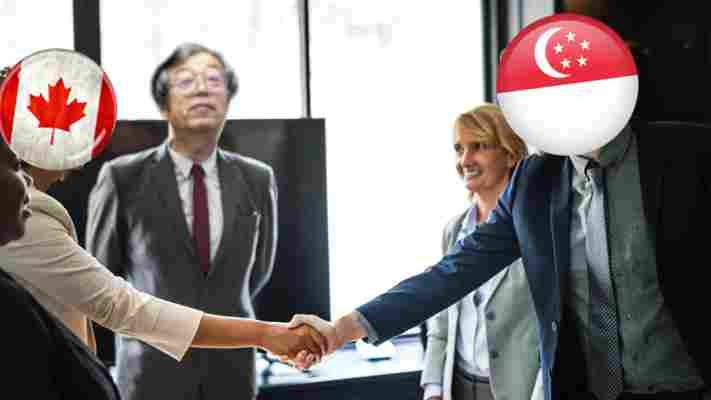 The Monetary Authority of Singapore (MAS) announced earlier today that it has successfully settled an international payment with The Bank of Canada, in what it refers to as "Project Jasper-Ubin."
The project's technology was developed with assistance from management consulting firm Accenture and American bank JP Morgan .
The announcement didn't disclose the total value of the transaction.
Both banks have been experimenting with their own proprietary digital coins and distributed ledgers which they linked up using what it calls "hashed time-locked contracts," the announcement reads.
Put otherwise, these contracts ensure all payments happen at the right time and in the correct order . In doing so, the banks claim they can clear international payments much quicker than conventional systems which require middlemen to verify the transactions.
The Bank of Canada's Project Jasper and The Monetary Authority of Singapore's Project Ubin run on privatized implementations of Corda and Quorum respectively.
News such as this will always have an air of irony about it. While banks haven't always seen eye-to-eye with Bitcoin , they seem to be making use of its underlying distributed technology.
That said, usually the blockchain-based tech that comes out of these projects is centralized, private, and obscured from public view like JP Morgan's JPMcoin .
Did you know? Hard Fork has its own stage at TNW2019 , our tech conference in Amsterdam. Check it out .
Amazon hints at putting advertising data on a new blockchain
Internet retail giant Amazon is looking for a software engineer to put advertising data on the blockchain, according to a recent job posting on LinkedIn .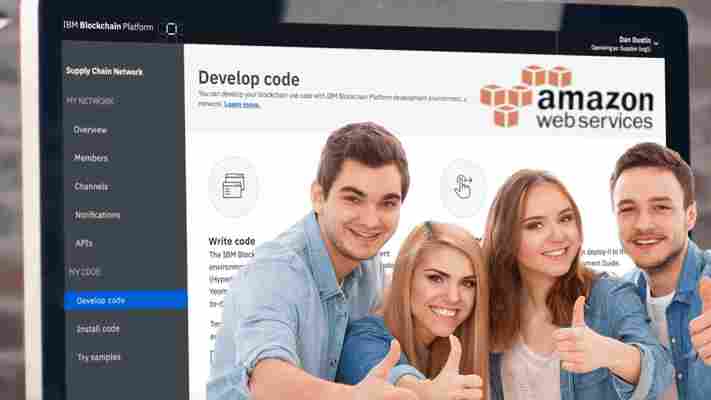 The online retailer is looking for a senior software engineer to work in its "Advertising FinTech team focused on a blockchain ledger," the job listing reads.
Amazon says the successful individual will define the architectural direction of what is currently an untapped area of Amazon's advertising business.
Unfortunately, any more details on the kind of blockchain that Amazon will use here, and what it will be doing with advertising data remain sparse.
Given this is a "greenfield" project, the future of this product from Amazon is largely unknown. Speaking to CoinDesk, an Amazon spokesperson said they have no more details to share at the moment.
It's wholly possible that the advertising blockchain might come to nothing, or it might be many months or years before we see the Big A launch the product.
That said, the company has slowly but steadily been trying to carve itself a space in the blockchain world.
Last November, following a number of small forays into the decentralized tech, the Big A launched two blockchain oriented services.
Amazon Managed Blockchain (AMB) and Quantum Ledger Database (QLDB) were both announced at the online retailer's re:Invent conference last year.
H/T – CoinDesk