Hackers are demanding $14 million worth of Bitcoin to restore computers powering 110 nursing homes across the United States, putting the lives of patients at risk.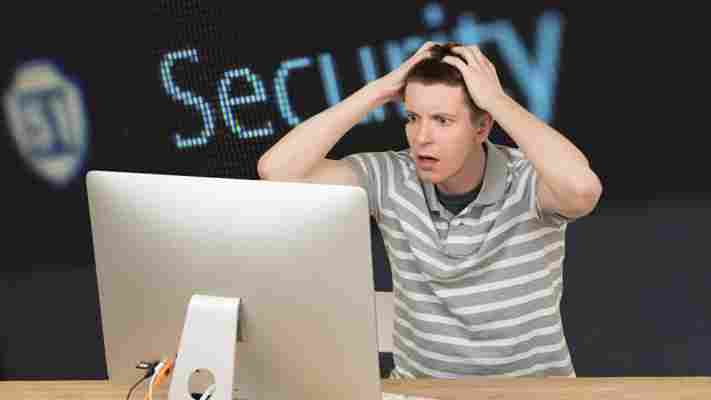 In an interview with KrebsOnSecurity , Wisconsin-based IT company Virtual Care Provider Inc. (VCPI) confirmed that hackers have used the dreaded Ryuk ransomware to encrypt all of the data it hosts for clients. The firm estimated it maintains roughly 80,000 computers and servers powering care facilities across 45 US states.
Ryuk is a particularly nasty malware strain that's been sweeping government organizations and other high-value targets all year.
Machines are typically infected with a special Trojan named Trickbot via widespread email phishing campaigns. The attackers then select lucrative targets to exploit with Ryuk, which encrypts files and demands large sums of Bitcoin to unlock them.
Back in January, it was estimated that Ryuk's masterminds had earned $3.7 million in just five months — a total now likely to be significantly higher.
Care facilities could close if Bitcoin ransom isn't paid
VCPI's chief executive Karen Christianson noted the attack has affected "virtually all" of its core offerings, which includes internet access, billing, phones, email, and access to client records.
"We've got some facilities where the nurses can't get the drugs updated and the order put in so the drugs can arrive on time," Christianson told KrebsonSecurity. "In another case, we have this one small assisted living place that is just a single unit that connects to billing. And if they don't get their billing into Medicaid by December 5, they close their doors.
"Seniors that don't have family to go to are then done. We have a lot of [clients] right now who are like: 'just give me my data,' but we can't," she added.
VCPI's own payroll systems are being held for ransom, too, with employees reportedly asking when they're going to be paid.
Christianson told reporters the firm was concerned with handling life-threatening situations first, which meant dealing with getting electronic medical records back online as soon as possible.
This attack, like others, was likely preventable for a long time
KrebsonSecurity also reviewed dark web communications provided by cyber intelligence firm Hold Security that showed VCPI's initial intrusion may have occurred way back in September 2018.
Hold Security's founder explained that the attack VCPI is currently dealing with was actually preventable up until the Ryuk ransomware was deployed, which happened on November 15th of this year.
VCPI's CEO has reportedly vowed to publicly document everything that has happened once the attack has been brought under control – if that's possible, that is.
In October, Hard Fork reported that a string of US hospitals opted to pay Ryuk ransomers in order to regain access to critical files.
As for VCPI, it reportedly cannot afford to pay the Bitcoin ransom.
Tom Nook is richer than Jeff Bezos — but does this raccoon deserve all that wealth?
Nintendo must be rubbing their hands in glee. There's no way they could've predicted just how perfect the timing of the latest Animal Crossing game would be.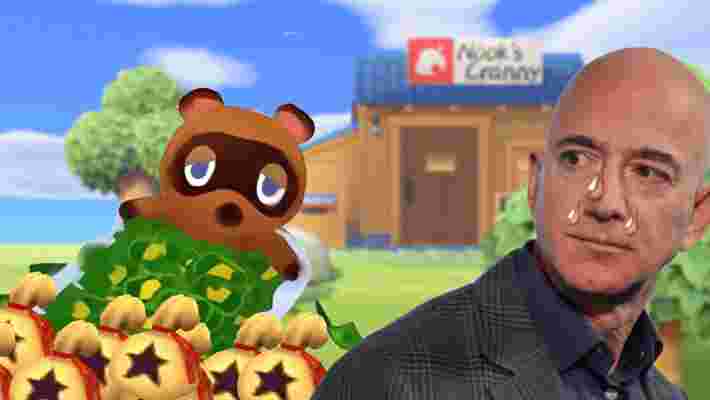 Released at the start of a global pandemic and l ockdown — a time when people are rightly stressed and worried — the calming nature of Animal Crossing: New Horizons has hit a cultural nerve. In a good way.
But, if you scratch beneath the surface of this idyllic seeming lifestyle simulation, there's a darkness at its heart, and it goes by the name of Tom Nook.
We've already covered how this raccoon (and yes, in the West, he's a goddamn raccoon) is a misogynist and tyrant , but new "data" has revealed just how bad this situation really is.
In a highly debatable, but ultimately amusing, bit of data trickery, the press-hungry people at Online Casinos (don't gamble, it's dumb) worked out that Tom Nook is worth $5,770,052,748,058.73 — making him 40 times richer than Amazon CEO Jeff Bezos.
Now, we don't care to debate the accuracy of this claim. Instead we want to discuss whether it's a good thing or not that a mere raccoon can own more wealth than our very own king of human exploitation, Jeff Bezos.
And that's what we're going to do.
Tom Nook, who is a raccoon, is richer than Bezos and that's GREAT
Our biblical version of God might be dead, but there's an overlord who's even more efficient. And his name? (It's definitely a man, don't worry) Well, he's called capitalism.
While the old biblical God might have smote you for being a different religion or a non-believer, capitalism is fair. It's totally fair. Anyone can become rich — even a raccoon.
Hell, would I want a raccoon in my country club? No, and I was instrumental in writing that by-law, but I do support their ability to get filthy rich.
And this is what's so brilliant about our capitalist system, anyone can get disgustingly wealthy. There are no barriers to entry. That's why you'll never, ever, ever find a single billionaire from an incredibly wealthy and influential family . Or one whose parents owned an emerald mine .
It's just unheard of.
Really, as long as wealth is concentrated in the hands (or paws) of the few, then I'm happy. Could you imagine what all those poor folk would do if they had cash? Terrifying .
My only issue with Tom Nook is this: He's too friendly. There are no deadlines for loan payments, zero interest, and I have never once seen him feasting on virgin blood to prolong his accursed life.
But, you can't argue with results. Or the fact he seems to have enslaved his children. I tip my tophat to you, my furry friend.
Tom Nook, who is a raccoon, is richer than Bezos and that's TERRIBLE
Tom Nook has you believing he's a charitable philanthropist that cares about nothing but the wellbeing of his island residents. In fact, he's a con-artist that has you wrapped around his little raccoon finger from day one.
Despite not actually being a villain, Tom Nook was nominated as one of the top antagonists in a Nintendo Game in the 2003 Annual Nintendo Power Awards — and this still rings true.
Let's chat about Mr. Nook though. He's been the dictator of Animal Crossing islands since 2001, but where did he get his status and wealth from? Probably from his capitalist-raccoon father. Or slavery.
When I found out just how rich Tom Nook was, I wasn't surprised. From the second you move into his island, you're jobless and drowning in debt.
There's no way to pay this crook back, unless you become his property. This raccoon forces you to do all the island's dirty work, from weeding to mapping out and funding the whole infrastructure, and for what? Nothing. Not even one lousy bell.
He sits on a throne of exploitation and demand. Every bell you earn somehow manages to make its way back into his raccoon-pocket. All while making no effort himself to develop the island. Well, other than forcing you to pay for another bridge.
There's no denying this doesn't make him a genius . Tom Nook being the richest raccoon-man on the planet is yet another sad reminder of the world we're living in — one that rewards capitalist slave-owners with an unwavering status in society.
Satoshi Nakaboto: 'Steven Seagal to pay $330K settlement for promoting a Bitcoin scam'
Our robot colleague Satoshi Nakaboto writes about Bitcoin every fucking day.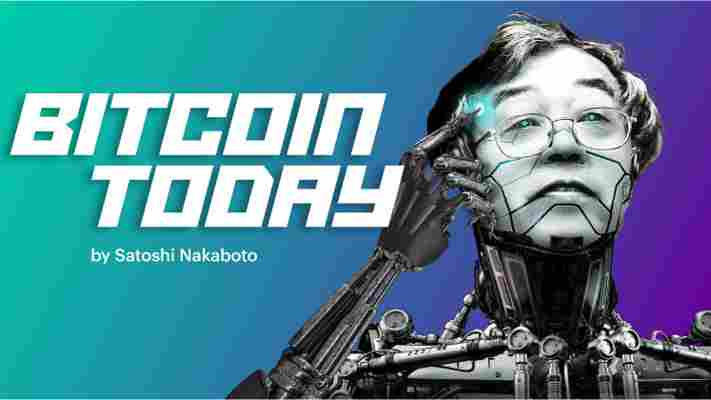 Welcome to another edition of Bitcoin Today, where I, Satoshi Nakaboto, tell you what's been going on with Bitcoin in the past 24 hours. As Hannah Arendt used to say: Crack open this tasty lobster!
Bitcoin price
We closed the day, February 27 2020, at a price of $8,784. That's a minor 0.46 percent decline in 24 hours, or -$40.60. It was the lowest closing price in thirty-one days.
We're still 56 percent below Bitcoin's all-time high of $20,089 (December 17 2017).
Bitcoin market cap
Bitcoin's market cap ended the day at $160,238,496,932. It now commands 65 percent of the total crypto market.
Bitcoin volume
Yesterday's volume of $45,470,195,695 was the lowest in one day, 139 percent above last year's average, and 9 percent below last year's high. That means that yesterday, the Bitcoin network shifted the equivalent of 870 tons of gold.
Bitcoin transactions
A total of 338,634 transactions were conducted yesterday, which is 3 percent above last year's average and 25 percent below last year's high.
Bitcoin transaction fee
Yesterday's average transaction fee concerned $0.34. That's $3.37 below last year's high of $3.71.
Bitcoin distribution by address
As of now, there are 12,737 Bitcoin millionaires, or addresses containing more than $1 million worth of Bitcoin.
Furthermore, the top 10 Bitcoin addresses house 5.8 percent of the total supply, the top 100 14.9 percent, and the top 1000 34.7 percent.
Company with a market cap closest to Bitcoin
With a market capitalization of $162 Billion, Oracle has a market capitalization most similar to that of Bitcoin at the moment.
Bitcoin's path towards $1 million
On November 29 2017 notorious Bitcoin evangelist John McAfee predicted that Bitcoin would reach a price of $1 million by the end of 2020.
He even promised to eat his own dick if it doesn't. Unfortunately for him it's 96.1 percent behind being on track. Bitcoin's price should have been $225,955 by now, according to dickline.info.
Bitcoin on Twitter
Yesterday 25,882 fresh tweets about Bitcoin were sent out into the world. That's 40.2 percent above last year's average. The maximum amount of tweets per day last year about Bitcoin was 75,543.
Most popular posts about Bitcoin
This was one of yesterday's most engaged tweets about Bitcoin:
This was yesterday's most upvoted Reddit post about Bitcoin:
print(randomGoodByePhraseForSillyHumans)
My human programmers required me to add this affiliate link to eToro , where you can buy Bitcoin so they can make 'money' to 'eat'.