Facebook's digital currency, Libra, has been causing a bit of a ruckus lately . Since its plans became public a few weeks ago, headlines have largely been awash with why it's probably a bad idea.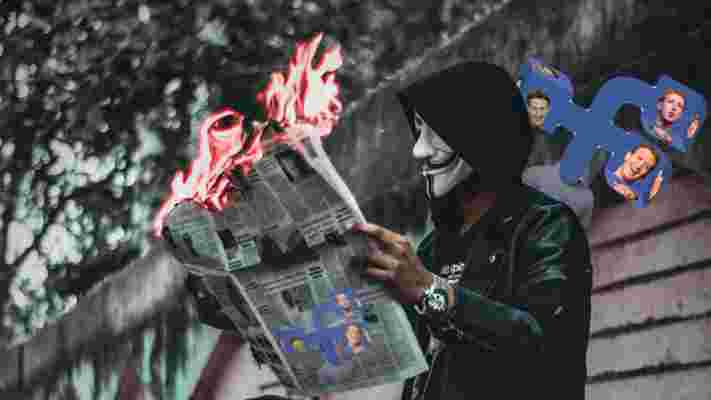 Nations all over the globe started to wake up to the reality of a currency controlled by the data hoarding Goliath that is Facebook. A number of countries including India and the US already told the social media giant to hold its horses before plowing on with its plans for global domination Libra.
The big F faced one of its biggest hurdles last night, when Facebook's head of Calibra, David Marcus, faced rigorous questioning from the Senate. You can watch the whole ordeal here .
There was drama, dodged questions, and filibustering a plenty, but my favorite bit? The sick burns dished out to the social media giant by members of the Senate. Here's some of the best.
– Senator Sherrod Brown
This burn was part of a minutes long opening remark from Senator Brown. Clearly Brown is not a fan
– Senator Sherrod Brown.
On this occasion Brown was critiquing Facebook's history of dealing with user data in less than desirable ways. He took every opportunity to try to make a mockery of Libra.
– Senator Pat Tomey.
The quip was in reference to how the money backing Libra could create a revenue stream, and would be used to pay dividends to founding partners. But Facebook says Calibra is a not-for-profit. Ouch.
– Senator Jon Tester.
This, in reference to Facebook's less than stellar history when it comes to data protection and preventing bad actors from exploiting the platform for illicit political gain.
I could go on, but this was pretty much the tone for the rest of proceedings. Marcus received a vociferous grilling, and largely, it seems Facebook still has a long way to go to make Libra a thing in the US.
To borrow a quote from Blockstream CSO Samson Mow; " Libra is so screwed ."
Cryptocurrency exchange QuadrigaCX given 30-day lifeline to find 'lost' $134M
Troubled cryptocurrency exchange QuadrigaCX has been granted an order for creditor protection by a Canadian supreme court.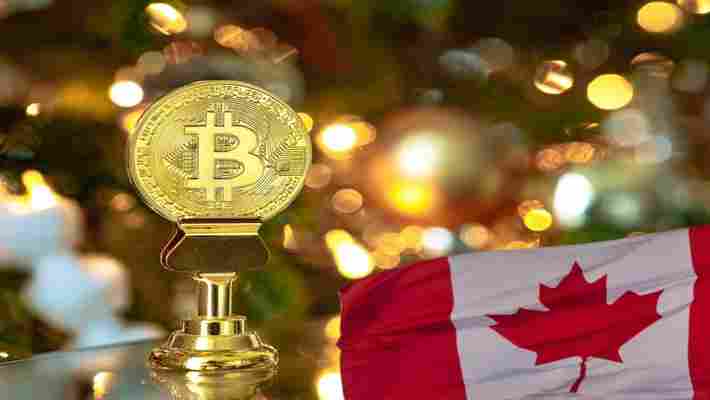 The court-issued order means QuadrigaCX will have 30 days of initial protection from its creditors to allow it to come up with a 'Plan of Arrangement'.
The time period can be extended by the court if QuadrigaCX is able to demonstrate that it will likely file a Plan of Arrangement and the extension is not damaging to creditors.
Based in Vancouver, QuadrigaCX ran into trouble after the reported sudden death of its founder and sole director Gerald Cotten, which meant the exchange was unable to access $137 million worth of digital assets believed to be locked on Cotten's laptop.
Jennifer Robertson, Cotten's wife, has submitted an affidavit with Novia Scotia Supreme Court stating her husband was the sole person with access to the computer.
In the document, Robertson also says she's searched their home, where he mostly worked from, and was unable to find his passwords and business records.
According to his widow, Cotten passed away in India on 9th December due to complications from Chron's disease. As a result, it's estimated that approximately 115,000 users have lost their funds.
Today's news comes after QuadrigaCX went offline last week , before announcing it would file for creditor protection as it struggled to locate its "significant cryptocurrency reserves".
QuadrigaCX also made headlines in October last year after a Canadian banking cartel allegedly froze $28m of customers' funds.
At the time, QuadrigaCX claimed the Canadian Imperial Bank of Commerce (CIBC) locked the funds and froze the accounts belonging to its payment partner.
Cryptocurrency mining malware has become self-aware (kinda)
A common form of cryptocurrency mining malware has evolved and is now able to switch off security services to continue mining without being detected.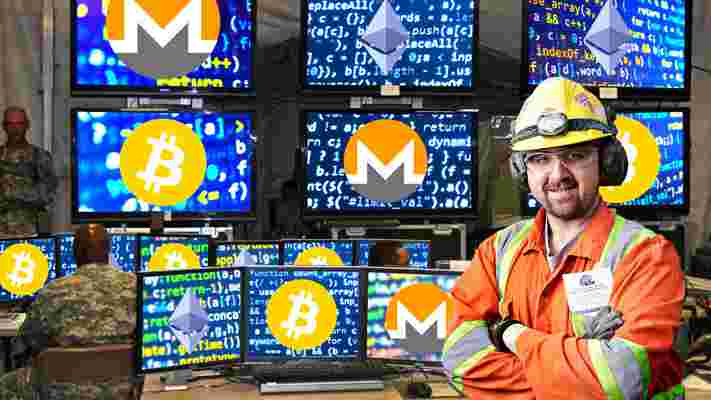 Security researchers at Palo Alto Networks' Unit 42 discovered that the malware used by cryptojacking group "Rocke" is able to gain administrative privileges to Linux-based cloud servers and uninstall vital security programs. This means the malware can go on illicitly mining coins undetected.
Typically, if a piece of malware were to uninstall cloud-based security services, the system admin would be alerted. However, as the cryptojacker's malware followed the official uninstall procedures of the security services in question, it remained undetected.
It seems this instance of cryptojacking malware is highly targeted, as it is designed to remove five pieces of cloud-based security services from Chinese firms Alibaba and Tencent.
According to Unit 42, the malware also kills any other preexisting mining processes that might be running on the server. It then adds internet protocol (IP) rules that block other cryptojacking software from working. The malware then downloads and runs the coin miner using a "preload" trick to hide the process from system admins.
The "preload" trick effectively runs the process before any other system processes to obscure its origin and keep it working on the server whilst remaining somewhat undetectable.
As netizens of the world wise-up to the threat of cryptojacking and keep their hardware and software up-to-date cryptojackers face an ever harder job. However, given the outright sneakiness of this malware, researchers at Unit 42 think we'll be seeing a lot more attacks of this nature in the near future.