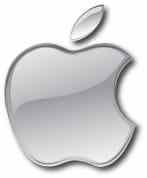 For users who have not purchased Mountain Lion (installation DVD), for example the owners of a Mac on which Mountain Lion was pre-installed, can't download the installation package. It is therefore recommended to quickly make recovery USB key. It will be essential if you need to replace your hard drive for example. The Recovery Wizard will require a 1 to 1.5 GB partition, created on the USB key.
The creation of this external recovery partition must be made from the Mac for which it is intended.
Learn more: http://support.appleom/kb/HT4848?viewlocale=en_US
The "Recovery disk" Wizard can be downloaded here: https://support.appleom/kb/DL1433?locale=en_US
The requirements for installing Mountain Lion are described here: http://support.appleom/kb/HT5444
Create an installation USB key using the package purchased on App Store
If needed, re-download the installation package of OS X Mountain Lion (or OS X Lion) from App Store, using the same Apple ID, used during the purchase of Mountain Lion. You will find all your purchases in the shopping list.
The "Install OS X Mountain Lion" app will be placed in the Applications folder
Right click on the "Install OS X Mountain Lion" > "Show package contents"
You get a window showing the Contents folder
Open this folder
Open the Shared Support folder.
Double click on "InstallESD.dmg " to mount it.
Go to Application / Utilities / Disk utility
Connect USB key (8 GB minimum) to your Mac.
In Disk utility: Select the icon that represents your USB. Click on the "Partition" tab. Click the current button to choose partition. Click on the Options button... Select GUID. Choose Mac OS extended (journaled). Click on apply and wait for the end of the process. Click on "Restore" tab. Drag and drop the "Mac OS X Install ESD" volume, in the "Source" box. Drag and drop the new partition created on the USB stick in the 'Destination' box Click on the Restore button.
If a warning window appears, accept and give your administrator password when requested.
At the end of the process, you shall get a bootable USB key, from which you can directly: