US authorities have charged an ex-Microsoft software engineer over a mail fraud plot to steal $10 million worth of digital currency from the tech giant, Fox News reports.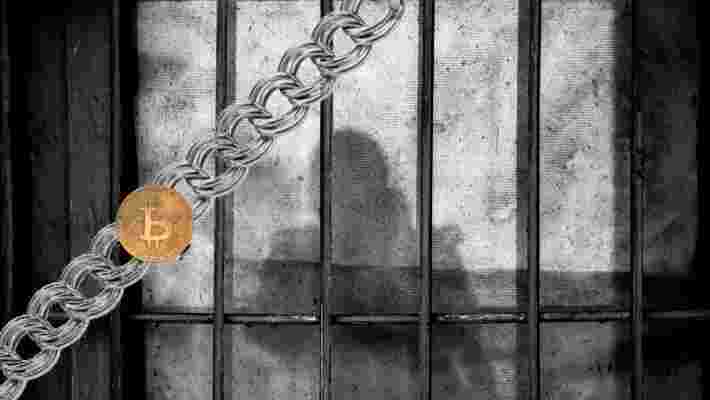 Ukrainian citizen and Washington resident Volodymyr Kvashuk (25) allegedly used testing accounts of Microsoft's online store to purchase gift cards loaded with digital currency, and later resold them via the internet for real money.
A Department of Justice (DoJ) statement alleges Kvashuk tried to cover his tracks by using Bitcoin " mixing services " before depositing money from the sales into his bank account.
These services "shuffle" amounts of Bitcoin in such a way that makes it difficult to trace its transactional history.
Police say Kvashuk started out with purchases of "smaller" amounts of around $10,000 made with his own employee account credentials.
As the thefts intensified to millions of dollars in value, Kvashuk is said to have used accounts tied to other employees as well.
In seven months of operating, authorities estimate he successfully smuggled $2.8 million of real money into his bank accounts. Kvashuk allegedly purchased a Tesla and a $1.6 million lakefront property with the ill-gotten funds.
Internal Microsoft investigators reportedly confronted Kvashuk in May 2018, and he was fired by the company in the following month.
According to the DoJ, the case is now being investigated by the US secret service and the cyber crime unit of the US Internal Revenue Service.
If convicted, Kvashuk faces up to 20 years prison and a $250,000 fine.
China is following Facebook's playbook to issue a centralized digital currency
China's upcoming state-controlled digital currency is to be similar to Facebook's proposed coin, which makes total sense, because Libra isn't really a cryptocurrency.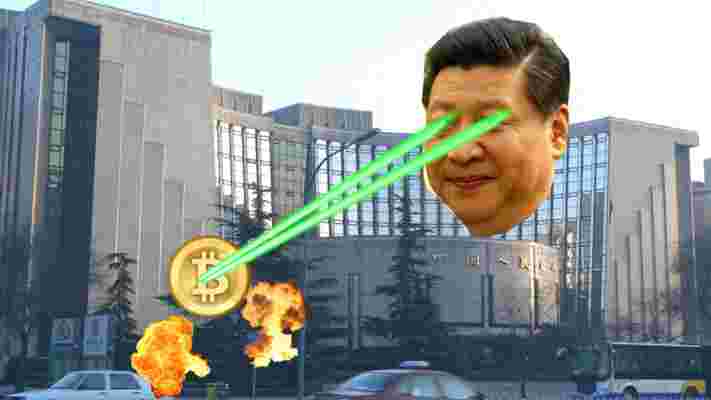 Mu Changchun, deputy director of payments at China's central bank, explained the country was issuing its digital currency "to protect our monetary sovereignty and legal currency status," Reuters reports.
"We need to plan ahead for a rainy day," Mu added.
It's likely these concerns reflect those of the European Central Bank. Earlier this week, a representative claimed that Facebook's Libra could undermine its power if it was readily adopted, as it could reduce overall demand for the Euro.
Next week: China discovers its digital token is capable of alchemy
Amazingly, Mu mentioned that his government's proposed tokens will be just as safe as China's paper-based fiat.
Payment platforms like WeChat and Alipay are to supposedly support them, and Mu promised they'll even be usable without an internet connection.
More incredibly, Reuters reports that Mu said China's purported coin would find a balance between allowing anonymous payments and preventing money laundering.
Considering that China is considered by many to be a surveillance-state (with scholars now referring to its politics as " networked totalitarianism "), these claims are outright laughable.
So, while Facebook does its best to brand its Libra offering as a real "cryptocurrency," China has taken notes on issuing an entirely centralized digital currency that's susceptible to censorship.
If anything, the two deserve each other.
Stellar's 'decentralized' blockchain crashed for 2 hours and nobody realized
Stellar's blockchain suffered a "cascading failure" that halted transactions for roughly two hours on May 15.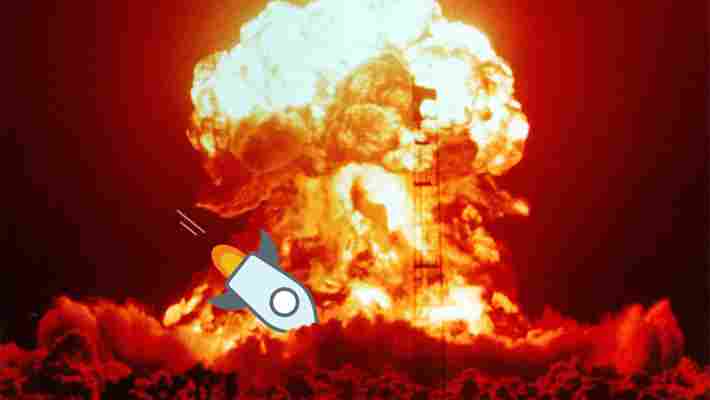 "What basically happened was that a critical mass of nodes went down causing a cascading failure and so the entire network went down but because it isn't frequently used, few noticed," tweeted Swanson, head of research at technology firm Post Oak Labs.
The downtime was confirmed by a Stellar Foundation rep in a Reddit post . According to network monitoring services , the blockchain appears to be back to normal (at pixel time.)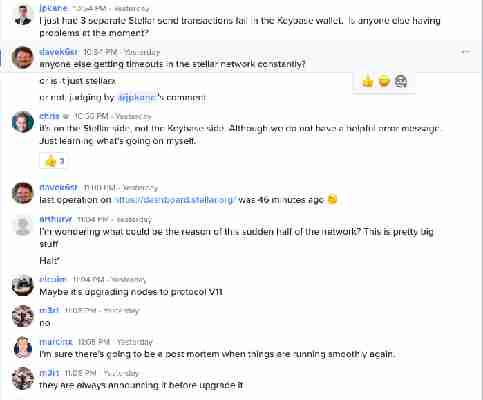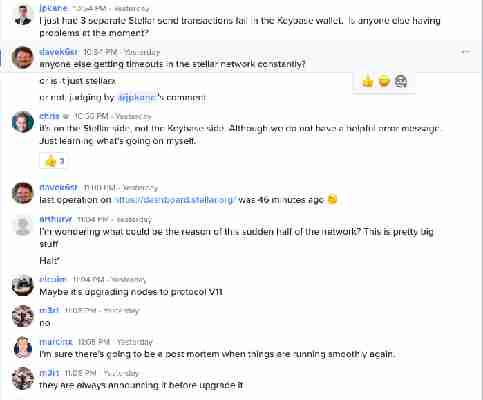 Cybersecurity experts have been tracking the Stellar blockchain's issue with cascading failures, which happen due to its overt reliance on a small group network participants to validate transactions.
"[…] If two centralized nodes can not receive or send any message because of DDoS, then all nodes in Stellar network will be blocked and can not move to the next step in the consensus process," reads their paper.
Stellar chief scientist and Stanford professor David Mazières agreed that this was a concern, especially with regard to decentralization (or an apparent lack thereof.)
"To the extent that Stellar is centralized, the question is whether the validators at the center of the network actually reflect the most important anchors and exchanges," he wrote in a blog post . "This is currently a weak spot in the Stellar ecosystem."
Hard Fork has reached out to Stellar to learn more about the cause of its most-recent cascading failure , and will update this piece should we hear back.
Update 09:15AM UTC, May 17, 2019: Stellar pointed Hard Fork to an official response from its development team, which sums up what caused the downtime.
"At 1:14pm Pacific time, May 15, the Stellar network halted for 67 minutes due to an inability to reach consensus," the post reads. "During that time no ledgers were closed and no transactions were processed  –  basically, Stellar stopped."
The Stellar development team notes that although inactive, the network was never in danger, and no user funds were stolen.
Those interested can peruse the Stellar's full response here .