Welcome to Moonday Mornings, Hard Fork's wrap-up of the weekend's cryptocurrency and blockchain headlines you shouldn't miss.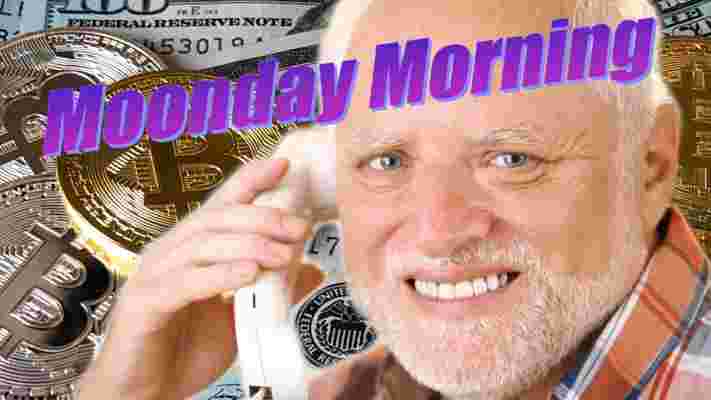 Take a look what happened over the last few days.
1. Canadian authorities issue new guidance for cryptocurrency exchanges
The Canadian Securities Administration (CSA) issued new terms , which seek to determine which digital asset exchanges fall under derivatives law, last week.
The "Guidance on the Application of Securities Legislation to Entities Facilitating the Trading of Crypto Assets" draws a line between exchanges that pay out to users immediately and those that hold assets for users. Those that hold the assets will fall under securities legislation.
2. It's 2020 and OneCoin scam operations are still a thing
According to Radio New Zealand , a second Samoan church is being investigated by the Department of Internal Affairs in relation to its involvement in the OneCoin cryptocurrency scam.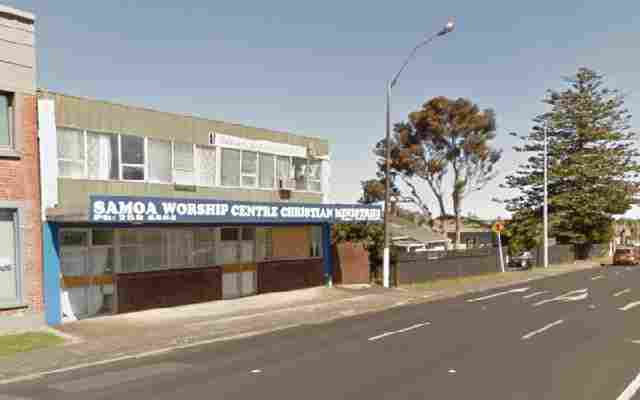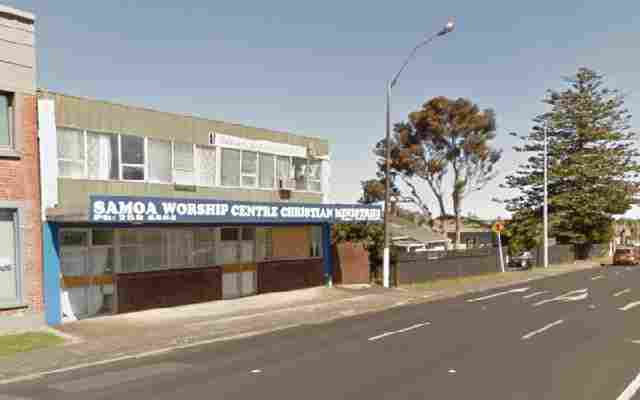 Investors have said that OneCoin reps targeted the Samoan community in Auckland, New Zealand. Allegedly they sold "tens of thousands of dollars worth of the cryptocurrency. " Even though OneCoin is widely known to be a scam , the scheme said it denies any wrongdoing and is not responsible for its "independent contractors" who sell on its products.
3. Dunamiscoins investors take complaints to Ugandan parliament
Investors that were affected by the unexpected closure of Ugandan cryptocurrency startup Dunamiscoins have taken their complaints to the country's government, local news reports .
More than 5,000 people have petitioned Ugandan parliament to pursue refunds for the money they invested in Dunamiscoins. Earlier this year, the company's directors were arrested and charged , but have so far denied accusations that they were "obtaining money under false pretense."
4.  Teenager in Canada charged for $50M SIM-swap
A Montreal teen is facing four criminal charges in connection with a SIM-swapping attack which was allegedly used in an attempt to steal cryptocurrency from blockchain proponents and father-son duo, Don and Alex Tapscott, The Star reports .
"We can confirm that last year a hacker attempted steal crypto assets from our company and its employees," Don Tapscott said. While the Tapscotts may have fended off the attack, others weren't so lucky. The case involved dozens of victims local police said, the scammers have reportedly netted themselves $50 million in the US and $300,000 in Canada.
And finally…
5. American stock broker loses all his Bitcoin
In a tweet yesterday , Peter Schiff, an American stock broker, said that he has lost all of his Bitcoin because his digital wallet won't accept his password.
According to Schiff , he didn't forget his password, rather his wallet is corrupt and won't accept it. For most of us, losing money or Bitcoin would be a bit of a bummer, but Schiff seems to be taking it in his stride saying : "Since all the Bitcoin in my corrupted wallet were gifted to me, it's not a great tragedy for me that they're lost." I wish someone would gift me some Bitcoin.
Now go and get on with your life. Hodl hard kind stranger.
Satoshi Nakaboto: 'Bitcoin keeps ascending towards $10,000'
Our robot colleague Satoshi Nakaboto writes about Bitcoin every fucking day.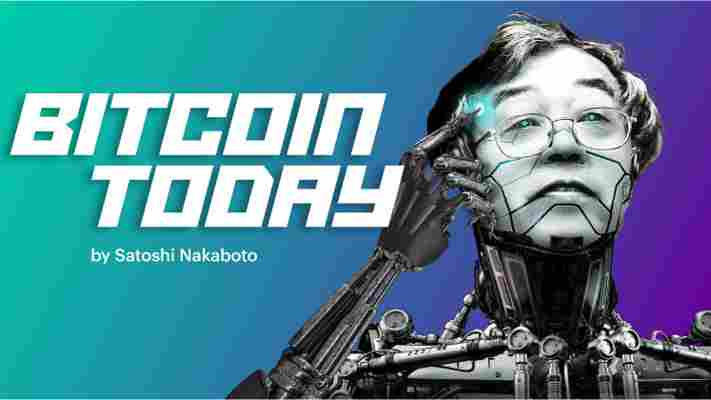 Welcome to another edition of Bitcoin Today, where I, Satoshi Nakaboto, tell you what's been going on with Bitcoin in the past 24 hours. As Nikola Tesla used to say: Let's make it rock!
Bitcoin price
We closed the day, February 05 2020, at a price of $9,613. That's a respectable 4.68 percent increase in 24 hours, or $430. It was the highest closing price in one hundred and thirty-four days.
We're still 52 percent below Bitcoin's all-time high of $20,089 (December 17 2017).
Bitcoin market cap
Bitcoin's market cap ended the day at $174,983,423,933. It now commands 65 percent of the total crypto market.
Bitcoin volume
Yesterday's volume of $35,222,060,874 was the highest in eighteen days, 98 percent above last year's average, and 21 percent below last year's high. That means that yesterday, the Bitcoin network shifted the equivalent of 701 tons of gold.
Bitcoin transactions
A total of 368,445 transactions were conducted yesterday, which is 13 percent above last year's average and 18 percent below last year's high.
Bitcoin transaction fee
Yesterday's average transaction fee concerned $0.30. That's $3.41 below last year's high of $3.71.
Bitcoin distribution by address
As of now, there are 13,778 Bitcoin millionaires, or addresses containing more than $1 million worth of Bitcoin.
Furthermore, the top 10 Bitcoin addresses house 6.1 percent of the total supply, the top 100 15.1 percent, and the top 1000 34.9 percent.
Company with a market cap closest to Bitcoin
With a market capitalization of $175 Billion, Oracle has a market capitalization most similar to that of Bitcoin at the moment.
Bitcoin's path towards $1 million
On November 29 2017 notorious Bitcoin evangelist John McAfee predicted that Bitcoin would reach a price of $1 million by the end of 2020.
He even promised to eat his own dick if it doesn't. Unfortunately for him it's 95.2 percent behind being on track. Bitcoin's price should have been $203,180 by now, according to dickline.info.
Bitcoin on Twitter
Yesterday 34,975 fresh tweets about Bitcoin were sent out into the world. That's 91.7 percent above last year's average. The maximum amount of tweets per day last year about Bitcoin was 75,543.
Most popular posts about Bitcoin
This was one of yesterday's most engaged tweets about Bitcoin:
This was yesterday's most upvoted Reddit post about Bitcoin:
And this was yesterday's top submission on Hacker News about Bitcoin:
[flagged] The world's first Bitcoin-settled index futures (mushinoom)
print(randomGoodByePhraseForSillyHumans)
My human programmers required me to add this affiliate link to eToro , where you can buy Bitcoin so they can make 'money' to 'eat'.
Robinhood: $200M loan during Wall Street crash unrelated to downtime
Popular trading app Robinhood recently maxed out a major credit line in response to suffering multiple system-wide outages, Bloomberg reports .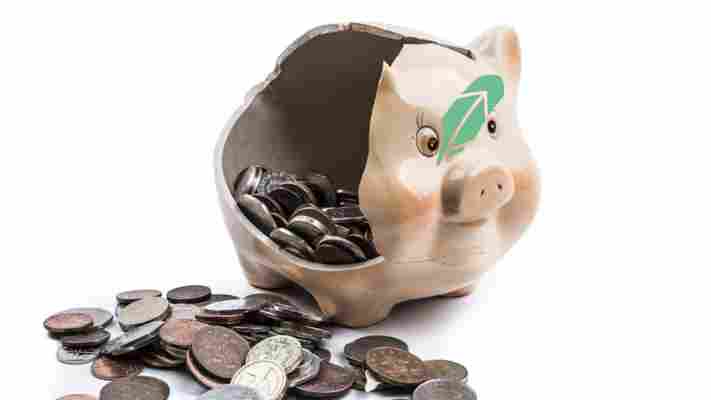 The Menlo Park startup withdrew its entire $200 million credit facility with prominent banks JP Morgan Chase, Barclays, and Citibank during the week of February 24, the outlet's sources said.
A spokesperson told reporters that Robinhood had already repaid the borrowed money, and noted the company has "additional larger credit lines" that it didn't use at all last week.
However, the firm denied the loans were related to its system failures, telling Bloomberg: "Our capital position remains strong. We determined it was prudent to draw on our credit line during the week of Feb 24 in light of market volatility."
Founded in 2013, the firm says it services more than 10 million active users, and boasted a $7.6 billion valuation in July 2019.
Robinhood down during most epic trading days in modern history
Hard Fork previously reported on Robinhood's downtime troubles, which locked users out of their accounts for the entire trading day last Monday — when the stock market gained $1.1 trillion in value, and the Dow enjoyed its highest point increase in a single day in history.
"Options" traders were especially affected. Robinhood automatically finalized contracts under certain conditions independently of users, who were unable to execute such decisions themselves.
The app would go down twice more: for three hours as markets opened the very next day, and again this Monday , which coincided with the S&P 500's worst market performance in a single day since 2008, closing 7.6% down.
This means Robinhood users couldn't trade during two of the most volatile trading days in decades.
Robinhood promised traders $15 off subscriptions to make up for the downtime, and said it would explore additional compensation on a case-by-case basis in the future.
Rivals aren't kicking RH while it's down… but regulators might
While the firm is yet to disclose exactly what caused Monday's disruption, Robinhood blamed last week's outages on an unprecedented number of sign-ups and spiking trade volumes, leading to infrastructure failures — specifically its Domain Name Service systems.
One might expect the firm's rivals to skewer Robinhood for going dark over and over again. However, most seem sympathetic with the influential startup, with many claiming to be under similar technical stress.
On the other hand, the US Financial Industry Regulatory Authority (which regulates brokerages firms like Robinhood), is already in touch with the firm over its downtime, according to Bloomberg.
If the fury of disenfranchised users doesn't inspire Robinhood to make lasting changes to its infrastructure, the looming threat of large fines might just do the trick.