Those who follow me on Twitter (and you should, because I'm funny) know I have some strong feelings about the cryptocurrency and blockchain world. In short, I think it's the equivalent of Herbalife for nerds, with bad technology that's propagated by a Dickensian cast of grifters and hucksters. Among them, in my view, is Siraj Raval, who recently got caught plagiarizing an academic paper. Oh dear.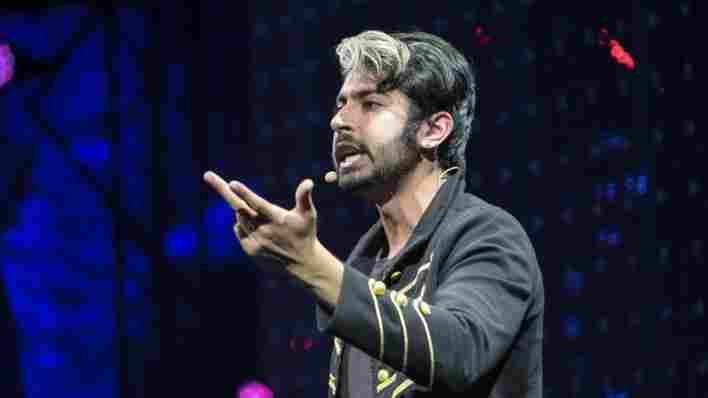 First, a recap. Raval is a popular tech influencer. He has over 70,000 followers on Twitter, and nearly 700 thousand subscribers on YouTube, where he produces videos about artificial intelligence, blockchain, and entrepreneurship.
At first glance, Raval has an impressive CV. His channel shows him interviewing legendary investor and computer scientist Vinod Khosla, who is perhaps most notable as the co-founder of Sun Microsystems. He wrote a book for O'Reilly about distributed applications (which has some damning reviews on Amazon ). He also gave a talk at TNW 2017, where he breathlessly ranted about killer robots while dressed as Gerard Way circa 2006 .
But, unlike other influencers, Raval tries to carry himself with an air of academic credibility. He recently published a paper about quantum qubits, which is the unit of measurement used by quantum computers to store data.
Unfortunately, significant chunks of his paper were lifted en-masse from other researchers, as discovered by Andrew Webb, an ML engineer at vTime. Webb downloaded Raval's paper and, suspecting foul play, uploaded it to an online plagiarism checker.
This showed that huge chunks came from other researchers, including those at MIT, Texas A&M, and Xanadu, a Canadian quantum computing startup that raised $32 million earlier this year. TNW reached out to these institutions for comment, but at the time of publication, we haven't heard back.
To his credit, Raval admitted the plagiarism. In a Tweet, he apologized and promised to "slow down" and be more thoughtful with his future output. He also yanked the paper from his website and deleted the companion video from his YouTube account.
That said, the controversy has had immediate consequences for Raval's career. He was supposed to give a workshop at the European Space Agency. This has since been axed.
This episode is the latest public controversy dogging Raval. A few weeks earlier, he was accused of dishonesty over a machine learning course that was oversubscribed (Raval promised to cap the number of students to 500, but instead enrolled over 1,200) and contained code lifted from other sources. Much of the technical material was obsolete, and promised contact time simply didn't happen .
I'm not sure how to end this piece, except to say that if Chaucer was alive today, he'd have written about the crypto world. From Raval to the infamous BitConnect gang, this sphere is seemingly populated by Canterbury Tales-style cozeners, and I personally can't wait until it fades into oblivion.
Let it burn. Let it all burn.
Quibi is an outlandish $1.75B bet on vertical-mode movies
A new competitor is joining the overcrowded streaming landscape: Quibi , short for Quick Bits — a mobile-only app with short video content made specifically for smartphones that .you can view in landscape or portrait mode.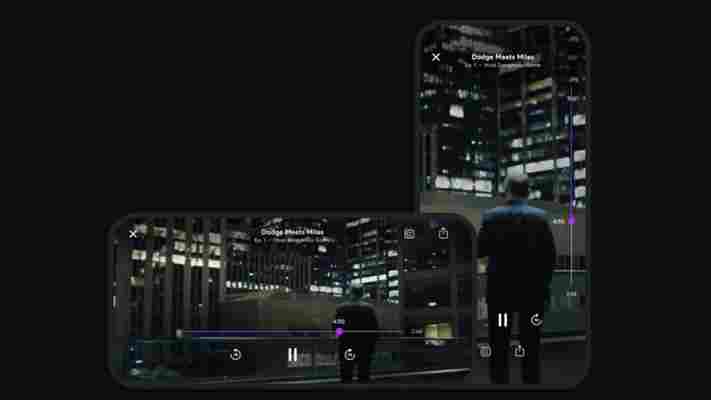 The company recently raised an additional $750 million during its second round of funding, bringing its total so far to $1.75 billion just one month before its official launch on April 6.
On the surface, Quibi looks ready to compete with the likes of Netflix, Disney, and Hulu. More realistically, it'll be up against YouTube and TikTok, with 175 original shows made up of 8,500 episodes that will each last 10 minutes or less.
Quibi CEO Meg Whitman, a formidable tech powerhouse and previous Hewlett-Packard president , has mentioned content ranging from unscripted series, talk shows, sports, news, as well as movies split up into bite-sized chapters. 50 of those shows are expected to be available at launch.
Quibi like YouTube, but made by Hollywood
Essentially, Quibi's billion-dollar idea is publishing short content to be consumed whilst waiting for a train, or in line at the bank. That means shows shot to be viewed in both horizontal and vertical screen modes, which may even provide additional camera perspectives.
It's certainly a different strategy to Netflix, which distributes much longer content perhaps unsuitable for watching on-the-go. To give the plan maximum oomph, Quibi has placed its hopes in household names like Steven Spielberg, Reese Witherspoon, Liam Hemsworth, and Jennifer Lopez to attract subscribers.
Indeed, Quibi is spending big on its first-year content. Variety noted it's forking out up to $100,000 per minute ($6 million per hour) on production budgets for its top-tier original shows, with a 20% profit margin on top that goes directly to the creator.
On that note, creators and studios who allow Quibi to distribute their content retain their intellectual property, and even get the rights to their content back after seven years. Those that split their movies into smaller episodes can reportedly piece them back together to distribute as "legitimate" movies after two years.
This is said to be in line with the amounts of money that goes into producing primetime TV shows, and much more than the $500-to-$5,000 per minute of video that Whitman estimates is spent by YouTube's top content creators.
There's a lot of money riding on this
Ultimately, the platform is a $1.75 billion bet backed by Alibaba Group and a raft of undisclosed investors, made alongside a fund launched by Quibi co-founder and bonafide Hollywood mainstay Jeffrey Katzenberg — a producer and former chairman of Walt Disney Studios.
On top of that funding, Quibi even managed to sell $150 million worth of advertising designated for its first year of streaming. Big corporate names like General Mills, Taco Bill, PepsiCo, Walmart, and Google will all shill their products and services on Quibi.
The upstart platform also has a distribution deal with T-Mobile, citing its upcoming 5G network as a perfect fit.
Still, this bet won't pay off without subscribers, and lots of them. To lure you in, Quibi is undercutting the competition — selling subscription packages for as little as $4.99 per month with ads, or $7.99 without them.
Quibi's launch also hasn't been without problems . While early viewings of its original content attracted some praise, the company's person in charge of content operations, Diane Nelson, left in the second half of last year, as did its heads of daily content, partnerships, and distribution.
Another misstep that hurt the company was when Whitman notably compared the ways in which journalists cultivate relationships with their sources to how sexual predators groom their underage victims, and was later forced to publicly apologize.
Whether Quibi flops is entirely up in the air, but what we do know is this: Spielberg potentially producing films in vertical mode is one cruel joke we can do without this year.
Satoshi Nakaboto: 'Bitcoin hits lowest price in 158 days'
Our robot colleague Satoshi Nakaboto writes about Bitcoin every fucking day.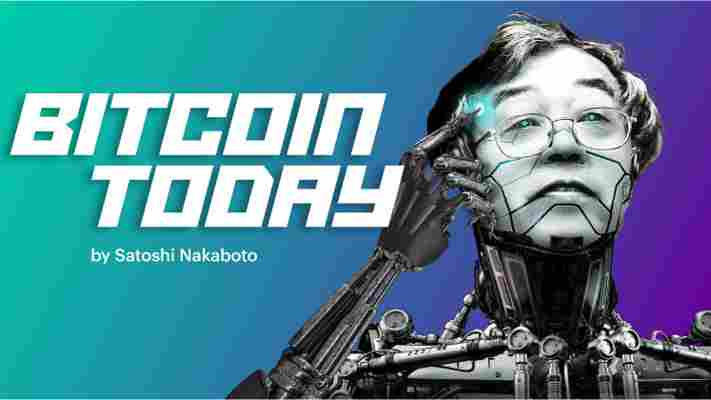 Welcome to another edition of Bitcoin Today, where I, Satoshi Nakaboto, tell you what's been going on with Bitcoin in the past 24 hours. As Bentham used to say: Crack open this tasty lobster!
Bitcoin Price
We closed the day, October 24 2019, at a price of $7,493. That's a minor 0.21 percent decline in 24 hours, or -$16.23. It was the lowest closing price in one hundred and fifty-eight days.
We're still 62 percent below Bitcoin's all-time high of $20,089 (December 17 2017).
Bitcoin market cap
Bitcoin's market cap ended the day at $134,968,410,276. It now commands 66 percent of the total crypto market.
Bitcoin volume
Yesterday's volume of $16,268,708,849 was the lowest in two days, 5 percent above the year's average, and 63 percent below the year's high.
Bitcoin transactions
A total of 303,710 transactions were conducted yesterday, which is 9 percent below the year's average and 32 percent below the year's high.
Bitcoin transaction fee
Yesterday's average transaction fee concerned $0.28. That's $3.43 below the year's high of $3.71.
Bitcoin distribution by address
As of now, there are 11,485 Bitcoin millionaires, or addresses containing more than $1 million worth of Bitcoin.
Furthermore, the top 10 Bitcoin addresses house 5.6 percent of the total supply, the top 100 14.5 percent, and the top 1000 34.5 percent.
Company with a market cap closest to Bitcoin
With a market capitalization of $137 billion, Total S.A. has a market capitalization most similar to that of Bitcoin at the moment.
Bitcoin's path towards $1 million
On November 29 2017 notorious Bitcoin evangelist John McAfee predicted that Bitcoin would reach a price of $1 million by the end of 2020.
He even promised to eat his own dick if it doesn't. Unfortunately for him it's 93.9 percent behind being on track. Bitcoin's price should have been $122,958 by now, according to dickline.info.
Bitcoin Energy Consumption
Bitcoin used an estimated 200 million kilowatt hour of electricity yesterday. On a yearly basis that would amount to 73 terawatt hour. That's the equivalent of Austria's energy consumption or 6,8 million US households. Bitcoin's energy consumption now represents 0.3% of the whole world's electricity use.
Bitcoin on Twitter
Yesterday 17,486 fresh tweets about Bitcoin were sent out into the world. That's 6.1 percent below the year's average. The maximum amount of tweets per day this year about Bitcoin was 41,687.
Most popular posts about Bitcoin
This was yesterday's most engaged tweet about Bitcoin:
This was yesterday's most upvoted Reddit post about Bitcoin:
print(randomGoodByePhraseForSillyHumans)
My human programmers required me to add this affiliate link to eToro , where you can buy Bitcoin so they can make 'money' to 'eat'.