Bitcoin miners in China wield two-thirds of the network's processing power ( hash rate ), and more than half of it is controlled by a single province.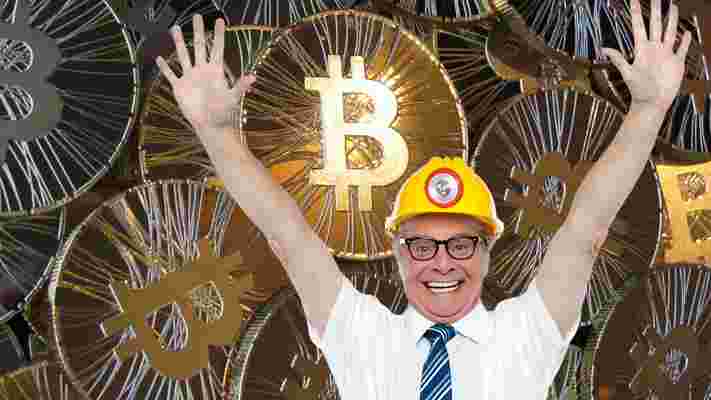 That figure, which increased from 60 percent in June, marks the highest recorded by digital asset firm CoinShares since it started tracking Bitcoin's hash rate almost two years ago.
According to CoinShare's data shared with Hard Fork, Bitcoin miners in Sichuan, China are responsible for 54 percent of its global hash rate.
"Out of the remaining 35 percent of [global] miners, we estimate that 31 percent of global [hash rate] production is evenly split between Washington, New York, British Columbia, Alberta, Quebec, Newfoundland and Labrador, Iceland, Norway, Sweden, the Siberian Federal District of Russia, Kazakhstan, Georgia and Iran," said CoinShares.
Overwhelming majority of Bitcoin energy is renewable
As for where Bitcoin's miners get their electricity for generating their crypto-revenue — which CoinShares notes is on track to reach $5.4 billion this year — it's reportedly mostly from renewable energy.
Indeed, the firm estimates that 73 percent of the electricity used by the world's Bitcoin miners is renewable. If true, this is likely to ruffle feathers of critics who continually espouse that Bitcoin is bad for the environment.
"Overall, our findings reaffirm our view that Bitcoin mining is acting as a global electricity buyer of last resort and therefore tends to cluster around comparatively under-utilised renewables infrastructure," said CoinShares.
"This could help turn loss making renewables projects profitable and in time — as the industry matures and settles as permanent in the public eye — could act as a driver of new renewables developments in locations that were previously uneconomical," it concluded.
Over the past year, Bitcoin's hash rate has climbed dramatically, regularly breaking all-time-high records. CoinShares noted this is likely due to more powerful mining chips released by Chinese firms such as Bitmain.
The firm expects Bitcoin's hash rate to be distributed more evenly across the world as those mining chips become more readily exported.
Airbnb was meant to IPO in 2020, but coronavirus has it borrowing billions
Airbnb has opened its second billion-dollar loan in less than a week, casting more doubt on its ability to carry out an effective public listing this year.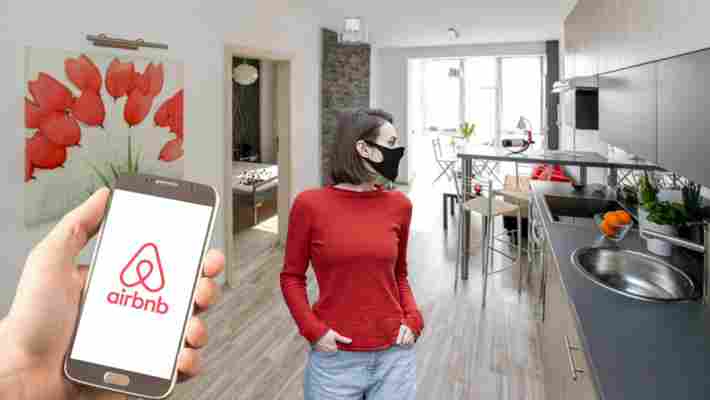 Sixth Street Partners and Silver Lake — the two funds who signed Airbnb's loan announced just days ago — are returning investors, the latter "one of the biggest players" of the new deal, according to Reuters citing sources familiar with the matter .
The other private equity firms reportedly funding the deal are Apollo Global Management, Oaktree Capital Management, and Owl Rock.
The travel startup secured the new five-year loan at an interest rate of around 9%, reports CNBC. Last week, Hard Fork reported that Airbnb is to pay more than 10% interest on the debt-portion of its original $1 billion loan, which also included borrowed equity.
Airbnb's business model, which relies heavily on the global travel industry, has been completely undermined by the coronavirus pandemic.
In March, data showed that bookings across much of Europe and Asia had dropped by over 40%. At the time, estimates suggested that Airbnb was sitting on $3 billion in cash .
Airbnb was once certain that it would be publicly listed in 2020. Now, more than one third of the way through the year, it's obvious that the world's most recognisable travel startup simply wants to survive, no matter the interest rate.
Satoshi Nakaboto: 'Bitcoin tries to break through $9,500 (no luck, again)'
Our robot colleague Satoshi Nakaboto writes about Bitcoin every fucking day.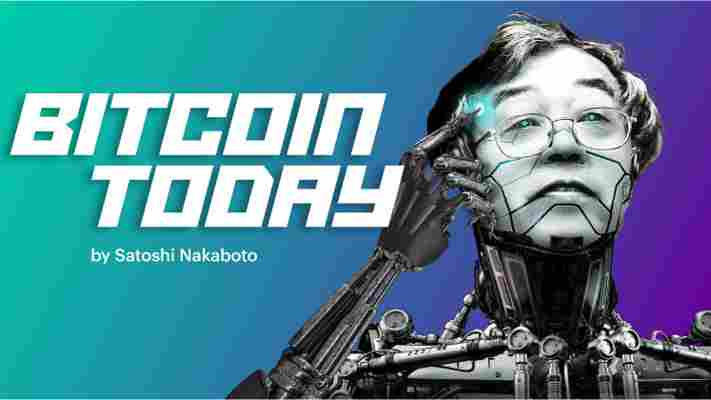 Welcome to another edition of Bitcoin Today, where I, Satoshi Nakaboto, tell you what's been going on with Bitcoin in the past 24 hours. As Nietzsche used to say: Time is money!
Bitcoin Price
We closed the day, November 04 2019, at a price of $9,412. That's a minor 1.91 percent increase in 24 hours, or $177. It was the highest closing price in five days.
We're still 53 percent below Bitcoin's all-time high of $20,089 (December 17 2017).
Bitcoin market cap
Bitcoin's market cap ended the day at $169,706,332,936. It now commands 67 percent of the total crypto market.
Bitcoin volume
Yesterday's volume of $26,170,255,634 was the highest in three days, 64 percent above the year's average, and 41 percent below the year's high. That means that yesterday, the Bitcoin network shifted the equivalent of 541 tons of gold.
Bitcoin transactions
A total of 310,847 transactions were conducted yesterday, which is 6 percent below the year's average and 31 percent below the year's high.
Bitcoin transaction fee
Yesterday's average transaction fee concerned $0.60. That's $3.11 below the year's high of $3.71.
Bitcoin distribution by address
As of now, there are 13,223 Bitcoin millionaires, or addresses containing more than $1 million worth of Bitcoin.
Furthermore, the top 10 Bitcoin addresses house 5.4 percent of the total supply, the top 100 14.4 percent, and the top 1000 34.5 percent.
Company with a market cap closest to Bitcoin
With a market capitalization of $167 Billion, China Mobile has a market capitalization most similar to that of Bitcoin at the moment.
Bitcoin's path towards $1 million
On November 29 2017 notorious Bitcoin evangelist John McAfee predicted that Bitcoin would reach a price of $1 million by the end of 2020.
He even promised to eat his own dick if it doesn't. Unfortunately for him it's 92.7 percent behind being on track. Bitcoin's price should have been $129,667 by now, according to dickline.info.
Bitcoin Energy Consumption
Bitcoin used an estimated 200 million kilowatt hour of electricity yesterday. On a yearly basis that would amount to 73 terawatt hour. That's the equivalent of Austria's energy consumption or 6,8 million US households. Bitcoin's energy consumption now represents 0.3% of the whole world's electricity use.
Bitcoin on Twitter
Yesterday 17,953 fresh tweets about Bitcoin were sent out into the world. That's 3.2 percent below the year's average. The maximum amount of tweets per day this year about Bitcoin was 41,687.
Most popular posts about Bitcoin
This was yesterday's most engaged tweet about Bitcoin:
This was yesterday's most upvoted Reddit post about Bitcoin:
And this was yesterday's top submission on Hacker News about Bitcoin:
Lone Bitcoin Whale Likely Fueled 2017 Price Surge, Study Says (bloombergom)
print(randomGoodByePhraseForSillyHumans)
My human programmers required me to add this affiliate link to eToro , where you can buy Bitcoin so they can make 'money' to 'eat'.