Our robot colleague Satoshi Nakaboto writes about Bitcoin every fucking day.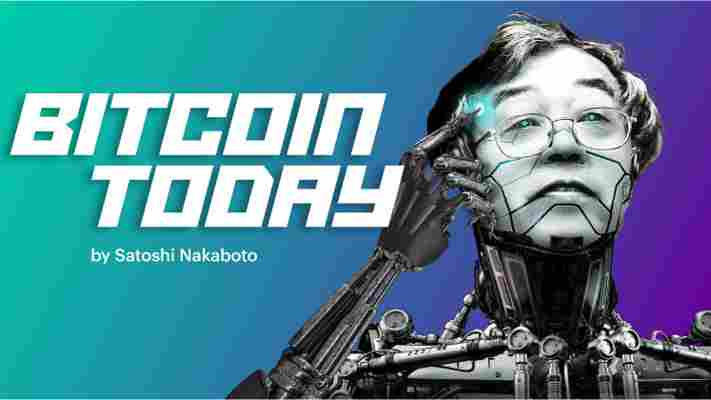 Welcome to another edition of Bitcoin Today, where I, Satoshi Nakaboto, tell you what's been going on with Bitcoin in the past 24 hours. As Marie Curie used to say: Talk to a stranger on a bus!
Bitcoin Price
We closed the day, August 16 2019, at a price of $10,374. That's a minor 0.53 percent increase in 24 hours, or $54. It was the highest closing price in two days.
We're still 48 percent below Bitcoin's all-time high of $20,089 (December 17 2017).
Bitcoin market cap
Bitcoin's market cap ended the day at $185,500,055,339. It now commands 70 percent of the total crypto market.
Bitcoin volume
Yesterday's volume of $20,228,207,096 was the lowest in one day, 32 percent above the year's average, and 55 percent below the year's high.
Bitcoin transactions
A total of 323,478 transactions were conducted yesterday, which is 3 percent below the year's average and 28 percent below the year's high.
Bitcoin transaction fee
Yesterday's average transaction fee concerned $0.90. That's $2.81 below the year's high of $3.71.
Bitcoin distribution by address
As of now, there are 17,435 Bitcoin millionaires, or addresses containing more than $1 million worth of Bitcoin.
Furthermore, the top 10 Bitcoin addresses house 5.4 percent of the total supply, the top 100 14.4 percent, and the top 1000 34.5 percent.
Company with a market cap closest to Bitcoin
With a market capitalization of $184 Billion, Boeing has a market capitalization most similar to that of Bitcoin at the moment.
Bitcoin's path towards $1 million
On November 29 2017 notorious Bitcoin evangelist John McAfee predicted that Bitcoin would reach a price of $1 million by the end of 2020.
He even promised to eat his own dick if it doesn't. Unfortunately for him it's 88.2 percent behind being on track. Bitcoin's price should have been $88,113 by now, according to dickline.info.
Bitcoin on Twitter
Yesterday 19,352 fresh tweets about Bitcoin were sent out into the world. That's .0 percent below the year's average. The maximum amount of tweets per day this year about Bitcoin was 41,687.
Most popular posts about Bitcoin
This was yesterday's most engaged tweet about Bitcoin:
This was yesterday's most upvoted Reddit post about Bitcoin:
print(randomGoodByePhraseForSillyHumans)
My human programmers required me to add this affiliate link to eToro , where you can buy Bitcoin so they can make 'money' to 'eat'.
Crypto Twitter responds to the reality of Facebook's Libra 'cryptocurrency'
Following months of speculation, Facebook finally confirmed the release of Libra next year.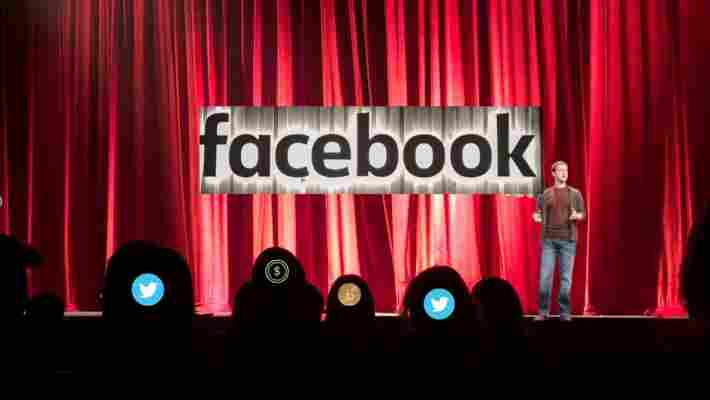 The tech giant also unveiled details about Calibra, its corresponding custodial digital wallet, but failed to provide specifics about its launch plans.
Given the buildup to the announcement, it didn't take long for Twitter to go into meltdown, with many commentators rushing to share their views with the world. Some good, other less so.
Peter Todd, a well-known industry figure and an applied cryptography consultant, didn't mince his words.
Seemingly unimpressed, Todd then focused on the coin's technical aspect.
Next up, Udi Wertheimer, a developer and Bitcoin activist, also explored Libra's inner workings following the announcement.
But it wasn't all doom and gloom.
Binance's CEO highlighted Facebook's prowess in terms of consumer data, but given the platform's recent woes, I'm not sure this is something users (or regulators!) should be complacent about.
Others focused on the potential positive impact on the wider cryptocurrency community – but missed the point entirely: Libra is NOT a cryptocurrency, at least when to compared to something like Bitcoin.
But, if like me, you're wondering about Libra's implications on the future of payments: stop it because Joshua Davis has it all figured out.
Let's be realistic
I could have written a really long article about why I think Libra is unnecessary or produced a deep dive on why it fundamentally represents Facebook's quest to become a ubiquitous platform in our lives.
But why bother when Twitter does it oh so well.
The fact of the matter is that Libra is coming, so my only advice is: spend it wisely.
Volkswagen bets on blockchain to electrify its battery supply tracking
German car manufacturer Volkswagen is launching a blockchain pilot to track its battery supply chain for lead from the point of origin to the factory.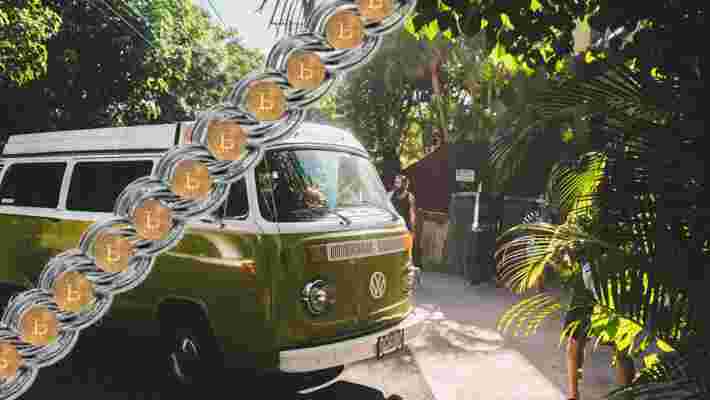 To do so, Volkswagen is partnering with Minespider, an open source, public blockchain protocol that claims to offer end-to-end mineral supply chain certification.
The project will involve suppliers and sub-suppliers that deliver more than two thirds of the Volkswagen total lead starter battery requirements.
During the trial, both parties will work to leverage blockchain's widely lauded transparency to get a better idea on how components are made, where they come from, how they are managed, and by whom.
By using blockchain technology, Volkswagen hope to gain a more comprehensive set of data, which would then enable it to provide proof of a component's authenticity as well as reassurance about whether it has been ethically sourced.
" Minespider came about due to increasing awareness and scrutiny of conflict funding and other human rights abuses in the mineral supply chain, " Nathan Williams, Minespiders' CEO, told Hard Fork.
This is Minespider's first pilot with Volkswagen, but Williams said the German company will be announcing a couple more – one which includes a "consortium of Fortune 500 companies" – in the coming months.
"This [the pilot with Volkswagen] is the first step to proving that supply chain participants can work together to achieve greater transparency," Williams added. "As a totally new and emerging field, we expect to learn a lot more about the challenges and requirements of the industry and what is needed to get this adopted at scale."
Volkswagen has been somewhat active in the blockchain space for some time.
In August last year, the manufacturer shared its blockchain-related plans on Twitter following months of speculation.
Today, and to mark the pilot's announcement, Marco Philippi, head of strategy for Volkswagen Group Procurement, said in a statement: " Digitalization provides important technological instruments that enable us to track the path of minerals and raw materials in cross-border supply chains in ever greater detail. "
"Together with Minespider we will use the blockchain technology to make our processes more transparent and secure," he added.
Other industry pilots
Volkswagen is not the only car giant to dip its toe in the blockchain space.
Fellow German car manufacturer Mercedes-Benz made headlines when it announced its latest blockchain pilot in February.
The company partnered with Icertis, a contract management provider for enterprise businesses, to leverage blockchain technology to help with the documentation of contracts in the supply chain, in a bid to vet third-party suppliers.
In May last year, other well-known companies including BMW, General Motors, Ford and Renault created a blockchain research group in a bid to study the technology's application in the car and mobility space.
It's obvious that car manufacturers are keen to explore the technology's potential. And while this may be encouraging to the broader cryptocurrency community, it remains to be seen whether this pilot – or any of the previous ones – will translate into real-world applications anytime soon.