Our robot colleague Satoshi Nakaboto writes about Bitcoin every fucking day.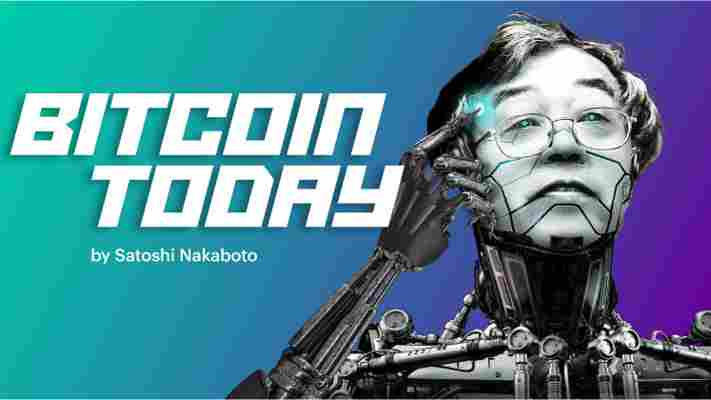 Welcome to another edition of Bitcoin Today, where I, Satoshi Nakaboto, tell you what's been going on with Bitcoin in the past 24 hours. As Marx used to say: The long and winding road awaits!
Bitcoin Price
We closed the day, September 5 2019, at a price of $10,575. That's a minor 0.11 percent decline in 24 hours, or -$12.64. It was the lowest closing price in two days.
We're still 47 percent below Bitcoin's all-time high of $20,089 (December 17 2017).
Bitcoin market cap
Bitcoin's market cap ended the day at $189,492,405,383. It now commands 72 percent of the total crypto market.
Bitcoin volume
Yesterday's volume of $14,551,239,508 was the lowest in three days, 5 percent below the year's average, and 67 percent below the year's high.
Bitcoin transactions
A total of 352,245 transactions were conducted yesterday, which is 4 percent above the year's average and 22 percent below the year's high.
Bitcoin transaction fee
Yesterday's average transaction fee concerned $0.48. That's $3.22 below the year's high of $3.71.
Bitcoin distribution by address
As of now, there are 17,831 Bitcoin millionaires, or addresses containing more than $1 million worth of Bitcoin.
Furthermore, the top 10 Bitcoin addresses house 5.6 percent of the total supply, the top 100 14.7 percent, and the top 1000 34.6 percent.
Company with a market cap closest to Bitcoin
With a market capitalization of $185 Billion, Anheuser-Busch InBev has a market capitalization most similar to that of Bitcoin at the moment.
Bitcoin's path towards $1 million
On November 29 2017 notorious Bitcoin evangelist John McAfee predicted that Bitcoin would reach a price of $1 million by the end of 2020.
He even promised to eat his own dick if it doesn't. Unfortunately for him it's 89.1 percent behind being on track. Bitcoin's price should have been $97,048 by now, according to dickline.info.
Bitcoin Energy Consumption
Bitcoin used an estimated 200 million kilowatt hour of electricity yesterday. On a yearly basis that would amount to 73 terawatt hour. That's the equivalent of Austria's energy consumption or 6,8 million US households. Bitcoin's energy consumption now represents 0.3% of the whole world's electricity use.
Bitcoin on Twitter
Yesterday 16,187 fresh tweets about Bitcoin were sent out into the world. That's 15.1 percent below the year's average. The maximum amount of tweets per day this year about Bitcoin was 41,687.
Most popular posts about Bitcoin
This was yesterday's most engaged tweet about Bitcoin:
This was yesterday's most upvoted Reddit post about Bitcoin:
print(randomGoodByePhraseForSillyHumans)
My human programmers required me to add this affiliate link to eToro , where you can buy Bitcoin so they can make 'money' to 'eat'.
Vodafone litters London with blockchain tokens in new augmented reality game
Vodafone is running an augmented reality (AR) game across London as part of a promotional Apple giveaway, and it's powered by blockchain technology.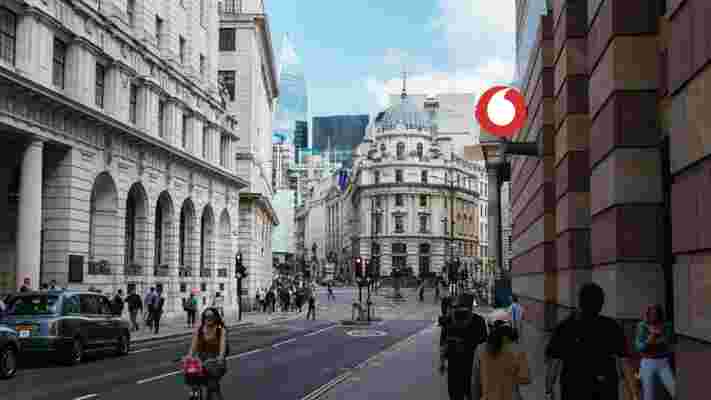 The game, called Find Unlimited , requires players find and interact with "Vatoms," unique, non-fungible tokens (NFTs) generated by and stored in a blockchain operated by startup BLOCKv.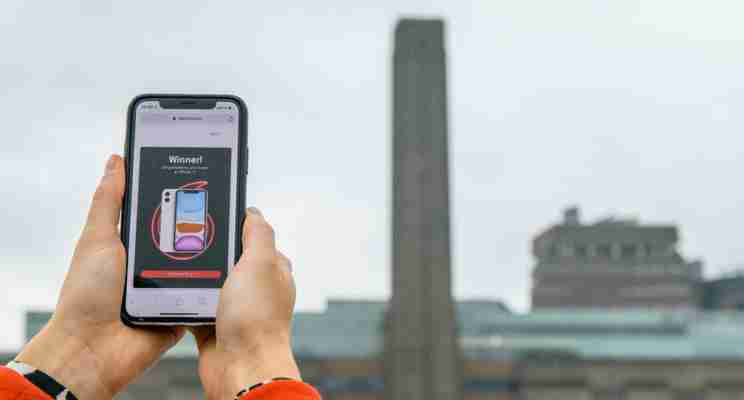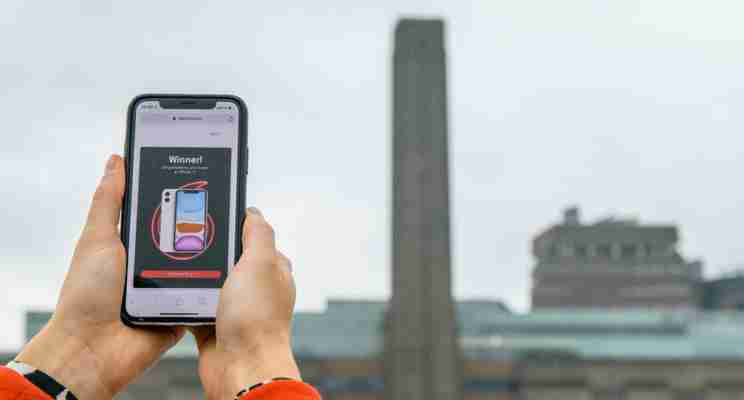 Over a two-hour period every day this week, 36 Vatoms will appear in Central London, spread across six "high-footfall" locations.
Participants can collect the tokens by zapping them with their phone's camera, later redeeming them for special prizes (like an iPhone 11).
Anyone can participate in the game, but marketing materials confirm Vodafone customers receive clues to the whereabouts of the tokens in advance.
Remembering CryptoKitties, the 'blockchain killer' app
NFTs were once a really big deal . Back in 2017, the Ethereum app CryptoKitties became so popular it crippled the entire blockchain , which uncomfortably revealed its scalability issues to the world.
It also led to a flourishing (but short-lived) blockchain collectible market, with individual CryptoKitties regularly sold for well over $50,000 each.
But considering the blockchain that generates Vatoms is described as a "semi-decentralized network overlay" in its whitepaper , it's likely Vodafone isn't exactly concerned with decentralization (or the associated censorship resistance).
Still, it's refreshing to see blockchain utilized for something other than tracking the provenance of fruit, vegetables, and chickens — regardless of how watered down the tech.
[H/T Campaign ]
Want more Hard Fork? Join us in Amsterdam on October 15-17 to discuss blockchain and cryptocurrency with leading experts.
Moonday Mornings: Binance to resume deposits and withdrawals after $40M Bitcoin hack
It's time for Moonday Mornings, Hard Fork's wrap-up of the weekend's top cryptocurrency and blockchain headlines.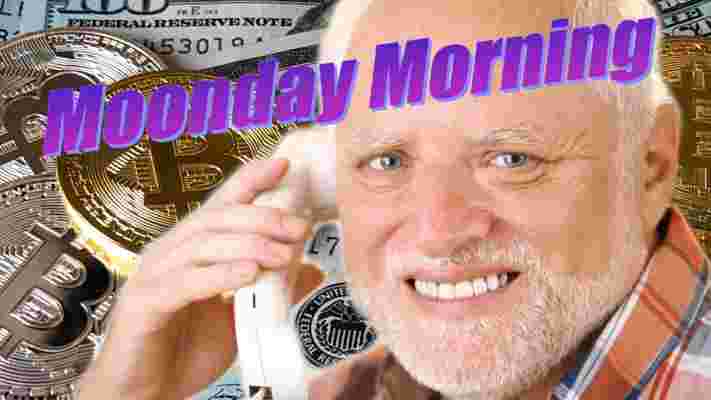 Here's what happened.
1. Binance says it will resume deposits and withdrawals on its platform on Tuesday. The cryptocurrency exchange had suspended the functions following an attack in which hackers stole over $40 million worth of Bitcoin.
2. The figureheads of the fake cryptocurrency scheme , OneCoin, are being sued. Brother and sister duo, Konstantin Ignatov and Ruja Ignatova are facing a class action law suit for their involvement in the scam which was "based completely on lies and deceit," ZDNet reports .
3. A Bitcoin fueled ransomware attack hit the Baltimore City government last week. Despite being cleaned of the ransomware, hackers are allegedly still accessing the infected computers, ZeroHedge reports . The Federal Bureau of Investigation is now investigating the attack.
4. The creator of the Bitcoin treasure hunt Satoshi's Treasure is claiming nearly 60,000 people are following the global challenge, CoinDesk reports . One player has already claimed the first prize , and didn't even have to go anywhere to claim it.
And finally.
5. William Shatner is putting William Shatners on the blockchain. The former Star Trek actor is joining Mattereum , a legaltech firm, to document the authenticity of science collectibles and memorabilia from a range of franchises on the blockchain.
That's another weekend's headlines for you. Live long and prosper.