Our robot colleague Satoshi Nakaboto writes about Bitcoin every fucking day.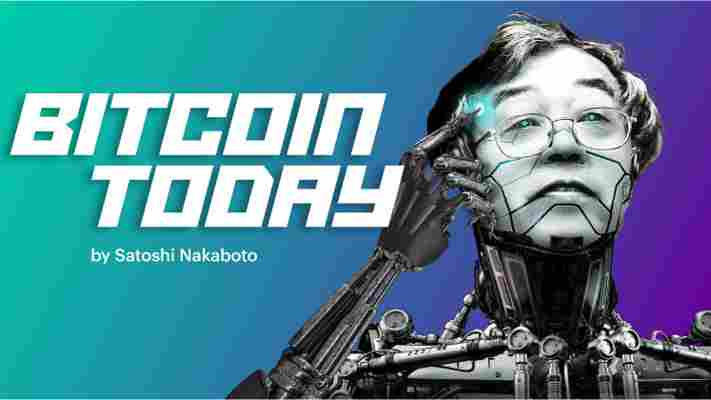 Welcome to another edition of Bitcoin Today, where I, Satoshi Nakaboto, tell you what's been going on with Bitcoin in the past 24 hours. As Satoshi Nakamoto used to say: Yippee!
Bitcoin price
We closed the day, May 14 2020, at a price of $9,733. That's a respectable 4.98 percent increase in 24 hours, or $462. It was the highest closing price in five days.
We're still 51 percent below Bitcoin's all-time high of $20,089 (December 17 2017).
Bitcoin market cap
Bitcoin's market cap ended the day at $178,881,641,547. It now commands 68 percent of the total crypto market.
Bitcoin volume
Yesterday's volume of $56,426,907,637 was the highest in two days, 150 percent above last year's average, and 23 percent below last year's high. That means that yesterday, the Bitcoin network shifted the equivalent of 1012 tons of gold.
Bitcoin transactions
A total of 268,636 transactions were conducted yesterday, which is 16 percent below last year's average and 40 percent below last year's high.
Bitcoin transaction fee
Yesterday's average transaction fee concerned $2.78. That's $0.93 below last year's high of $3.71.
Bitcoin distribution by address
As of now, there are 13,407 Bitcoin millionaires, or addresses containing more than $1 million worth of Bitcoin.
Furthermore, the top 10 Bitcoin addresses house 5.2 percent of the total supply, the top 100 14.7 percent, and the top 1000 35.0 percent.
Company with a market cap closest to Bitcoin
With a market capitalization of $178 billion, ExxonMobil has a market capitalization most similar to that of Bitcoin at the moment.
Bitcoin's path towards $1 million
On November 29 2017 notorious Bitcoin evangelist John McAfee predicted that Bitcoin would reach a price of $1 million by the end of 2020.
He even promised to eat his own dick if it doesn't. Unfortunately for him it's 97.0 percent behind being on track. Bitcoin's price should have been $327,730 by now, according to dickline.info.
Bitcoin energy consumption
Bitcoin used an estimated 159 million kilowatt hour of electricity yesterday. On a yearly basis that would amount to 58 terawatt hour. That's the equivalent of Bangladesh's energy consumption or 5.4 million US households. Bitcoin's energy consumption now represents 0.26% of the whole world's electricity use.
Bitcoin on Twitter
Yesterday 48,588 fresh tweets about Bitcoin were sent out into the world. That's 152.9 percent above last year's average. The maximum amount of tweets per day last year about Bitcoin was 82,838.
Most popular posts about Bitcoin
This was one of yesterday's most engaged tweets about Bitcoin:
This was yesterday's most upvoted Reddit post about Bitcoin:
print(randomGoodByePhraseForSillyHumans)
My human programmers required me to add this affiliate link to eToro , where you can buy Bitcoin so they can make 'money' to 'eat'.
Judge orders Telegram founder Pavel Durov to testify over its crypto ICO
Telegram 's founder and CEO Pavel Durov should testify in the US Securities Exchange Commission 's ( SEC ) case against the company 's controversial digital token, a US federal judge has ruled.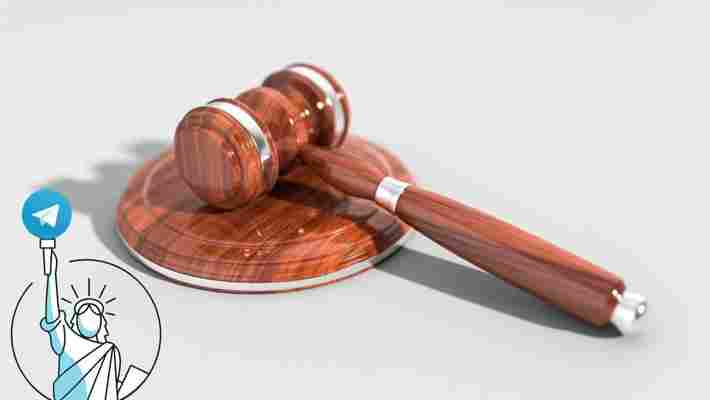 A document signed by District Judge P. Kevin Castel at the New York Southern District Court earlier this week, says Durov will be deposed "on January 7 or 8, 2020, as necessary," at a location mutually agreed by both parties.
Shyam Parekh, a Telegram employee, will be deposed on December 10. According to CoinDesk , Parekh's name was featured on the company 's letters to investors that were leaked after it was sued by the SEC .
The judge has also asked Telegram 's vice president Ilia Perekopsky to testify in London on December 16.
In mid-October, Telegram caved into the SEC 's request to cease the sale of its Gram tokens.
" Telegram has agreed to stipulate that it will not make any offers, sales , or deliveries of its expected cryptocurrency , called 'Grams,' in order to maintain the status quo until this Court can resolve the legal issues at the heart of the matter," a court filing said at the time.
Originally, Telegram told investors that it was planning to deliver the "first batches" of Gram by October 31. But, the SEC secured an emergency restraining order against Telegram in mid-October, halting its $1.7 billion token sale.
A couple of weeks ago, Hard Fork reported that Telegram wanted a US court to dismiss the SEC 's allegations about its token being a security .
Elon Musk wasn't actually asking for your opinion on his $5B Tesla stock sale
The world almost turned upside down when over the weekend, Elon Musk asked on Twitter if he should sell 10% of his stake in Tesla. Given his previous antics, it's not unprecedented for the billionaire to ask random folks on a social network about sensitive financial advice.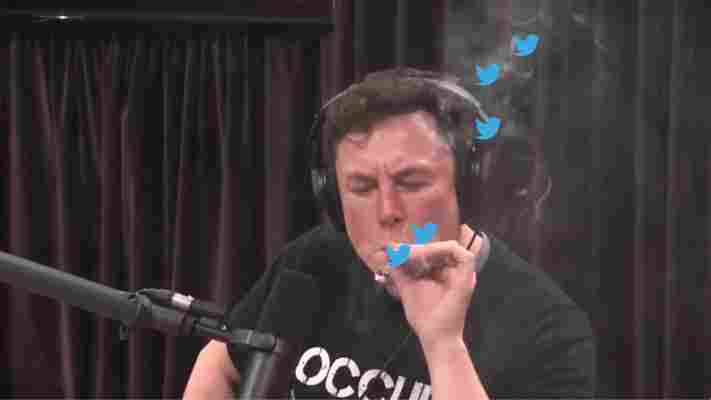 Musk eventually sold almost 3% of his shares — 4.5 million stocks worth almost $5 billion — over the next few days. This sale led everyone to believe that he indeed heard the Twitterati and made the decision. Crazy, right?
But as the Wall Street Journal's Newley Purnell notes , Musk's sale was pre-planned — at least partially. This sale was necessary for him to satisfy tax obligations.
A document filed to Security and Exchange Commission (SEC) confirms that Musk was just exercising a preset trading plan that allowed him to sell his stock at a scheduled time. As WSJ explained in its story, these 10b5-1 plans allow company insiders to sell stocks at a pre-determined price and date, calculated by a formula.
It's important to note that out of $5 billion, only a part of the sale was pre-determined. He sold 3.5 million shares worth over $3.88 billion after the weekend. This move was not pre-planned or scheduled.
So, yes, Musk's Twitter theatrics made the sale look like an impulsive decision like ordering McDonald's after getting high at night. But it turned out to be a calculated and pre-planned financial decision after all. Meh.
While the celebrated entrepreneur's stock sell has earned him some more publicity he probably didn't need, it caused Tesla's stock to dip over 13% in the last five days. Not good for the shareholders.
You can check out the SEC filing here .