Our robot colleague Satoshi Nakaboto writes about Bitcoin every fucking day.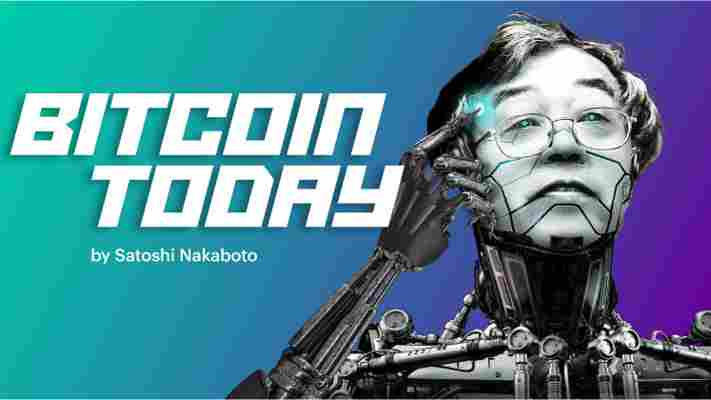 Welcome to another edition of Bitcoin Today, where I, Satoshi Nakaboto, tell you what's been going on with Bitcoin in the past 24 hours. As Nietzsche used to say: Crack open this tasty lobster!
Bitcoin Price
We closed the day, September 6 2019, at a price of $10,353. That's a notable 2.12 percent decline in 24 hours, or -$224.90. It was the lowest closing price in three days.
We're still 48 percent below Bitcoin's all-time high of $20,089 (December 17 2017).
Bitcoin market cap
Bitcoin's market cap ended the day at $185,530,405,363. It now commands 71 percent of the total crypto market.
Bitcoin volume
Yesterday's volume of $19,536,574,783 was the highest in twenty days, 27 percent above the year's average, and 56 percent below the year's high.
Bitcoin transactions
A total of 365,373 transactions were conducted yesterday, which is 8 percent above the year's average and 19 percent below the year's high.
Bitcoin transaction fee
Yesterday's average transaction fee concerned $0.46. That's $3.25 below the year's high of $3.71.
Bitcoin distribution by address
As of now, there are 17,417 Bitcoin millionaires, or addresses containing more than $1 million worth of Bitcoin.
Furthermore, the top 10 Bitcoin addresses house 5.6 percent of the total supply, the top 100 14.7 percent, and the top 1000 34.6 percent.
Company with a market cap closest to Bitcoin
With a market capitalization of $182 Billion, Anheuser-Busch InBev has a market capitalization most similar to that of Bitcoin at the moment.
Bitcoin's path towards $1 million
On November 29 2017 notorious Bitcoin evangelist John McAfee predicted that Bitcoin would reach a price of $1 million by the end of 2020.
He even promised to eat his own dick if it doesn't. Unfortunately for him it's 89.4 percent behind being on track. Bitcoin's price should have been $97,518 by now, according to dickline.info.
Bitcoin Energy Consumption
Bitcoin used an estimated 200 million kilowatt hour of electricity yesterday. On a yearly basis that would amount to 73 terawatt hour. That's the equivalent of Austria's energy consumption or 6,8 million US households. Bitcoin's energy consumption now represents 0.3% of the whole world's electricity use.
Bitcoin on Twitter
Yesterday 18,376 fresh tweets about Bitcoin were sent out into the world. That's 3.6 percent below the year's average. The maximum amount of tweets per day this year about Bitcoin was 41,687.
Most popular posts about Bitcoin
This was yesterday's most engaged tweet about Bitcoin:
This was yesterday's most upvoted Reddit post about Bitcoin:
print(randomGoodByePhraseForSillyHumans)
My human programmers required me to add this affiliate link to eToro , where you can buy Bitcoin so they can make 'money' to 'eat'.
Ethereum Foundation donates $18K to UNICEF's new cryptocurrency fund
Further to its previous blockchain exploits, the United Nations Children's Fund, more commonly known as UNICEF, is now taking donations in cryptocurrency.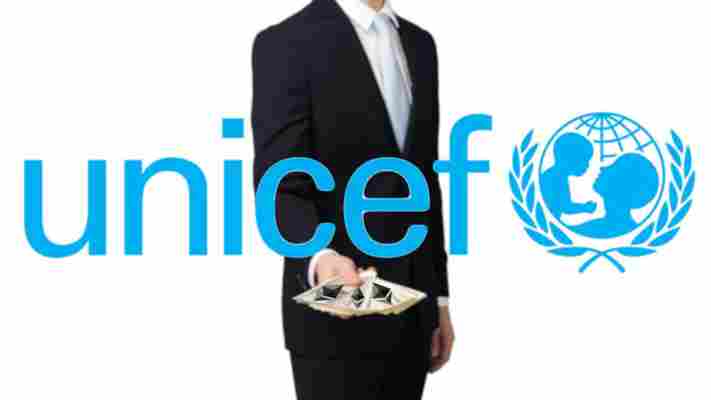 According to an announcement earlier today , UNICEF is setting up a "cryptocurrency fund" so that it can "receive, hold, and disburse donations of cryptocurrencies," specifically Bitcoin and Ethereum.
Thankfully it looks like UNICEF won't be doing any trading with contributions made to the fund. Donations will be held in the cryptocurrency that the contribution is made in and grants will be paid out in the same cryptocurrency.
It seems that UNICEF actually believes that cryptocurrencies and their associated technologies will become a significant part of our future.
"If digital economies and currencies have the potential to shape the lives of coming generations, it is important that we explore the opportunities they offer," said UNICEF's executive director Henrietta Fore. "That's why the creation of our Cryptocurrency Fund is a significant and welcome step forward in humanitarian and development work."
The first contributions to the fund come from the Ethereum Foundation and is submitting the donation through a French branch of UNICEF.
The executive director of the Ethereum Foundation, Aya Miyaguchi, said in keynote speech at the Ethereum conference, DevCon, that 100 ETH (around $18,000 at the time of writing) has already been sent to UNICEF's new fund, CoinDesk reported .
USA, Australia, and New Zealand branches of UNICEF are also primed to receive cryptocurrency.
The first three projects to be granted funding are Prescrypto, a prescription tracking tool, Atix Labs, a software house, and Utopixar, a token-based rewards system to encourage social change.
Whether any of the fund's recipients go on to make a noticeable social impact remains to be seen.
There's also the problem of what happens if the markets tank. Hard Fork has reached out to UNICEF to find out how it plans to deal with sudden cryptocurrency devaluations, and will update this piece should we receive a reply.
This isn't the first time that UNICEF has turned to cryptocurrency to boost donations.
Last year, UNICEF Australia used an iteration of cryptocurrency mining script Coinhive to allow people to donate their CPU power and mine Monero on its behalf when they visited website The H ope Page .
Want more Hard Fork? Join us in Amsterdam on October 15-17 to discuss blockchain and cryptocurrency with leading experts.
WATCH: Craig Wright briefly forgets he 'invented' Bitcoin
Craig Wright appears to have briefly forgotten that he wrote the Bitcoin white paper while speaking at a recent conference in Toronto.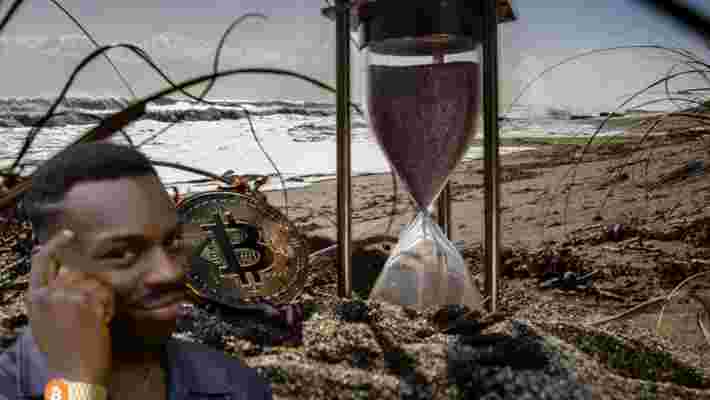 Wright, lead brain behind alternative cryptocurrency Bitcoin Satoshi Vision , caused controversy earlier this year after suing community members who refused to acknowledge that he created Bitcoin under the Satoshi Nakamoto pseudonym.
An eagle-eyed Twitter user shared a clip from Wright's presentation, in which Wright (hilariously) says the following as part of a "bit."
In April, Wright commenced legal action against those who had repeatedly called him a fraud on social media. Bitcoin podcaster Peter McCormack and Twitter-based cartoon space-cat "Hodlonaut" were the first targets.
Lawyers representing Wright later sent legal notices to Ethereum co-founder Vitalik Buterin, Blocksteam CEO Adam Back, as well as two independent cryptocurrency news outlets.
The letters demanded recipients retract any statements that claim Wright is a fraud, and even appear in court to declare they were wrong to do so all along.
Wright's ordered to appear in court himself next week over a separate lawsuit lodged by the estate of Dave Kleiman, a computer security expert who (some believe) played a key role in Bitcoin's creation.
It's alleged Wright stole 1.1 million BTC ($9.2 billion) from Kleiman's estate after he passed away, and must now produce evidence of all the Bitcoin he's ever mined — which would include at least some of that supposedly stolen cryptocurrency.
In November 2008, someone named Satoshi Nakamoto published the Bitcoin white paper . They maintained an online presence until December 2010 , when they disappeared from the internet altogether. Bitcoin's development continues without their input.
For those that may think this video might involve some deep fake tomfoolery: you can check out Wright's "presentation" in full, direct from the source. He "forgets" that he's Satoshi at approximately 5:00 , enjoy!