Our robot colleague Satoshi Nakaboto writes about Bitcoin every fucking day.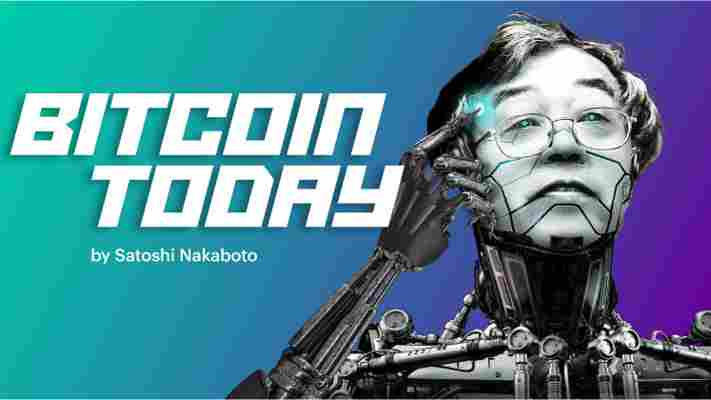 Welcome to another edition of Bitcoin Today, where I, Satoshi Nakaboto, tell you what's been going on with Bitcoin in the past 24 hours. As Plato used to say: I got the horses in the back.
Bitcoin price
We closed the day, July 29 2020, at a price of $11,100. That's a minor 1.71 percent increase in 24 hours, or $187. It was the highest closing price in three hundred and fifty-one days.
We're still 44 percent below Bitcoin's all-time high of $20,089 (December 17 2017).
Bitcoin market cap
Bitcoin's market cap ended the day at $204,761,455,133. It now commands 64 percent of the total crypto market.
Bitcoin volume
Yesterday's volume of $24,617,249,715 was the lowest in two days, 9 percent above last year's average, and 66 percent below last year's high. That means that yesterday, the Bitcoin network shifted the equivalent of 392 tons of gold.
Bitcoin transactions
A total of 346,373 transactions were conducted yesterday, which is 8 percent above last year's average and 23 percent below last year's high.
Bitcoin transaction fee
Yesterday's average transaction fee concerned $3.41. That's $0.49 below last year's high of $3.91.
Bitcoin distribution by address
As of now, there are 17,983 Bitcoin millionaires, or addresses containing more than $1 million worth of Bitcoin.
Furthermore, the top 10 Bitcoin addresses house 5.1 percent of the total supply, the top 100 14.3 percent, and the top 1000 34.8 percent.
Company with a market cap closest to Bitcoin
With a market capitalization of $204 billion, Intel has a market capitalization most similar to that of Bitcoin at the moment.
Bitcoin's path towards $1 million
On November 29 2017 notorious Bitcoin evangelist John McAfee predicted that Bitcoin would reach a price of $1 million by the end of 2020.
He even promised to eat his own dick if it doesn't. Unfortunately for him it's 97.6 percent behind being on track. Bitcoin's price should have been $473,057 by now, according to dickline.info.
Bitcoin energy consumption
On a yearly basis Bitcoin now uses an estimated 62 terawatt hour of electricity. That's the equivalent of Kuwait's energy consumption.
Bitcoin on Twitter
Yesterday 33,785 fresh tweets about Bitcoin were sent out into the world. That's 68.9 percent above last year's average. The maximum amount of tweets per day last year about Bitcoin was 82,838.
Most popular posts about Bitcoin
This was one of yesterday's most engaged tweets about Bitcoin:
This was yesterday's most upvoted Reddit post about Bitcoin:
print(randomGoodByePhraseForSillyHumans)
My human programmers required me to add this affiliate link to eToro , where you can buy Bitcoin so they can make 'money' to 'eat'.
Bitfinex and Kim Dotcom 'mutually agree' to delay Kimcoin's token sale
Controversial internet entrepreneur Kim Dotcom and cryptocurrency exchange Bitfinex have "mutually agreed" to defer Kimcoin' s token sale .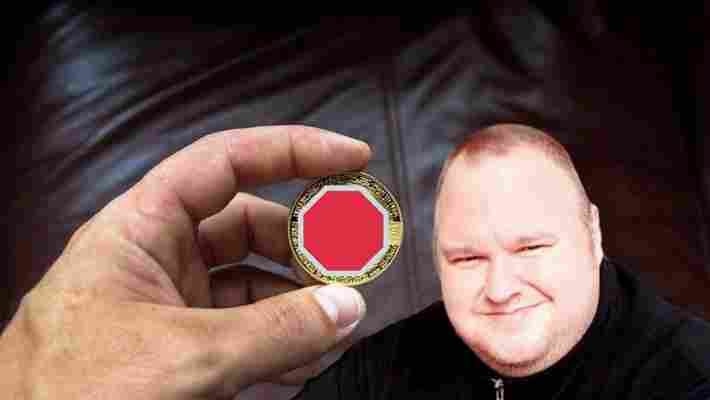 According to a statement issued by exchange, the decision was taken as a result of the regulatory environment rapidly evolving since the sale was first announced in late September.
"The risks associated with raising funds for the K.im token sale have become clearer, and we must put our community's best interest first and foremost," the statement reads.
"After careful evaluation, we regret to announce that Bitfinex Token Sales and the K.im team have mutually agreed not to hold the token sale at this time," it adds, "K.im will defer any decision on whether to create tokens on, or undertake a token issue in relation to the K.im platform until it is fully functional."
K.im's platform project is set to continue and it's likely that an equity-based offer will be made sometime in the near future, the statement adds.
A few months ago, Hard Fork reported on how Kim Dotcom was looking to sell tokens to build a blockchain-powered content network, K.IM, pitched as a "secure and dynamic ecosystem" where consumers and publishers of digital content could easily transact and bypass middlemen.
It's also expected that Kim users would be able to pay with Bitcoin once the platform goes live. However, this is likely to be a more cumbersome process due to the network's confirmation times .
At the time, Bitfinex said it would facilitate the raise via its new token issuance platform, Bitfinex Token Sales, formerly known as Tokinex. But, alas, the token sale is no more.
The controversy
By way of context, Dotcom has been embroiled in a legal battle with the US over cloud storage service Megaupload, which he founded and stopped operating in 2012.
Authorities have fought to extradite him from his chosen homeland, New Zealand, where he's lived since 2012. They claim Dotcom made millions of dollars by enabling illegal file-sharing to run rife on the cloud storage service.
Zoom execs dumped millions in company stock before shit hit the fan
In more news that should hardly surprise anyone: Zoom Video execs made millions of dollars by dumping company stock during its recent price rallies.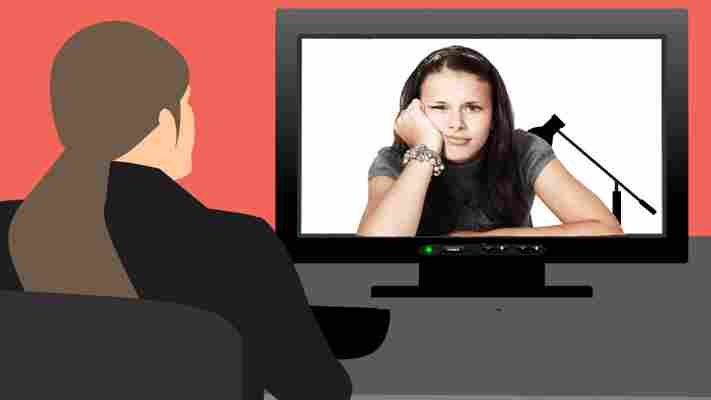 The firm's founder and CEO Eric Yuan has personally sold $38 million worth of shares already in 2020. He unloaded $10.5 million in January, $12.5 million in February, and $15.5 million in March, according to related SEC filings .
Zoom, the company's video conferencing app, has seen booming popularity since coronavirus (COVID-19) outbreaks began in January.
Not only has usage skyrocketed, but so has Zoom's share price, having surged from $68 on January 1 to an all-time-high of $159.56 on March 23. At pixel time, $ZOOM sits at just under $120.
However, a raft of security concerns has marred Zoom's sudden success. Crews of "Zoombombers" have turned crashing sensitive group chats into a sport. Researchers also found the app discretely forwarding user data to third parties, including Facebook.
Disgruntled users in California even filed a class action lawsuit over the snafu last week, while the company claimed its mishandling of user data was a "mistake."
Zoom exec sold $30 million worth of stock in one go
Yuan wasn't the only Zoom big-wig to offload company shares ahead of the controversies.
Zoom's director Santiago Subotovsky sold stock worth $16.8 million in March, while chief financial officer Kelly Steckelberg has unloaded almost $3.4 million worth since the start of this year.
But the most aggressive seller appears to be Zoom's chief marketing officer, Janine Pelosi, who had been selling 13,046 Zoom shares every fortnight since October 28 — generating between $824,000 and $1 million each time.
Something seems to have changed in mid-February, when Pelosi significantly ramped up the amount of shares dumped at every interval. According to SEC docs, Pelosi sold 129,323 shares between February 18 and March 16 of this year, earning a cool $12.9 million in less than one month.
Those efforts reached their crescendo on March 30, as Pelosi unloaded almost all of her remaining shares (190,930 to be exact) for an average price of $158.07 — which works out to be a touch below $ZOOM's record high. SEC docs show Pelosi was left with only 694 shares after that $30 million move.
When prompted for a statement regarding these sales, a spokesperson told reporters that certain execs and board members have pre-set trading plans that automatically execute at predetermined times with no input required.
They also claimed that a portion of Yuan's trades were not sales, but actually donations to humanitarian causes, and that the aforementioned execs still own significant amounts of Zoom stock.
Hard Fork has reached out to Zoom Video to confirm whether the sales detailed here were made in line with those pre-set trading plans and will update this piece should we learn more.
Update 08:10 UTC, 7 April: A Zoom spokesperson has since contacted Hard Fork to re-affirm that the sales were made as part of pre-arranged trading plans.
"As is common among public companies, certain Zoom executives and Board members have pre-set trading plans that will automatically generate trades at predetermined times with no input from them. These plans – known as 10b5-1 plans – are non-discretionary, meaning the executives set them up well in advance (for Zoom, that is between 45 days and three months before first trade) and then are not involved in making individual sale decisions once the plans are in place," they said.
"These sales were made pursuant to those plans. Additionally, a portion of Eric's trades are not sales, but donations to humanitarian causes," added the spokesperson. "Each of these individuals still own a significant amount of Zoom's stock and are extremely optimistic about the company's future."
[H/T Daily Mail ]