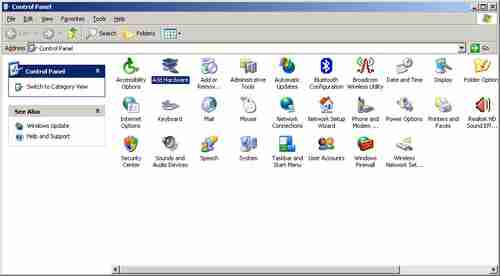 Stereo mixer mixes audio signals from two or more stereo components and produces an output for playback. Audio mixer, also called a soundboard is an electronic device used for routing, mixing and changing their volume levels, timbre and dynamics of audio signals. If you find your stereo/audio mixer is missing from your Windows Operating System then verify that you have sound card drivers downloaded and installed on your system. If the problem still persists then go to the control panel and select services from administrative tools and choose automatic restart to restart the service. Install standard audio codecs and add the audio codec drivers manually to your Windows Operating System.
In this article, we will show you how to solve the issue of a missing Windows audio mixer.
First of all, verify that you have the sound card drivers downloaded from the manufacturer's website installed on your PC.
If you are still having problems, proceed as follows:
Boost the launch of Windows Audio Service
Go to Control Panel> Performance and Maintenance > Administrative Tools > Services.
Right click on Windows Audioand select Properties.
Choose automatic start > Recovery tab.
Then select "restart the service" in each field box.
Installation of standard audio codecs
Go to the Control Panel and click on Add Hardware.
In the open wizard, click on "Next".
Then check "Yes, I have already connected the hardware".
At the bottom of the Add a new hardware device list.
"Install the hardware that I manually select from a list".
"Sound, video and game".
"Drivers"-->" standard audio codecs".
"Next" -> "Done".