The number of cryptocurrency ATMs worldwide continues to grow.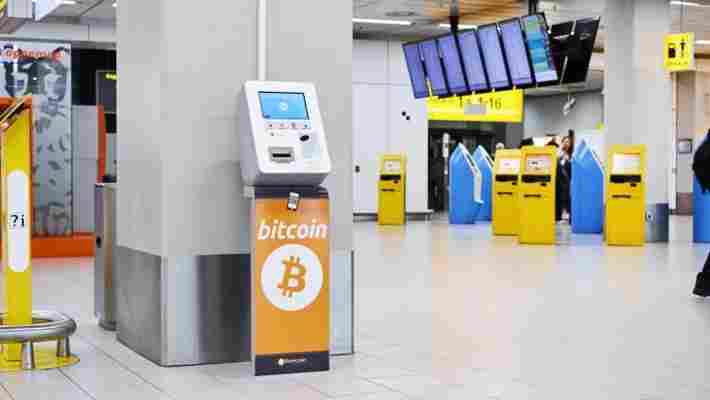 The 5,000 milestone appears to have been reached in the past few weeks. As of June 1, there were 4,858 cryptocurrency ATMs. According to data from CoinATMradarom , there are now 5,011 of the machines around the world, at the time of writing.
Credit: Coin ATM Radar
The cryptocurrency ATM manufacturer General Bytes is responsible for most of this growth, having installed 69 new machines since the start of the month. Genesis Coin put 24 new BATMs online, while Lamassu and Bitaccess added a further 13 and 11 cryptocurrency ATMs, respectively.
The United States still leads the way with over 60 percent of the world's cryptocurrency ATMs, followed by Canada with 12.4 percent. That means North America alone is responisble for over 70 percent of all the cryptocurrency ATMs.
Europe is home to 22 percent of the world's cryptocurrency ATMs, while Asia has just 2 percent.
Credit: Coin ATM Radar
Coin ATM Radar first started tracking cryptocurrency and Bitcoin ATMs in 2013, with the first going online on November 1.
The BATM tracking website estimates that there are around 6.3 new machines installed everyday, assuming that rate maintains, the market is on track to reach the 10,000 milestone within the next 800 days. But that's a big assumption, so don't hold your breath.
There have been various promises of Bitcoin ATMs being installed around the globe over the years, and they don't always go as planned.
US-based Bitcoin ATM manufacturer, Odyssey Group, promised that it would install 150 machines in Argentina by early 2019, with hundreds more to follow by the end of the year.
An investigation by Hard Fork found that Odyssey Group had not delivered on its plans. There are currently just 10 BATMs in Argentina, according to Coin ATM Radar.
What's more, as the number of BATMs increase, they're likely to come under further scrutiny. In Vancouver, the local mayor proposed a ban on the devices in an attempt to stop money laundering.
Syscoin: Suspicious blockchain activity unrelated to Binance trading anomaly
Syscoin (SYS) cryptocurrency saw a series of odd patterns on its blockchain on Tuesday. After a detailed investigation, the company has now offered an explanation of what transpired that day.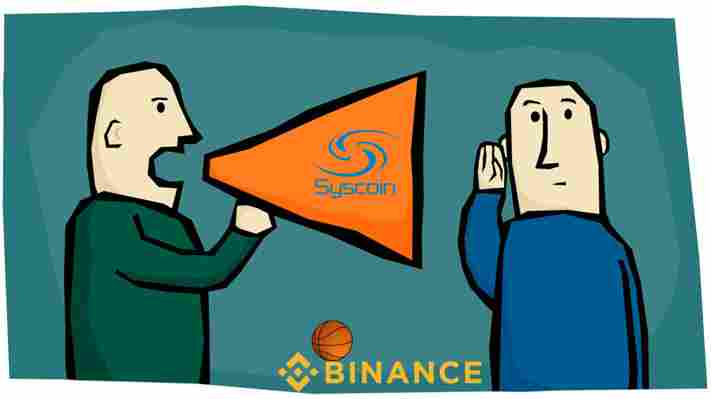 "S yscoin blockchain has not been hacked or compromised in any way," Syscoin team said in a document sent to Hard Fork. "What took place on [July 3]  was a combination of events that made the situation more sensational than it needed to be."
The situation first escalated after some users noticed the network had processed blocks with output values larger than Syscoin's entire token supply, raising suspicions its blockchain might've been compromised. At the same time, it was discovered that 1 SYS unit is trading for 96 BTC ($634,560 at the time of writing) on cryptocurrency exchange desk Binance. Given how closely these two events occurred, there were speculations that these were correlated. But Syscoin team now explains that this wasn't the case.
The large output value blocks came due to miners' policy. More than a week ago, Syscoin released a mandatory update to fix a governance superblock fee calculation bug for its masternodes, miners, and software client. July 3 was the last date for the miners (and others) to upgrade to the new version. If they didn't, they couldn't be mining anymore.
The large miners that upgraded to the new version set higher fees above the usual rate, and the smaller miners were left picking up transactions when they won a block at a lower fee. This led to hundreds of transactions bunched up in large output value blocks. While Syscoin says this is expected behavior, they did notice some suspicious activity.
A wallet with 46 million SYS (which Syscoin) started sending withdrawal requests during this period. This withdrawal chained as unconfirmed transactions on the blockchain, and quickly added up to a large amount — possibly resulting in either of the two largest blocks we saw. This is when the Syscoin team decided to ask exchanges to temporarily halt SYS trading on their platforms. Bittrex and Poloniex immediately complied – but Binance tried to identify the problem first.
The Syscoin team says that — once their investigation concluded the unusual activity did not originate from a glitch in its blockchain — it went on to ask exchanges to resume the trading of SYS.
This is where things get interesting: While the Syscoin team chalks up the anomaly with the unusually large blocks to its recent software update, the company said it has no knowledge what could've caused the odd trading activity on Binance.
Binance reset its API keys following the incident. Syscoin points out that Binance users reported 7,000 BTC were moved out of the exchange at the same time as the unusual trading of its coin. It also states that some users in its community reported that their Bitcoin balances on Binance were negatively affected during that time. However, the company said that it can't verify if the two activities were related.
It is worth noting that while Binance has acknowledged its role in the Syscoin debacle and launched a user security fund in response, it hasn't given any details on how the unusual trading of Syscoin actually happened. We've contacted Binance, but no representatives were available for comment at the time of writing.
It's time Binance speaks out.
Moonday Mornings: Bitcoin flash-crashed to $75, SIM-swapping on the rise, and more
It's time for another edition of Moonday Mornings! If you're new around here, this is Hard Fork's wrap-up of the weekend's top cryptocurrency and blockchain headlines that you shouldn't miss.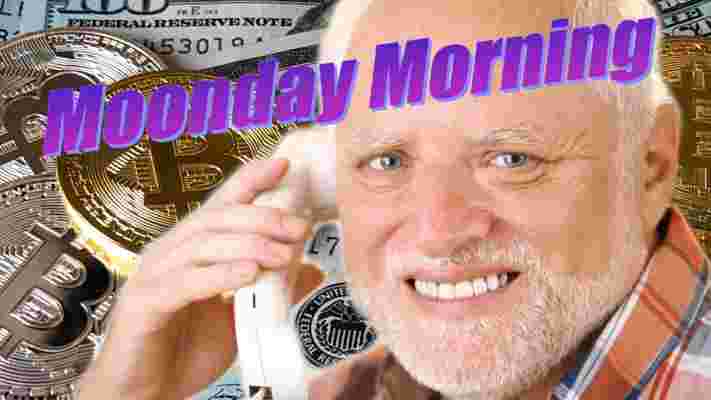 Let's get to it.
1. For about five minutes over the weekend, the Bitcoin and Canadian dollars trading pair flash-crashed down from around CAD$11,000 ($8,000) to CAD$101 ($75) per Bitcoin on the cryptocurrency exchange Kraken, according to a Twitter user . Some Redditors spotted that one user sold 1,155 BTC for CAD$101 each, bad times. Kraken is yet to comment on the incident.
2. Over the weekend, numerous members of the cryptocurrency community have reported being SIM-swapped , in what is believed to be a coordinated series of attacks, ZDNet reports . How much cryptocurrency attackers have obtained remains unclear, as not all victims have declared their losses.
3. Cryptocurrency mixing service , Bitcoin Blender, followed in Bestmixer.io's footsteps and shut down last week, Bleeping Computer reports . Bitcoin Blender shut down shortly after telling users to withdraw their funds, the platform has not given a reason for its closure.
4. EOS blockchain development house Blockne launched a social network this weekend, Bloomberg reports . Called Voice, every action a user makes is logged on the EOS " blockchain ." Well, that can only end well … right ?
5. Facebook has begun talks with the US Commodity Futures Trading Commission (CFTC) in a bid to understand how its GlobalCoin should be regulated, the Financial Times reports . It's early days, and the CFTC can only advise on compete applications, which it's yet to receive. Pull your finger out, Faceebook.
Well, there you have it. Now go get on with your week of hodling.