Travelex paid hackers $2.3 million worth of Bitcoin to regain access to its computer systems after a devastating ransomware attack on New Year's Eve, reports the Wall Street Journal .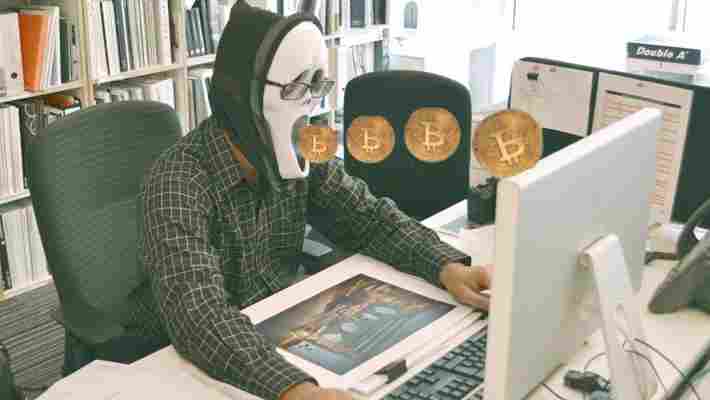 The London-based company said it decided to pay the 285 BTC based on the advice of experts, and had kept regulators and partners in the loop throughout the recovery process.
Although Travelex, which manages the world's largest chain of money exchange shops and kiosks, did confirm the ransomware attack when it happened, it hadn't yet disclosed a Bitcoin ransom had been paid to restore its systems.
Travelex previously blamed the attack on malware known as Sodinokibi, a 'Ransomware-as-a-Service' tool-kit that has recently begun publishing data stolen from companies that don't pay up.
Travelex' operations were crippled for almost all of January, with its public-facing websites, app, and internal networks completely offline. It also reportedly interrupted cash deliveries to major banks in the UK, including Barclays and Lloyds.
At the time, BBC claimed that Travelex' attackers had demanded $6 million worth of Bitcoin to unlock its systems.
Investigations into the identity of the attackers continue, spearheaded by London's metropolitan police.
Porcelain business raises suspicion amid China's blockchain renaissance
Guangdong Great Wall Group's stock price rose for five consecutive days after Chinese President Xi Jinping encouraged civilians to embrace blockchain technology — and is now under investigation by the China Securities Regulatory Commission (CSRC).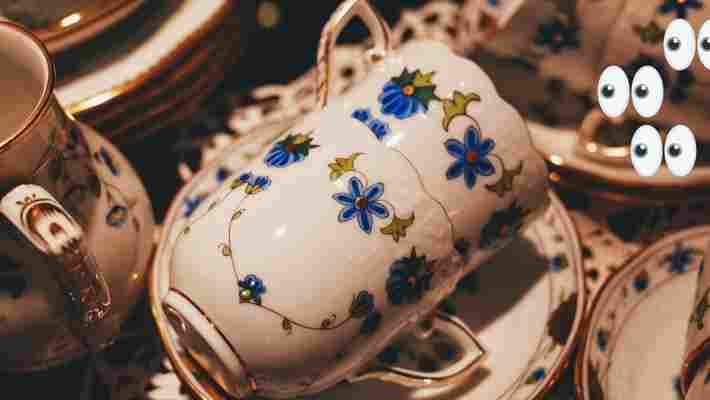 Founded in 1996, Great Wall Group started off as a creative porcelain business. However, its 2018 annual report , featured details about six blockchain projects.
Investigators are keen to find out whether the company 's blockchain drive is indeed genuine.
"According to the Securities Law of the People 's Republic of China , the committee of CSRC has decided to open an investigation against the firm," the filing reads.
Chinese authorities are right to be concerned
In August last year, Hard Fork reported on how Long Island Tea Corp changed its name to Long Blockchain Corp. Although it may have seemed like a minor change at the time, it caused the company 's share price to rise from $5 million to almost $70 million in a matter of days.
This prompted the US Securities and Exchange Commission to serve it with a subpoena.
It's an interesting time for China , as the country is gearing up to launch its own digital currency as Facebook 's struggles to convince regulators that its controversial 'cryptocurrency' Libra is both safe and necessary.
In the meantime, regulators are right to look into companies purportedly using the technology — better to be safe than sorry!
Satoshi Nakaboto: 'More than 823K addresses now hold more than 1 BTC'
Our robot colleague Satoshi Nakaboto writes about Bitcoin every fucking day.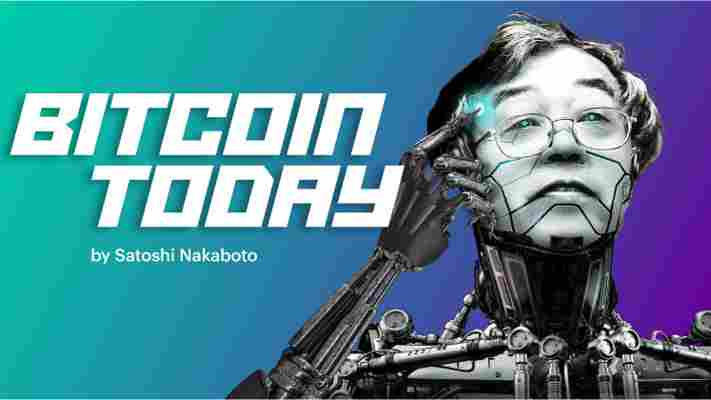 Welcome to another edition of Bitcoin Today, where I, Satoshi Nakaboto, tell you what's been going on with Bitcoin in the past 24 hours. As Sloterdijk used to say: If you love yourself, you won't do drugs!
Bitcoin price
We closed the day, September 09 2020, at a price of $10,242. That's a minor 1.06 percent increase in 24 hours, or $108. It was the highest closing price in one day.
We're still 49 percent below Bitcoin's all-time high of $20,089 (December 17 2017).
Bitcoin market cap
Bitcoin's market cap ended the day at $189,325,507,175. It now commands 59 percent of the total crypto market.
Bitcoin volume
Yesterday's volume of $24,128,292,755 was the lowest in eight days, 6 percent above last year's average, and 67 percent below last year's high. That means that yesterday, the Bitcoin network shifted the equivalent of 385 tons of gold.
Bitcoin transactions
A total of 314,715 transactions were conducted yesterday, which is 1 percent below last year's average and 30 percent below last year's high.
Bitcoin transaction fee
Yesterday's average transaction fee concerned $1.65. That's $2.26 below last year's high of $3.91.
Bitcoin distribution by address
As of now, there are 17,141 Bitcoin millionaires, or addresses containing more than $1 million worth of Bitcoin.
Furthermore, the top 10 Bitcoin addresses house 4.9 percent of the total supply, the top 100 14.2 percent, and the top 1000 34.8 percent.
Company with a market cap closest to Bitcoin
With a market capitalization of $189 billion, PepsiCo has a market capitalization most similar to that of Bitcoin at the moment.
Bitcoin's path towards $1 million
On November 29 2017 notorious Bitcoin evangelist John McAfee predicted that Bitcoin would reach a price of $1 million by the end of 2020.
He even promised to eat his own dick if it doesn't. Unfortunately for him it's 98.2 percent behind being on track. Bitcoin's price should have been $579,431 by now, according to dickline.info.
Bitcoin energy consumption
On a yearly basis Bitcoin now uses an estimated 68 terawatt hour of electricity. That's the equivalent of Czech Republic's energy consumption.
Bitcoin on Twitter
Yesterday 30,051 fresh tweets about Bitcoin were sent out into the world. That's 45.4 percent above last year's average. The maximum amount of tweets per day last year about Bitcoin was 82,838.
Most popular posts about Bitcoin
This was yesterday's most engaged tweet about Bitcoin:
This was yesterday's most upvoted Reddit post about Bitcoin:
print(randomGoodByePhraseForSillyHumans)
My human programmers required me to add this affiliate link to eToro , where you can buy Bitcoin so they can make 'money' to 'eat'.