In a symbolic move, Nasdaq will phase out United Airlines from its popular tech stock indexes and will instead use DocuSign — the electronic signature firm whose stock price has near-doubled in 2020.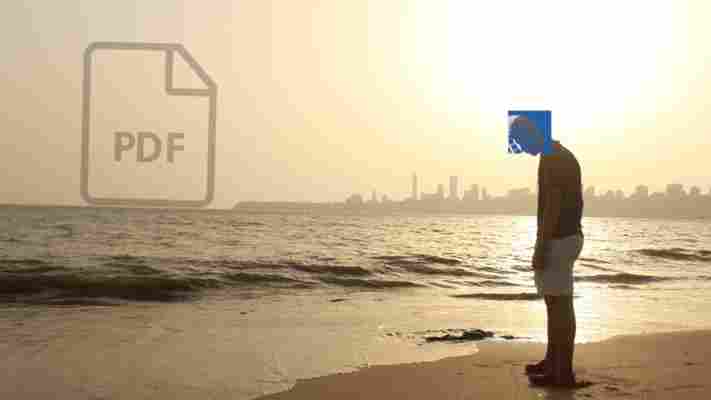 As of next Monday, the San Francisco-based DocuSign will sit alongside the likes of Tesla and Zoom in the NASDAQ 100 (NDX) index, which tracks the top non-financial companies listed on US stock exchanges. NDX is widely regarded as a solid benchmark for the tech industry.
After comparing the market performance of the two companies, it's easy to see why Nasdaq is replacing United Airlines with a 'stay-at-home' stock like DocuSign.
United Airlines stock collapsed after COVID-19 brought the tourism industry to a halt, down more than 55% for the year as of Friday's market close.
DocuSign, on the other hand, is up an eye-twitching 98%, propelled by soaring revenues. Apparently, businesses worldwide have had to figure out how to sign important documents digitally — and DocuSign has positioned itself to help bridge the gap.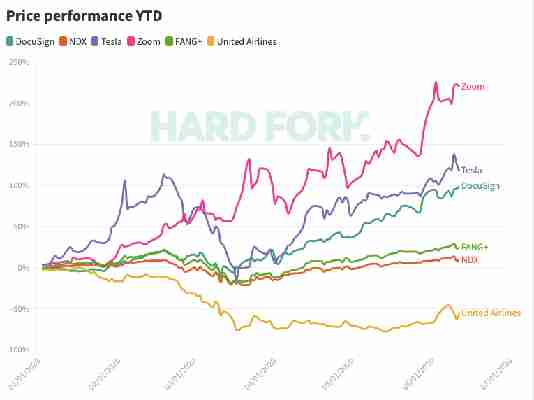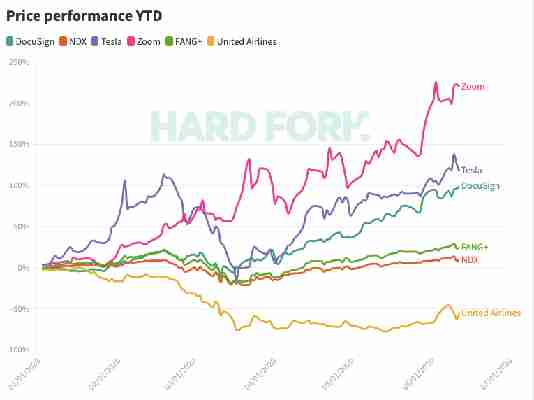 But COVID-19 hasn't just been a boon to DocuSign. The tech industry, in general, has rebounded since the coronavirus pandemic laid waste to global stock markets.
The NYSE's FANG+ index (which tracks Facebook, Amazon, Apple, Google, and Netflix) is up 24% in 2020, while the wider NDX has risen 8.9% and broken record highs .
DocuSign might be boring, but its subscriptions are hot
DocuSign's market resilience is still impressive considering how little hype it generates. After all, its stock has performed somewhat similarly to Tesla — and while DocuSign CEO Dan Springer seems like a nice guy, he hasn't exactly attracted a cult of personality on the same level as the enigmatic billionaire Elon Musk.
DocuSign has posted some healthy results this year. Back in March, the company revealed it had generated nearly $1 billion in revenue last fiscal year, up 40% year-on-year.
Investors are also likely to appreciate DocuSign's strong subscription base. The company billed clients $366.9 million last quarter — an increase of 40% based on the same quarter in 2019.
But whether you're DocuSign or Tesla, it's hard to beat Zoom in 2020: $ZM has more-than tripled from $69 to $228; which means if you invested $1,000 in the free video calling app on January 1, you'd now sit on a cool $3,300.
Robinhood is planning to go public — here's what we know
Popular stock trading app Robinhood is going public, the company said last night .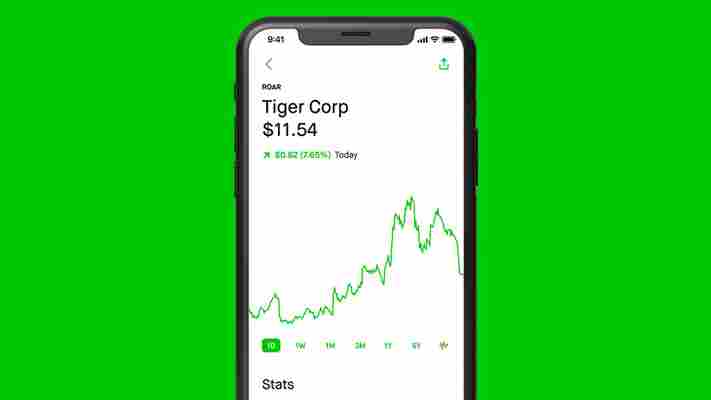 While the firm has submitted documents for an initial public offering (IPO), it hasn't determined the number of shares, proposed price range, or even a date for going public just yet.
The company has filed for IPO under confidentiality, which allows it to keep some information under wraps.
Analysts suggest that the firm is currently valued at $12 billion, and the IPO could push its valuation to over $20 billion . Last year, CNBC reported that the company had hired Goldman Sachs to lead its efforts of going public .
In January, when the GameStop stock saga was at its peak , Robinhood faced a major backlash from traders as it had to stop trading for a while due to the volatile market. Shortly after it resumed trading, it raised $1 billion capital as a security deposit for the clearinghouse. In February, Robinhood raised another $2.4 billion from investors to fulfill the demand of a $3 billion trading collateral .
The company drew a lot of criticism during this period and it is now facing more than 50 lawsuits for its action during the GameStop furore .
Fintech companies are attracting a lot of investor interest lately because of the rise in digital trading during the coronavirus pandemic. Last week, online payment platform Stripe raised $600 million from various investors, and hit a $95 billion valuation — the highest for any private company in Silicon Valley.
Goldman Sachs CEO/DJ defines tone-deaf with latest EDM release
Goldman Sachs chief exec David Solomon, aka DJ D-Sol, just dropped a dance track via his "record label" — and it's absolutely punishing.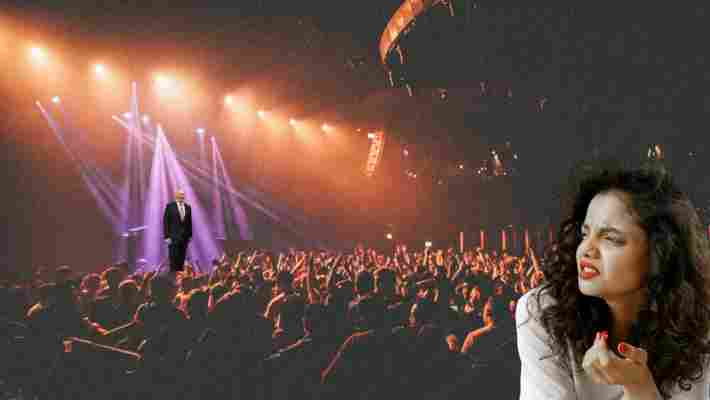 Solomon shared a snippet of "Break This Habit" this weekend, a collaboration between Dutch producer Oliver Heldens and London artist Kiko Bun. The morbidly curious can listen to the snippet below.
I should be clear. I don't mean punishing in the good sense , like the third hour of a Richie Hawtin set. I mean punishing in the literal sense. This is painful.
Sure, there's a certain meter of credit due to D-Sol for forwarding whatever proceeds come of the track to frontline COVID relief and initiatives that help families suffering from the effects of addiction.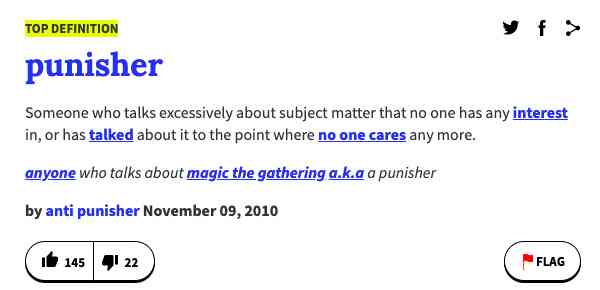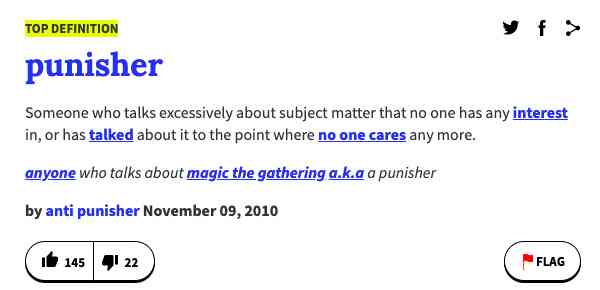 However, whatever this piece of music is worth for those endeavours surely pales insurmountably to the $2.42 billion profit generated by Goldman Sachs in the second quarter of 2020 — which, by the way, was the Wall Street investment bank's best performance in nearly a decade.
With this context, consider exactly what's happening here: Solomon, who earned $27.5 million last year , just helped release a song with lyrics that read: "I don't think you understand, I'm just trying to be a better man," through his record label Payback Records , and bear witness to the very definition of tone-deaf.
David Solomon and David Guetta, a match made in EDM heaven
This isn't the first time Solomon found himself in the news for this crap, either.
In late July (when the US COVID death toll was just 150,000) DJ D-Sol opened a Hamptons dance event thrown by fellow punishers The Chainsmokers reportedly attended by thousands of eager partygoers.
While New York governor Andrew Cuomo called for the state Department of Health to look into whether the event violated social distancing measures, there appears to be no update at this time.
[
Regardless, let's place this track in the "sounds about right for 2020" category, right alongside David Guetta's "I Have a Dream" MLK-drop masterpiece from earlier this year, which was done in the name of charity, just like Solomon.
In fact, let's make the D-Sol/D-Guet collaboration a reality before 2020 is over. Tweet both goobers, @DavidSolomon and @DavidGuetta , and tell them how eager you are for their tasteless EDM to cure COVID, and all of societies other ailments while they're at it.
Stranger things have happened this year.
[H/T FNLondon ]