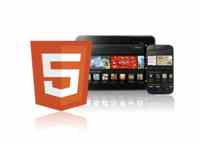 The Amazon Appstore opens to web apps and mobile websites. Developers can now submit mobile websites and Web applications on Amazon without having to use third party software or convert them . These applications will be sold on the Amazon app store and available for Kindle Fire and Android devices. With this innovation, Amazon allows developers to easily market their applications in 200 countries.
A tool to test HTML5 apps: Web App Tester
Amazon also provide developers with the Web App Tester. A tool that can simulate the environment of a Kindle Fire or Android device, to ensure the proper functioning of the application. It also includes debugging features.
Source and photo credit: Amazonom
Original document published on CommentcaMarcheet