Advanced Micro Devices (AMD) has officially acquired San Jose chipmaker Xilinx for a moustache-twirling $35 billion.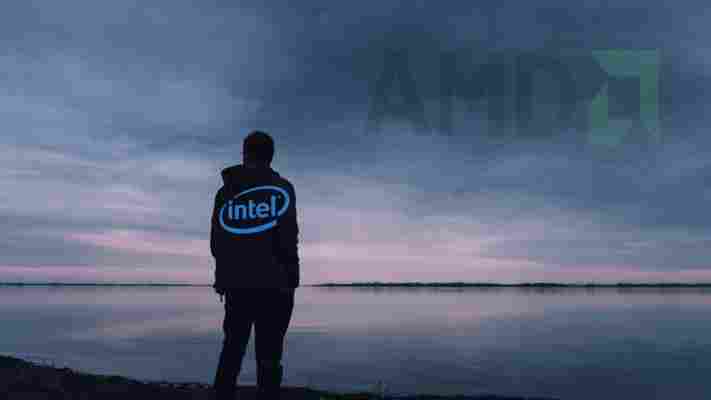 The deal is this year's second largest tech disclosed acquisition, behind NVIDIA's $40 billion buyout of mobile phone chipmaker Arm in September.
As a result, Xilinx (XLNX) shareholders will get 1.7234 AMD shares for each XLNX share held at the time of the acquisition. "Based on the exchange ratio, this represents approximately $143 per share of Xilinx common stock," reads an AMD press release .
(If the visualizations below don't show, try reloading this page in your browser's "Desktop Mode." 2020 tech acquisition list source: ComputerWorld )
XLNX rose 10% in the hours after the deal's disclosure to $125.21, still 12% less than the $143 per share price estimated by AMD. AMD stock fell 5%.
XLNX's current market value is a touch more than $30 billion, which is more in line with the rumored acquisition price that surfaced earlier this month.
AMD buyout did just the trick for XLNX's stock price
XLNX is now up 30% year to date, bringing the stock six points ahead of the S&P Semiconductor Index, but well behind rampaging semiconductor stocks like NVIDIA (NVDA) and AMD.
It is however streets ahead of industry titan Intel, which has seen its stock price plummet more than 22% this year after reporting its second lacklustre earnings in a row.
[
On Intel, Wall Street insider Nancy Tengler told CNBC : "It had two bad quarters. There's likely to be another one."
The biggest US-listed chipmaker is really from Taiwan
In terms of sheer growth, NVDA has added more dollars to its market cap this year than practically any other semiconductor stock on the market.
NVDA began 2020 worth $147.5 billion — it's now valued at more than $329.3 billion, $181 billion added in less than 10 months.
But Taiwan's Taiwan Semiconductor Manufacturing Company is still the outright biggest.
The US-listed firm is worth nearly $405 million, more than 22% larger than runner-up NVDA and over twice as big as third place INTC.
Google invests $4.5B in Jio Platforms for a 7.7% stake
Google has just invested $4.5 billion in Reliance Jio Platforms in exchange for a 7.7% stake. The Indian company made this announcement at its Annual General Meeting (AGM) today.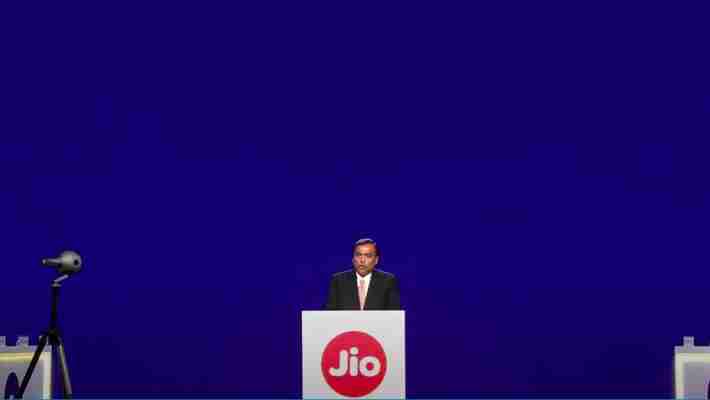 Earlier this week, the search giant said it'll invest $10 billion in India within the next five to seven years. Google's investment in Jio covers more than 45% of the promised money.
Yesterday, Bloomberg report that Google was in early talks with the Indian company for an investment of more than $4 billion .
After this investment, Reliance Jio has now raised over $20 billion this year by giving up more than 33% in the company.
Mukesh Ambani, Chairman of Reliance, said that with this investment, it's closing this round of raising money. The company has raised more capital in 2020 than all Indian startups combined in 2019 .
Ambani also said that Reliance Jio will work with Google to create an Android fork that's tuned to India.
Under its 'Next Billion Users' program, the search giant has launched multiple products and initiatives tuned to the Indian market. Jio is the country's leading mobile network provider with more than 388 million users on board. The company will expectedly play a key part in bringing new users online, and it's not entirely surprising that Google wants a bite out of that pie.
A report published by analytics firm PwC suggests that India will have more than 850 million internet users by 2022. Earlier this week, Google said that the country has more than 500 million users. Plus, a recent study by Bernstein suggested that Reliance Jio will have more than 500 million customers on board by 2023.
A fake Banksy sold for $330K is a perfect symbol of the wild NFT market
Did you know Hard Fork is taking the stage this fall ? Together with an amazing line-up of experts, we will explore the future of crypto during TNW Conference 2021. Secure your ticket now!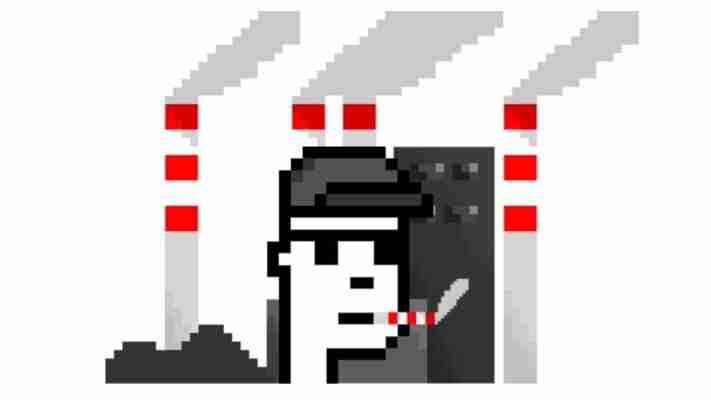 NFT artworks can sell for jaw-dropping prices, from a digital collage that cost almost $70m to a GIF of a cat that bagged $560,000.
The value of these pieces derives, in part, from scarcity. The works are linked to non-fungible tokens (NFTs) secured by blockchain tech, which makes them unique and proves ownership.
At least, that's the idea. But, sometimes, the assets aren't all that they seem.
There are numerous reports of NFT fraudsters selling fake artworks, stealing credit card information, and hacking into cryptocurrency accounts. Perhaps the most notorious example yet is this week's sale of a fake Banksy NFT.
Con artists
The counterfeit Banksy NFT was auctioned on the OpenSea marketplace. Titled " Great Redistribution of the Climate Change Disaster ," it portrays a pixelated person smoking a cigarette in front of fuming chimney stacks.
A since-deleted link to the auction had been posted on Banksy's official website . This apparently convinced a collector to bid around $330,000 in cryptocurrency for the item.
The seller quickly accepted the bid. The buyer told the Guardian that he immediately suspected he'd been conned:
Luckily for him, the money was quickly refunded — apart from a transaction fee of £5,000 (around $6,900).
The episode sparked feverish speculation. Was Banksy himself involved? Was the con an inside job?
Imitating art
The skepticism was understandable. The artwork didn't even resemble a real Banksy, but an NFT whale had decided to offer 90% more than his rival bidders for the asset.
The winning bidder, an NFT collector known as (I shit you not) Pranksy, denied any involvement. He told the BBC that the hacker may have been spooked by the reaction:
When the scheme began to unravel, Pranksy tweeted that it was "all very confusing, some could say… very banksy?!?"
Pranksy was not alone in spotting similarities in the ploys of the artist and imitator. Had Banksy concocted the whole plot as a critique of the NFT market?
Banksy pranks
Banksy has a history of using his art to mock the art market. In 2018, a Banksy spray painting was sent through a shredder moments after it was sold at auction for $1.4 million dollars. The prank was praised as a rebuke of the excesses of the art market. It also conveniently doubled up as an effective PR stunt.
The "reborn" artwork was then purchased by an unnamed buyer at the original price. Some observers suggested Banky had colluded with the auction house to pull off the act.
Banksy's team dismissed the claims. They also rebuffed the rumors that the artist had been involved in the fake NFT sale:
I expect that they're telling the truth. As well as not looking like a Banksy, the piece was reportedly unsigned and hadn't been authenticated by the artist's agency.
The true mastermind may forever remain a mystery. Whoever they may be, their ruse has further exposed the risks of buying NFTs.