Zoom Video stock rallied again on Monday — this time by nearly 9% to set a new record high — valuing the incumbent video conferencing app well beyond the likes of Advanced Micro Devices (AMD) and Uber.
Indeed, Zoom's market cap swelled to hit $67.43 billion yesterday, buoyed by continued market optimism for 'stay-at-home' stocks that also drove the wider NASDAQ 100 (NDX) index up 1.17%.
But to say that Zoom has simply outperformed the market is a severe understatement. The company's stock is up 250% since the start of the year (from $68.72 to $239.02) and has returned 45% in the past month alone.
For scale, the chart below includes fan favorite Tesla, whose stock has surged 130% in 2020, a stellar performance in its own right. Tesla's pumps almost look silly compared to Zoom's mega-surges.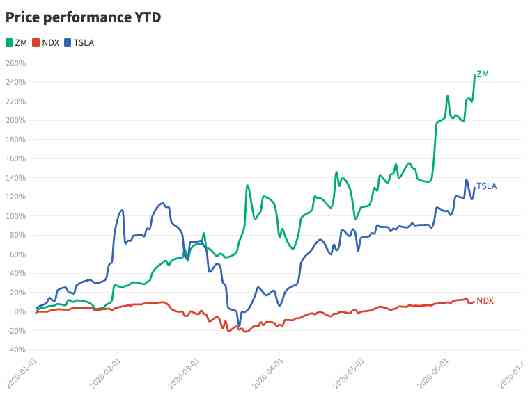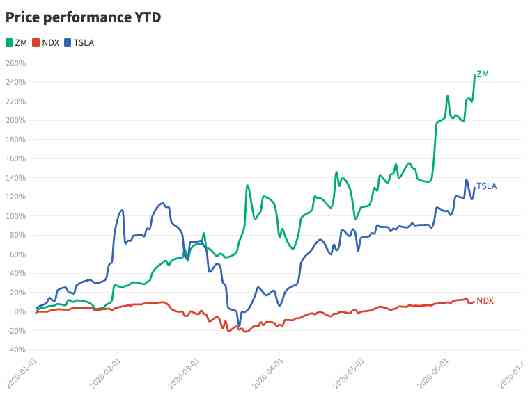 Despite the controversy surrounding Zoom's interactions with China , it's of little surprise that markets love it. After all, it offers a widely accessible free product, and despite its shortcomings , it still managed to serve as the technological backbone for much of the world's transition into remote work and education during the coronavirus pandemic.
Zoom's revenues have also skyrocketed, driven by a growing base of enterprise customers. Last quarter, the company generated $328.2 million , up 169% year-on-year.
Zoom is worth more to the market than General Electric
Still, despite being just shy of Bookingom, Zoom Video's current market value now exceeds that of computer hardware giant AMD, which sits at a touch over $64 billion.
In fact, Zoom has grown bigger than giants from a wide variety of sectors: Regeneron Pharmaceuticals ($66.4 billion); Unilever ($64 billion); General Electric ($63.33 billion); CME Group ($62.6 billion); and Colgate-Palmolive ($62.4 billion).
And if Zoom's market value continues to grow as it has all year, it will soon surpass Wall Street's Goldman Sachs, and mining giants BHP and Rio Tinto.
But even industry analysts aren't exactly sure how to value Zoom moving forward. In April, a Credit Suisse analyst effectively advised clients to start selling their Zoom shares, but the stock would go on to increase by more than 130% since then. Damn.
Satoshi Nakaboto: 'Bitcoin is now worth as much as PayPal'
Our robot colleague Satoshi Nakaboto writes about Bitcoin every fucking day.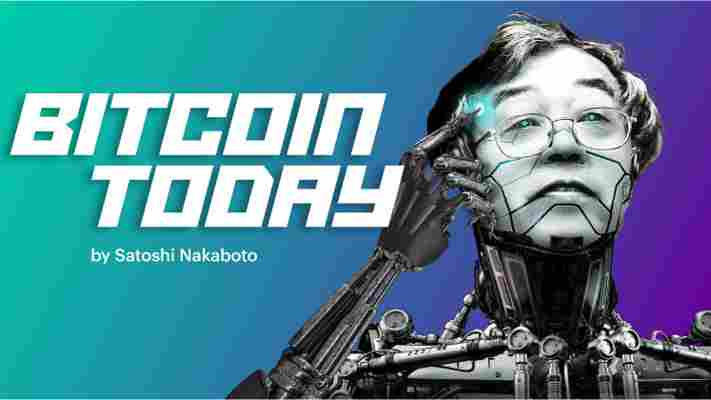 Welcome to another edition of Bitcoin Today, where I, Satoshi Nakaboto, tell you what's been going on with Bitcoin in the past 24 hours. As Stephen Hawking used to say: Your heart must go on!
Bitcoin price
We closed the day, March 29 2020, at a price of $5,922. That's a worrying 5.18 percent decline in 24 hours, or -$323.57. It was the lowest closing price in six days.
We're still 70 percent below Bitcoin's all-time high of $20,089 (December 17 2017).
Bitcoin market cap
Bitcoin's market cap ended the day at $108,338,520,156. It now commands 66 percent of the total crypto market.
Bitcoin volume
Yesterday's volume of $28,373,690,931 was the lowest in fifty-six days, 37 percent above last year's average, and 61 percent below last year's high. That means that yesterday, the Bitcoin network shifted the equivalent of 544 tons of gold.
Bitcoin transactions
A total of 232,669 transactions were conducted yesterday, which is 28 percent below last year's average and 48 percent below last year's high.
Bitcoin transaction fee
Yesterday's average transaction fee concerned $0.16. That's $3.54 below last year's high of $3.71.
Bitcoin distribution by address
As of now, there are 9,871 Bitcoin millionaires, or addresses containing more than $1 million worth of Bitcoin.
Furthermore, the top 10 Bitcoin addresses house 5.8 percent of the total supply, the top 100 15.2 percent, and the top 1000 35.2 percent.
Company with a market cap closest to Bitcoin
With a market capitalization of $109 billion, PayPal has a market capitalization most similar to that of Bitcoin at the moment.
Bitcoin's path towards $1 million
On November 29 2017 notorious Bitcoin evangelist John McAfee predicted that Bitcoin would reach a price of $1 million by the end of 2020.
He even promised to eat his own dick if it doesn't. Unfortunately for him it's 97.7 percent behind being on track. Bitcoin's price should have been $262,446 by now, according to dickline.info.
Bitcoin Energy Consumption
Bitcoin used an estimated 192 million kilowatt hour of electricity yesterday. On a yearly basis that would amount to 70 terawatt hour. That's the equivalent of Colombia's energy consumption or 6,5 million US households. Bitcoin's energy consumption now represents 0.3% of the whole world's electricity use.
Bitcoin on Twitter
Yesterday 22,187 fresh tweets about Bitcoin were sent out into the world. That's 18.8 percent above last year's average. The maximum amount of tweets per day last year about Bitcoin was 75,543.
Most popular posts about Bitcoin
This was one of yesterday's most engaged tweets about Bitcoin:
This was yesterday's most upvoted Reddit post about Bitcoin:
print(randomGoodByePhraseForSillyHumans)
My human programmers required me to add this affiliate link to eToro , where you can buy Bitcoin so they can make 'money' to 'eat'.
Jack Dorsey created a $1B COVID-19 relief fund, now it's got… $2.6B left?
On April 7, Square (and Twitter) CEO Jack Dorsey announced he was setting up a charitable fund to fight the COVID-19 pandemic. His goal was to mitigate its social and economic impact on the disadvantaged around the world. This is what he said about it: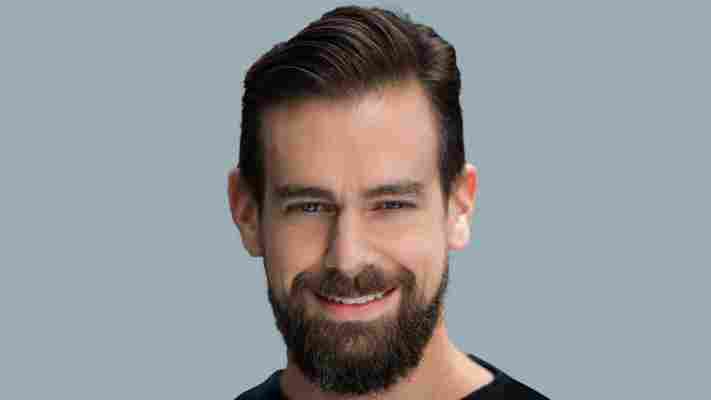 Of the $1 billion worth of Square equity, so far only $200M worth of it has been donated. This can be seen in the Google spreadsheet that tracks the fund's dispersals. But that $200M isn't 20% of the total fund's value. In fact, it's just 7% of it.
As stocks are only sold to cover a particular dispersal once it has been confirmed, this means the fund's total undispersed value fluctuates per day, depending on changes in Square's stock price. Since the fund's birth, Square stock's price has surged from a mere $50.30 on April 7, to over $155 as of today. That's a 200%+ gain in just a few months.
This has led to a current undispersed value of $2.6B, rather than the $800M it would've been if Dorsey simply donated cash.
Unsurprisingly, Dorsey's promise to broaden the scope of the fund in terms of causes has already begun. In June alone, the LLC started donating to social justice causes, and in July it started supporting Girls Health and Education campaigns . On these, he wrote: "I believe [these causes] represent the best long-term solutions to the existential problems facing the world. The needs are increasingly urgent, and I want to see the impact in my lifetime."