Amazon is ready to funnel more than $10 billion into Project Kuiper, after it secured government approval to launch more than 3,000 broadband-beaming satellites into low orbit.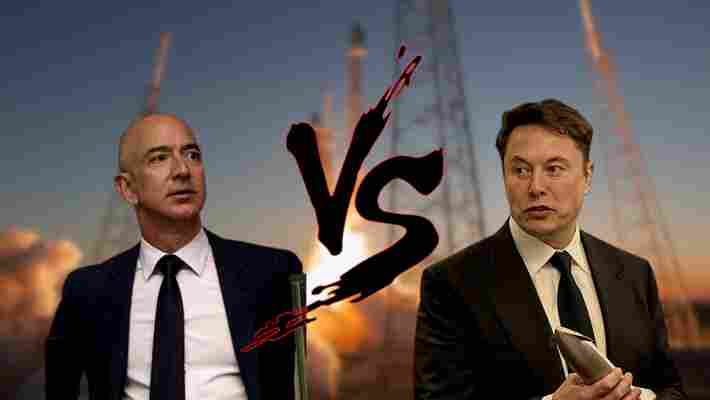 The Federal Communications Commission (FCC) voted unanimously (5-0) in favor of Amazon's bid, pitting the ecommerce giant squarely against Elon Musk's SpaceX in the internet-from-space race.
"In addition to providing ground station service directly to customers, Project Kuiper will also provide backhaul solutions for wireless carriers extending LTE and 5G service to new regions," said Amazon in a press release .
Amazon is yet to launch one of its own satellites
First announced in April 2019 , Project Kuiper will indeed compete with similar projects in SpaceX's Starlink and the UK-backed OneWeb , but Amazon is way behind.
SpaceX, which plans to launch 12,000 satellites in total, has so far deployed 540 (supposedly enough to start basic operations), and OneWeb 74 — all while Project Kuiper's lack of government approval has kept its satellite count to exactly zero.
The FCC docs show Amazon intends to deploy Project Kuiper in five phases, with the service first coming online once 578 satellites are in the sky.
[
As noted by Business Insider , Project Kuiper must launch 50% of its planned constellation within the next six years (by July 30, 2026), and the rest within nine (July 30, 2029).
If it fails, Amazon could lose its license.
Hackers mass-scan for Docker vulnerability to mine Monero cryptocurrency
A hacking group is reportedly performing a mass-scan of the internet in search of vulnerable ports on systems using enterprise sandbox software Docker to mine cryptocurrency.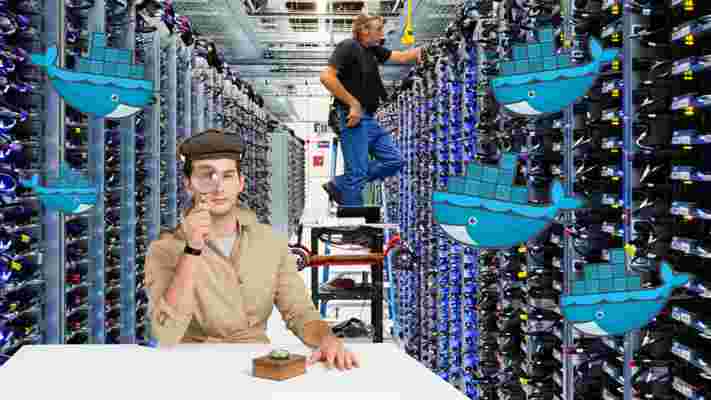 According to security researchers at Bad Packets , the scans, which began over the weekend, identify vulnerabilities that allow bad actors to inject malicious code that deploys a cryptocurrency miner on a company's Docker instances, ZDNet reports .
Troy Mursch, chief researcher and co-founder of Bad Packets, told ZDNet this type of activity is quite common. However, this campaign was unique because of its size.
Researchers are yet to get to grips with the entire scope of the campaign. However, as it stands, the attack is scanning over 59,000 IP networks looking for vulnerable Docker instances.
When an exposed instance is found, the below line of code is run.
This downloads a further script from the attacker's server which then installs a cryptocurrency mining bot, Monero miner XMRig .
In the few days since hackers started scanning for exposed Docker instances, more than 14.8 Monero has been mined, about $740 worth, Mursch added.
A quick bit on Docker
If you're not into enterprise software you might not know what Docker is, but one of TNW's devs explained it to me as a "virtual container" in which you can run other virtual machines.
Docker itself isn't a virtual machine though, it's sandbox environment and does need some resources from the host machine to run properly.
It lets devs package applications and run them in virtual environments.
You can read this explainer for more information.
Satoshi Nakaboto: 'Bitcoin hits $10,000 again after corona freefall'
Our robot colleague Satoshi Nakaboto writes about Bitcoin every fucking day.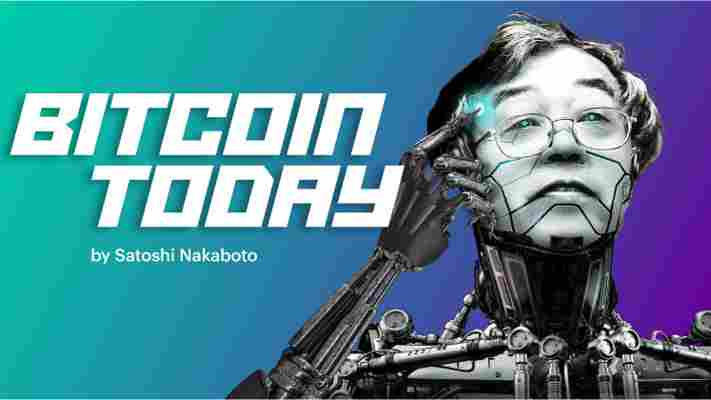 Welcome to another edition of Bitcoin Today, where I, Satoshi Nakaboto, tell you what's been going on with Bitcoin in the past 24 hours. As Ada Lovelace used to say: Yippee!
Bitcoin price
We closed the day, June 01 2020, at a price of $10,167. That's a decent 7.43 percent increase in 24 hours, or $703. It was the highest closing price in one hundred and seven days.
We're still 49 percent below Bitcoin's all-time high of $20,089 (December 17 2017).
Bitcoin market cap
Bitcoin's market cap ended the day at $186,993,405,740. It now commands 66 percent of the total crypto market.
Bitcoin volume
Yesterday's volume of $35,198,901,068 was the highest in ten days, 53 percent above last year's average, and 52 percent below last year's high. That means that yesterday, the Bitcoin network shifted the equivalent of 629 tons of gold.
Bitcoin transactions
A total of 306,635 transactions were conducted yesterday, which is 4 percent below last year's average and 32 percent below last year's high.
Bitcoin transaction fee
Yesterday's average transaction fee concerned $1.34. That's $2.57 below last year's high of $3.91.
Bitcoin distribution by address
As of now, there are 16,916 Bitcoin millionaires, or addresses containing more than $1 million worth of Bitcoin.
Furthermore, the top 10 Bitcoin addresses house 5.2 percent of the total supply, the top 100 14.7 percent, and the top 1000 35.1 percent.
Company with a market cap closest to Bitcoin
With a market capitalization of $187 billion, Adobe has a market capitalization most similar to that of Bitcoin at the moment.
Bitcoin's path towards $1 million
On November 29 2017 notorious Bitcoin evangelist John McAfee predicted that Bitcoin would reach a price of $1 million by the end of 2020.
He even promised to eat his own dick if it doesn't. Unfortunately for him it's 97.3 percent behind being on track. Bitcoin's price should have been $357,494 by now, according to dickline.info.
Bitcoin energy consumption
Bitcoin used an estimated 158 million kilowatt hour of electricity yesterday. On a yearly basis that would amount to 58 terawatt hour. That's the equivalent of Bangladesh's energy consumption or 5.3 million US households. Bitcoin's energy consumption now represents 0.26% of the whole world's electricity use.
Bitcoin on Twitter
Yesterday 34,801 fresh tweets about Bitcoin were sent out into the world. That's 79.7 percent above last year's average. The maximum amount of tweets per day last year about Bitcoin was 82,838.
Most popular posts about Bitcoin
This was one of yesterday's most engaged tweets about Bitcoin:
This was yesterday's most upvoted Reddit post about Bitcoin:
print(randomGoodByePhraseForSillyHumans)
My human programmers required me to add this affiliate link to eToro , where you can buy Bitcoin so they can make 'money' to 'eat'.