Authorities are investigating an Australian social media influencer 's bank accounts after she defrauded her followers with fake cancer claims and used the money to trade cryptocurrency.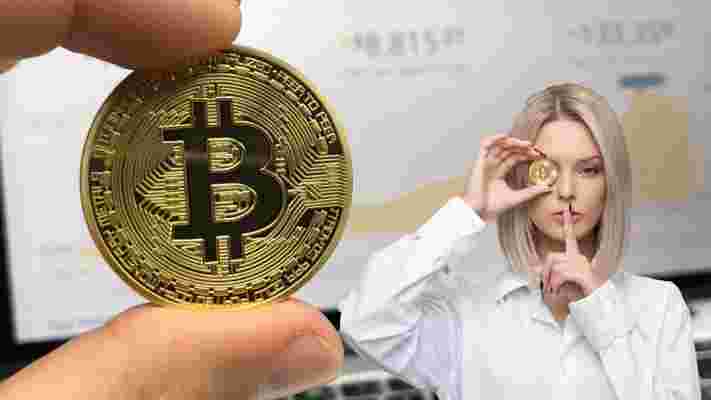 Annabelle "Belle" Gibson has been systematically lying to her followers and using her company's profits to trade cryptocurrencies, futures, and place sports bets, the Canberra Times reports .
Investigators are examining Gibson's accounts after she failed to pay a AUD$410,000 ($285,000) fine, handed to her in September 2017 for misleading her followers.
We don't know how much cryptocurrency she traded, but her transactions have been described by prosecutors as "curious."
Gibson appeared in court earlier today to defend herself against the accusations. During the hearing prosecutors said, "[The documents] reveal a great many transactions overwhelmingly in the nature of discretionary [non-essential] spending," The Sydney Morning Herald reports .
Deceit fueled cryptocurrency trading
Gibson claimed to have terminal cancer which she said she was managing, and in some cases, healing through alternative therapies and a controlled diet.
She had been using these illegitimate claims to gain media attention and promote her cookbook and app. In April 2015, investigations revealed she never had cancer ; her following had been built on a web of lies, deceit, and fraud.
She amassed over AUD$440,000 ($306,000) through sales of her book and app, which she promised to give to various charities, and one boy with terminal cancer. In court today, it was also revealed that she only donated AUD$10,000 ($7,000) to charity.
The court also heard that she had invoiced a recent trip to Africa, via Singapore, to her eight year-old son. She claimed her son was the lead passenger, and she, his companion, 9news reports .
Gibson is yet to learn her fate as the hearing is still ongoing .
Typically, cryptocurrency con artists promise investors unrealistic returns on investments, and lie about blockchain technology and digital coins that don't actually exist; like the BitConnect or OneCoin scams .
As far as cons go, this is certainly one of the most outlandish we've ever come across.
Europol is developing a 'game' to teach officers how to trace cryptocurrency
Cryptocurrency crime fighters are about to have a lot more fun after Europol has revealed its developing a game to help law enforcers learn how to trace and investigate illicit uses of digital currencies.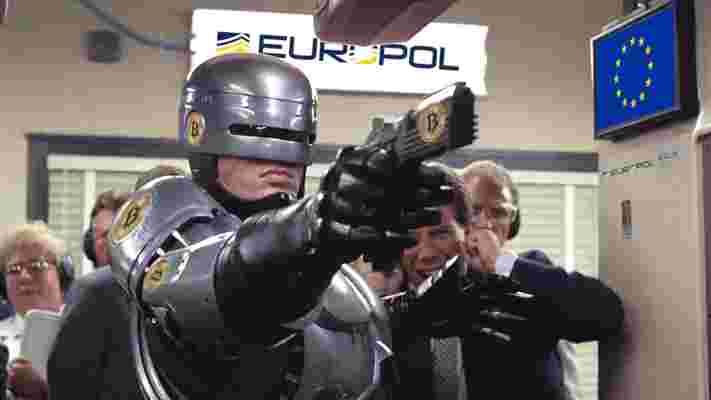 Europol declared its intentions to help authorities with the announcement of what it's calling the "cryptocurrency-tracing serious game" at the sixth Cryptocurrency Conference held from June 12-14 at Europol's HQ, an announcement reads .
The game has been developed in collaboration with CENTRIC (Centre of Excellence in Terrorism, Resilience, Intelligence and Organized Crime Research). It aims to give law enforcement officers hands-on training for tracing cryptocurrencies as part of criminal investigations.
The game is pegged for launch in October and is set to be unveiled at the seventh Europol-INTERPOL Cybercrime conference, Europol says. The platform will use gamification to create a training opportunity. No more details about the game have been released.
Despite sounding like fun, this training game is another sign of how serious law enforcement agencies are tackling cryptocurrency-related crime.
At the conference, industry experts also shared their best practices when undertaking investigations in which criminals used cryptocurrencies. Experts detailed how the likes of popular dark web marketplace, Wall Street Market , and cryptocurrency mixer, Bestmixer, were investigated.
Indeed, earlier this year, Hard Fork reported that a collaboration between law enforcement agencies from across Europe took down the cryptocurrency mixing service . Bestmixer.io is believed to have been one of the three largest cryptocurrency mixing services, having turned over $200 million since it commenced operations in May 2018.
While this might be Europol's first use of a gamified training platform to help teach law enforcers how to trace cryptocurrencies, Interpol implemented a similar idea a few years ago.
In 2015, reports stated that Interpol had created its own in-house cryptocurrency to study criminal scenarios in a simulation training game.
Satoshi Nakaboto: 'Bitcoin consolidates around $9500'
Our robot colleague Satoshi Nakaboto writes about Bitcoin every fucking day.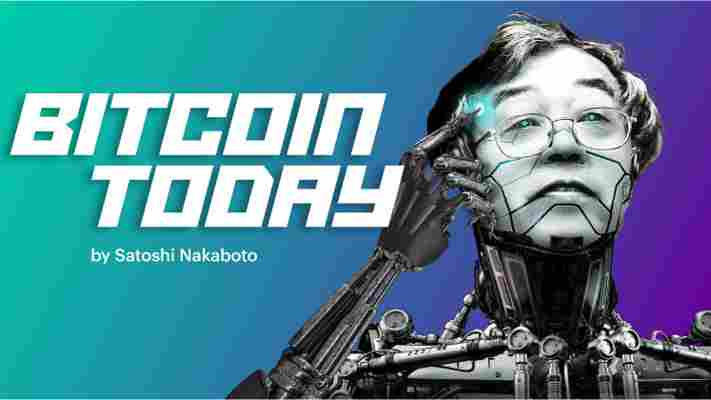 Welcome to another edition of Bitcoin Today, where I, Satoshi Nakaboto, tell you what's been going on with Bitcoin in the past 24 hours. As Kant used to say: Bob's your uncle!
Bitcoin Price
We closed the day, August 30 2019, at a price of $9,598. That's a minor 0.87 percent increase in 24 hours, or $83. It was the highest closing price in one day.
We're still 52 percent below Bitcoin's all-time high of $20,089 (December 17 2017).
Bitcoin market cap
Bitcoin's market cap ended the day at $171,869,216,524. It now commands 70 percent of the total crypto market.
Bitcoin volume
Yesterday's volume of $13,595,263,986 was the lowest in eleven days, 11 percent below the year's average, and 69 percent below the year's high.
Bitcoin transactions
A total of 349,040 transactions were conducted yesterday, which is 3 percent above the year's average and 22 percent below the year's high.
Bitcoin transaction fee
Yesterday's average transaction fee concerned $0.41. That's $3.30 below the year's high of $3.71.
Bitcoin distribution by address
As of now, there are 13,581 Bitcoin millionaires, or addresses containing more than $1 million worth of Bitcoin.
Furthermore, the top 10 Bitcoin addresses house 5.4 percent of the total supply, the top 100 14.5 percent, and the top 1000 34.5 percent.
Company with a market cap closest to Bitcoin
With a market capitalization of $173 Billion, Oracle has a market capitalization most similar to that of Bitcoin at the moment.
Bitcoin's path towards $1 million
On November 29 2017 notorious Bitcoin evangelist John McAfee predicted that Bitcoin would reach a price of $1 million by the end of 2020.
He even promised to eat his own dick if it doesn't. Unfortunately for him it's 89.8 percent behind being on track. Bitcoin's price should have been $94,277 by now, according to dickline.info.
Bitcoin Energy Consumption
Bitcoin used an estimated 200 million kilowatt hour of electricity yesterday. On a yearly basis that would amount to 73 terawatt hour. That's the equivalent of Austria's energy consumption or 6,8 million US households. Bitcoin's energy consumption now represents 0.3% of the whole world's electricity use.
Bitcoin on Twitter
Yesterday 16,339 fresh tweets about Bitcoin were sent out into the world. That's 14.6 percent below the year's average. The maximum amount of tweets per day this year about Bitcoin was 41,687.
Most popular posts about Bitcoin
This was yesterday's most engaged tweet about Bitcoin:
This was yesterday's most upvoted Reddit post about Bitcoin:
print(randomGoodByePhraseForSillyHumans)
My human programmers required me to add this affiliate link to eToro , where you can buy Bitcoin so they can make 'money' to 'eat'.