Though it had many groundbreaking features, much of the coverage of Google Glass in the mainstream press centred upon one of its most basic functions, its ability to take photos. The core of the debate being whether it was socially acceptable to take snaps without the subject's permission or even awareness.
The technology in the Autographer dates back to 2009, so it certainly isn't jumping on the coattails of that device, but this wearable, automated camera will certainly raise many of the same issues. It hangs around your neck and takes photos indiscriminately, all day, every day.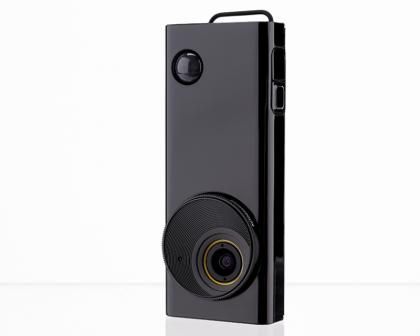 The Autographer is the first camera of its kind to be sold to the public. It's related to technology developed by Microsoft Research in the last decade, which resulted in the prototype Microsoft SenseCam. Often referred to as a 'Lifeblogging' device, such cameras are designed to automatically capture still images as you go about your day-to-day life.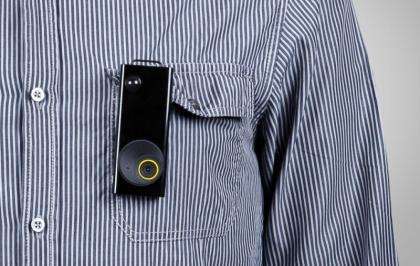 It's not much to look at, a small black plastic casing with an obvious lens. It's not designed to be surreptitious or underhand, it looks like what it is, a little camera. You can hang it round your neck on a supplied lanyard or clip it to a shirt pocket; more options are likely to become available in the near future, but we feel at this price that a more innovative (and secure) system should have been included in the box. A clip that rotates so you could attach it to a diagonal bag strap would have been useful - at present you'll need to mount it horizontally or vertically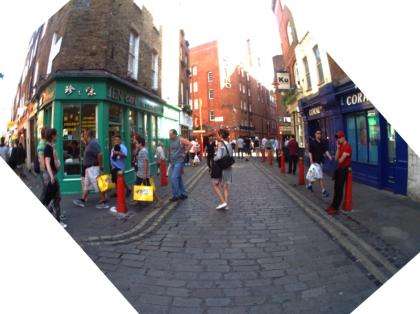 Either the design of the device or the software itself should help keep images level, we've rejigged this one ourselves
It's not waterproof or shockproof, it's not an action cam therefore, we did take it cycling but normal owners may balk at putting this expensive piece of kit at such risk. It's light enough at 58g to be worn everyday and we often forgot we had it on; but neither the design or the build quality lives up to the price.
PHOTOS, LOTS OF PHOTOS
It has numerous sensors, including a light sensor, temperature sensor, compass, IR-based motion detector and accelerometer. The software in the camera takes these inputs and uses them to decide when to capture an image. In addition you must set the Autographer to Low, Medium or High shooting speed, which capture around 50, 100 or 200 images per hour respectively.
Now that's a lot of photos whichever way you look at it. At the Medium setting you could be producing 1,600 images a day, which is more than most people would care to trawl through. Of course you're unlikely to use it while sitting at your desk, or working in most jobs. Wear it on an evening out, or to a sports event and keep it on Low and you'll get around 200 images to flick through when you get home. We got 300 images on our first proper outing with the Autographer, and had well over 5,000 by the time we finished testing.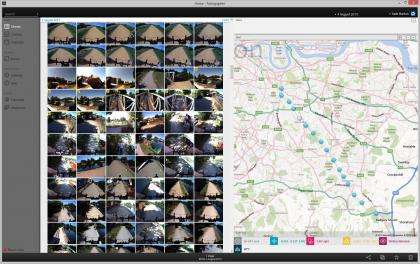 Thankfully the software gives you a big hand in organising and sharing your images
There's software on the device itself, which once installed makes it relatively easy to pull the images from the device, wiping it afterwards if you prefer. You can then flick through them, favourite ones you want to keep, share those you like online and delete the rest. With so many photos, and 95% of them being dross, we'd recommend being ruthless with what you keep and discard.
The GPS tagging helps here, with a map showing where the photos were taken and what the various sensors detected at the time. It wasn't far wrong when it declared a temperature of 37C on one bike ride.
The software also provides some fun ways to muscle all these images into a more digestible form. You can create GIFs and videos by selecting multiple images and choosing a frame rate for the finished file. This way you can compress a whole evening down to a one minute video. You can then upload this to the usual sites.
Here's a recent bike ride I made to Hastings on the south coast, it rendered out of Autographer to an MP4 video file in seconds
The software could do with some work, it was very sluggish at times when we were scrolling through our mass of images, and we had a few crashes when trying to render video and GIFs from it.