China is showing no intention of slowing down its cryptocurrency crackdown. In the latest, Baidu, Alibaba, and Tencent (BAT) — the three largest technology companies in  the country — are banning cryptocurrency-related activities from their platforms.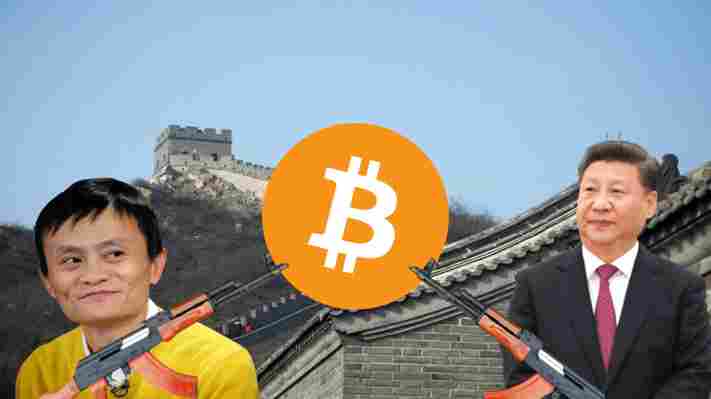 Baidu, China's leading internet-services provider, has banned at least two popular cryptocurrency chat rooms from its platform, South China Morning Post (SCMP) reports.
According to SCMP, a search for the two forums named " Digital Currency Bar" and "Virtual Currency Bar" shows that they have been "temporarily closed in accordance with relevant laws, regulations and policies."
On the other hand, Alibaba and Tencent are cracking down on cryptocurrency transactions on their mobile payment services.
WeChat, Tencent's social media, messenger services, and mobile payments app, banned a series of cryptocurrency media outlets last week for spreading hype in violation of Chinese law.
Now, Tencent has said in a statement that the company will also ban cryptocurrency trading on WeChat. The company will monitor daily transactions in real-time and block any cryptocurrency trading related activity.
Alibaba Group's Ant Financial said that it will take similar measures on its mobile payments app Alipay. The company will restrict or block all accounts that indulge in cryptocurrency trading.
It is worth noting that Chinese authorities also announced last Thursday that they are blocking access to the websites of 124 offshore cryptocurrency exchange desks in the country.
While none of the companies involved have cited government orders as the reason for the clampdown, some speculate this might be the case, given that all of these announcements came in such a brief window of time.
China's official government policy has an overbearing effect on how these companies chose their business. While the government has outlawed cryptocurrency trading and initial coin offerings (ICO), it is betting big on blockchain. Xi Jinping, the President of China, endorsed blockchain technology in May this year, claiming that it is one of the technologies helping make economic breakthroughs in the country.
The founders of BAT have been towing a similar "Blockchain, not Bitcoin" line. While all the three companies have been critical of cryptocurrencies and their utility, they are all working on multiple blockchain-based projects. In fact, Alibaba has the highest number of blockchain patents in the world.
If the government is indeed on a new chase against cryptocurrencies, a lot more companies are about to follow suit in this crackdown.
Blockchain startup Zwoop collapses following cancellation of ICO
VC-backed cryptocurrency startup Zwoop has gone into administration.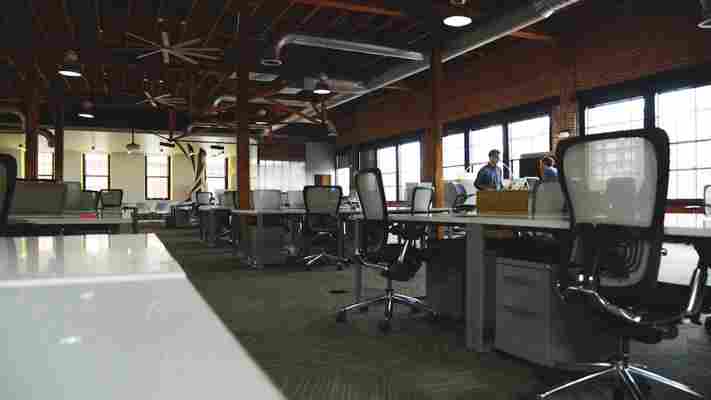 According to an exclusive report by The Telegraph's James Cook, the company's board of directors filed for administration at the end of November last year.
As a result, employees and suppliers from all over the world have been left with unpaid wages and bills, according to sources.
Zwoop, founded by Italian entrepreneur Alessandro Gadotti, raised $13 million from Robert Friedland, an American-Canadian billionaire and mining tycoon. Friedland is also the founder of Ivanhoe Capital Corporation (a key stakeholder in Zwoop) and Ivanhoe Mines, a Canadian public company listed on the New York NASDAQ and Toronto stock exchanges.
According to its LinkedIn page , Zwoop was developing a "revolutionary, e-commerce assistant that will transform how the world shops online." It sought to leverage blockchain technology, artificial intelligence, deep machine learning, computer vision, and natural language processing to help consumers find the best possible prices.
The company reportedly employed 56 people spread out across London, Singapore, and Hong Kong.
According to sources, the startup's collapse is thought to have resulted in unpaid bills totaling several hundred thousands pounds.
Specifically, one London-based marketing agency is thought to be owed $ 53,858 ( £42,000), while a public relations firm has been left with an unpaid bill of $ 38,470 ( £30,000).
A canceled ICO
Like many startups in the cryptocurrency space, Zwoop announced plans to launch an initial coin offering (ICO) in early August. At the time, the company said in a tweet that the pre-sale would be going live on August 28th with the public sale scheduled to take place on September 25th.
A week before the ICO was due to go public, on September 18th, Zwoop announced the sale was "currently suspended until further notice due to updated legal opinion", seemingly providing further details in a now-defunct blog post.
Zwoop had reportedly intended to raise an additional $30 million by selling its ZWP tokens. The money would be used to boost app development and for a significant advertising campaign in the UK. The company was also planning to expand its workforce in London, open an office in the capital, and to hold its global app launch in the UK.
Employees and freelancers were initially concerned about the slow pace of development of Zwoop's app. Gadotti is thought to have surprised workers when he announced that the app would be released in a month, despite employees' concerns that it wasn't ready.
"There is no technology that launches when it's perfect," Gadotti is quoted as saying.
Gadotti, also the former APA CEO of Powa Technologies (which collapsed in 2016 ), quit after the ICO was canceled.
Following the abrupt cancellation of the ICO, an employee reviewed the company's accounts and found $2 million worth of payments which couldn't be accounted for.
Zwoop employees and Ivanhoe Capital are thought to have confronted Gadotti shortly after, with the founder denying that he misused any of the startup's money. He claimed the disputed amount could be attributed to legitimate payments.
Hard Fork contacted Ivanhoe Capital's London office for comment but no reply had been received by press time.
Belgian cryptocurrency scam blacklist swells to 113 dodgy domains
The Belgian Financial Services and Markets Authority (FSMA) has identified a fresh batch of cryptocurrency scams. It has added a swathe of new sites to its blockchain blacklist , expanding it to 113 dodgy domains.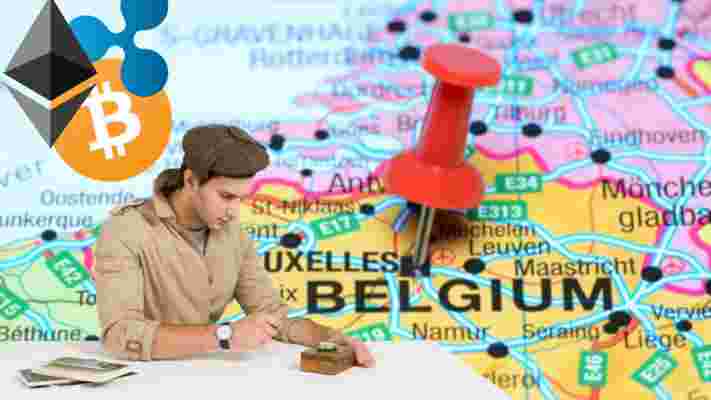 In a special warning to local investors , FSMA declared it prudent for Belgians to keep a serving of moules-frites between themselves and the businesses behind the following 14 websites:
www.ajassetmanagemenom
abinet-finsburom
apital-coventrom
apital-secureom
apitalmarketing-internationalltdom
ashlesspaygrouom
obber-financeom
onseil-premiumom
ryptomonaieom
www.direct-eom
pargnecapitalom
www.gbe-capitalom
oneo-invesom
www.phoenix-gmom
Due to the seemingly endless threat of phony cryptocurrency companies, authorities added examples of common red-flags it feels are helpful for newbie blockchain investors.
"The principle remains the same: they offer you an investment they claim is secure, easy and very lucrative," FSMA warns. "They try to inspire confidence by assuring you that you don't need to be an expert in cryptocurrencies in order to invest in them."
"They claim to have specialists who will manage your investments for you. You are told that your funds can be withdrawn at any time or that they are guaranteed. In the end, the result is always the same: the victims find themselves unable to recover their money!"
This update marks the sixth time the Belgians have updated their cryptocurrency blacklist this year, after February's passionate post that urged the public to be smart when choosing digital asset investments.
The most up-to-date list can be found here . Even if you aren't located in Belgium, it's probably best to check it out, you know, just in case.