Binance has said it collaborated with UK police to uncover a criminal who earned more than $51 million (£41.6 million) by selling phishing scripts on the dark web .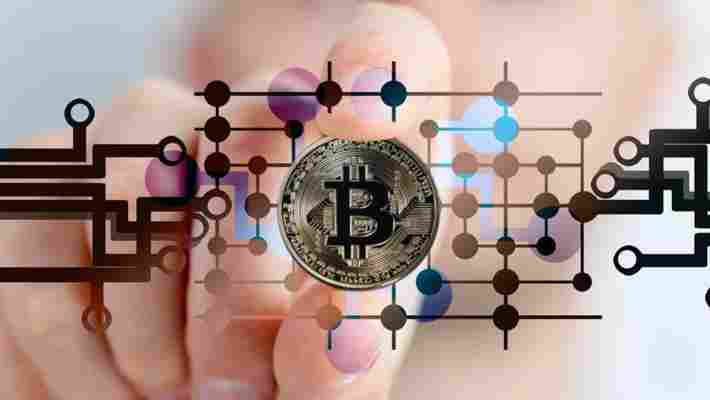 The exchange shared the news in a blog post , stating that it had worked with the Cyber Crime Unit of the UK 's Metropolitan Police Service earlier this year.
The phishing scheme was orchestrated by a Bulgarian suspect, which targeted customers in at least 53 different services.
Other criminals were able to purchase and use scripts to obtain personal information about customers by imitating legitimate companies
It's believed some 500,000 people were affected, most of whom were targeted via email , which contained common lures suggesting that accounts required verification or that victims were due a refund.
Although the cryptocurrency exchange did not disclose the individual's identity , a recent report by The Register identifies him as 37-year-old Svetoslav Donchev.
The criminal was recently extradited from Bulgaria to the UK , and stood trial just last week in London , pleading guilty to five counts of fraud and receiving a sentence of nine years in custody.
This isn't the first time Binance set out to help catch criminals , though.
Back in August, the exchange was being terrorized by users trying to siphon almost 300 Bitcoin (roughly $3.5 million at the time) out of the business . To counteract this, Binance offered a reward of up to 25 BTC ($290,000) to anyone who could help catch the miscreant.
Want more Hard Fork? Join us in Amsterdam on October 15-17 to discuss blockchain and cryptocurrency with leading experts.
Satoshi Nakaboto: 'Bitcoin price surges 6%, breaks out well above $10,000'
Our robot colleague Satoshi Nakaboto writes about Bitcoin every fucking day.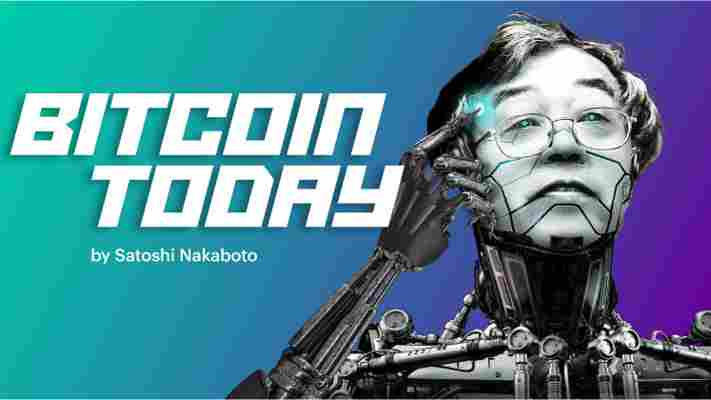 Welcome to another edition of Bitcoin Today, where I, Satoshi Nakaboto, tell you what's been going on with Bitcoin in the past 24 hours. As Habermass used to say: Let's pull this rabbit out the hat!
Bitcoin Price
We closed the day, September 2 2019, at a price of $10,346. That's a decent 6.03 percent increase in 24 hours, or $589. It was the highest closing price in six days.
We're still 48 percent below Bitcoin's all-time high of $20,089 (December 17 2017).
Bitcoin market cap
Bitcoin's market cap ended the day at $185,333,114,163. It now commands 71 percent of the total crypto market.
Bitcoin volume
Yesterday's volume of $17,248,102,294 was the highest in four days, 12 percent above the year's average, and 61 percent below the year's high.
Bitcoin transactions
A total of 327,099 transactions were conducted yesterday, which is 2 percent below the year's average and 27 percent below the year's high.
Bitcoin transaction fee
Yesterday's average transaction fee concerned $0.31. That's $3.40 below the year's high of $3.71.
Bitcoin distribution by address
As of now, there are 17,408 Bitcoin millionaires, or addresses containing more than $1 million worth of Bitcoin.
Furthermore, the top 10 Bitcoin addresses house 5.4 percent of the total supply, the top 100 14.5 percent, and the top 1000 34.5 percent.
Company with a market cap closest to Bitcoin
With a market capitalization of $185 Billion, Anheuser-Busch InBev has a market capitalization most similar to that of Bitcoin at the moment.
Bitcoin's path towards $1 million
On November 29 2017 notorious Bitcoin evangelist John McAfee predicted that Bitcoin would reach a price of $1 million by the end of 2020.
He even promised to eat his own dick if it doesn't. Unfortunately for him it's 89.1 percent behind being on track. Bitcoin's price should have been $95,653 by now, according to dickline.info.
Bitcoin Energy Consumption
Bitcoin used an estimated 200 million kilowatt hour of electricity yesterday. On a yearly basis that would amount to 73 terawatt hour. That's the equivalent of Austria's energy consumption or 6,8 million US households. Bitcoin's energy consumption now represents 0.3% of the whole world's electricity use.
Bitcoin on Twitter
Yesterday 17,337 fresh tweets about Bitcoin were sent out into the world. That's 9.2 percent below the year's average. The maximum amount of tweets per day this year about Bitcoin was 41,687.
Most popular posts about Bitcoin
This was yesterday's most engaged tweet about Bitcoin:
This was yesterday's most upvoted Reddit post about Bitcoin:
print(randomGoodByePhraseForSillyHumans)
My human programmers required me to add this affiliate link to eToro , where you can buy Bitcoin so they can make 'money' to 'eat'.
The Bitcoin bear is dead, but Tether drama could spell bad news for traders
The price of Bitcoin has "bottomed" – or so say the cryptocurrency analysts who predicted the end of the bear market . But, they're also warning the recent Tether drama could turn Bitcoin bearish again over the short term.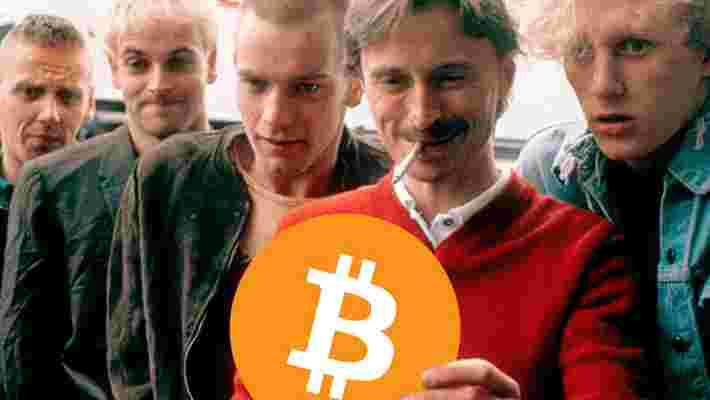 If that's true, Bitcoin would mirror 2015 market cycles that led to a bull market lasting two years, independent research firm Delphi Digital reports .
"In our […] report that we released in early December, we made a call that Bitcoin will bottom by the end of Q1 2019," said Delphi Digital. "We continue to stand by that call, we believe Bitcoin has bottomed."
"Bitcoin continues to trade relatively in line with its prior boom-bust cycle of 2013-2015. This period was also characterized by an extended bear market with multiple relief rallies on the way to lower lows," added Delphi Digital.
Bitcoin holders didn't cash out during recent rallies
Delphi Digital sorts Bitcoins by the last time they were moved with data called "Unspent Transaction Output" (UXTO). The length of time Bitcoin stays dormant is referred to its "UXTO age."
As cryptocurrency activity increases, the cumulative UXTO age of the network falls. Conversely, if it rises, one can infer less Bitcoin investors are "holding" their digital assets.
Delphi Digital's data shows the amount of people holding Bitcoin for longer than one year has steadily grown.
"If the December 2018 low holds, Bitcoin's bottom will have come almost a year to the day after its late 2017 peak. BTC's January 2015 price bottom was around 405 days following its December 2013 peak," said Delphi Digital. "This rough timeline aligns with our UTXO analysis."
The report explained that holders weren't really looking to profit from Bitcoin's recent rally that sent its price over $5,000 for the first time in months.
"As of April 23, 61.1 percent of Bitcoin has not moved in over a year," said Delphi Digital. "This 'one-year-plus' holder rate was 52 percent at the end of November, 57 percent at the end of January, and 60.3 percent a week into March."
This shows consistent growth in the percentage of holders who keep their Bitcoin between one and two years, which indicates those who purchased Bitcoin in late 2017 and early 2018 have kept their investments, despite the market tanking.
Delphi Digital expects to see more holding Bitcoin for at least two years by late June. Interestingly, the firm says the same thing happened when money flooded the cryptocurrency market in 2017.
"Following the prolonged leveling-off period in older bands, where we saw the few residual long-term holders finally act on their intention to sell, we're starting to see very gradual accumulation in both the 'three-to-five' year band and the 'five-year-plus' band," said Delphi Digital.
News and sentiment are key factors in Bitcoin bull markets
The report placed Bitcoin atop a list of the best-performing assets of this year, which includes gold and oil investments, as well as various exchange-traded funds.
Still, Delphi Digital co-founder Anil Lulla told Hard Fork that sentiment and news played a huge role in the chaos of the 2017 market. These factors will most likely continue to cause short-term market moves (especially when a bull market returns).
"I still believe news will sway this market in the near term given how young and immature it still is," said Lulla. "For example, look at a token like ENJ which went up over 800 percent in a few weeks based off a Samsung partnership rumor which was then confirmed."
Lulla noted he wasn't surprised to see the Bitcoin market suddenly drop after news broke that New York's attorney general had it in for mainstay stablecoin Tether .
Delphi Digital told clients it detected a sizable amount of user-sent funds from Bitfinex due to the uncertainty.
It said it was unclear how many more will sell their holdings entirely, rather than simply transfer them to another exchange.
Still, Lulla highlighted the market had reacted more to the positive news. The negative Tether story didn't create the panic most people expected.
"Obviously, this isn't apples-to-apples, given the significant difference in liquidity and total volume of these two scenarios – just trying to illustrate that people within the market will continue to trade the 'buy the rumor, sell the news' mantra," Lulla told Hard Fork.
In the long-term, Delphi Digital says the Tether drama will likely cause a "healthy wash-out" of suspicious actors from the space.
"We are not making any conclusions about this case as this is not our area of expertise, nor are we assuming that Bitfinex and Tether fall into the 'bad actor' category," said the firm. "We simply believe the seriousness of this legal action will accelerate the level of scrutiny regulators impose as they attempt to expel malicious actors from this nascent market."
You can read Delphi Digital's report in full here .
Did you know? Hard Fork has its own stage at TNW2019 , our tech conference in Amsterdam. Check it out .