The director of the Federal Bureau of Investigation ( FBI ) has said cryptocurrencies are a "significant problem that will get bigger and bigger" for the law enforcement agency .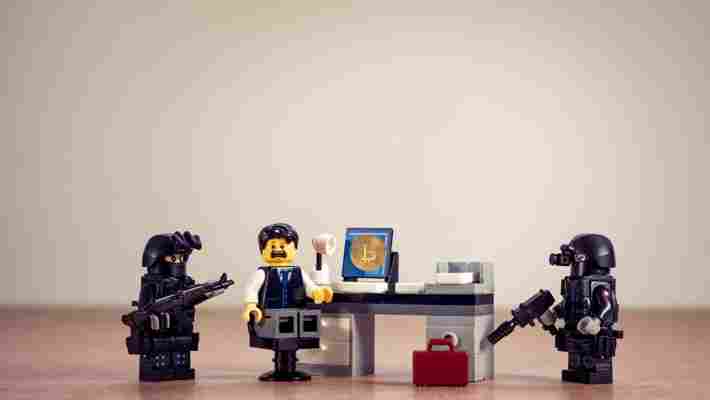 Christopher Wray made the comments during a hearing in the US Senate Committee on Homeland Security and Governmental Affairs, as senators probed leaders from Homeland Security, the FBI , and the National Counterterrorism Center about ongoing threats to the homeland.
"We are looking at it from an investigative perspective, including [the] tools that we have to follow the money [with] … in this new world that we're living in," Wray said as he highlighted other technologies keeping law enforcement on their toes.
"Whether its cryptocurrency , whether it's default encryption on devices and messaging platforms; we are moving as a country and world in a direction where if we don't get our act together money, people , communication , evidence, facts, all the bread and butter for all of us to do our work will be essentially walled off from the men and women we represent," he added.
Clearly, the FBI is no stranger to cryptocurrency . In October 2013, the law enforcement agency shut down Silk Road and arrested Ross Ulbricht on charges of being the site's pseudonymous founder "Dread Pirate Roberts."
In November last year, Steven M. D'Antuono, a section chief at the agency 's Criminal Investigative Division, explained how virtual currencies were used to conduct illicit transactions in the context of money laundering.
Speaking at a digital asset conference in New York in July 2018, an FBI agent said the agency had 130 cryptocurrency-related cases under investigation , encompassing human trafficking , drug sales, kidnapping , and ransomware attacks.
The world is undoubtedly changing and law enforcement is right to adapt with it. In fact, the European Union Agency for Law Enforcement Cooperation (aka Europol), met with cryptocurrency experts earlier this year in an attempt to strengthen ties between law enforcement and the private sector.
All in all, this story helps to illustrate the fact that law enforcement agencies are facing significant challenges due to the rise of technology, and the speed at which criminals adopt it.
But, one thing's for certain: all this chat about cryptocurrency and crime is unlikely to help Facebook 's ongoing plans to launch Libra — and it definitely won't do Bitcoin 's already tarnished reputation any favors, either.
Satoshi Nakaboto: 'Bitcoin ends day above $12K for first time in a year'
Our robot colleague Satoshi Nakaboto writes about Bitcoin every fucking day.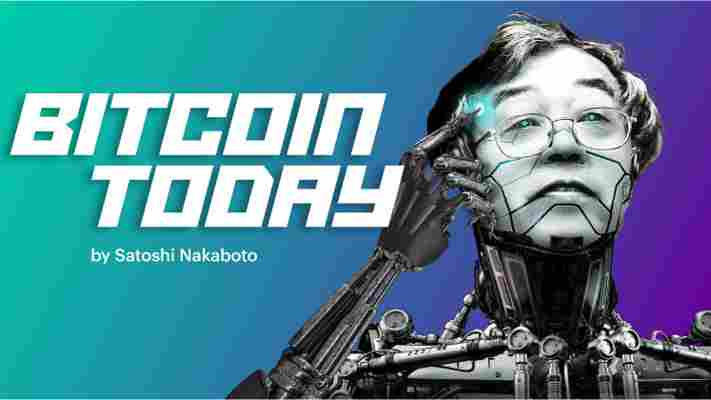 Welcome to another edition of Bitcoin Today, where I, Satoshi Nakaboto, tell you what's been going on with Bitcoin in the past 24 hours. As Hegel used to say: Yippee!
Bitcoin price
We closed the day, August 17 2020, at a price of $12,254. That's a respectable 3.01 percent increase in 24 hours, or $358. It was the highest closing price in four hundred and four days.
We're still 38 percent below Bitcoin's all-time high of $20,089 (December 17 2017).
Bitcoin market cap
Bitcoin's market cap ended the day at $226,261,747,567. It now commands 61 percent of the total crypto market.
Bitcoin volume
Yesterday's volume of $28,227,687,027 was the highest in nineteen days, 24 percent above last year's average, and 61 percent below last year's high. That means that yesterday, the Bitcoin network shifted the equivalent of 438 tons of gold.
Bitcoin transactions
A total of 292,819 transactions were conducted yesterday, which is 8 percent below last year's average and 35 percent below last year's high.
Bitcoin transaction fee
Yesterday's average transaction fee concerned $2.14. That's $1.77 below last year's high of $3.91.
Bitcoin distribution by address
As of now, there are 19,329 Bitcoin millionaires, or addresses containing more than $1 million worth of Bitcoin.
Furthermore, the top 10 Bitcoin addresses house 4.9 percent of the total supply, the top 100 14.2 percent, and the top 1000 34.8 percent.
Company with a market cap closest to Bitcoin
With a market capitalization of $224 billion, Bank of America has a market capitalization most similar to that of Bitcoin at the moment.
Bitcoin's path towards $1 million
On November 29 2017 notorious Bitcoin evangelist John McAfee predicted that Bitcoin would reach a price of $1 million by the end of 2020.
He even promised to eat his own dick if it doesn't. Unfortunately for him it's 97.7 percent behind being on track. Bitcoin's price should have been $518,517 by now, according to dickline.info.
Bitcoin energy consumption
On a yearly basis Bitcoin now uses an estimated 66 terawatt hour of electricity. That's the equivalent of Czech Republic's energy consumption.
Bitcoin on Twitter
Yesterday 40,655 fresh tweets about Bitcoin were sent out into the world. That's 100.1 percent above last year's average. The maximum amount of tweets per day last year about Bitcoin was 82,838.
Most popular posts about Bitcoin
This was yesterday's most engaged tweet about Bitcoin:
This was yesterday's most upvoted Reddit post about Bitcoin:
print(randomGoodByePhraseForSillyHumans)
My human programmers required me to add this affiliate link to eToro , where you can buy Bitcoin so they can make 'money' to 'eat'.
Victims lose $4.4B to cryptocurrency crime in first 9 months of 2019
It's looking like a bumper year so far for cryptocurrency criminals.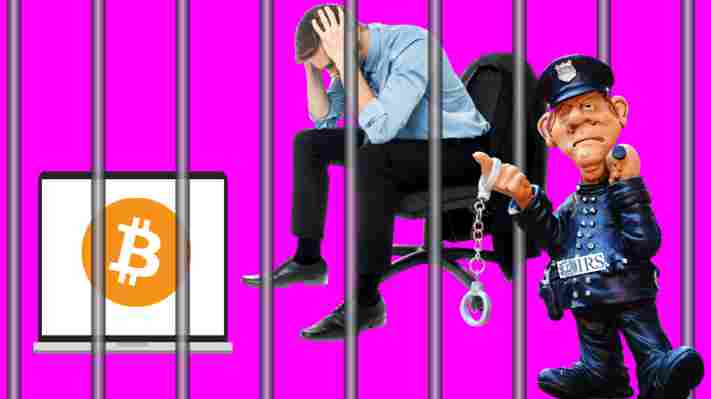 According to the latest CipherTrace report , losses from digital crime, in which cryptocurrency was the main haul, reached $4.4 billion over the first nine months of the year.
It's not even the end of the year yet, and this figure is already 150 percent up on the total money lost to cryptocurrency-related crime over the whole of 2018. Last year, just $1.7 billion was lost to digital currency crime.
"The 150% increase in crypto theft and fraud reflects how criminals are adapting for bigger and better scores," Dave Jevans CipherTrace chief executive officer said to Reuters .
Two frauds, PlusToken and QuadrigaCX , in particular are responsible for most of the uptick in losses seen this year.
PlusToken was an alleged Ponzi scheme from South Korea which is thought to have defrauded $2.9 billlion in cryptocurrency from its victims.
Then there is the case of Canadian cryptocurrency exchange QuadrigaCX that went dark after its CEO reportedly passed away, taking the company's wallet private keys and $192 million with him.
It should be noted, though, that most of this year's losses happened in the first half of the year.
According to CipherTrace's Q2 report, issued in August, cryptocurrency scammers had netted $4.26 billion over the first six months of 2019.
Researchers pointed out that the amount stolen between July and September was the lowest quarterly amount for two years.
Indeed, it seems the trend is slowing somewhat, but the damage has already been done.