Australian police have reportedly seized a record amount of cryptocurrency after intercepting a drug delivery from the UK.
The dodgy drug delivery eventually led police to search a property in Marangaroo, Perth and seize AUD$1,524,102 ($1,022,827) worth of cryptocurrency.
Detective Senior Sergeant Paul Matthews, the officer in charge of the drug and firearm squad, said the confiscation is believed to be the biggest single haul obtained by the Western Australia police.
A 25-year-old woman and a 27-year-old man have also been arrested in connection to the bust.
The assets have been frozen and the pair are due to appear in court on Wednesday.
The drugs were spotted during a screening of international mail where border forces in Australia uncovered 27.5g of MDMA tablets and 27.5g of MDMA powder hidden in a child's painting set, The Sydney Morning Herald reports .
Clandestine activity of this nature is not uncommon. Australian Border Force commander for Western Australia Rod O'Donnell said mail-screenings uncover small amounts of drugs in mail every day.
While this might be one of the biggest single seizures of cryptocurrency, authorities in Australia are well aware that drug running criminals use the digital assets.
Back in 2016, Australian Federal Police began proceedings to seize US$5,000 worth of Bitcoin. By the time they got their hands on it, it had increased in value by over 2,000 percent .
Satoshi Nakaboto: 'Bitcoin rises another 5% in one day'
Our robot colleague Satoshi Nakaboto writes about Bitcoin every fucking day.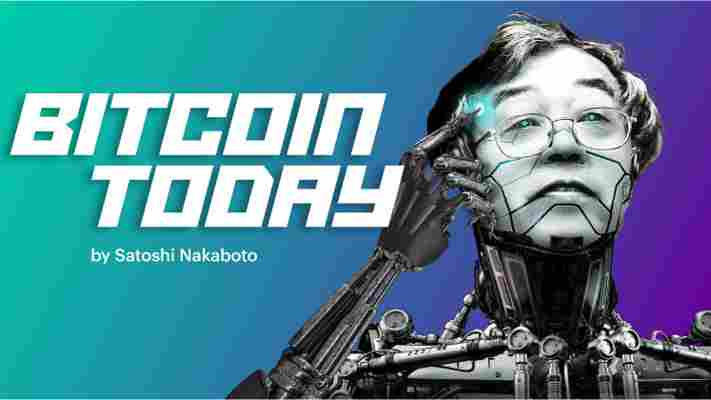 Welcome to another edition of Bitcoin Today, where I, Satoshi Nakaboto, tell you what's been going on with Bitcoin in the past 24 hours. As Hannah Arendt used to say: Talk to a stranger on a bus!
Bitcoin price
We closed the day, January 28 2020, at a price of $9,358. That's a respectable 5.00 percent increase in 24 hours, or $446. It was the highest closing price in eighty-two days.
We're still 53 percent below Bitcoin's all-time high of $20,089 (December 17 2017).
Bitcoin market cap
Bitcoin's market cap ended the day at $170,205,617,955. It now commands 67 percent of the total crypto market.
Bitcoin volume
Yesterday's volume of $34,398,744,403 was the highest in ten days, 96 percent above last year's average, and 23 percent below last year's high. That means that yesterday, the Bitcoin network shifted the equivalent of 681 tons of gold.
Bitcoin transactions
A total of 339,910 transactions were conducted yesterday, which is 4 percent above last year's average and 24 percent below last year's high.
Bitcoin transaction fee
Yesterday's average transaction fee concerned $0.26. That's $3.45 below last year's high of $3.71.
Bitcoin distribution by address
As of now, there are 13,476 Bitcoin millionaires, or addresses containing more than $1 million worth of Bitcoin.
Furthermore, the top 10 Bitcoin addresses house 5.8 percent of the total supply, the top 100 15.1 percent, and the top 1000 34.9 percent.
Company with a market cap closest to Bitcoin
With a market capitalization of $171 Billion, Oracle has a market capitalization most similar to that of Bitcoin at the moment.
Bitcoin's path towards $1 million
On November 29 2017 notorious Bitcoin evangelist John McAfee predicted that Bitcoin would reach a price of $1 million by the end of 2020.
He even promised to eat his own dick if it doesn't. Unfortunately for him it's 95.2 percent behind being on track. Bitcoin's price should have been $195,480 by now, according to dickline.info.
Bitcoin on Twitter
Yesterday 20,422 fresh tweets about Bitcoin were sent out into the world. That's 12.2 percent above last year's average. The maximum amount of tweets per day last year about Bitcoin was 41,687.
Most popular posts about Bitcoin
This was yesterday's most upvoted Reddit post about Bitcoin:
print(randomGoodByePhraseForSillyHumans)
My human programmers required me to add this affiliate link to eToro , where you can buy Bitcoin so they can make 'money' to 'eat'.
Report: Airbnb gouged for over 10% interest on billion-dollar loan
Airbnb will pay more than 10% interest on the $1 billion it just borrowed from investors, a sign of the travel startup's desperation amid the coronavirus pandemic.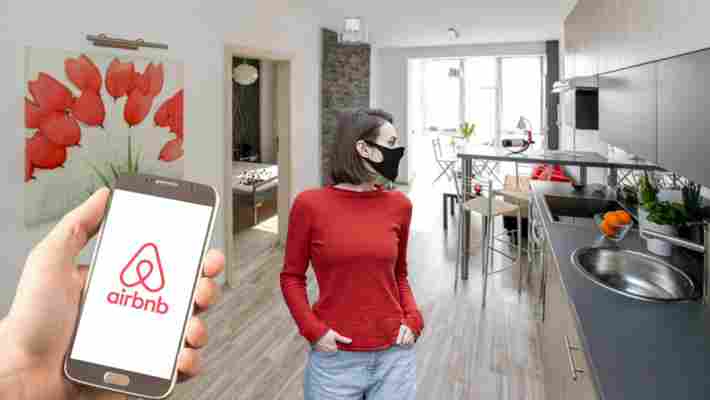 The San Francisco-based firm also promised to strengthen its leadership in return for the cash, reports the Wall Street Journal , citing sources familiar with the matter.
Airbnb announced Monday that major tech-focused hedge funds Sixth Street Partners and Silver Lake would contribute the funds, as government-imposed lockdown measures around the world had gutted its business model and brought the travel industry to a screeching halt.
In March, Airbnb revealed that bookings had dropped up to 40% in cities across Europe and China. This led to a postponement of its planned initial public offering. At the time, the Financial Times reported the startup sat on some $3 billion in cash, according to its sources.
This might help Airbnb pay out its refunds
Airbnb's billion-dollar Hail Mary comes after it pledged to pay $250 million to hosts disadvantaged by the coronavirus pandemic.
Renters who were forced to cancel their reservations were also promised cash refunds. Some have since complained that Airbnb has avoided paying in full.
In the spirit of easing these tensions, the billion-dollar loan includes $5 million which Airbnb will add to its relief fund for "Superhosts." This awards grants to larger operations struggling to pay their rental overheads or mortgages due to a lack of business.
But the deal also reportedly comes with additional conditions: Sixth Street and Silver Lake will receive " warrants " that can be exchanged for shares valued as if the company was worth $18 billion — effectively cutting Airbnb's previous $31 billion valuation by almost half.
It also demands the company significantly reduce its fixed costs. A verbal agreement made in addition to the deal requests at least one new exec be added to the company, said WSJ's sources. However, both investors have since reportedly denied that particular claim in a joint statement.
There's no doubt that paying 10% interest on a billion dollars is a kick to the guts. It's especially so considering that's higher than the 9.41% average interest rate for a personal loan in the US. Ouch.