Digital asset exchange Binance is launching a cryptocurrency lending platform later this month.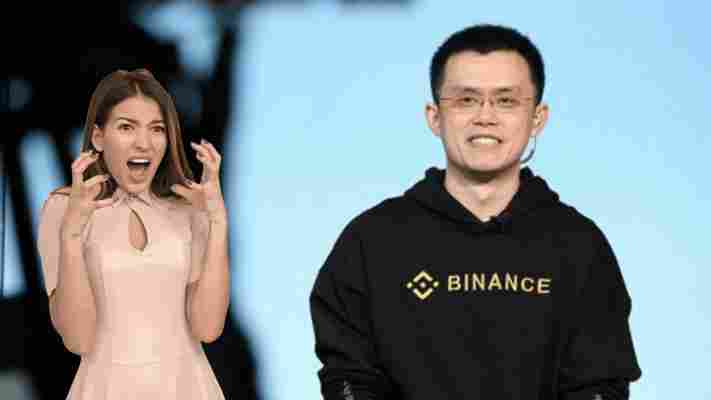 In a blog post published earlier today , the exchange announced what it's calling "Binance Lending." A platform which Binance CEO, Chanpeng Zhao, touted would let users " earn crypto in their sleep ."
Binance is positioning the platform as a "value-add" service for exchange users that hold idle digital assets. In other words, if you have some tokens or coins on Binance that you're just letting sit there, you could make some money by offering them for use in Binance's lending platform.
Users that lend out their dormant coins will earn interest over a two-week period. In the case of Binance's own coin, BNB, users could earn an annualized interest rate of up to 15 percent.
According to the announcement, the first phase of lending will be a 14-day fixed term of BNB, USDT, and ETC, starting on August 28, 2019 at 0600UTC.
Binance is capping the amount of coins that can be allocated to the lending scheme and is restricting it by lot sizes. Lending slots are being offered on a first-come-first-served basis. You can track the allocation of coins here .
I have a feeling there might be some dissatisfied users if they aren't able to subscribe and lend their coins though.
If it isn't making sense Binance also gave a break down of the interest a user can be expected to earn if they submit their coins to the scheme.
Let's pretend you buy 10 lots of BNB Lending, each lot includes 10 BNB so this is a total lend of 100 BNB. Over the two-week period you will earn 0.057534 BNB per lot, so for 10 lots that's 0.57534 BNB.
In other words, loan $2,635 and at maturity earn $15. I mean, thinking of it that way, is it even worth the hassle?
To some people, like margin traders, maybe . To most people, probably not.
Danish hustler jailed for laundering $500,000 worth of dirty Bitcoin
Bitcoin is not as anonymous as you might think. A Danish man has been handed a prison sentence after using the digital currency for ill-gotten gains.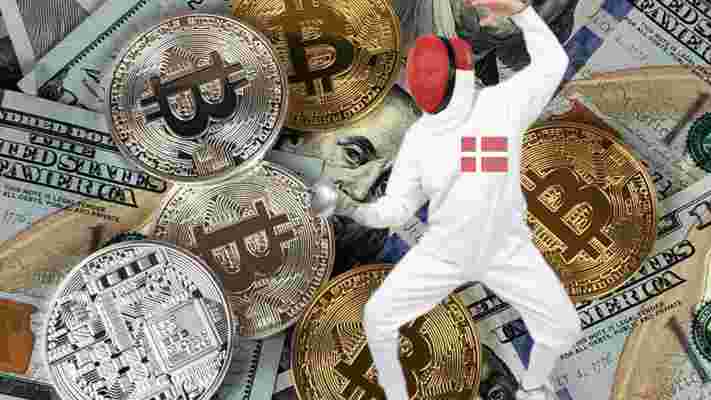 The 33-year old has been sentenced to four years and three months after pleading guilty to laundering dirty Bitcoin , a local police report states.
The perpetrator acknowledged in court that he had received several large sums of money which he knew came from criminal activity. He then exchanged the money into Bitcoin, and deposited the funds into overseas accounts belonging to his accomplices, local news outlet Trijo reports .
According to the police report, the man laundered over $500,000 (DKK 3 million) before being caught. The middleman has also been convicted of hacking servers and other people's computers to illegitimately mine virtual currency . This type of crime is also known as "fencing," where an individual knowingly buys stolen goods to resell them at a profit later.
The 33-year old's exploits were foiled after Danish police found one of his bank accounts was connected to a blackmail and extortion scam. It turned out the perpetrator was the figurehead behind this scam.
"Through the investigation of card abuse, we found an account in a foreign bank, where Bitcoin transfers from the 33-year-old man were seen," Police Commissioner Troels Jul Kjærgaard said in a translated version of the report.
Around 380,000 dirty Bitcoin ($2.5 billion worth at the time) was laundered between January 2009 and September 2018, according to cryptocurrency research group CipherTrace .
The Danish authorities aren't letting cyber-criminals go unchallenged, though.
" We have the competencies, and we are willing to prioritize the resources to investigate complex cases on the Internet," said the police commissioner.
The country's police have been using Bitcoin to trace criminals for a few years now. Indeed, it would seem their tactics have worked once again.
Did you know? Hard Fork has its own stage at TNW2019 , our tech conference in Amsterdam. Check it out .
North Korean hacking groups and copycats are going after financial institutions
State-sponsored and criminal actors are mounting a wide array of cyber attacks against the global finance industry with an aim to steal data and sabotage trading systems, according to new research.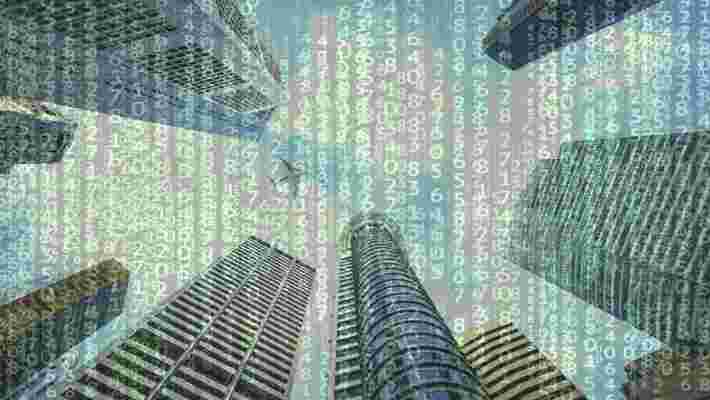 The report, published by Finnish cybersecurity firm F-Secure , detailed the increasing sophistication of these financially-motivated cyber attacks.
With financial institutions becoming a lucrative target because of their socio-economic importance, the attackers are exploiting the threat landscape to commit identify fraud, engage in insider trading, and inflict reputational damage that can run into millions of dollars.
"While North Korea is a unique case of a nation-state conducting financially-motivated attacks — many of which have been against the banking sector — the techniques used by the country's hacking units have also been adopted by organized crime groups, adding to their repertoire of ways in which to steal from banks," the report cautioned.
F-Secure broadly categorizes the threats into three: data theft, data sabotage, and direct financial theft. Financial information, like medical data, is very sensitive, and can come useful for attackers to blackmail victims and perpetrate a variety of social engineering attacks.
The report, in particular, noted how organized criminal groups inspired by North Korea have compromised banks' SWIFT international payments systems — a technique employed by state-sponsored Lazarus Group (APT38) to steal almost $1 billion from Bangladesh Bank back in 2016 .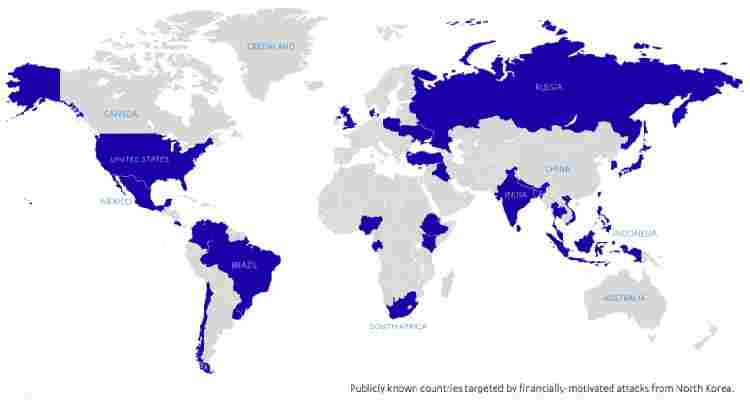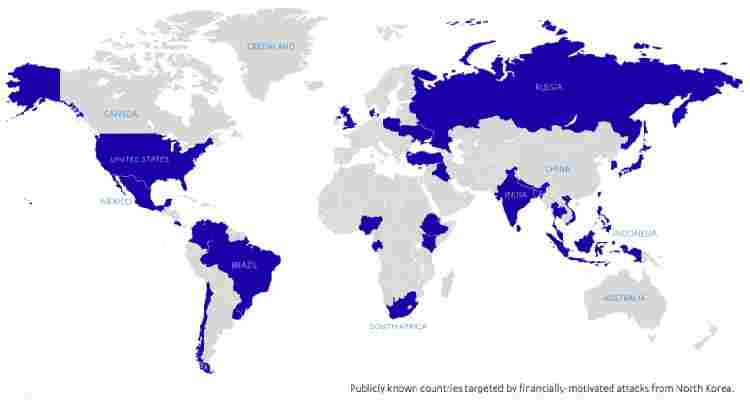 Furthermore, the sector risks being exposed to a new wave of attacks, including the use of distractive malware, supply chain compromises and targeted ransomware, that go far beyond traditional theft.
By employing ransomware or distributed denial-of-service (DDoS) attacks as a diversionary tactic to break into the victim's network infrastructure, and covertly abusing their computer systems to mine cryptocurrency (aka cryptojacking), the evolving capabilities of cyber criminals have resulted in sophisticated tactics, techniques, and procedures (TTPs) "trickling down" to other attackers.
The report also observes that the re-weaponization of exploits have enabled the threat actors to offer "cybercrime-as-a-service" on dark web.
A newly released research by IBM Security last week found that the average financial impact of a data breach costs businesses up to $3.92 million on average . Just a couple of days ago, US banking services firm Capital One disclosed a data breach affecting 106 million people across North America.
Researchers from Crowdstrike , likewise, warned nation-state hacking groups are increasingly targeting mobile devices in an effort to conduct espionage, intelligence gathering and sabotage of selected targets.
Whether be it by plugging data leaks or having robust security measures in place, the need for businesses to get better at detecting and defending against these attacks in order to protect its customers cannot be overstated enough.
"All in all, nation-states and cyber criminals alike have many reasons to attack the finance industry," the researchers said . "Understanding the cyber threats relevant to specific companies and industries is an important nut to crack as it can significantly boost the efficiency of many aspects of security, from high-level exercises such as risk analysis and management, down to the implementation of new technologies and procedures."