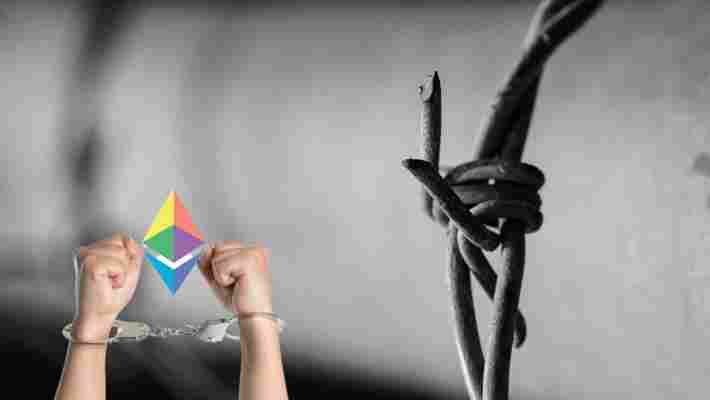 FBI asks victims of bankrupt QuadrigaCX cryptocurrency exchange to start snitching
The Federal Bureau of Investigation (FBI) is stepping up its probe into defunct Canadian cryptocurrency exchange QuadrigaCX.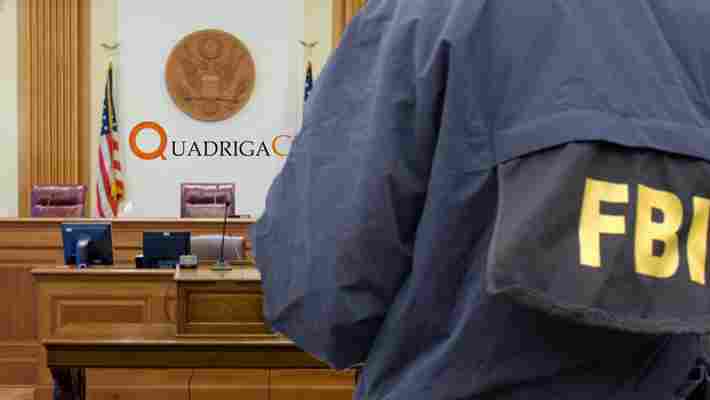 In an announcement yesterday , the FBI asked victims affected by the QuadrigaCX collapse to come forward and complete a questionnaire to aid with its "ongoing investigation."
"If you have questions or concerns about your QuadrigaCX account, or if you believe you are a victim, please complete the below questionnaire," the announcement reads. "Based on the responses provided, you may be contacted by the FBI and asked to provide additional information."
The questionnaire asks potential victims what their QuadrigaCX username was, and whether they provided personal identifying documents to the exchange – read that as providing know-your-customer (KYC) documents.
The list of questions goes on to ask respondents how much money they had in QuadrigaCX as of January 31, this year. It goes on to ask if the potential victim has any transaction records, deposit or wallet addresses, and if they ever sent or received funds using a US-based bank account.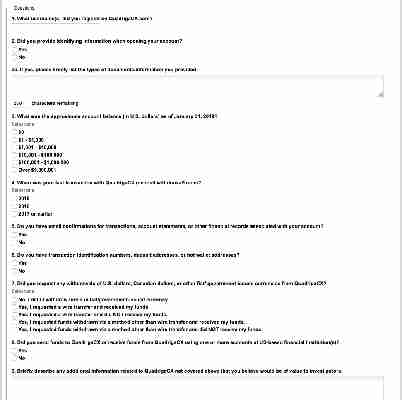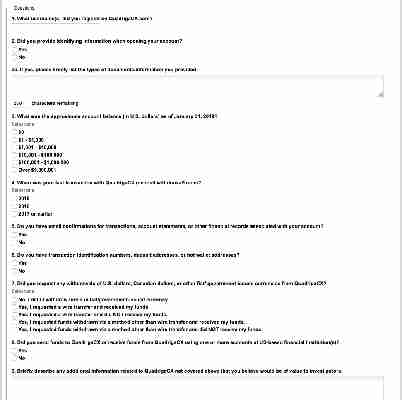 Respondents are also given the opportunity to outline any additional information about their relationship with Quadriga that may aid in the FBI's investigation.
Back in March, sources claimed that the FBI and the Royal Canadian Mounted Police were working together, probing the Canadian cryptocurrency exchange's collapse, according to Fortune .
With this latest announcement, the FBI confirms it's also working with Internal Revenue Service Criminal Investigation (IRS-CI), the United States Attorney's Office for the District of Columbia, and the Department of Justice's Computer Crime and Intellectual Property Section to conduct the investigation.
If you haven't been following the story, back in January QuadrigaCX's founder, Gerald Cotten, passed away. According to reports, he was the only one in possession of the company's cold wallets and private keys.
As a result, the exchange ceased operations, collapsed, and took over $130 million worth of users' funds with it . The exchange is currently under administration with Ernst & Young.
IOTA's Dominik Schiener is live at TNW2019 – tune in now!
Welcome to the first day of TNW Conference 2019, our flagship technology festival in Amsterdam. We're about to kick off our livestream at the eToro Studio, where we'll be chatting about the future of cryptocurrency and blockchain with some of the industry's leading experts.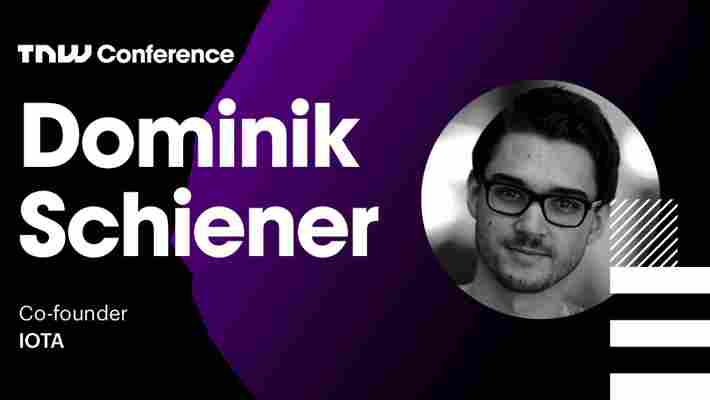 Joining us first is Dominik Schiener, co-founder of IoT-focused distributed ledger IOTA.
Tune in to the eToro Studio for our chat with him at 14:00PM (CEST) sharp by following this link .
Up next are:
14:20PM (CEST): Stephane Ifrah – Co-founder and CEO, NapoleonX
14:40PM (CEST): Gali Benartzi – Co-founder, Bancor
15:00PM (CEST): Yoni Assia – CEO and Founder, eToro
16:00PM (CEST): Francis Pouliot – Co-Founder and CEO, Bull Bitcoin
16:20PM (CEST): Zeeshan Feroz – CEO, Coinbase UK
There's plenty more where that came from. Check out the official schedule to discover the keynotes you don't want to miss, and watch them on our livestream page .
Curious to know more about the future of blockchain and cryptocurrency? Make sure to check out Hard Fork track (powered by eToro) where we'll be ruminating over some of the most pressing challenges in decentralized tech – and how we can solve them. Catch you there!