Welcome to the second day of TNW Conference 2019, our flagship technology festival in Amsterdam. We're live at the eToro Studio, where we're chatting about the future of cryptocurrency and blockchain with some of the industry's leading experts.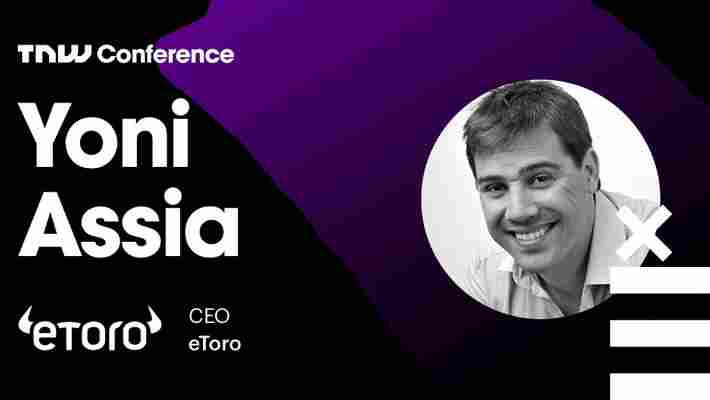 Up next is Yoni Assia, founder and CEO of eToro. To catch him talk, tune in to the eToro Studio at 15:00PM (CEST) sharp by following this link .
We'll have a short break after our interview with Assia. But don't worry – we'll be back at 16:00PM (CEST) for a conversation with Bull Bitcoin co-founder and CEO, Francis Pouliot.
We'll then end today's eToro Studio session with a chat with Zeeshan Feroz, CEO of Coinbase UK. Don't miss it!
There's plenty more where that came from. Check out the official schedule to discover the keynotes you don't want to miss, and watch them on our livestream page .
Moonday Mornings: Japanese ecommerce giant Rakuten may be getting into cryptocurrencies
With Bitcoin up 2.7 percent over the past week, the cryptocurrency market closed in the green this weekend. But is the trend here to stay or are the bears coming to leave investors bleeding yet again? Let's take a look at the news and find out.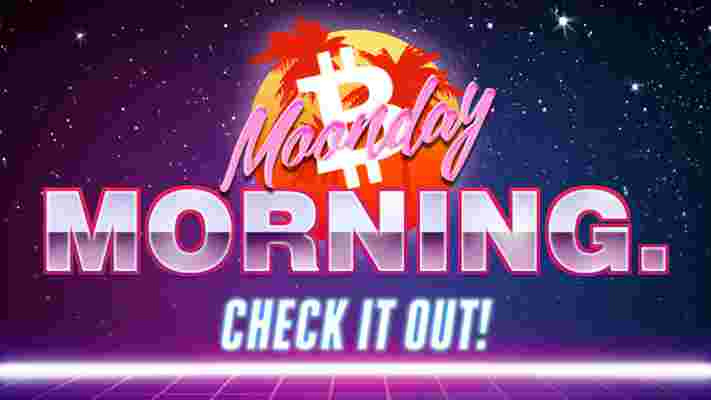 Here are some of the hottest blockchain stories you might've missed over the weekend:
1. Scammers be scamming. Mumbai police department has busted a group of swindlers involved in a racketeering scheme that amassed over $14 million worth of cryptocurrency (about 1 million rupees), The Times of India reports . The scammers launched a cryptocurrency called Cashcoin, promising to double backers' investments. According to Indian law enforcement, the fraudsters hustled a number of investors in the cities of Mumbai, Surat, Gujarat, and Uttar Pradesh.
2. Japanese internet behemoth Rakuten – often referred to as "Japan's Amazon" – might be getting into cryptocurrencies. In its latest earnings report , the company revealed an upcoming update to its Rakuten Pay mobile app will support a variety of payment solutions "embedded into one platform." Industry insiders are speculating some of these payment solutions will be cryptocurrency-based. We'll have to wait until March 18, when the update lifts, to find out.
3. In another episode of Mt. Gox drama, Blockne co-founder Brock Pierce has indicated his desire to relaunch the notorious cryptocurrency exchange and pay off all creditors who lost money years ago, when the exchange shut down. Pierce says that once the Mt. Gox is back up and running, the plan is to issue debt tokens that will represent customers' losses. Former Mt. Gox owner, Mark Karpeles, has voiced his doubt over how feasible Pierce's plans are, though. So don't count on it too much.
4. The United Arab Emirates is working on launching a waste permit management portal based on blockchain technology, local outlet Emirates News Agency reports . The portal will rely on the technology to " validate, process, and store transactions" in hopes of reducing the time the process of issuing permits from several days to a few hours. It'll be interesting to see how this vision pans out .
5. The central bank of Spain, Banco de España (BDE), isn't quite sold on Bitcoin. In a recently published report , the bank concluded that – due to its decentralized design and its intensive validation process – Bitcoin is not a particularly efficient payment system. As you could expect, the report goes on to suggest centralized systems are much better and cheaper to use for such purposes. No surprises there.
So there you have it: another week of wild scams, mainstream adoption rumors, unrealistic use case announcements, and banks throwing shade at cryptocurrencies. Sounds like a normal week of blockchain news, if you ask me.
Consider yourself filled in. Catch you next week!
Cryptocurrency named after India's 'Who Wants to Be a Millionaire?' ends in $250K scam
Indian government can set as many restrictions on cryptocurrency trading in the country as it wants, but it seems the local fraudsters and con artists can't be deterred.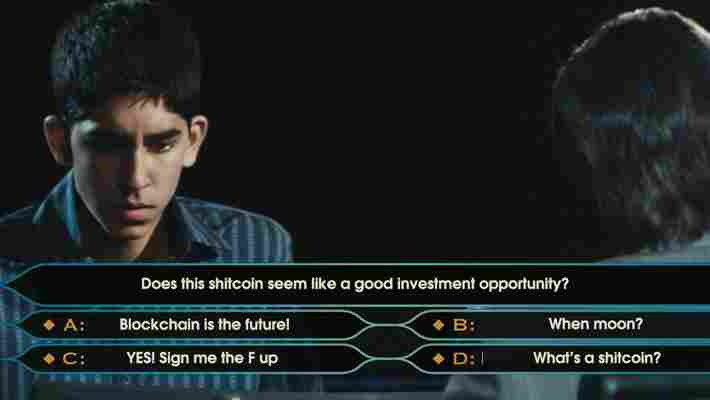 Police in India's financial hub Mumbai has booked a local resident Pritam Patil for duping $250,000 out of 12 people in an alleged cryptocurrency scam.
According to a report by local daily The Hindu, the accused asked the victims to invest in the initial coin offering (ICO) of his new cryptocurrency called 'KBC Coin,' with a promise of good returns. The victims were assured that a KBC coin worth $0.0056 at the time would rise to $1 by March 2018.
The ICO scheme seems to have been running since at least the cryptocurrency market surge of November-December 2017, but a case for fraud was only filed on Thursday last week with the local police by one Nanasaheb Patil.
According to the the victim's report, Pritam Patil along with his colleague Pintu Bajaj frequented his office for months asking them to invest in the KBC coin, shrewdly named after Kaun Banega Crorepati (KBC) – the popular Indian version of 'Who Wants to be a Millionaire?' hosted by Bollywood superstar Amitabh Bachchan.
Twelve people from the victim's company — including himself — decided to invest in the ICO. The victims claim they were asked to pay only in cash and weren't shown any registration documents of the company. The victims decided to invest anyway for reasons best known to themselves.
Following the investment, the accused changed the cryptocurrency's name to AFC Mint coin, and the website was later shut down in September 2018. When the victim contacted the accused, he was told that their business had shut and the victims will no longer receive any returns on their investment.
The company's website is no longer accessible, but a Hindi Youtube video from February 2018 can be seen warning users about this ICO potentially being a scam.
This is not the first time that a cryptocurrency scam has been uncovered in Mumbai. In June last year, local authorities discovered another $75 million ICO scam called Money Trade Coin (MTC), where a policeman was among the accused .
Investigations in cryptocurrency scams in India often hit dead ends as victims refuse to come forward to testify due to the regulatory uncertainty surrounding virtual currencies in the country.
It can be often difficult to tell apart a fake ICO from a real one, but many naive investors have been falling for half-baked token sale websites without doing their due diligence.
The US Securities and Exchange Commission (SEC) earlier set up a fake ICO website to warn cryptocurrency investors against such scams. Perhaps India can also benefit from similar educational programs on safe use of cryptocurrencies.