16 Important Tips For Buying Laptop
If you are looking for a complete guide that will help you select the best laptop within your budget then this is an important and interesting article you.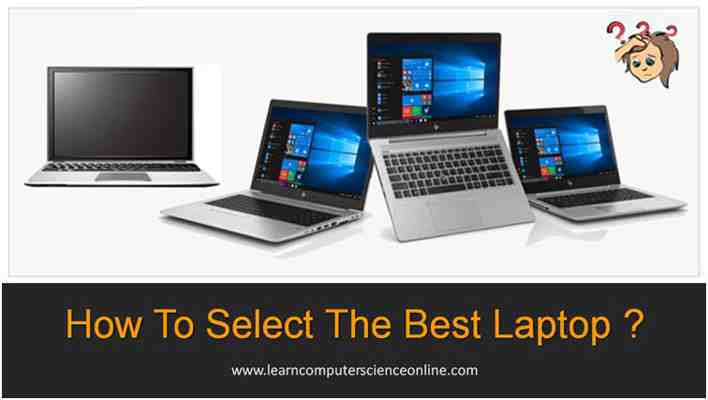 Selecting the best laptop is a challenging task.
The laptop market is over crowded with the presence of too many brands and too many models to choose from.
The selection process becomes even more challenging if you do not understand the technical jargon used to describe the various laptop models and their technical features.
How to Choose the Best Gaming Laptop
There are numerous technical features and specifications that you need to carefully consider when buying a laptop. With a desktop machine you can usually change some of the components later on if you feel like they were not the right choice.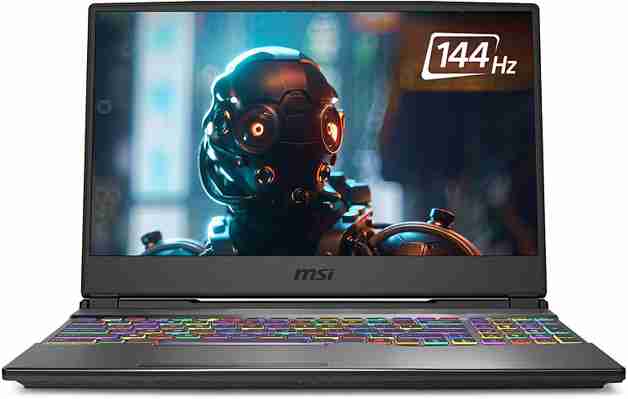 However, with laptops most things are usually fixed and you cannot change much in it. There its a must to carefully look at every little technical detail before getting one for yourself.
In a previous article we have already covered the most important factors that you need to keep in mind when buying a new laptop. Check out the article here:
9 Things to Consider When Buying a Laptop - The Ultimate Guide
While it is obvious that desktops remain popular for most PC gamers, they do not offer the portability that you get with gaming laptops. Moreover, gaming laptops also offer flexibility that allows you to do other tasks like word processing, video editing, and photo editing on the go.
Before you rush to your favorite computer store and get the laptop with the best specs, keep in mind that aside from the specifications of the laptop, you should also look into other aspects of the device you are going to purchase.
A while back I purchased 2 laptops. One was an Acer Swift 3 14" thin laptop for typing and blogging and another was a Asus TUF 17.3" RTX 3060, 144Hz gaming laptop. After using both the 2 laptops I found that there is a lot about laptops that needs to be carefully examined to avoid any post-purchase regrets.
The woes of cheap gaming laptops
Now a days you can get really powerful hardware in terms of cpu/gpu/ram in cheap/budget laptops. However there are premium laptops which are priced a lot higher with the same powerful hardware.
Have you ever wondered how can the same powerful hardware be present in both cheap and premium laptops. I learned the truth after purchasing my Asus TUF gaming laptop.
To be precise, cheap and budget gaming laptops actually make compromises on a lot of factors in a very neatly hidden manner. Here are some examples:
1. Cheaper display panel
IPS-Level TN panel instead of IPS panel - The IPS-level TN panels are actually TN panels with enhancements to make them work more like ips panels. It delivers satisfactory results, but is still a compromise in quality.
2. Poor Color gamut
Some cheaper gaming laptops may have 62.5% sRGB color gamut displays instead of 99.9% sRGB. This is a really big problem, because colors are displayed completely different from what they are intended to be. Pure RGB red #F00 appears like orange and pure RGB blue - #00F appears light sky blue. The colors are somewhat "faded" in their appearance because the display cannot produce that many colors.
Lower color gamut laptops are also very unusable for any graphics related work like image editing, because you would never know how the image is supposed to look actually. If you are getting a new gaming laptop, make sure that it has a 99% sRGB gamut display.
3. Cheaper wifi chipsets
Cheaper wifi chipsets like MediaTek Wi-Fi 6 MT7921 instead of Intel AX200 - The mediatek chipset has serious problems like disconnections when using
wifi5/6 and poor power management.
A lot of laptops do not mention this particular detail in the specs online. So it can be difficult to find. So go ahead and read online reviews and find out this particular detail. Prefer intel wifi chipset over mediatek.
4. Slower USB ports
Mix of USB ports with more Gen1 ports compared to Gen2 ports - Premium laptops offer more Gen2 ports.
5. Plastic body instead of metal body
This is not a huge downside, because plastic bodies have the advantage of making the laptop less heavy compared to metal bodies, but plastic certainly helps reduce cost because it is cheaper to manufacture. In terms of quality and durability, there are pros and cons of both. Plastic bodies if made of poor quality can be brittle and crack with little impact or even due to laptop's internal heat, whereas metal bodies if made very thin sheets will bend or dent with repeated impacts or pressure in daily use.
Metal bodies have other problems that I have seen personally. Being good conductor of heat, the entire chassis can heat up making typing uncomfortable. Also the super flat metal surface makes it slippery and less tolerant of hand sweat making typing uneasy. This problem does not happen with plastic chassis as its a poor conductor of heat and with textured surface can handle sweat very well.
Finally the look and feel of plastic bodies (like color, texture, shape) can be customised heavily whereas metal bodies have limitations in this area when considering cost of manufacturing.
Important features to check
Now lets take a look are the core features one by one. These are the important tech specs that you must absolutely check when selecting your first or next gaming laptop.
Graphics Card/GPU and TGP - RTX 3060/3070/3080, GTX 1650/1660 etc.
CPU - Intel or AMD, 6 core or 8 core, Intel 11th gen, Ryzen 7 5800H etc.
RAM - 8GB or 16GB
Storage - NVME or HDD
Display - 15.6" vs 17.3", 120 hz/144 hz/165 hz/240 hz/300 hz/360 hz display
Keyboard - Regular vs RGB, Layout matters
1. The GPU - RTX 3050/3060/3070/3080
The first hardware component that you should look at when buying a gaming laptop is the gpu. Its the graphics card that actually processes all the game graphics, and without a good one, you might not be able to run the game at all. The gpu also has a significant impact on the price of the laptop.
Popular Graphics cards available in gaming laptop include:
GTX1650 / 1660Ti
RTX 2060 / 2080
RTX 3050 / 3060 / 3070 / 3080
A more powerful gpu will let you run the games with higher graphics settings and higher resolutions and higher refresh rates. If you want more FPS, you want a more powerful gpu. If your gpu is not good enough, you would have to compromise on one or more aspects, that is either the graphics settings will have to be kept low, or the game would have to be run at lower resolution or at lower refresh rates.
Laptops don't come with an upgradeable gpu so choosing the right one for you is really important, because it cannot be changed later on.
Below, we created a list that should help you out in choosing the right graphics card based on your needs.
Entry Level Gaming - RTX 3050, GTX 1650/1660
If you are an individual who casually plays ESports titles like CS:GO and Dota 2 with a few instances of running modern triple-A titles then you can settle for an entry-level graphics card like Nvidia's GTX 1650 or 1660 or RTX 3050 if you want ray tracing or the AMD RX 5500M. Having these graphics cards on your laptop would allow you to run low to mid settings on most games with decent FPS.
Laptops with these graphics cards would usually come around $700 to $1000. You can look into Acer Nitro, Asus TUF, and Lenovo's Ideapad L340 gaming laptops which have variants that house Nvidia's GTX 1650 paired with a decent processor.
Mid-Level Gaming
For individuals who prefer high graphics settings, it is suggested that you get a laptop that has the latest RTX series cards from Nvidia. To be specific, the RTX 2070 / 3060 is a decent graphics card that would be enough to run most titles on high settings at 1440P or lower. AMD's RX 5600M is not as powerful as the RTX 2060, but would still be able to run most titles at high settings.
A good laptop at this price point is the Acer Predator Helios 300. For around $1000, you get a laptop that packs an RTX 2060 paired with an Intel i7-10750H.
On the other hand, you can also opt for cheaper options like the Acer Nitro 5 that is also equipped with an RTX 2060 but with an older 9th Gen Intel Core i7.
Top Level Gaming
If you are planning to run the latest triple-A titles on your system on maxed-out settings at the highest resolution possible, then you should go for RTX 2070 / 3070 / 3080 graphics card.
However, laptops that come with these GPUs can easily go over $3000 with the RTX 3080 models that would often have a 8 core/16 thread cpu as well.
If you are looking for the bare minimum laptop for top-level gaming, then you should take a look at the ASUS ROG STRIX G15 or MSI GL65. Priced at around $1500, these laptops come with an RTX 2070, 16GB of RAM, and an Intel Core i7 processor.
On the other hand, if you want the top tier laptops with maxed out specs, then you should consider getting the Razer Blade Pro or an MSI GT76 Titan. Both laptops are equipped with an RTX 2080 Super which is the best performing GPU available for laptops. Options like the ASUS ROG Zephyrus S and MSI GE75 Raider are also a good buy as they both house an RTX 2080 Super and are a thousand bucks cheaper.
Check out the following post:
Top 8 Best Laptops with RTX 3080 GPU in 2023 - Asus / Razer / MSI / Alienware
While it is true that the life of a gaming laptop is on the GPU, other components such as CPU and RAM also come into play in enhancing the performance of your system.
TGP - An important factor
A very important hardware specifications in regards to the GPU is the TGP or Total Graphics Power. It indicates, the amount of power that the laptop will provide to the gpu under heavy load.
For instance RTX 3060 laptops come in variants that provide 95W or 130W power to the gpu. Higher power would mean higher performance since the clock frequency can be boosted to higher levels. With more powerful gpus like the RTX 3080 the tgp becomes an even more important factor since lower power, can lead to significant drop in the performance.
At the same time, higher tgp would also mean more heat and the need for more powerful cooling. Cooling efficiency cannot be easily determined by just reading the specs and it is something that has to be tested. So it would be a great idea to check some review videos on youtube to see what others are saying about the cooling performance of the particular laptop that you are interested in.
2. CPU
If you have lots of money to spend, then you can get a top tier Intel Core i7 or Ryzen 7 series processor on your system which can come in handy if you plan to do some video editing and rendering work on your laptop.
However, most games today benefit from a good GPU rather than a powerful CPU so an Intel Core i5 or Ryzen 5 series is already enough.
Specification-wise a 4core-8thread processor would be able to run most games provided there is a good graphics card like GTX 1650 in the laptop.
If you want a cheap gaming laptop you can go for a processor like Intel i5-9300H which is a 4core/8thread cpu.
If you have a decent budget you can go for a processor like Intel i7-10750H which has 6core/12 threads, or AMD Ryzen 7 4800H which is a 8 core/16thread processor.
When it comes to cpus, amd processors are cheaper than intel ones, and perform better.
3. RAM
For simple day to day tasks like browsing and streaming videos, a laptop with 8GB RAM would work but we recommend 16GB as the base minimum. This will ensure that you don't run out of memory when occasionally doing some memory intensive task.
For gaming, we strongly recommend a laptop with a minimum of 16 GB RAM. Anything lower than that will cause bottlenecks and will cause the in-game FPS to drop.
Most gaming laptops, if not all, support RAM upgrades, so we strongly suggest that you upgrade it to at least 16GB, if it does not come with the laptop by default. Or you could just get a 16GB ram laptop if you don't want to go to the store to upgrade it.
4. Storage
One of the most important parts of your system is storage. We suggest that you look for a gaming laptop that offers both SSD and HDD. For capacity, a 128 GB SSD is enough to serve as your boot drive and match it with at least 1TB HDD for game storage.
Game installations take a lot of space on the disk. If you plan to install multiple games then make sure that you have lots of space as well. Laptops with large ssd storage will be more expensive compared to HDD storage laptops.
SSDs are faster in terms of game loading time, however after that it does not really matter whether its a ssd or hdd.
So if you are low on budget, consider getting a laptop with small 128GB SSD with large 1TB hdd.
And if you have a decent budget then you might go for a 512GB or 1TB SSD directly and use it for installing games. SSDs are more expensive but also many times faster compared to HDDs. If you do not plan to install a lot of games and only play a few selected games that you know will not take a lot of space, then you might just get a laptop with 256GB ssd. But make sure that you know in advance your requirements.
Incase of HDDs, make sure that you are getting hard drives that run at 7200 RPM and avoid slower drives that peak at 5400 RPM. If you want faster boot times, you can opt for a laptop with an M.2 NVME SSD which is the fastest storage available for laptops and desktop PCs.
Like your RAM, hard drives are also upgradable for most gaming laptops so if the 1TB storage capacity is not enough for you, then you can always opt for 2TB hard drives or higher.
We recommend getting a laptop with 512GB SSD with no HDD. Not having HDD will make the laptop lighter and process lesser heat. This will make the laptop more portable as well.
5. Laptop Display
As we all know, laptops come with their own screens so be sure to consider this when getting one. Check out some of the key points that you should look for on a good gaming laptop display.
Size
While laptops are basically portable, most gaming laptops come with 15.6" or 17.3" display screen. In this case, selecting the size of your screen would also determine the size of your gaming laptop.
Opting for a smaller 15 or 14-inch display would give you a lot of portability which may come in handy if you travel often from one place to another. However, if you prefer a more immersive gaming experience, then you should get a gaming laptop with a bigger 17.3" display like the Asus TUF A17 Gaming laptop.
Resolution
For the screen resolution, higher doesn't always mean better. When choosing your display's resolution, you should take into consideration the gpu's capacity.
Running a 4K resolution screen on a GTX 1650 graphics card is not a good idea. This will cause your system's performance to go down since the GPU simply cannot handle 4K gaming well.
Given this, make sure that your screen resolution matches the optimal resolution that your graphics card can handle.
At the moment, 1920x1080 (FHD) and 2560x1440 (QHD) are the common resolutions on gaming laptop and they are available on both 15.6" and 17.3" resolutions. A higher resolution would certainly display sharp and crisp images due to higher pixel density but at the same time require a more powerful gpu when playing games to generate more pixel data.
For resolution we would only recommend the standard Full-HD resolution of 1920x1080 as most graphics cards can handle it well. RTX 3050 and RTX 3060 are the most common gpus found on budget gaming laptops.
If you are looking to run games on a QHD display laptop then I would suggest going for a RTX 3080 laptop. Doing simple maths one can see that a QHD display has nearly 70% more pixels than a FHD display, so you would technically need nearly twice as powerful gpu compared to RTX 3060.
Alternatively you could connect an external gaming monitor which has a resolution that is more compatible with the laptop's gpu.
Refresh Rate - 120 hz/ 144 hz/ 165 hz/ 240 hz / 300 hz / 360 hz
For regular laptops, the refresh rate of its display is usually 60 Hz/75 Hz. This is not enough for gaming specially if you are playing online FPS titles or other fast response games.
Gaming laptops come with a higher refresh rate displays starting from 120 hz and all the way upto 360 hz. Most standard budget gaming laptops come with a 120hz or 144hz refresh rate display.
Higher refresh rate meanss an overall smoother gaming experience as frames transition faster with less lag.
However keep in mind that higher refresh rate laptops are more expensive and playing games at higher refresh rates also requires more powerful graphics cards as well.
With modern fps games like Counter Strike, Fortnite and Valorant, you would need an RTX 3060 graphics card for 144+ FPS with highest graphics settings.
And for 165+ FPS you would need an RTX 3070 or RTX 3080 which is the most powerful gpu currently available on gaming laptops.
For instance the Asus TUF A17 Gaming laptop comes with a 144Hz display with an Nvidia RTX 3060 gpu and manages to deliver 144+ fps on most games.
If the graphics card is not strong enough you would have to run the game at lower graphics settings and compromise on the in-game visuals or suffer lags with lower frame rates.
6. Laptop's Keyboard
Last on our list is the keyboard. When it comes to this category, the deciding factor all boils down to the preference of the user. However, here are some factors that you should also consider on your laptop's keyboard.
Backlighting
If you are spending a good amount of money on a laptop, it must have a backlight at least. Most gaming laptops come with backlit keyboards with some even equipped with RGB lighting that you can customize based on your preference.
Key Feel
While you are buying a gaming laptop, it is also nice to have a keyboard that is easy to type on if you ever find the need for basic word processing. What you should look for is a keyboard that is not hard to type on but also not too soft to avoid accidental keypress.
The Razer Blade Pro's keyboard is one of the best which utilizes their own low-profile mechanical switches with an actuation rating of 65g. On the other hand, Gigabyte's AORUS 15G's keyboard is equipped with OMRON's mechanical keys with an actuation point of 1.6mm which gives you that tactile feel and comfort when typing.
Anti-ghosting/N-key Rollover
These features would ensure that you perform at your best when playing games. Anti-ghosting and N-key rollover would allow you to press different keys simultaneously and it would all register as input. This is important in games that require you to hit several keys at the same time to perform a specific move or task in-game.
7.Ports
Make sure that the laptop has an HDMI output port, which most laptops these days have anyways. The HDMI port will allow you to connect to an external monitor or television if you want to play the game on a screen larger than a laptop.
I personally like to play Asphalt 9 - Legends on my 42 inch Sony Bravia television. The experience of playing on a larger screen is far superior to any other display.
A lot of laptops also have usb-c ports with DisplayPort support. This enables the laptop to send video output data over usb-c port to a DisplayPort connector. So if your external monitor has DisplayPort, then you can connect the laptop to it using a usb-c to DisplayPort cable.
Nvidia Optimus
Most gaming laptops now a days actually have 2 gpus. The first is the integrated gpu or igpu that is built into the processor, and the other is the dedicated nvidia or amd radeon gpu. On Nvidia laptops, the Optimus technology is built in by default.
With the optimus technology implement, the laptop's internal display is connected to the igpu and the dedicated gpu like nvidia rtx sends all video data to the display via this igpu. This approach causes some slowdown in the video processing and affects the fps of games.
The dgpu does the 3d processing for the game and then sends the video data to the display via the igpu which is slower and can cause a bottleneck.
As a simple workaround, most laptops will have atleast one video output port which is directly connected to the dedicated gpu so that you can take video output directly from the more powerful gpu that renders higher fps. On some laptops the HDMI port is connected to the dgpu whereas on some laptops like the Asus TUF A17 the HDMI is also connected to igpu, along with a usb-c which is connected to the dgpu.
So if you want to get the maximum performance and fps from your discrete gpu using an external monitor then check the specs carefully to find out which port is connected to the dgpu.
For example when I played Fortnite using and external monitor connected via the usb-c port on my Asus TUF A17 laptop, I got around 5-7 frames more per second which was a significant increase at the FPS levels of 85-90. Other games might see an even greater increase in their fps when using video output from a dgpu connected port.
Some newer laptops also have a feature called a MUX Switch which allows the user to completely disable the igpu even on the internal display, which makes the dgpu deliver its full performance all the time and in all configuratons. However this feature of mux switch is not available on most budget gaming laptops at present, though it might become a standard feature in future.
RJ45 - LAN Port
Besides an HDMI port, you might also want to look for a RJ45 (Ethernet) port on the laptop. When playing multiplayer games online, it is imperative to have a connection that has the fastest possible speed and the lowest possible lag and latency.
The internal network setup or LAN hardware plays an important role, where wifi connections are slightly slower than ethernet connections. If you play fast response fps games that need fast network then consider ethernet connection.
The RJ45 port comes in majorly 2 variants, that is a 1 Gbps and a 2.5 Gbps. The faster 2.5 Gbps is found on more expensive laptops whereas the 1 Gbps is a standard on most gaming laptops these days.
8. Other Factors
Besides all the above mentioned factors, there are a few more hardware aspects of a laptop that you might want to consider. These include the battery rating, weight of the laptop and the output ports.
Weight
Gaming laptops by design are slightly bigger in size and heavier in weight compared to normal productivity laptops. For example take a look at the Asus TUF series, Acer Nitro series, HP Victus, Lenovo Legion series. All of them have a bigger chassis size and often made of plastic.
The Asus TUF A17 gaming laptop for instance is around 2.6 kgs in weight which is certainly heavy and not a good option for portability. The A15 15.6" model of the same laptop is around 2.3 kgs which is still not very portable.
Laptops have powerful gpu that need to perform at their maximum level which leads to high power consumption (upto 130W TGP or more) and consequently more heat. Therefore gaming laptops have more powerful cooling systems with dual fan modules, larger heatsinks and more air intake and exhaust vents. This makes them larger and heavier.
Also worth mentioning is that gaming laptops will also have large capacity batteries to power such powerful hardware. For example 90 W-hr batter.
If you want a balance between gaming performance and portability then either go for an expensive gaming laptop that is lightweight, or go for a laptop that has medium level hardware specs and is light weight as a result.
Battery Rating
Lets get it straight, playing games is a power consuming operation for a computer and it drains battery very fast. A laptop that lasts over 6 hours under normal usage conditions will not run for over 3-4 hours when playing intensive games.
If you really have a need to play games on the go when ac power is not available to the laptop then you might have to consider a laptop with higher rated battery like 81 W-h. The rating is in watt-hours. However keep in mind that a more powerful battery is bigger and adds to the weight of the laptop making it heavier which might defeat the entire purpose of portability and playing on the go.
A less graphics intensive game like Age of Empires might run for several hours before the battery goes off, whereas games like Call of Duty, GTA or even Tomb Raider have a lot of 3D rendering going on and will make the gpu consume a lot of power, thereby eating up the battery much faster.
This is a tricky situation and you would have let go one of the things. So make your choice wisely.
And if you plan to play only when the laptop is connected to AC power then you are brilliant guy who has nothing to worry about.
Gaming Laptops from Different Brands
As mentioned above, there are hundreds of laptops on the market from various brands. The biggest laptop manufacturers like MSI, ASUS, DELL, and ACER have their own line of gaming laptops which offer unique features to cater to different kinds of gamers.
If you want to know about the gaming laptops that these brands offer, check out the list we've created below:
1. Acer
Acer is known for its budget segment gaming laptops that offer value for money like their Nitro series. Their best-selling Nitro laptop currently is the one with a GTX 1650 and an Intel Core i5 processor. On the other hand, they also offer products like the Predator 21X that features an incredible curved display powered by two GTX 1080 TI on SLI.
2. Asus
Most gamers would probably have an idea if you mentioned the word ROG. Republic of Gamers (ROG) is the gaming line of Asus which has been popular not only amongst laptop enthusiasts but also with desktop builders.
Recently, they introduced their TUF series laptops that are much affordable compared to ROG.
For around $850, you can get an ASUS TUF A15 laptop that features a Ryzen 5 processor paired with Nvidia's GTX 1650.
3. Dell
Dell's Alienware laptops are one of the most popular gaming laptops with unique designs that captured the attention of most gamers. Recently, their focus is on thin and light gaming laptops like the Alienware m17. All variants of the m17 are equipped with an Intel Core i7 processor and you can select between GTX 1660 TI or a much powerful RTX 2060 and 2070 for your graphics card. A base variant sporting AMD's RX5500M GPU is also available.
4. Gigabyte
Gigabyte also offers its own gaming laptops called AORUS. Most of their gaming laptops like the AORUS 7 sports a 144Hz high refresh rate display which you can pair with a GTX1660 or the latest RTX 2000 series graphics card. Gigabyte also offers laptops with mechanical keyboards that feature OMRON switches like the AORUS 17X and AORUS 15G.
5. Lenovo
Lenovo's legion lineup was recently redesigned to be more minimalist making their gaming laptops light and thin without lacking in performance. Their latest Legion 5 models house the latest Ryzen 4000 series processors and the new Legion TrueStrike keyboards. Their latest TrueStrike keyboard has a 100% anti-ghosting rating paired with soft-landing switches to boost your gaming experience.
6. MSI
Known for having laptops that are black and red, MSI's Titan and Stealth lineup are among the most popular gaming laptops today. Their GS65 Stealth model houses a decent GTX 1660 TI, 16 GB of RAM, and a 512 GB NVME SSD. Matched with their famous dragon logo, MSI's Dragon Center allows users to take control of their system with features like performance profiles, system monitoring, and fan control.
For review of the best MSI gaming laptops check our articles here:
7. Razer
If you love RGB, then Razer has a lot to offer with its Chroma product line. Known for its simple yet elegant designs, Razer is the first laptop manufacturer that focused on gaming laptops. Their popular Razer Blade 15 base model is equipped with an RTX 2070 paired with an Intel Core i7 and has some fancy features like Chroma RGB and Thunderbolt 3 ports.
Conclusion
In summary, a gaming laptop is a good investment for users who prefer portability. However, they are not good when it comes to upgradability, particularly with CPU and GPU.
With this, opting for mid to top-level gaming laptops would be a better option even if they cost a bit higher.
Mid to top tier gaming components would be better for future-proofing your gaming laptop, making sure that it can still handle new games in the coming years.
How to decide a laptop configuration? Laptop buying guide India 2021
In this post, let us discuss how to select the right laptop for your personal or office use. It would be helpful to select the best laptop configuration if you know the things to consider before buying a laptop.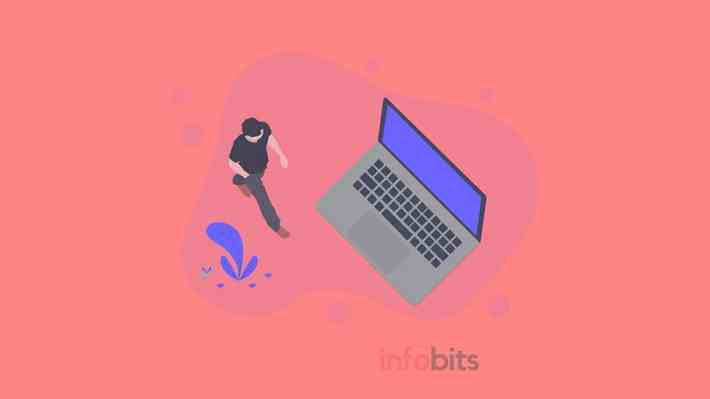 Smartphones and tablets are the primary devices most of us have. Yet these devices' smallest screen form factor creates problems in productive work, even though they have the same hardware power as conventional laptops.
In this new age of mobile devices, a lot of people are relying on laptops for their productive activities. We don't forget people who like desktop PC environments, particularly institutions and shops.
Nowadays, a lot of laptops are available on the market from different brands and it is a very cumbersome task to choose the best configuration laptop for our use. But if you keep the following points in mind, it will be very easy for you.
Relevant things to know before buying a laptop are the following. Understanding these things will enable you to pick a laptop for your needs and you may consider this article as a laptop buying guide for India especially.
See the latest best laptop deals on Amazon.
1. Determine Whether You Want a Laptop or a Desktop PC
Mostly you have come to this page after a determination to buy a laptop. But still, you realize the Pros and Cons of a laptop as it is an investment for a long time.
Processing Power
In earlier days, Desktop processors are more powerful than their laptop counterparts. But modern laptop processors are just as powerful as desktop processors. But there are still some advanced industrial programs that can't be run on a laptop.
Portability
Laptops are very portable, and it's an important thing to attract people. Modern laptops are getting lighter and thinner, making them more portable. But because of this portability, their laptops will be lost or stolen at any time. So care needs to be taken to avoid this.
Space to Accommodate
A laptop needs less space to accommodate in your home or office. But your desktop needs more space to accommodate your CPU Tower, Monitor, Keyboard, Mouse, and UPS (if any).
Power Back up
The provision of a separate UPS is important in the case of a desktop computer if you are facing intermittent power outages. But no separate power backup is required for a laptop because it has a built-in battery.
Upgradability
Laptops are not as easy to upgrade as desktops. But there are a lot of upgrade options available for a desktop.
Heat Dissipation
Laptops are getting hotter than desktops. But there is plenty of space on the desktop to dissipate the heat produced in the cabin.
DIY Assembly
You can't make a laptop of your own choice. We are always forced to satisfy a laptop configuration more or less as per our requirements. But in the case of a desktop, we can assemble a PC according to our exact requirements by using components of our own choice even comparatively at a lower price.
2. Decide and Plan Your Budget
Your laptop investment budget is the next aspect to be considered. Laptops are accessible even for ₹15,000. But a good, efficient laptop is more expensive. But you'll get decent Windows or Linux laptops in the price range from ₹30,000 to ₹45,000.
Often select a laptop of high quality, better performance, and good display within your budget. You have to pay more for an Apple laptop (MacBook) than a Windows laptop with the same setup.
3. Select the Operating System
It also plays an important role in a laptop configuration. Laptops come with or without a pre-installed OS. The choice of the operating system depends solely on the use of the applications that you want on the laptop.
So check with your application vendors, which are the OS platforms where the application is available. The operating systems available are Windows, Linux, Mac OS, and Chrome OS.
Please note that Mac OS and Chrome OS are only available with Apple laptops and Chromebooks, respectively. Chromebooks are made by different manufacturers using Google's Chrome OS.
If you're going for one without a pre-installed OS, you can save a huge amount, and later you'll be able to install your OS as you want (Windows or Linux).
Related: Install Windows 10 From a USB Drive
Windows
It is the most versatile and widely used operating system. Most machines are operating on Windows, and the current version is Windows 10.
The biggest benefit of Windows is that you'll get a wide variety of applications. Most of the leading applications have a Windows version of it.
You can choose either a preinstalled Windows laptop or a laptop without Windows. If you have already a Windows license you can easily transfer it to your new system.
Linux
Linux is a "free" operating system with a wide variety of customization options. Free in the sense that you can change the Linux source according to your freedom. Also, you don't have to pay for most Linux distributions like Ubuntu, Linux Mint, etc.
The greatest downside of Linux OS is that most of the leading software programs do not have Linux versions. And this is supposed to be kept in your mind when choosing Linux.
Another advantage of Linux is that it is less vulnerable to malware attacks than Windows.
macOS
As mentioned earlier, MacOS comes from Apple and is only available with their laptops. It's a polished OS like Windows, too.
It is also said to be a comparatively stable OS and well-designed for Macbooks.
Chrome OS
Chrome OS is from google and it's a chromium-based operating system. This is only available on Chromebooks.
It's a lightweight OS. As most of its applications are web-based, so Chromebooks should always be linked to the internet.
It's the best and most secure OS if you only plan to use your laptop for browsing, email checking, and web applications. It's also much cheaper than other laptops.
You may check out and purchase a quality Chromebook based on your preferences from Amazon's carefully curated selections.
4. Laptop Size
Of course, the size of the laptop to be used should be sufficient for the work to be performed. The size of a laptop also plays an important role in its portability.
Laptops are available in 11-inch to 18-inch screen sizes.
Mostly 11-12 inch laptops come in the Netbooks category. They have less processing power, although they are more susceptible to portability. These are small-size laptops and weigh approximately 1 to 1.5 kg.
Most mainstream laptops have a screen size of 13-14 inches. It can provide a good balance between portability and usability. There are different configurations available for your choice in this range. The weight of the laptops in this range could be less than 2 kg.
There are also Hybrid laptops with a screen size below 13 inches. This will only be useful for you if you want a touch screen and a detachable keyboard.
If you want a comparatively larger screen with a good laptop configuration, you should go for a 15-16 inch laptop. It's the most popular size. This could be the right size for you if you don't intend to carry it often. Laptops in this group may weigh between 2 and 2.5 kg.
17-18 inch laptops are the perfect replacement for your desktop PC. As you know, portability in this range is a bit difficult. But the variety of laptops comes with good processing power and specifications.
5. Finalize the Laptop Configuration You Want
Important specifications that you must keep in mind while selecting your laptop are CPU, Harddisk, and RAM. It is not an easy task to declare the best configuration for a laptop as it purely depends on the user's requirements.
So you should be aware that how to check laptop configuration and understand the things to consider before buying a laptop. We have tried to cover all these things in this laptop-buying guide.
CPU
As you know, the central processing unit ( CPU) is the core of any computing device. This, too, is the case for laptops. A processor plays a key role in the output of a laptop. So the correct selection of a processor is important and lets us understand how to choose a processor.
How to choose a processor for the laptop?
Intel and AMD are the major producers of computer processors. You may either go to the Intel or AMD processors. Comparatively, AMD processors are cheaper than the Intel processor equivalent. Whatever the case might be, it's always up to the latest generation of processors.
Intel processors have the most demand for their 'i' series, which includes core i3, i5, i7, and i9.
Core i9 processors are used in laptops that require high performance, such as gaming systems, workstations, etc. As this is a premium processor, the price is also high for i9 core processor laptops. So just go to the core i9 processor where you want premium performance.
Core i7 Series has performance capabilities between the Core i5 and Core i9 Series. If you are not a high-end productive gaming user, but still want good comparatively good performance, this is the best choice.
The Core i5 series offers the best balance between performance and quality. You can blindly pick this processor for routine day-to-day use. Core i5 processor will meet all your needs in a good way without any lag in operation.
The Core i3 series is the basic processor of the 'i' series. If you have a budget, we always recommend that you go to the i5 processor minimum.
Intel Pentium and Celeron processors are cheap both in terms of performance and quality. If you are using simple internet surfing and reading document files, you can go to these processors. But still, you've got a cheaper way to pay for at least an i3 processor.
Intel Xenon is the most powerful processor in the category. This processor is intended for use in high-end workstations, 3D modeling systems, and other industry-standard systems. It's a high-priced one, of course, and doesn't expect a decent-level battery backup as in other processors.
As with Intel processors, AMD is also the leading player in this area. They have a wide variety of processors to suit your needs. Usually, AMD processors are called APUs (Accelerated Processing Units).
The AMD Ryzen series is the equivalent of the Intel Core 'i' series. AMD Ryzen 5000 series are new in this category. Also, the A, FX, and E series are planned to accommodate the usage of simple users.
If you're too mindful of your budget, go to the AMD APU and you'll get a good performance at a comparatively lower price.
RAM
And if you have a laptop with a top-level processor, you can not use its maximum output unless it is equipped with a decent RAM capacity. Nowadays almost all laptops come with at least 4 GB of RAM capacity.
This is good enough for your daily use, too. But we recommend a minimum of 8 GB and you can upgrade to a maximum of 64 GB.
Related: What Is the Difference Between DDR2, DDR3, DDR4, and DDR5 RAM?
Graphic Processor
Both Intel and AMD have integrated graphics management capabilities in their processors. This is enough to meet your basic needs for basic gaming and video editing.
But if you're a professional video editor or designer, go for a laptop with an individual graphics processor that can handle all your graphics needs. A discrete graphic chip is also recommended for heavy gaming users.
As in the case of CPUs, there is a wide range of graphics chips available from AMD or Nvidia.
Storage
Storage selection is also an important factor in the selection of laptops. Selecting a laptop storage drive is almost as important as selecting a CPU. You have an option for both HDD(Hard Disk Drive) and SSSD(Solid State Drive).
If you want more performance and speed with your laptop, go to the SSD. But its price is a little bit higher than the comparable HDD. Yet it's more useful to you in the long run.
In SSD selection also there are normal SATA SSDs and the latest PCIe x4 (NVME) drives available. Here NVME drives offer faster performance than the normal SSDs.
See some of the most recent SSD laptop models available on Amazon.
In addition to the important basic specifications, several other things should also be considered while you select a laptop configuration. These include screen size, port availability, and options for optical drives. You can choose these things according to your requirements.
Ports
In the case of a laptop, ports are not an important factor. But it is good to have basic ports such as USB and Type C ports which will eliminate the use of additional dongles to carry along with your laptop.
All of the most basic laptops come with USB and HDMI ports. A USB Type-C port is useful to connect the laptop to any USB Type-C supporting device, such as universal chargers.
Other basic ports required in a laptop are SD card slots and headphone jacks.
Connectivity
Even on basic laptops, Wi-Fi connectivity is available, but you should be careful to check its availability on your device. Wi-Fi networking is an important function that all Internet-based devices should have.
If you are a frequent traveler, you have to pick a laptop with data connectivity. So, without the use of any external data dongles or smartphones, you can use independent data for the laptop.
Related: Best Laptop for Students in India
Conclusion
We have discussed a lot of things in this laptop-buying guide. Based on these things we can reach a quick conclusion.
Screen size : If you are focussing on usability and portability, a 13 to 14-inch size is suitable for you. Otherwise, go for a larger screen.
: If you are focussing on usability and portability, a 13 to 14-inch size is suitable for you. Otherwise, go for a larger screen. OS : If you are a normal user a Windows laptop is useful for you. If you have to do a lot of video activities and budget, go for a Macbook. Linux can be installed both on a Windows laptop and on a Macbook. A Chromebook is a good choice if are satisfied with less functionality. OS selection is a personal preference.
: If you are a normal user a Windows laptop is useful for you. If you have to do a lot of video activities and budget, go for a Macbook. Linux can be installed both on a Windows laptop and on a Macbook. A Chromebook is a good choice if are satisfied with less functionality. OS selection is a personal preference. If you also want to use your laptop in tablet mode, select a 2-in-1 laptop.
Battery backup : Laptop with good battery backup.6-8 hours back is ideal.
: Laptop with good battery backup.6-8 hours back is ideal. Minimum Spec: Select a laptop with at least an Intel Core i5 or AMD RyZen 5 CPU, SSD storage,4GB RAM, and 1920 x 1080 screen resolution.
Hope this laptop buying guide is beneficial to you and please share it with your relatives and friends who want to select a laptop.
Also, don't forget to follow our Facebook and Twitter pages for regular updates.
Subscribe to our free newsletter so that you will get regular updates directly in your Email.
Disclosure: We will receive an affiliate commission on some, but not all, of the products or services we recommend if you follow our links to a retailer's website and make a purchase.
You May Be Interested to Read :