HP may be a little late to the Ultrabook market, but the company has made a big splash with the Envy 14 Spectre – it's a stunning looking machine that's built from scratch-resistant aluminium with Gorilla Glass for the display as well as on top of the lid and the touchpad. The glass helps make the Spectre, at 1.8kg, one of the heavier Ultrabooks we've seen, but it certainly makes the laptop stand out even among other Ultrabooks.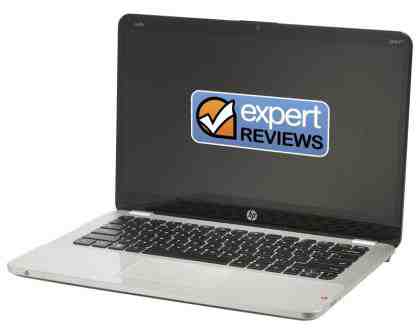 The great design continues underneath, with an aluminium chassis, glass wrist rest and black Chiclet-style keyboard. It reminds us of the MacBook Pro , particularly the HP logo on the lid that glows white when the system powers on, but there's one area where it even outclasses Apple's laptops; the screen.
The Spectre's 14in Radiance Display LED screen is simply outstanding, making it the best screen we've seen on any Ultrabook to date. The 1,600 x 900-pixel panel has vibrant colours, excellent contrast and incredible brightness, and outclasses that of our current favourite, the Asus ZenBook UX31 . Horizontal viewing angles are wide and there's ample screen tilt, so you should have no trouble finding a comfortable working position. Despite having a glossy finish, the screen doesn't suffer too much from reflections.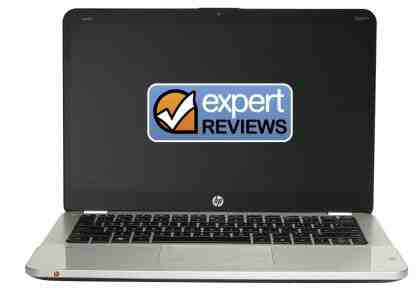 Despite the Beats Audio branding, audio quality from the laptop's speakers was barely any better than that of other Ultrabooks we've seen. Bass was still lacking even after adjusting the equalizer presets, but overall sound quality was clear enough for web-based video. Dedicated buttons on the side of the chassis enable Beats Audio and mute the system. There's also a volume dial, but oddly you have to roll it towards you to increase the volume, which seems the reverse of what we were expecting.