Two US men have pleaded guilty to running a steroid and controlled substance business that laundered millions of dollars in cryptocurrency and Western Union payments.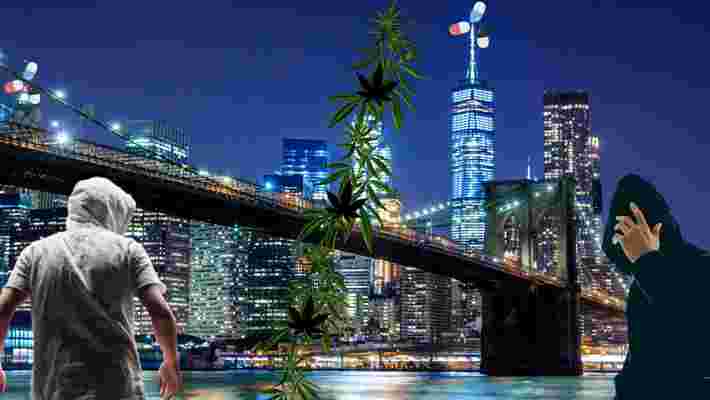 Representing the first conviction for money laundering involving cryptocurrency by New York State prosecutors, the defendants sold their products, which they made, marketed, and shipped, on a website they controlled called 'NextDayGear,' as well as on the dark web.
"These defendants raked in crypto and cash worth millions on their full-service website that sold prescription-free counterfeit steroids and other controlled substances to customers in all 50 states," said District Attorney Cyrus Roberts Vance Jr.
"Online drug sellers who do business in New York should take note: whether you're operating in plain sight or in hidden corners of the dark web, my Office has the skills and resources to follow the money, shut down your business, and hold you accountable," Vance warned.
Between 2013 and 2018, Callaway Crain and Mark Sanchez shipped over 10,000 packages across the US, generating more than $2.8 million in revenue through cryptocurrency and other payments. The funds were then laundered and converted to cash.
Crain and Sanchez also served customers in other 16 countries.
For two years, starting in 2013, the defendants ran their drug ring from various Manhattan apartments. They moved the operation to Dallas, Texas in 2016.
Crain and Sanchez pleaded guilty to money laundering in the second degree and criminal sale of a controlled substance in the fifth degree, which carry associated jail terms of two and a half to seven and a half years behind bars. Their sentencing is set for July 12.
It's not unusual for criminals to use Bitcoin to launder funds and fuel their illicit activities in this day and age. Due to its pseudonymous nature, the cryptocurrency has always proven popular with criminals – but let's not forget that cash, which is completely untraceable, is also widely used by nefarious actors across the world.
Did you know? Hard Fork has its own stage at TNW2019 , our tech conference in Amsterdam. Check it out .
Japan court lets Monero cryptojacker walk away free
A Japanese web designer has been given the right to walk, despite "borrowing" the computing power of unsuspecting users to mine cryptocurrency.
The 31-year-old web designer appeared in court today and was acquitted of stealing computing resources with a Monero mining script called Coinhive, local news outlet The Mainichi reports .
The Yokohama District Court ruled it would be "excessive" to punish the web designer, further stating that Coinhive cannot be considered a computer virus.
According to the ruling judge, the web designer's actions did not "constitute a crime as we cannot say embedding the program [Coinhive] was socially unacceptable."
Prosecutors appealed for the perpetrator to face a fine of 100,000 yen ($900) for not obtaining user's consent before initiating the cryptocurrency mining software.
The ruling acknowledged that the Coinhive program did have an impact on computers, but deemed it too minor to warrant further punishment. The defense argued that the program did not damage hardware or leak personal information of its users since it had been running secretly on the site since late 2017.
Over the last few years, Coinhive had become one of the world's most profitable cryptojacking programs. By the end of last year, scammers had used modified versions to infect over 415,000 routers globally to illicitly mine cryptocurrency without consent.
At one point, illicit web browser based cryptocurrency mining was generating over $250,000 worth of Monero every month. How much this particular webmaster earned through his cryptojacking exploits has not been disclosed.
Coinhive mining isn't always this problematic, though. In some cases, where user consent is obtained, it has been used to mine cryptocurrency for charitable causes . The real problem is when user consent is not obtained, as in this Japanese case.
The news comes less than a month after the Coinhive program was taken offline , but clearly its effects are still being felt.
Did you know? Hard Fork has its own stage at TNW2019 , our tech conference in Amsterdam. Check it out .
Texas regulator goes after cryptocurrency firm promising 900% returns in 2 weeks
Regulators in Texas have filed a cease and desist order against a New York-based cryptocurrency business promising a 900-percent return on investment in just two weeks.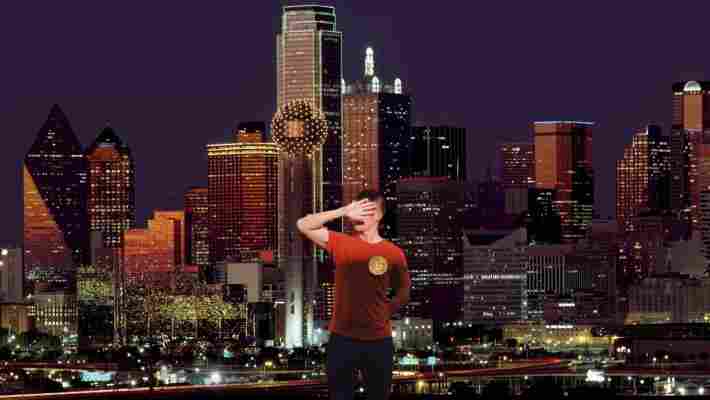 Forex and Bitcoin Trader, which was advertising on Craiglist Dallas, reportedly deals in cryptocurrency investments, commodity -based derivatives, and foreign currency trading.
A statement published earlier this week said the company claimed a $2,000 investment would see returns of $20,000, not including the 10 percent fees charged by the platform.
The order says Forex and Bitcoin Trader was misleading investors by claiming it had an insurance policy that backed client funds and a balance sheet with enough net capital to guarantee customers ' returns.