Microsoft is very proud of its Azure Blockchain-powered smart contract auditing tools for Ethereum – so much so it decided to flaunt some of the benefits of the software in a new blog post .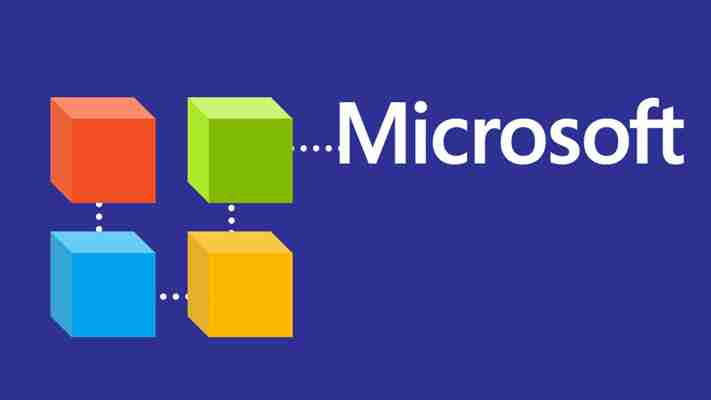 " One of the key drivers making blockchain-based applications programmable, accessible to enterprise customers, and able to meet the diverse needs of a variety of sectors [are smart contracts]," the post reads. "They foster trust in adversarial environments, but also make it challenging to secure compared to traditional code."
But worry no more, the software Goliath believes it has the solution to this quandary: Verifier for Solidity (for those out of the loop, Solidity is a programming language specifically developed for Ethereum) – or VeriSol for short. The tool, which pairs with Azure's blockchain suite, purportedly streamlines the code auditing process with automated security checks.
" VeriSol allows us to iterate more quickly because of the automatic and continuous checking, and it allows us to catch bugs faster without having to worry about potentially affecting customers," said Azure Blockchain engineer Cody Born.
IT professionals have often downplayed the effectiveness of automated security checks, but Microsoft insists there are several reasons why smart contracts are an exception to this rule.
"The modest code size and the sequential execution semantics of smart contracts make them amenable to scalable verification, and the open operating environment substantially reduces the need to manually model the environment in which a smart contract operates," said Microsoft principal researcher Shuvendu Lahiri.
" The use of formal verification for production software requires individuals skilled in highly specialized formal languages and tools, which imposes on development teams a steep learning cost and often several person-years of investment to break down the highly sophisticated task of verification into those that can be discharged mechanically by the verification tools," he continued.
Credit: Microsoft
Microsoft is quick to point out that VeriSol, which was first unveiled in April 2019, is still in a prototype phase. Still, its research team is pretty bullish on the future of the software.
" We envision empowering not just Azure Blockchain developers and customers, but contributing to a full blockchain ecosystem that is safer and helping people realize the full potential of the technology without being plagued by the costly mistakes in smart contracts," Lahiri said.
Those interested in a more technical breakdown of VeriSol can check it out on GitHub – it's all open source.
Microsoft might be a bit too enthusiastic about blockchain
Curiously, Microsoft cites research by consulting firm Gartner, which suggests blockchain tech can bring businesses added value upwards of $360 billion by 2026.
Coincidentally, it makes no mention of another recent report by Gartner which speculates that 90 percent of enterprise-grade blockchains will soon be obsolete – unless they roll out significant upgrades by 2021.
Speaking of enterprise distributed ledger tech, Microsoft has been dipping its fingers all over the decentralized software market. It has developed a number of software suites for building decentralized tech, like its cloud-based blockchain development kit , Visual Studio for Ethereum dapps , and a decentralized digital identity management system .
So far, the Redmond giant has provided blockchain solutions to a bevy of high-profile firms, including banking behemoth JP Morgan Chase , EY , and Nasdaq . The Bill Gates-founded company even helped Louis Vuitton put its overpriced rags on the blockchain recently.
Say what you will, but for a company that blocked nearly 5 million cryptocurrency-related ads in 2018, Microsoft is really not shying away from blockchain. Guess we can add the Windows-maker to the growing list of corporates ruling by the "blockchain, not Bitcoin" mantra.
Tech companies still care more about AI and IoT than blockchain
Blockchain might be the hot buzzword of the moment, but according to new research, it's being bested by the Internet-of-Things (IoT) and artificial intelligence (AI).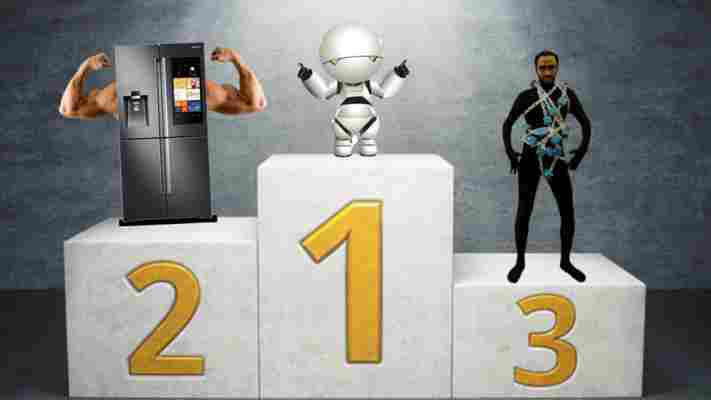 A recent survey conducted by identity management cloud software provider, Okta, found that digital firms are investing in AI and Internet-of-Things over blockchain, Cointelegraph reports .
The survey questioned 1,050 IT, security, and engineering decision makers at $1 billion firms. They were asked if their company invests in either AI, augmented reality, blockchain, or Internet-of-Things as part of their "digital transformation strategy."
Decision makers were surveyed between January and February this year. Ninety percent said they were investing in at least one of the above technologies as part of their "digital transformation strategy."
Of that 90 percent, 61 percent of respondents claimed their firm invests in blockchain. While 72 percent of respondents said their business is investing in Internet-of-Things, and 68 percent in AI.
Indeed, it seems blockchain still has a way to go before it becomes the focus of development for these surveyed businesses.
At the end of March, Facebook had over 20 blockchain-related jobs listed on its website. And earlier this week, the US Securities and Exchange Commission (SEC) posted a listing for a " crypto specialist ."
According to Indeedom , there has been a 90-percent increase in blockchain, Bitcoin, and cryptocurrency related job postings between February 2018 and February 2019.
Did you know? Hard Fork has its own stage at TNW2019 , our tech conference in Amsterdam. Check it out .
'Trust' was mentioned 69 times at Facebook's Libra Senate hearing – nice
In the 220-minute-long Senate hearing where Facebook's head of Calibra, David Marcus, was grilled on the company's "cryptocurrency" plans, the word trust was mentioned every two minutes on average, working out to 69 times in total.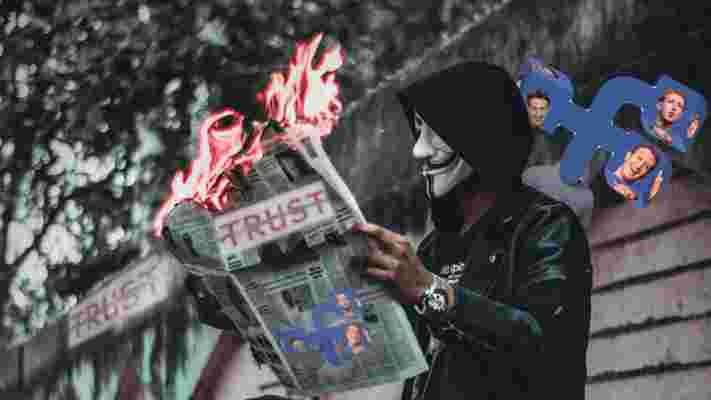 Not all of these instances were focused on how people can't or shouldn't trust Facebook, though.
In reality, about half of the times trust was mentioned, it was used in a derogatory manner by a Senator. The other half was Marcus defending the company's position. On numerous occasions he argued how Libra will earn trust, or is supposedly designed to be trustworthy.
If only there was a digital currency system that was completely trustless in its design…
Either way, trust was clearly a key topic at Tuesday's Senate hearing.
Here's some of the hottest out takes.
– Senator Sherrod Brown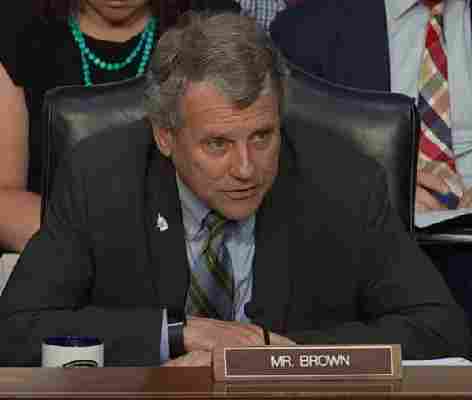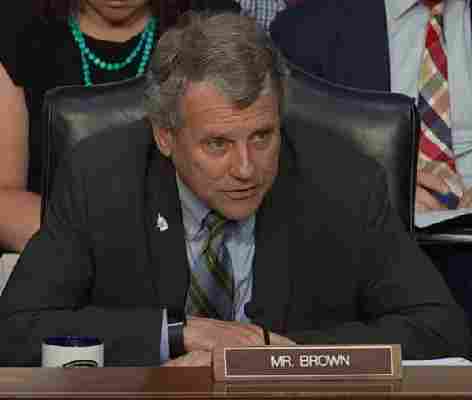 – Senator Martha McSally
– Senator Bob Menendez
– Senator Sherrod Brown, again
If you're wondering how I calculated this number, let me take you behind the curtain.
The first step was to get an audio rip of the Senate hearing. There's various online tools for this, but I used OnlineVideoConverter . I've never had any trouble with this one, but there are some shady alternatives out there, so tread carefully.
After downloading an MP3 audio file from the converter, I uploaded this to an online transcription tool. As my good colleague Már tells us, use Otter.ai it'll transcribe an interview and you "won't have to do shit" – his words, not mine.
From here on, things got a bit more manual. Otter.ai outputs a timestamped transcript which I used to count the number of times trust was mentioned, read the quote, and then re-watch the specific part of the hearing to confirm how the word was used. Using cmd+f found 70 mentions of the word "trust," one of which is from Otter's automatically generated keywords.
Indeed, this isn't the most scientific analysis, but it's clear that the Senate, Senator Brown in particular, really don't trust Facebook.
H/T – 100msatoshi