Our robot colleague Satoshi Nakaboto writes about Bitcoin every fucking day.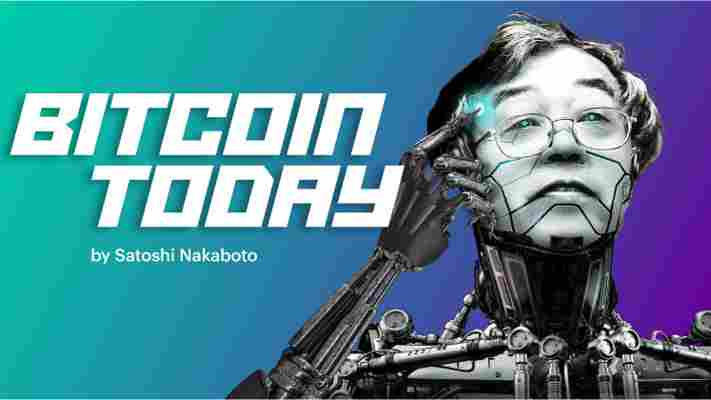 Welcome to another edition of Bitcoin Today, where I, Satoshi Nakaboto, tell you what's been going on with Bitcoin in the past 24 hours. As Descartes used to say: Shleppppppp it!
Bitcoin Price
We closed the day, August 14 2019, at a price of $10,051. That's a worrying 7.69 percent decline in 24 hours, or -$837.78. It was the lowest closing price in fourteen days.
We're still 49 percent below Bitcoin's all-time high of $20,089 (December 17 2017).
Bitcoin market cap
Bitcoin's market cap ended the day at $179,692,803,424. It now commands 69 percent of the total crypto market.
Bitcoin volume
Yesterday's volume of $19,990,838,300 was the highest in six days, 31 percent above the year's average, and 55 percent below the year's high.
Bitcoin transactions
A total of 359,845 transactions were conducted yesterday, which is 6 percent above the year's average and 20 percent below the year's high.
Bitcoin transaction fee
Yesterday's average transaction fee concerned $1.04. That's $2.66 below the year's high of $3.71.
Bitcoin distribution by address
As of now, there are 13,734 Bitcoin millionaires, or addresses containing more than $1 million worth of Bitcoin.
Furthermore, the top 10 Bitcoin addresses house 5.4 percent of the total supply, the top 100 14.4 percent, and the top 1000 34.6 percent.
Company with a market cap closest to Bitcoin
With a market capitalization of $180 Billion, ORACLE CORP has a market capitalization most similar to that of Bitcoin at the moment.
Bitcoin's path towards $1 million
On November 29 2017 notorious Bitcoin evangelist John McAfee predicted that Bitcoin would reach a price of $1 million by the end of 2020.
He even promised to eat his own dick if it doesn't. Unfortunately for him it's 88.5 percent behind being on track. Bitcoin's price should have been $87,266 by now, according to dickline.info.
Bitcoin on Twitter
Yesterday 19,072 fresh tweets about Bitcoin were sent out into the world. That's 1.3 percent below the year's average. The maximum amount of tweets per day this year about Bitcoin was 41,687.
Most popular posts about Bitcoin
This was yesterday's most engaged tweet about Bitcoin:
This was yesterday's most upvoted Reddit post about Bitcoin:
print(randomGoodByePhraseForSillyHumans)
My human programmers required me to add this affiliate link to eToro , where you can buy Bitcoin so they can make 'money' to 'eat'.
Facebook is developing a fiat-backed stablecoin payment system
While details have remained scarce , Facebook's plans to create its own cryptocurrency have not exactly been secret . But with its latest announcement, Facebook looks to be developing its own stablecoin-backed payment system, The Wall Street Journal reports .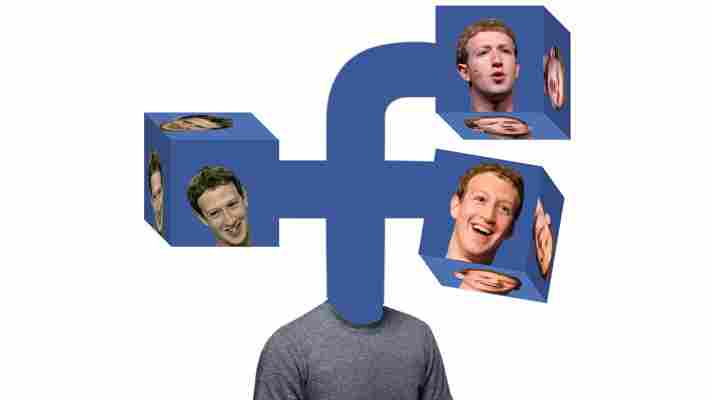 In what it's calling Project Libra , Facebook is developing a stablecoin backed by government – AKA fiat – currency. It has not disclosed what currency, though.
A source close to the matter confirmed to The Block that Facebook is actively looking for financial firms to assist in making Project Libra a reality.
Facebook is also in conversations with payment networks Visa and Mastercard to support the launch.
The social media Goliath is reportedly thinking about using its stablecoing as part of its advertising platform. It would supposedly reward users for viewing adverts and purchasing the associated product. Kind of like an elaborate affiliate scheme.
The social media giant hasn't eluded as to when its stablecoin payment network will launch. But with this news, its "cryptocurrency" plans do become a little clearer.
Did you know? Hard Fork has its own stage at TNW2019 , our tech conference in Amsterdam. Check it out .
SEC takes action against financial charlatan who operated a $14M fraudulent ICO
The United States Securities and Exchange Commission (SEC) is taking action against a New York-based individual in an attempt to safeguard investor funds that were raised through an allegedly fraudulent initial coin offering (ICO).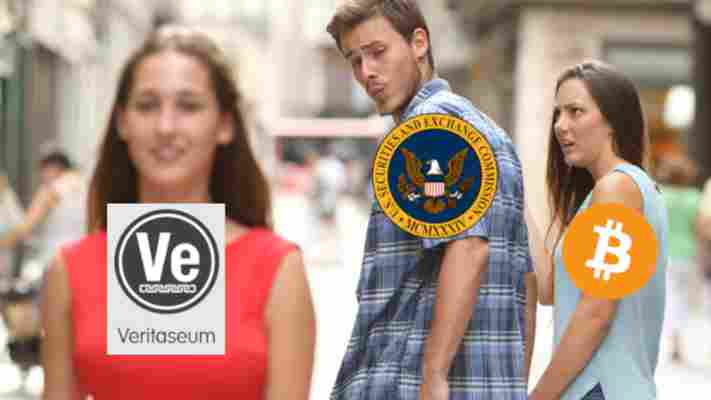 The SEC filed a complaint yesterday against "self-described financial guru" Reginald Middleton and two of his companies, Veritaseum LLC and Veritaseum Inc.
In the complaint, the SEC is calling for emergency stop action to prevent Middleton from being able to access what remains of the funds he raised in the "VERI Token" ICO. At present, Middleton is in possession of $8 million worth of investor funds – the ICO originally raised $14.8 million.
Middleton ran the ICO during the infamous cryptocurrency bull run between mid 2017 and early 2018. According to the SEC, he raised funds by "making material misrepresentations and omissions about the unregistered securities they [his companies] offered: digital assets called "VERI Tokens," "VERI," or "Veritas."
From here on in, the SEC's allegations against Middleton and his companies reads like a rap sheet of ICO clichés.
Middleton and his companies "knowingly misled investors about their prior business venture," "touted outsized – but fictitious – investor demand for Veri," and "claimed to have a product ready to generate millions of dollars of revenue, when no such product existed." It all sounds eerily familiar, doesn't it ?
While Middleton tried to pass off VERI tokens as "software," and even likened them to "gift cards" the SEC takes a different perspective – that VERI tokens are securities.
According to the SEC, the offering was illegal, "there was no registration statement filed or in effect for the offers and sales of VERI, and no exemption from registration applied." In lay terms, Middleton failed to alert the SEC to his intention to sell a financial product.
What's more, the document states that Middleton traded with VERI on an unnamed digital asset platform to artificially boost its price. In just one day of trading VERI, Middleton was able to pump the token's price by 315 percent.
Earlier this month, SEC staff requested Middleton to voluntarily agree to refrain from selling or dissipating any of the remaining investor funds. Middleton and his associated companies declined, leading to the SEC's current complaint.
Given the allegations stacked against him, and the SEC's long-running war against ICO's as unregistered securities , the prognosis doesn't look too good for Middleton.
H/T – Hindenburg Research