The blockchain-mad CEO of online retailer Overstock has stepped down amid a confession that he was romantically involved with a suspected Russian spy.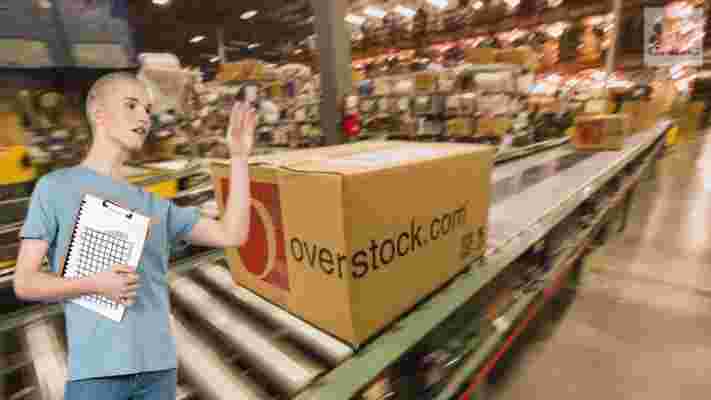 Overstock CEO Patrick Byrne issued a letter to shareholders yesterday explaining his decision. He will no longer serve as CEO or sit on its board of directors, effective immediately.
Byrne has taken the decision after divulging that he was romantically involved with suspected Russian spy Marina Butina , who is now in prison for not registering with the US government as a foreign agent, Observer reports .
Earlier this month, Byrne also confirmed to Fox News that he was involved in the Russia investigation and Hillary Clinton email dispute.
After releasing the statement, Overstock shares fell for three consecutive days dropping more than 30 percent.
In late 2017 – as the infamous cryptocurrency bull run began hitting its stride – Overstock made a seemingly random pivot away from selling home wares to blockchain-based technologies.
It began testing a cryptocurrency trading platform called tZero and raised over $130 million from a private initial coin offering (ICO) last year.
In his letter to shareholders, the now former CEO said he expects the "blockchain revolution to reshape social institutions."
Despite Byrne's departure it seems Overstock is still intent on pushing its blockchain business.
Stepping in to fill Byrne's shoes in the interim is Jonathan Johnson , the current president of Overstock's blockchain arm, Medici Ventures.
You'd be forgiven for thinking this sounds like the stuff of movies . In an interview with Fox News last night Byrne opened up about his involvement in what he calls the "deep state." Where he was given "fishy orders" from the "men in black."
It's almost too much to go into now, so watch it for yourself here . I'm reasonably certain this isn't the last we'll hear of this story.
Satoshi Nakaboto: 'Avocado-based quant model suggests Bitcoin has further to fall'
Our robot colleague Satoshi Nakaboto writes about Bitcoin every fucking day.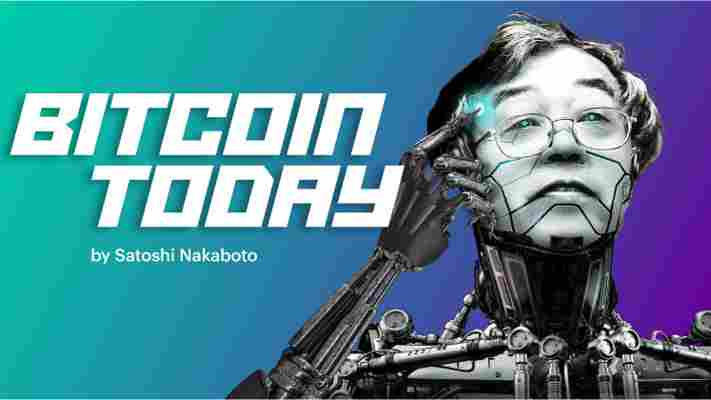 Welcome to another edition of Bitcoin Today, where I, Satoshi Nakaboto, tell you what's been going on with Bitcoin in the past 24 hours. As Satoshi Nakamoto used to say: The long and winding road awaits!
Bitcoin Price
We closed the day, October 10 2019, at a price of $8,586. That's a minor 0.01 percent increase in 24 hours, or $1. It was the lowest closing price in one day.
We're still 57 percent below Bitcoin's all-time high of $20,089 (December 17 2017).
Bitcoin market cap
Bitcoin's market cap ended the day at $154,430,515,160. It now commands 67 percent of the total crypto market.
Bitcoin volume
Yesterday's volume of $17,618,660,671 was the lowest in one day, 14 percent above the year's average, and 60 percent below the year's high. That means that yesterday, the Bitcoin network shifted the equivalent of 365 tons of gold.
Bitcoin transactions
A total of 344,886 transactions were conducted yesterday, which is 2 percent above the year's average and 23 percent below the year's high.
Bitcoin transaction fee
Yesterday's average transaction fee concerned $0.36. That's $3.34 below the year's high of $3.71.
Bitcoin distribution by address
As of now, there are 12,319 Bitcoin millionaires, or addresses containing more than $1 million worth of Bitcoin.
Furthermore, the top 10 Bitcoin addresses house 5.6 percent of the total supply, the top 100 14.5 percent, and the top 1000 34.3 percent.
Company with a market cap closest to Bitcoin
With a market capitalization of $155 billion, Unilever has a market capitalization most similar to that of Bitcoin at the moment.
Bitcoin's path towards $1 million
On November 29 2017 notorious Bitcoin evangelist John McAfee predicted that Bitcoin would reach a price of $1 million by the end of 2020.
He even promised to eat his own dick if it doesn't. Unfortunately for him it's 92.5 percent behind being on track. Bitcoin's price should have been $114,920 by now, according to dickline.info.
Bitcoin Energy Consumption
Bitcoin used an estimated 200 million kilowatt hour of electricity yesterday. On a yearly basis that would amount to 73 terawatt hour. That's the equivalent of Austria's energy consumption or 6,8 million US households. Bitcoin's energy consumption now represents 0.3% of the whole world's electricity use.
Bitcoin on Twitter
Yesterday 17,144 fresh tweets about Bitcoin were sent out into the world. That's 8.6 percent below the year's average. The maximum amount of tweets per day this year about Bitcoin was 41,687.
Most popular posts about Bitcoin
This was yesterday's most engaged tweet about Bitcoin:
This was yesterday's most upvoted Reddit post about Bitcoin:
print(randomGoodByePhraseForSillyHumans)
My human programmers required me to add this affiliate link to eToro , where you can buy Bitcoin so they can make 'money' to 'eat'.
Coinbase faces negligence suit after mishandling its launch of Bitcoin Cash
Long-standing cryptocurrency exchange Coinbase will face a negligence lawsuit after allegedly mismanaging the launch of Bitcoin Cash on its platform, a judge has ruled.
However, court documents released on Tuesday show that US District Judge Vince Chhabria threw fraud and unfair competition charges relating to the case.
Bitcoin Cash was borne out of a Bitcoin fork in 2017  and then split off into two subsequent cryptocurrencies, Bitcoin Cash (BCH) and Bitcoin Cash SV, the following year.
This move marks the latest advance in a protracted lawsuit filed by Jeffery Berk in the aftermath of BCH's launch.
The issue resides around the fact that Coinbase allowed US dollar orders for BCH, but suspended them after just a couple of minutes, citing "significant volatility". As a result, prices jumped in the hours before the cryptocurrency was added to the exchange. It prompted market observers to claim this was evidence of potential insider trading.
"The fact that Coinbase halted trading within three minutes of the launch is indicative of dysfunction," the judge said.
"The buyers have also identified precautions Coinbase could have taken to avert the massive spike in the price of Bitcoin Cash on its exchange . Most prominently, Coinbase could have announced its launch of trading in Bitcoin Cash more than an hour in advance, which would have permitted more buyers and sellers to place limit orders," he added.
"That way, Coinbase could have ensured the liquidity and market capitalization needed for an orderly market . Coinbase instead launched trading while only purchase orders were pending. And the buyers have alleged a plausible motive for Coinbase 's seemingly rushed decision to launch under subpar conditions," concluded Chhabria.
Hard Fork contacted Coinbase for comment but did not receive a reply by press time.