PayPal is getting in on the blockchain craze. The payments giant has invested in Cambridge Blockchain, a budding startup developing digital identity management software for financial institutions.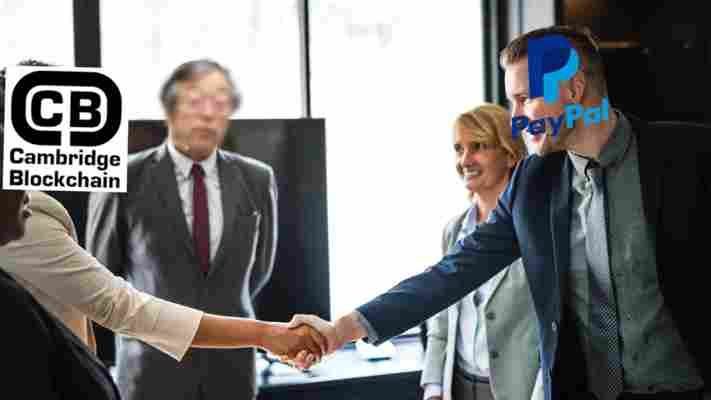 In an announcement on its website , Cambridge Blockchain said the investment will help the two companies explore potential collaborations powered by blockchain tech. The investment was part of a Series A funding round, which also included backing from Foxconn's HCM Capital, Partech Partners, FuturePerfect Ventures and Digital Currency Group.
"We made an investment in Cambridge Blockchain because it is applying blockchain for digital identity in a way that we believe could benefit financial services companies including [ourselves]," a PayPal spokesperson told CoinDesk.
PayPal has invested an as yet undisclosed sum, Coindesk reports . Cambridge Blockchain initially closed its Series A funding round last May after raising $7 million.
However, according to documents filed with the Securities and Exchange Commission (SEC), the blockchain startup has raised a further $3.5 million from a number of other investors over the last nine months.
These additional investments came from PayPal, along with Omidyar Network, eBay's philanthropic investment arm; Flourish , Omidyar's fintech investment arm; and Future/Perfect Ventures.
With Cambridge Blockchain having now raised $10.5 million to date, PayPal is by no means the majority investor.
While it might be PayPal's first investment into a blockchain startup, it's certainly not the first time the payment services provider has got into the blockchain and cryptocurrency industries.
Back in March 2018, PayPal filed a patent for a "virtual currency transaction system," designed to make digital currency payments faster. PayPal also claims to be one of the first companies to enable merchants to accept Bitcoin through partnerships with BitPay, GoCoin, and Coinbase .
Last year, the online payment system also partnered with Coinbase to bring instant PayPal withdrawals to all US customers .
Did you know? Hard Fork has its own stage at TNW2019 , our tech conference in Amsterdam. Check it out .
Vitalik Buterin: Using Ethereum is expensive, and its blockchain is 'almost full'
Ethereum co-founder Vitalik Buterin has warned his blockchain is "almost full," and says its lack of scalability persists as a bottleneck that's keeping organizations from joining the network.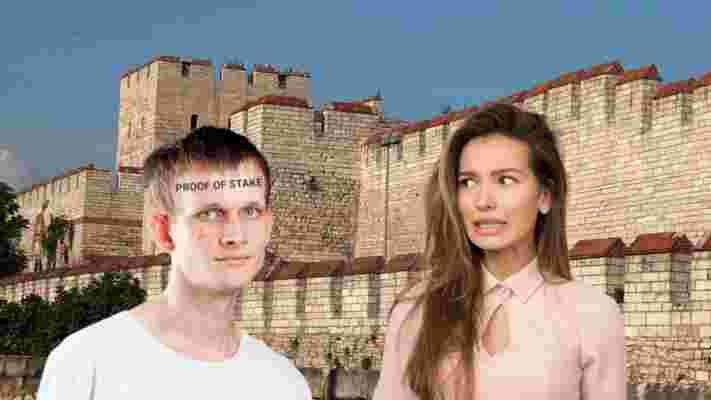 In an interview with Canadian outlet The Star , Buterin also remarked that using Ethereum is already expensive, and that any entity that opts to use the network would only increase those costs.
"Scalability is a big bottleneck because the Ethereum blockchain is almost full. If you're a bigger organization, the calculus is that if we join, it will not only be more full but we will be competing with everyone [else] for transaction space," Buterin told The Star.
"[…] There is pressure keeping people from joining, but improvements in scalability can do a lot in improving that," he added.
Governments have a role to play in blockchain tech. Wait, what?
Curiously, although Bitcoin's underlying blockchain technology (which powers Ethereum) is heavily rooted in circumventing corporate and state control, Buterin posited that governments indeed have a role to play in the advancement of the industry.
Mostly, they can help regulate token sales (such as initial coin offerings). Effectively categorizing digital currencies as securities as appropriate would be another function of world governments, Buterin said.
Indeed, the US Securities and Exchange Commission has had a veritable hard-on for investigating and prosecuting cryptocurrency projects of late, especially for those entities that sell unregistered securities in the form of blockchain-based digital tokens.
Buterin says corporations are still warming to public blockchains
Buterin cited seminal software giant Microsoft as one major corporation that's becoming more comfortable with working with public blockchains, as opposed to "half-decentralized" private blockchain networks.
"I go and talk to companies and governments quite a bit and institutions are increasingly warming up to public chains. Microsoft would be an example," said Buterin. "In some cases, banks. I'm not aware of Canadian banks that are doing active applications on blockchains. I know that historically [Royal Bank of Canada] has had some interest."
Again, this checks out. Last year, Microsoft announced an initiative to develop a system for managing digital identities that utilizes " layer two " protocols that run atop public blockchains.
At the time, Microsoft warned that current solutions like Bitcoin, Litecoin, and Buterin's Ethereum still lag behind established centralized alternatives in terms of speed, convenience, and network stability.
Microsoft also recently released specialized auditing tools for Ethereum smart contracts, as well as a Visual Studio development kit for Ethereum decentralized apps.
The problem is that every computer has to verify every transaction
Currently, Ethereum is powered by a consensus method that utilizes Proof-of-Work (much like Bitcoin) – but that's expected to change.
Ethereum's core development community has opted to transition the network to a Proof-of-Stake style system. It's going to take some time, and the plan has attracted significant criticism .
"The problem with the current blockchain is this idea that every computer has to verify every transaction," said Buterin. "If we can move to networks where every computer on average verifies only a small portion of transactions then it can be done better."
Buterin did concede the proposed transition to Proof-of-Stake would lose an element of security afforded by Proof-of-Work, but that sacrifice would be "fairly modest."
The full interview contains plenty more insights, so you should go check it out .
Facebook will launch its Libra digital currency in 2020
Facebook has finally revealed plans to launch its new digital currency Libra next year.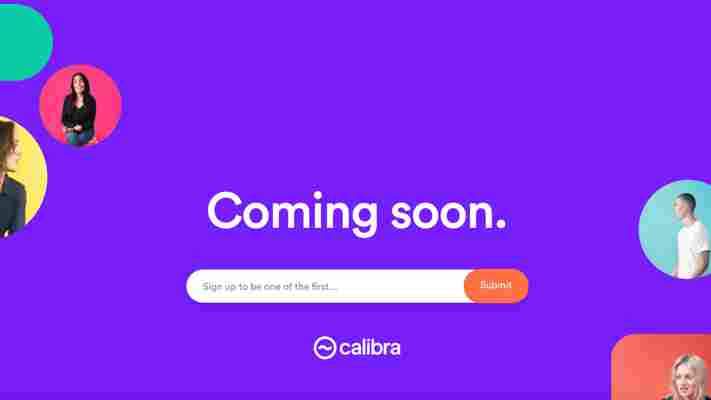 The tech giant said users would be able to use the coin through its apps and on Facebook-owned messaging service WhatsApp.
Once it's launched, users will be able to purchase Libra and store it in its own digital wallet called Calibra. The website for Calibra was also launched earlier today.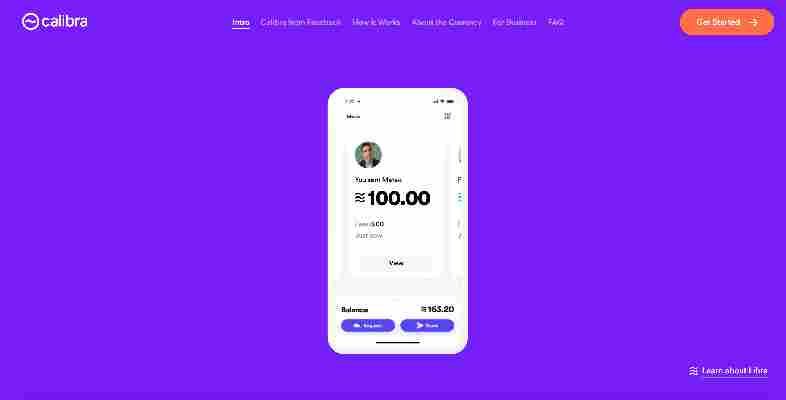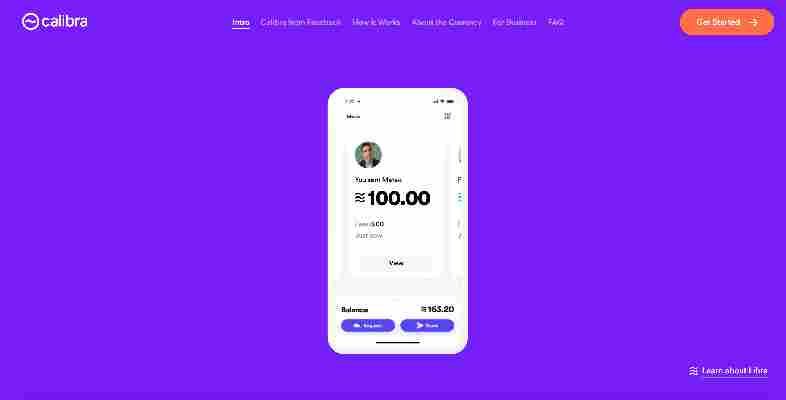 "Over the coming months, the association and its members will be recruiting additional members to further diversify and support the network. We will also be raising money in a private placement to help jumpstart the ecosystem and drive adoption," a company statement reads.
For now, though, Libra's founding members are as follows:
Payments: Mastercard, PayPal, PayU (Naspers' fintech arm), Stripe, Visa
Technology and marketplaces: Booking Holdings, eBay, Facebook/Calibra, Farfetch, Lyft,
Mercado Pago, Spotify AB, Uber Technologies, Inc.
Telecommunications: Iliad, Vodafone Group
Blockchain: Anchorage, Bison Trails, Coinbase, Inc., Xapo Holdings Limited
Venture Capital: Andreessen Horowitz, Breakthrough Initiatives, Ribbit Capital, Thrive Capital,
Union Square Ventures
Nonprofit and multilateral organizations, and academic institutions: Creative Destruction Lab, Kiva,
Mercy Corps, Women's World Banking
"We will also continue engaging with regulators, policymakers, and experts to solicit feedback and ensure that this global financial infrastructure is governed in a way that is reflective of the people it serves. We believe this will be a significant undertaking — and responsibility — and we will continue to work openly and collaboratively as we move toward our goal of launching this new ecosystem in the first half of 2020," the statement continues.
Today's announcement comes amid increased scrutiny from hardcore cryptocurrency enthusiasts and wider concerns about Facebook's handling of personal data and money in the wake of the Cambridge Analytica fiasco . Others are worried about the currency's potential volatility.]
Stay tuned to Hard Fork for more coverage on Libra.