The Canadian cryptocurrency exchange QuadrigaCX appears to have been playing with fire long before it collapsed – and took $134 million with it – earlier this year.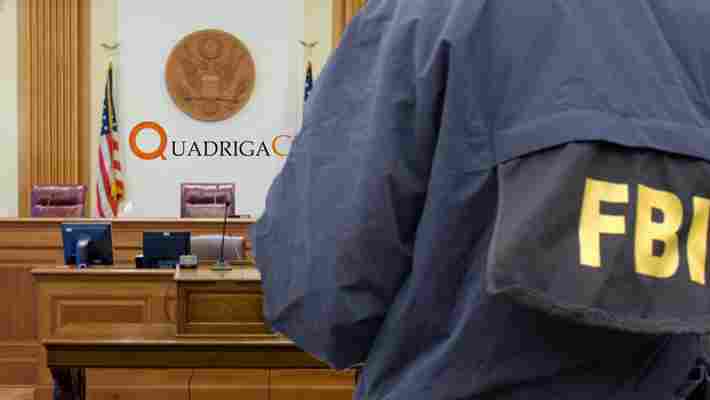 According to the latest report from administrators, EY , QuadrigaCX had been operating a fraudulent cryptocurrency exchange. It failed to follow basic business processes, maintain financial accounts, and manage user and company funds appropriately.
Credit: Fifth Quadriga CX monitor report, EY
Adding insult to injury, EY identified that Cotten exploited his position as CEO and used alias accounts, on his own platform, to make fake deposits and trades. This resulted in "inflated revenue figures, artificial trades with [real] users," and let Cotten withdraw users' cryptocurrency to personal accounts.
What's more, EY say that QuadrigaCX did not maintain users' cryptocurrency exclusively in its own hot or cold wallets . Instead, it transferred "significant volumes" off platform to accounts on competitor exchanges controlled by Cotten.
Long road to recovery
Court appointed monitors initially recovered a total of CAD$31.5 million (USD$10.2 million) in fiat. Since filing for bankruptcy monitors have found a further CAD$500,000 (USD$380,000). The monitor is also in control of CAD$1 million (USD$756,000) worth of cryptocurrency.
While this might sound like administrators are making good headway to recovering user funds, they still have a long way to go.
QuadrigaCX collapsed, earlier this year, after its CEO was reported to have passed away . Unfortunately, he was the only QuadrigaCX employee that could access company wallets, private keys, and passwords. As a result, over $134 million worth of user funds were lost.
Earlier this month, the Federal Bureau of Investigation (FBI) stepped up its probe into the defunct exchange. It asked victims to come forward and answer a few questions to assist in its ongoing investigation.
Indeed, it seems that QuadrigaCX was doomed long before it collapsed and transitioned into bankruptcy. The story is still unfolding.
Liquidators put the final nail in Gatecoin's coffin
One of the first regulated cryptocurrency exchanges, Gatecoin, has officially been taken over by liquidators following a series of hacks and banking problems.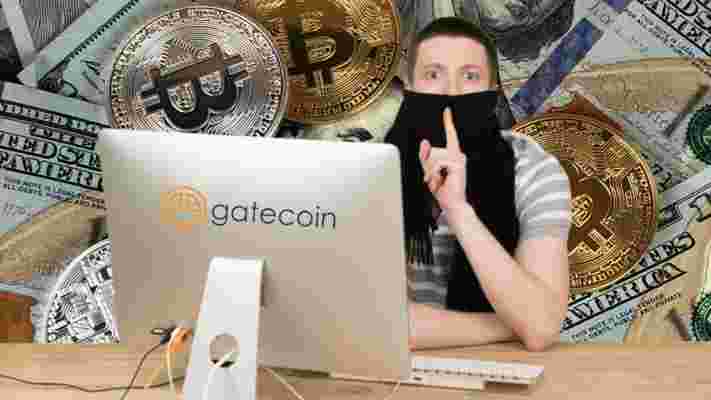 In a document sent to creditors of the exchange late last week, the liquidators state that "all powers of the directors of Gatecoin have ceased and the directors no longer have any authority to deal with the assets and/or undertakings of Gatecoin."
Gatecoin was one of the first regulated digital asset exchanges. Hailing from Hong Kong and launched way back in 2013 , it focused primarily on Bitcoin, Ethereum, and Ethereum-based token markets.
Back in 2016, the exchange suffered an attack on its hot wallets. It resulted in the loss of 185,000 ETH and 250 BTC, around $2 million at the time.
Following the hack, Gatecoin suffered a swath of banking disruptions. In September 2017, its Hong Kong-based bank accounts were suddenly frozen .
At the start of March, Gatecoin appointed preliminary liquidators to take the reigns and begin closing the business.
With the official liquidators now in place taking full control of what's left of the withered exchange, it looks like Gatecoin has just received its final nail in the coffin.
[H/T – Tom Grundy ]
Did you know? Hard Fork has its own stage at TNW2019 , our tech conference in Amsterdam. Check it out .
7 months after Hash Wars, Bitmain's BTC.com appears to mine Bitcoin SV
BTCom, the flagship mining pool of cryptocurrency firm Bitmain Technologies , appears to have started mining the Bitcoin Satoshi Vision (BSV) blockchain once again – a likely controversial move.
According to multiple blockchain explorers , BTCom has mined roughly one percent of BSV blocks over the past 24 hours, and is currently contributing a relatively small hash rate of 4 petahashes per second to the network.
Curiously, the rate of BSV blocks signed by BTCom also seems to be increasing.
BTCom has been noticeably (and obviously) absent from BSV mining since last year's wasteful Hash Wars , as it involved Bitmain and Roger Ver (Bitcoin ABC) battling gambling figure Calvin Ayre and nChain's Craig Wright (BSV) for the prominent Bitcoin Cash moniker and its associated $BCH ticker.
Estimates suggest combatants spent upwards of $700,000 per day to fight for Nakamoto Consensus , which is awarded to the network supported by the most cryptocurrency miners, and can be measured by whoever has the " longest chain ."
The Bitcoin ABC camp ultimately claimed victory. BSV has continued with significantly less on-chain activity and overall hash power, which has repeatedly called its integrity into question.
In fact, since losing the Hash Wars , Calvin Ayre's CoinGeek has been caught with more than 50 percent of BSV's hash rate twice, a red flag for those concerned with 51-percent attacks .
Hard Fork has reached out to BTCom confirm its BSV mining operations, and will update this piece should we receive a reply.
Update 17:37 UTC, July 3: A BTCom spokesperson has since contacted Hard Fork to confirm its mining pool has indeed started mining BSV.
" Customer-first is a principle we always follow. We have consistently been adding to our pool new blockchains that we find a demand for among our customers," they said via email.
This was also announced in a BTCom blog post, which can be found here .
The spokesperson then confirmed BTCom's decision to add BSV to its mining pool has "nothing to do with the event from last year."