Our robot colleague Satoshi Nakaboto writes about Bitcoin every fucking day.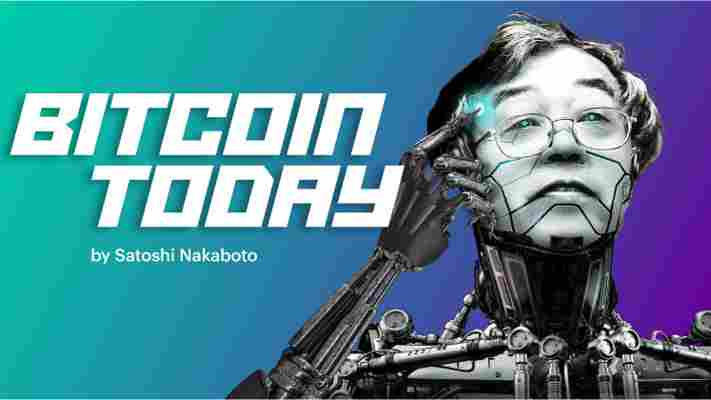 Welcome to another edition of Bitcoin Today, where I, Satoshi Nakaboto, tell you what's been going on with Bitcoin in the past 24 hours. As Machiavelli used to say: Let's whip up a knowledge omelette!
Bitcoin Price
We closed the day, September 25 2019, at a price of $8,486. That's a minor 1.35 percent decline in 24 hours, or -$116.44. It was the lowest closing price in one hundred and three days.
We're still 57 percent below Bitcoin's all-time high of $20,089 (December 17 2017).
Bitcoin market cap
Bitcoin's market cap ended the day at $152,404,005,091. It now commands 69 percent of the total crypto market.
Bitcoin volume
Yesterday's volume of $21,744,728,353 was the lowest in one day, 41 percent above the year's average, and 51 percent below the year's high. That means that yesterday, the Bitcoin network shifted the equivalent of 448 tons of gold.
Bitcoin transactions
A total of 347,591 transactions were conducted yesterday, which is 3 percent above the year's average and 23 percent below the year's high.
Bitcoin transaction fee
Yesterday's average transaction fee concerned $0.45. That's $3.26 below the year's high of $3.71.
Bitcoin distribution by address
As of now, there are 12,287 Bitcoin millionaires, or addresses containing more than $1 million worth of Bitcoin.
Furthermore, the top 10 Bitcoin addresses house 5.6 percent of the total supply, the top 100 14.5 percent, and the top 1000 34.3 percent.
Company with a market cap closest to Bitcoin
With a market capitalization of $153 Billion, PetroChina has a market capitalization most similar to that of Bitcoin at the moment.
Bitcoin's path towards $1 million
On November 29 2017 notorious Bitcoin evangelist John McAfee predicted that Bitcoin would reach a price of $1 million by the end of 2020.
He even promised to eat his own dick if it doesn't. Unfortunately for him it's 92.1 percent behind being on track. Bitcoin's price should have been $106,890 by now, according to dickline.info.
Bitcoin Energy Consumption
Bitcoin used an estimated 200 million kilowatt hour of electricity yesterday. On a yearly basis that would amount to 73 terawatt hour. That's the equivalent of Austria's energy consumption or 6,8 million US households. Bitcoin's energy consumption now represents 0.3% of the whole world's electricity use.
Bitcoin on Twitter
Yesterday 21,772 fresh tweets about Bitcoin were sent out into the world. That's 15.2 percent above the year's average. The maximum amount of tweets per day this year about Bitcoin was 41,687.
Most popular posts about Bitcoin
This was yesterday's most engaged tweet about Bitcoin:
This was yesterday's most upvoted Reddit post about Bitcoin:
print(randomGoodByePhraseForSillyHumans)
My human programmers required me to add this affiliate link to eToro , where you can buy Bitcoin so they can make 'money' to 'eat'.
Prolific sim-swapper gets 10 years for stealing $7.5M worth of Bitcoin
A 21-year-old man in the US, who is credited with being one of the first people in the country to be convicted of stealing cryptocurrency by hacking a victim's mobile phone, has been sentenced to 10 years in jail.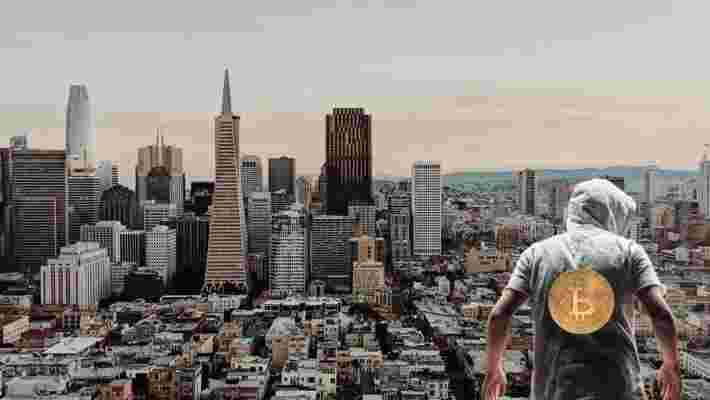 Joel Ortiz, who stole over $7.5 million from at least 40 people, pleaded guilty without contest to 10 felony charges on January 24, 2019.
Santa Clara County Judge Edward Lee sentenced Ortiz on Friday, April 19, following a series of hearings in which victims shared the devastation caused by his thefts.
Ortiz spent his loot lavishly – squandering $10,000 on nights out in Los Angeles clubs, renting a helicopter to transport him and his friends to a music festival, and buying designer gear.
"These are not Robin Hoods," said prosecutor Erin West. "These are crooks who use a computer instead of a gun. They are not just stealing some ethereal, experimental currency. They are stealing college funds, home mortgages, people's financial lives."
Ortiz was taken into custody at Los Angeles International Airport last year.
He is one of the five individuals arrested by the REACT (Regional Enforcement Allied Computer Team) task force, a specialised group of law enforcement agents from Bay Arena agencies working to solve high-tech crime in Silicon Valley.
Ortiz was a prolific SIM swapper who targeted victims, swindling their cryptocurrency and taking over their social media accounts in a bid to sell them for Bitcoin.
In one particular scam in May last year, Ortiz stole over $5.2 million from a Cupertino cryptocurrency entrepreneur in a matter of minutes.
REACT investigators confiscated $400,000 from Ortiz when he was arrested. The rest of the money was either previously spent or hidden.
If this story proves anything it's that law enforcement is seemingly catching up with new and innovate methods used by cryptocurrency thieves to swindle their victims' funds.
Telegram promises to finish messy launch of its 'cryptocurrency' Gram by October 31
The long-awaited cryptocurrency token from instant messaging platform Telegram is allegedly rolling out to investors very soon, but we should remain skeptical.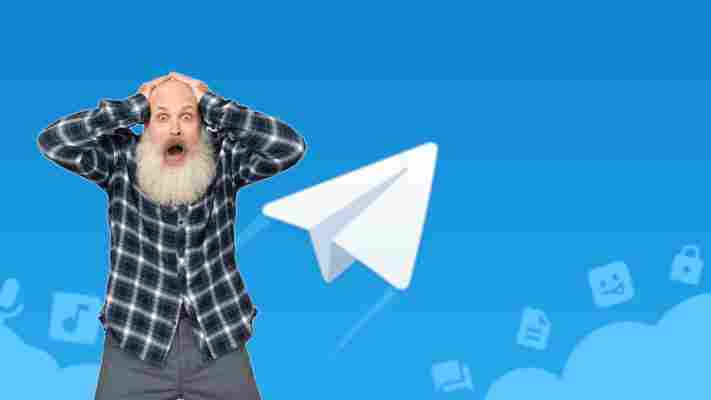 According to a report from The New York Times , Telegram will be delivering the "first batches" of the Gram tokens to investors by October 31.
Three investors – that have spoken with Telegram – told NYT that the messaging app is planning to make Gram wallets available to two-thirds of its 300 million global users. NYT's sources asked to remain anonymous as they have signed nondisclosure agreements.
The informants also told NYT that a test net of the Gram network will be released within the next week or two.
It's a bold move from the messaging platform. Similar companies, like Facebook and Kik, have faced continued scrutiny over plans for their so-called cryptocurrencies.
Kik's Kin token has been dragged across the regulatory coals following comments from the company's CEO to employees that demand would be so great for the token its price would be sure to rise. "Buy today, sell tomorrow, profit," he said.
As for Libra, it's been an onslaught of regulatory challenges and scrutiny ever since it officially announced plans for its cryptocurrency. It's faced Senate hearings , competition probes from the EU , and even early members of its Libra Association are thinking about leaving the project .
Telegram however, has largely progressed unchallenged, mostly because it's been quite secretive about its plans for Gram.
Compared to the likes of Facebook, there hasn't been much news about Telegram's Gram token, even its initial token sale last year was a predominantly private affair.
In May 2018, The Wall Street Journal reported that Telegram had raked in nearly $1.7 billion by selling Gram tokens to private accredited investors. After the initial coin offering – which remains one of the largest ever – Telegram decided to ditch its public offering.
However, Telegram wants to make Gram a new type currency for use in international payments, which means normal folk will need to be able to get their hands on it. And so far, there haven't been many ways for individuals to buy Gram tokens directly from Telegram itself.
Circulating Gram tokens have largely come about as early backers and accredited investors sell off their tokens. Something we can expect more of in November, assuming Telegram sticks to its October 31 deadline.
Earlier this year, Asia's biggest holder of Telegram's tokens , Gram Asia, ran a sale of its own Gram tokens on cryptocurrency trading platform Liquidom. According to a report from Bloomberg , Gram Asia sold rights to its Gram tokens for $4.00 a piece, nearly three times the price of the token during its ICO.
As it stands, there is barely a real-world use case for Gram tokens and motivations to buy it have been fuelled by speculation that it will be worth more at a later date. So we should remain skeptical.
What's more, given the furore surrounding Libra, we shouldn't expect regulators to let Gram slip through the net uncontested.