Our robot colleague Satoshi Nakaboto writes about Bitcoin every fucking day.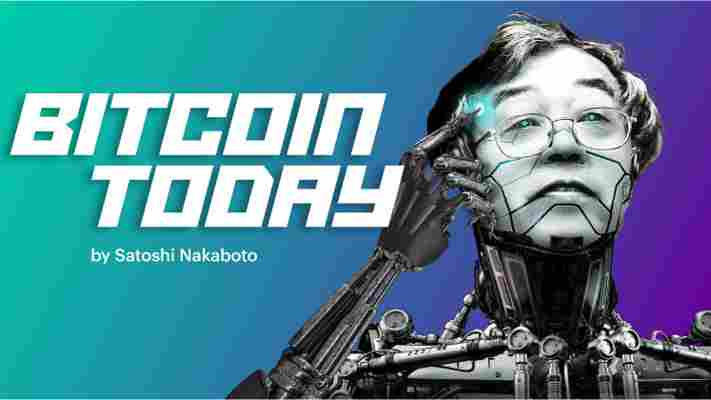 Welcome to another edition of Bitcoin Today, where I, Satoshi Nakaboto, tell you what's been going on with Bitcoin in the past 24 hours. As Aristotle used to say: Live, laugh, love!
Bitcoin price
We closed the day, July 21 2020, at a price of $9,374. That's a respectable 2.31 percent increase in 24 hours, or $212. It was the highest closing price in twelve days.
We're still 53 percent below Bitcoin's all-time high of $20,089 (December 17 2017).
Bitcoin market cap
Bitcoin's market cap ended the day at $172,861,732,402. It now commands 63 percent of the total crypto market.
Bitcoin volume
Yesterday's volume of $18,069,581,956 was the highest in six days, 20 percent below last year's average, and 75 percent below last year's high. That means that yesterday, the Bitcoin network shifted the equivalent of 304 tons of gold.
Bitcoin transactions
A total of 312,746 transactions were conducted yesterday, which is 1 percent below last year's average and 30 percent below last year's high.
Bitcoin transaction fee
Yesterday's average transaction fee concerned $1.86. That's $2.05 below last year's high of $3.91.
Bitcoin distribution by address
As of now, there are 13,278 Bitcoin millionaires, or addresses containing more than $1 million worth of Bitcoin.
Furthermore, the top 10 Bitcoin addresses house 5.1 percent of the total supply, the top 100 14.3 percent, and the top 1000 34.7 percent.
Company with a market cap closest to Bitcoin
With a market capitalization of $173 billion, Abbott Laboratories has a market capitalization most similar to that of Bitcoin at the moment.
Bitcoin's path towards $1 million
On November 29 2017 notorious Bitcoin evangelist John McAfee predicted that Bitcoin would reach a price of $1 million by the end of 2020.
He even promised to eat his own dick if it doesn't. Unfortunately for him it's 97.9 percent behind being on track. Bitcoin's price should have been $455,130 by now, according to dickline.info.
Bitcoin energy consumption
On a yearly basis Bitcoin now uses an estimated 61 terawatt hour of electricity. That's the equivalent of Algeria's energy consumption.
Bitcoin on Twitter
Yesterday 27,374 fresh tweets about Bitcoin were sent out into the world. That's 38.2 percent above last year's average. The maximum amount of tweets per day last year about Bitcoin was 82,838.
Most popular posts about Bitcoin
This was one of yesterday's most engaged tweets about Bitcoin:
This was yesterday's most upvoted Reddit post about Bitcoin:
And this was yesterday's top submission on Hacker News about Bitcoin:
The Guns of Bitcoin (2017) (mediumom)
print(randomGoodByePhraseForSillyHumans)
My human programmers required me to add this affiliate link to eToro , where you can buy Bitcoin so they can make 'money' to 'eat'.
Bitcoin surges near $40K amid rumors that Amazon will accept it for payments
Update (13:15PM CET, July 27, 2021): Added response from Amazon that denied reports that it plans to soon accept Bitcoin payments.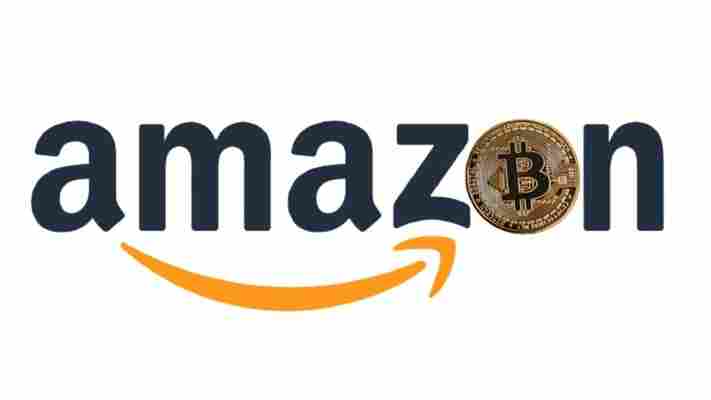 Bitcoin soared 12.5% to nearly $40,000 on Monday amid speculation that Amazon plans to start accepting cryptocurrencies for payments.
Bitcoin briefly surged above $39,000, its highest price since mid-June, while Ether and other digital currencies also rose.
The rally followed mounting rumors about Amazon's crypto plans, triggered by last week's discovery of a job ad for a "Digital Currency and Blockchain Product Lead" at the company.
"The Payments Acceptance & Experience team is seeking an experienced product leader to develop Amazon's Digital Currency and Blockchain strategy and product roadmap," reads the posting .
Days later, an unnamed Amazon insider told news outlet City AM that the retail giant will accept Bitcoin payments "by the end of the year."
The source said Amazon was also considering accepting other cryptocurrencies — and launching its own token in 2022:
She added that Amazon has been working on the plans since 2019 and that the project "is pretty much ready to roll."
Amazon, however, has denied the report that it will soon accept Bitcoin payments, but the company acknowledged an interest in cryptocurrency.
"Notwithstanding our interest in the space, the speculation that has ensued around our specific plans for cryptocurrencies is not true," said an Amazon spokesperson on Monday. " We remain focused on exploring what this could look like for customers shopping on Amazon."
Stablecoin businesses ARE money transmitters, says FinCEN chief
Stablecoins fall under the US Financial Crimes Enforcement Network's (FinCEN) remit to safeguard money transmission services, which means issuers must register as such and comply with anti-money laundering rules.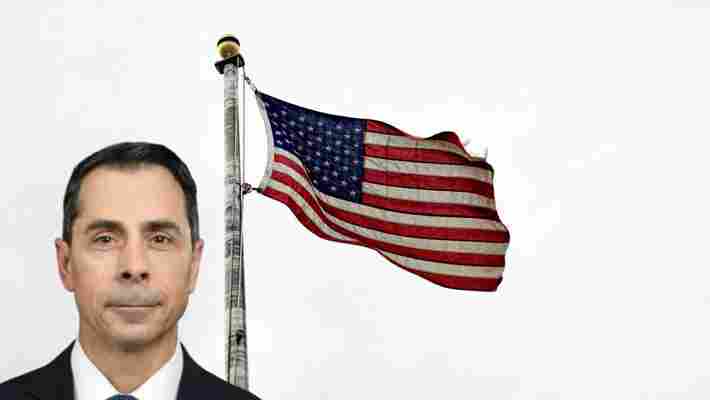 That's according to director Kenneth Blanco, who made the comments while speaking at a conference in New York last week.
"Because we are technology-neutral, we can say with complete clarity that for AML/CFT purposes, it should be understood that transactions in stablecoins, like any other value that substitutes for currency, are covered by our definition of 'money transmission services'," Blanco said.
"This means that accepting and transmitting activity denominated in stablecoins makes you a money transmitter under the BSA [Bank Secrecy Act]. It does not matter if the stablecoin is backed by a currency, a commodity , or even an algorithm — the rules are the same. To that point, administrators of stablecoins have to register as MSBs [money services business] with FinCEN," he added.
FinCEN works to protect the US financial system from illicit use, fighting money laundering, and promoting security.
" […] We remain committed to building our capabilities and understanding of convertible virtual currencies and look forward to continuing our efforts to keep our country safe and secure with you," Blanco concluded.
The comments come after FinCEN issued guidance for companies working with convertible virtual currencies in May.
At the same time, it also issued an advisory on illicit activity involving convertible virtual currency , in a bid to help financial institutions monitor and report suspicious activity .
In March last year, FinCEN published a letter that suggested it would apply its regulations to Initial Coin Offerings ( ICOs ).
The letter , which was sent to US Senator Ron Wyden, noted that parties involved in the sale of ICO -derived tokens would need to register as money transmitters and comply with the relevant rules around anti-money laundering.