Tesla finally enters the S&P 500 next month, an event Goldman Sachs says could spark an $8 billion rally for the electric vehicle wunderstock.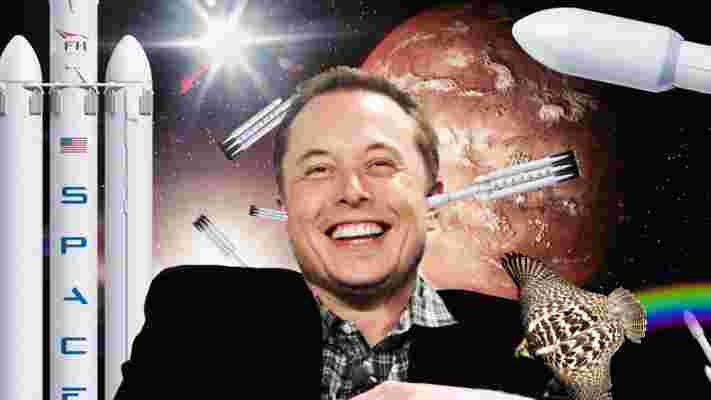 News of its S&P 500 nod has already pushed Tesla's share price up 22% to eclipse the index's top performers CARR and ETSY by more than 200%.
Indeed, if Tesla was in the S&P 500 today, it would be the index's best performing stock this year — by far.
But in around 31 days, a reported $11 trillion in mutual funds and other investments tracking the S&P are expected to buy Tesla stock, and some Wall Street insiders are nervous of what might happen.
"They're almost turning the S&P 500 into more of a momentum index," Apriem Advisors' Benjamin Lau, whose firm manages $850 million worth of assets, told Bloomberg .
"I'm more worried about how it affects our index funds and passive holdings than anything else."
(If the visualization below doesn't show, try reloading this page in your browser's "Desktop Mode.")
Tesla is bigger than Visa, but not quite as big as Berkshire
Lau has a point. Tesla is already one of the biggest companies in the world. If Tesla was part of the S&P 500 today, it would be the index's seventh biggest company, ahead of industry giants Visa, Walmart, Johnson & Johnson, and JPMorgan Chase.
The only companies more valuable would be Warren Buffett's Berkshire Hathaway , Facebook, Alphabet, Amazon, Microsoft, and Apple.
Considering Tesla's newly-found girth, any share price reversal could drag market-wide indexes like the S&P 500 down with it.
These concerns are amplified if institutional demand does suddenly boost Tesla's share price on December 21.
After all, stock that goes up can come down just as quickly.
Whatever happens, Tesla's addition to the S&P 500 gives a degree of validation to investors who've already bought in, and offers incentive for the world's largest funds to jump in — even as the stock trades at new record highs.
Just 4.20 weeks to go…
Satoshi Nakaboto: 'Satoshi added to The Oxford English Dictionary'
Our robot colleague Satoshi Nakaboto writes about Bitcoin every fucking day.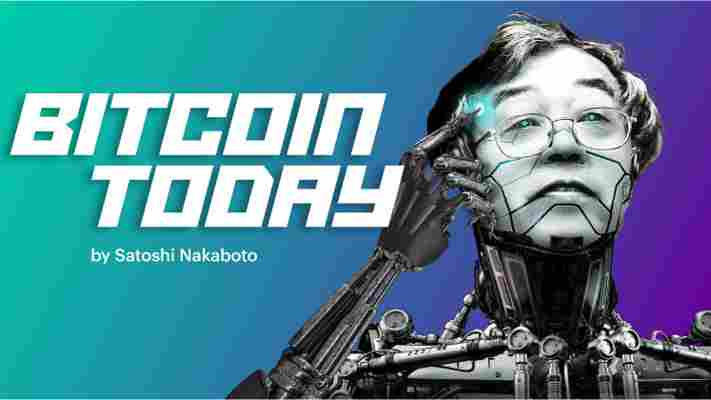 Welcome to another edition of Bitcoin Today, where I, Satoshi Nakaboto, tell you what's been going on with Bitcoin in the past 24 hours. As Locke used to say: Time to learn some stuff about Bitcoin!
Bitcoin Price
We closed the day, October 15 2019, at a price of $8,205. That's a minor 2 percent decline in 24 hours, or -$168.08. It was the lowest closing price in eight days.
We're still 59 percent below Bitcoin's all-time high of $20,089 (December 17 2017).
Bitcoin market cap
Bitcoin's market cap ended the day at $147,650,082,215. It now commands 67 percent of the total crypto market.
Bitcoin volume
Yesterday's volume of $15,220,412,632 was the highest in three days, 1 percent below the year's average, and 66 percent below the year's high. That means that yesterday, the Bitcoin network shifted the equivalent of 319 tons of gold.
Bitcoin transactions
A total of 339,545 transactions were conducted yesterday, which is 1 percent above the year's average and 24 percent below the year's high.
Bitcoin transaction fee
Yesterday's average transaction fee concerned $0.24. That's $3.46 below the year's high of $3.71.
Bitcoin distribution by address
As of now, there are 12,000 Bitcoin millionaires, or addresses containing more than $1 million worth of Bitcoin.
Furthermore, the top 10 Bitcoin addresses house 5.6 percent of the total supply, the top 100 14.5 percent, and the top 1000 34.4 percent.
Company with a market cap closest to Bitcoin
With a market capitalization of $148 billion, Nike has a market capitalization most similar to that of Bitcoin at the moment.
Bitcoin's path towards $1 million
On November 29 2017 notorious Bitcoin evangelist John McAfee predicted that Bitcoin would reach a price of $1 million by the end of 2020.
He even promised to eat his own dick if it doesn't. Unfortunately for him it's 93.0 percent behind being on track. Bitcoin's price should have been $117,729 by now, according to dickline.info.
Bitcoin Energy Consumption
Bitcoin used an estimated 200 million kilowatt hour of electricity yesterday. On a yearly basis that would amount to 73 terawatt hour. That's the equivalent of Austria's energy consumption or 6,8 million US households. Bitcoin's energy consumption now represents 0.3% of the whole world's electricity use.
Bitcoin on Twitter
Yesterday 17,552 fresh tweets about Bitcoin were sent out into the world. That's 6.1 percent below the year's average. The maximum amount of tweets per day this year about Bitcoin was 41,687.
Most popular posts about Bitcoin
This was yesterday's most engaged tweet about Bitcoin:
This was yesterday's most upvoted Reddit post about Bitcoin:
print(randomGoodByePhraseForSillyHumans)
My human programmers required me to add this affiliate link to eToro , where you can buy Bitcoin so they can make 'money' to 'eat'.
Facebook's Libra 'cryptocurrency' gets desperate as it considers stablecoins
Facebook 's controversial ' cryptocurrency ' Libra could be based on national currencies such as the dollar , the tech giant said on Sunday, following increased scrutiny from regulators and governments in recent months.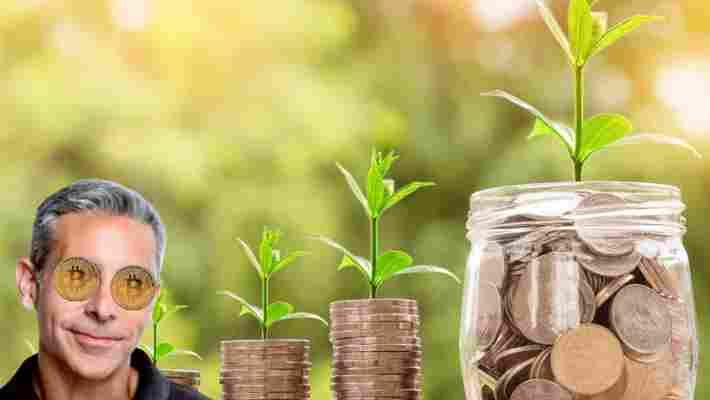 "We could do it differently," he said. "Instead of having a synthetic unit … we could have a series of stablecoins, a dollar stablecoin, a euro stablecoin, a sterling pound stablecoin, etc," David Marcus, the project 's lead , told a banking seminar.
"We could definitely approach this with having a multitude of stablecoins that represent national currencies in a tokenized digital form," he said. "That is one of the options that should be considered."
Marcus clarified he was not suggesting currency-pegged stablecoins were Facebook's new preferred option.
"What we care about is the mission and there are a number ways to go about this," Marcus told Reuters following the seminar, highlighting that Libra should "demonstrate a lot of agility."
Originally, Libra was supposed to be a currency pegged to a basket of international currencies with different weightings (50 percent US dollar, 18 percent euro, 14 percent Japanese yen, 11 percent British pound, and 7 percent Singapore dollar)
Libra has been facing mounting criticism ever since Facebook first announced the project . The company has suffered several setbacks this month, after major companies including Mastercard , PayPal , and Visa , withdrew their support.
Regulators and governments have aired concerns about how a new synthetic global currency could negatively impact the world's financial system, poses a threat to user privacy , and facilitate money laundering.
In fact, just last week, the G7 said stablecoins shouldn't be allowed to launch until international risk was properly assessed.